Get Samco User ID and Password
You can find your Samco User ID and password in the welcome email sent by Samco after the successful account opening. The mail would be from the mail id: noreply@samco.in.
But if you wish to get a User ID and reset your default password, then follow the below steps respectively.
Steps to get Samco User ID
Step 1. Search the URL of web StockNote – stocknote.samco.in
Step 2. Click on the "Help" button.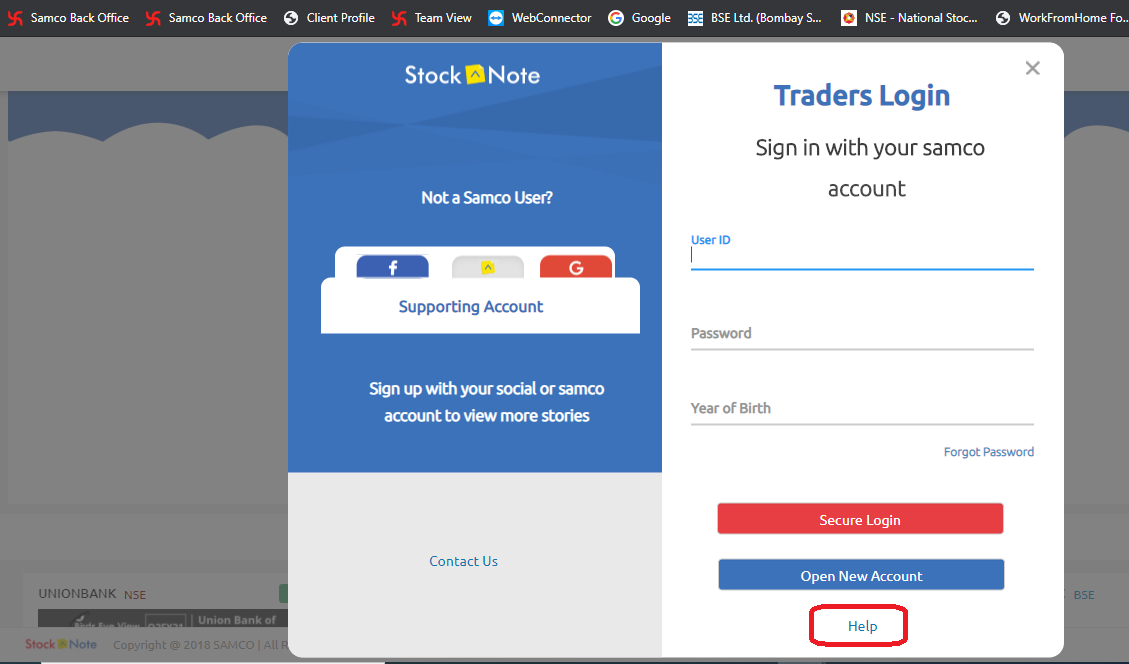 Step 3. Select the "Forgot User ID" box and you able to see to enter "Your PAN Number" & registered "Mail ID" then Click on the "Submit" button.


Now You may received your Login "User ID" through message & E-Mail on your registered Mail id & Mobile number respectively.
Steps to Reset Password via Web-Stocknote
Step 1. If you don't have Password, then click on "Forget Password" as seen in below image or from "Help" option.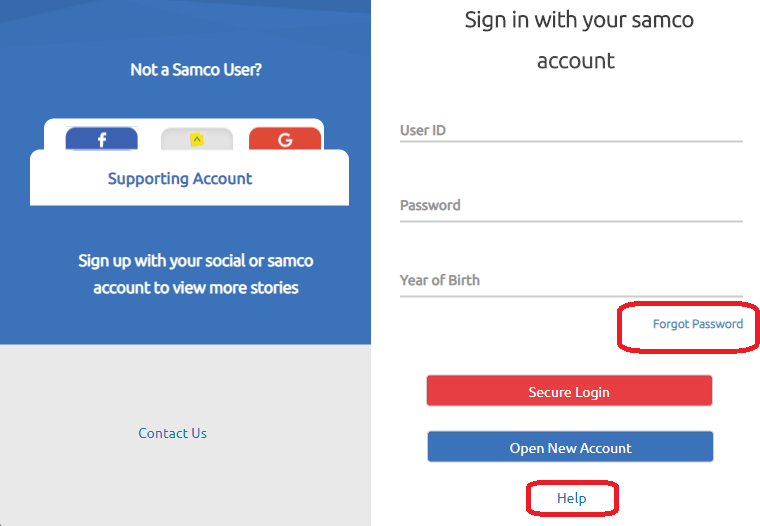 Step 2. Enter the details of as mention below screen like your "User ID" "PAN number" and "Registered mail ID" and click on "Submit Button"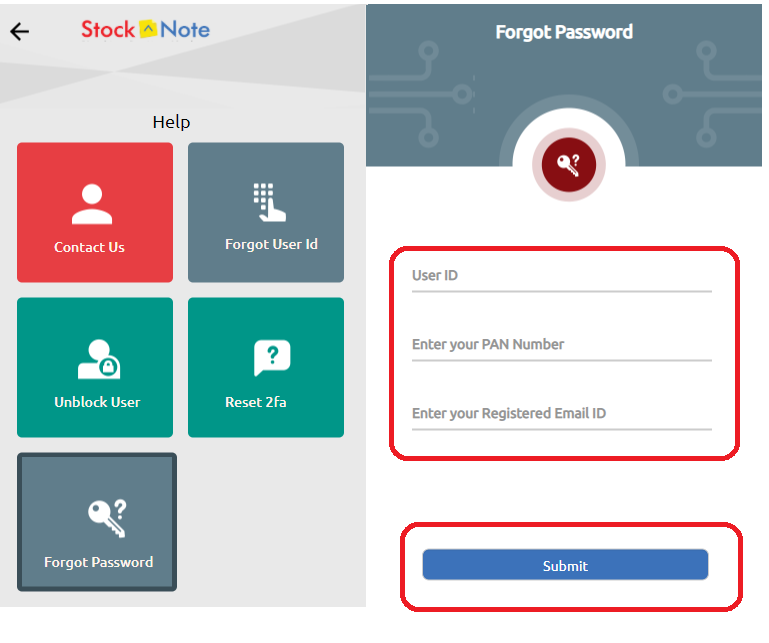 Step 3. Once you click on the "Submit" button then you have received the message "Your password has reset and sent to your registered email id."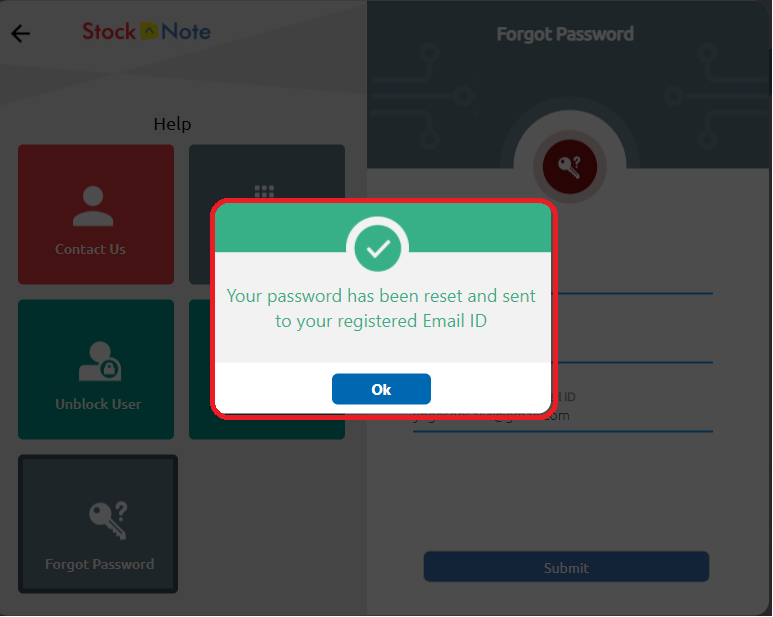 Click below for some additional information:-
1. How to Login in Web-Stocknote
2. How to add stocks in Web-Stocknote
Take the first step towards a secure financial future with Samco – India's best equity stockbroker by opening a Demat account, Online trading account or mutual fund account today!
Watch this video to understand & ublock User ID and Password
Was this article helpful?
Share