You can now modify KYC details linked to your trading and demat account by submitting the necessary proofs online on Samco Star Backoffice.
Please Note: If you wish to modify details online it is mandatory to have your mobile number linked with your Aadhar. In case the mobile number is not linked you can always courier us a physical modification form which can be downloaded by clicking here.
Through this service, you can modify your details like:
New/ Secondary Bank Addition
Existing Bank Modification
Correspondance/ Permanent Address
Email/ Mobile Number
Name Change
DOB Modification
Making Secondary Bank as Primary Bank.
Now if you wish to change any of the above-mentioned details then follow the steps shown below.
Step 1: Log in to Samco Star Backoffice and login with your BackOffice login credentials. If you are logging in for the first time your password will be your pan number in caps.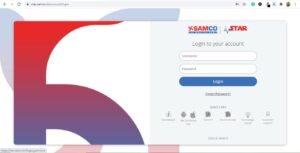 Step 2: Once you logged in go to the Account Settings option by taking your cursor to your name mentioned on the top right.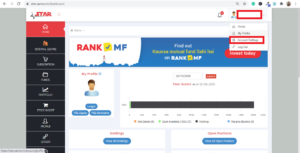 Step 3: Now in the modification request section click on Modify Now option to proceed. In case you already requested KYC modification you can check the status in the Modification Status Option.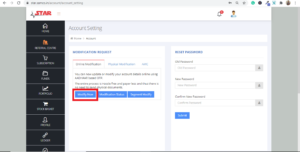 Step 4: Select the desired detail to Modify and click on submit. In this illustration, we are adding a secondary bank account. Now enter your Aadhar Number and click on submit to continue.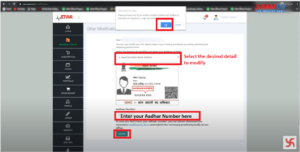 A dialogue box will appear which will intimate you to proceed only if you have an email or mobile number registered with aadhar. Click on OK to proceed.
Step 5: Enter the correct details and upload the softcopy of supporting documents. Please note that uploaded are unlocked and are in JPG, Png, and PDF format only.
Step 6: Few modifications such as a bank, address, etc required to be updated with DP which attracts a nominal charge of Rs.50+ GST. In this step, you can pay this fees using our payment gateway or you can select ledger if you wish to pay it through your ledger. Incase your ledger has insufficient balance the option will be hidden. Click on Submit to proceed and make the payment
Step 7: Once the payment is made successfully you will be redirected to the NSE Esign page where you have to enter your VID/Aadhar, click on the checkbox above to authorize, and click on Send OTP
Step 8: Enter the OTP received on your email id and mobile number and click on Verify OTP
Once these steps are completed successfully it will take approx 72 working hours to process. In case of any discrepancy in uploaded documents, our KYC team will reach out to you via email.
You can also check your modification request status in the Account setting option which is highlighted in Step 1
You can also refer to our short video tutorial here.
Was this article helpful?
Share