By now, you would have understood the process of transferring funds to your trading account.
In the earlier days, if you booked your profits in the markets and you wanted a payout of your funds you had to put a request to your broker, and he would take 3-5 days to release a cheque of your payout amount, post which you had to deposit the cheque in your bank account and wait for another 1-2 working days for the cheque to get credited.
These days taking a payout or withdrawing funds from your Trading and demat account is extremely simple.
This article explains how you can withdraw funds from your brokerage account with SAMCO.
You just need follow these steps
Step 1) Login to your trading account back office
Step 2) Select Funds from the back office and enter the amount you wish to withdraw.
You can just select the amount you want to pay out and click on submit. These funds will be transferred to your linked bank account in 1 working day.
How to withdraw funds from my SAMCO's Trading account
Step 1) Login to your trading account back office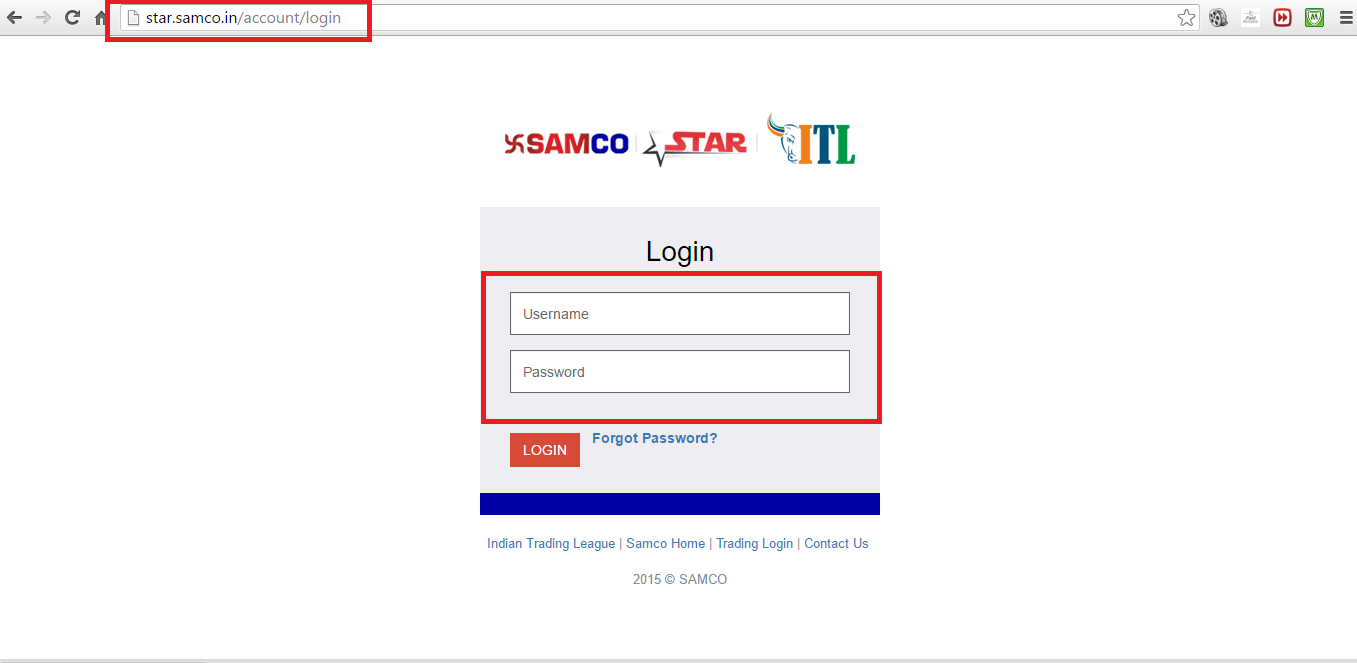 Step 2) Select "Funds"  from the back office menu options and click on "Balance and Withdrawals"
In this option you will see your credit cash balances available in each segment, enter the amount you wish to withdraw and click on submit button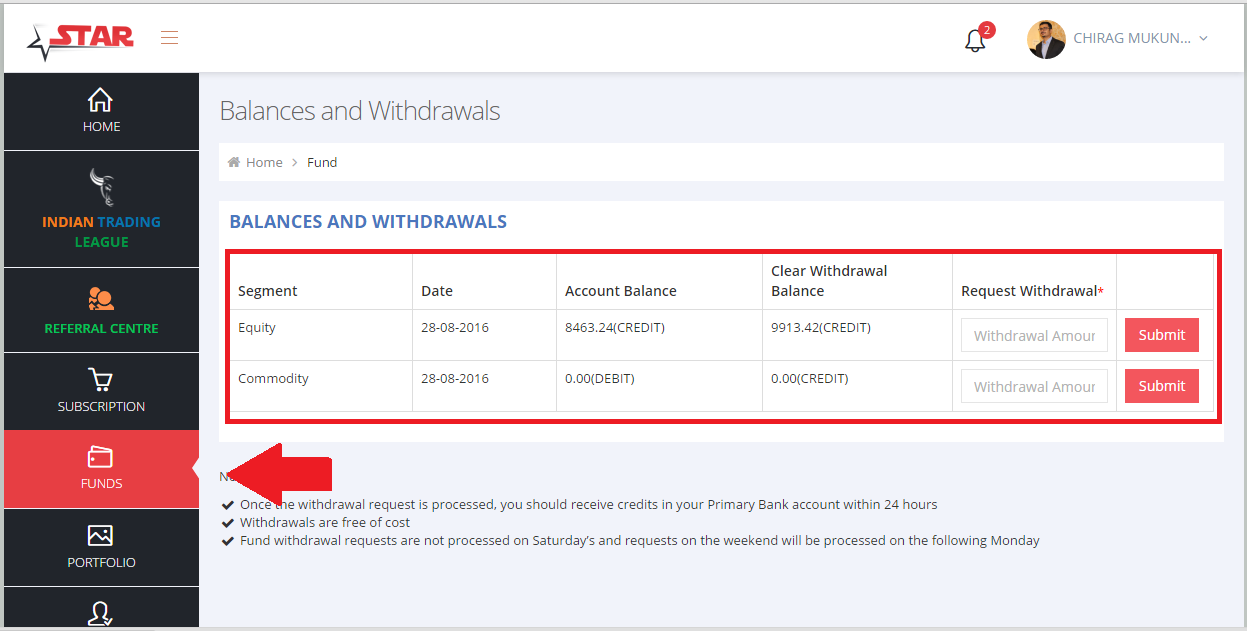 Post this process the respective funds will be transferred in your bank account in 1 working which is linked to SAMCO's Trading account.
What is the difference between Account Balance and Clear Withdrawal Balance?
The Account balance in the Withdrawals page is the clean ledger balance available in your account. However, the available clear withdrawal balance adjusts for the obligations on account of the exchange settlement cycles.
For instance, if you've sold shares on Monday, 1st September worth Rs. 10,000, your ledger balance would be Rs. 10,000 credit and that is nothing but the account balance. However, credit on account of this sale is only due to you on Wednesday, 3rd September due to the exchanges T+2 settlement cycles. So while your account balance is Rs. 10,000, the clear withdrawal balance shall be Rs. 0.
Withdrawals are completely free of cost.
Watch the Video Tutorial to Learn  How to withdraw funds from your online trading account?

Was this article helpful?
Share