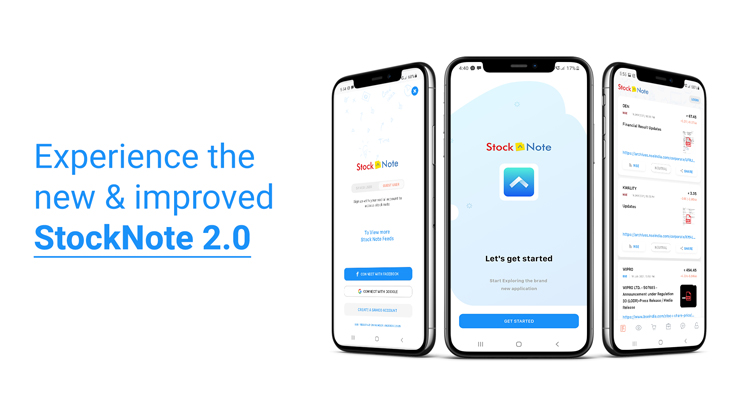 Samco's earliest flagship stock trading app, Samco, was introduced back in 2018. The app featured stock updates with streaming notes & feeds to keep you ahead in the market, among many useful features. It was a revolutionary approach to stock trading that no one had done before. 
Since then, we received many feedbacks and suggestions to improve the Samco app. This exhaustive feedback report from clients had become our only guide as we worked round the clock to improve upon the suggested functionalities.
This project was a true test of our engineers' ingenuity and diligence; can't even fathom the countless hours we spent brainstorming.
And after a series of beta tests, we've finally done it! Today, I'd like to introduce the all-new & improved Samco 2.0.
Besides the obvious visual overhaul, we made huge improvements in the backend systems and algorithm to deliver a faster and smoother experience for you. 
It's built for reliability, smooth experience, and faster execution. 
Here are some of the improved features of StockNote 2.0:
Easy Navigation:
All required features like order book, positions, holdings are now kept handy; you can now execute & monitor trades with just a few taps now.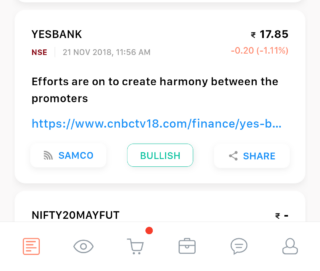 Improved Charting Experience:

One of the biggest overhauls is in the charting. With a revamped chart experience, with a rich UI, you can now load the cross-hairs, draw lines, and assign 100+ indicators on your charts seamlessly.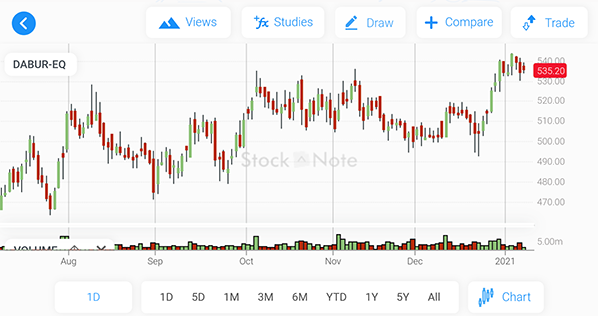 Improved personalized Samco Feeds:

The enhanced notes algorithm gives access to more relevant stock market news and insights. We worked on the UI that gives a better reading experience. Notes are now more cleaner, relevant, and insightful.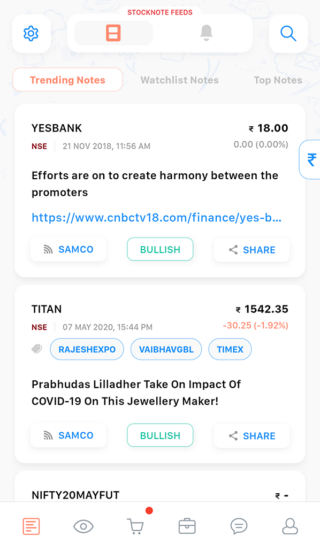 Prompt Alerts and Notifications

Now you can assign desired alerts to your favourite stock and watch them trigger instantaneously when your set conditions are met. You can execute orders on your triggered alerts with just a single tap from the notifications.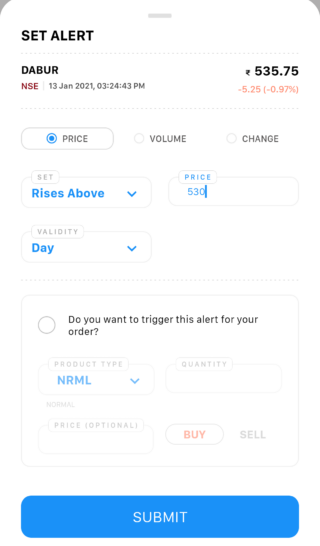 Samco Chat – India's 1st Social Trading Experience:
Set up multiple private chat groups with your family and colleagues on the Samco app to share trading ideas, live market quotes, and active orders instantaneously.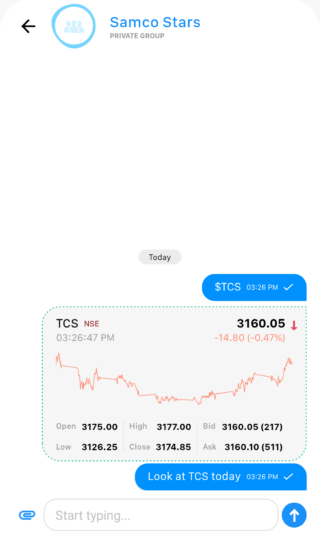 Enhanced UI and UX:

A brand new look to Samco app with a bright, light to eye design, optimized navigation for lesser clicks, and more information. And, it even comes with a sleek dark mode.



And these latest developments are just a small part of the series of new updates and offerings that we are planning to bring on Samco; you can expect bigger and better features in the months to come.

Lastly, I'd like to say that our efforts with the Samco app have always come with a promise to deliver the best trading experience for you and your dear ones here at Samco.

We will continue to improve and continue to make our apps more reliable and faster. I want to personally thank my awesome Samco team. We are doing some most innovative and awesome work and in the next coming months, we hope to give you the best experience while trading and investing with us.

So, without much further ado, take this opportunity to upgrade your Samco to the latest and improved version now, and experience the next level of trading and investing with Samco.

In case you have forgotten your password, you can learn how to reset it here →
If you wish to share your feedback on this new update, please feel free to send it to me on pratik.adani@samco.in

Was this article helpful?
Share