Cashback is one word which is understood and immensely loved by the current millennial generation. With StockNote app, the clients will get 100% Cash Back for the first month of trading! Yes, you heard it right. Thus, with the cash back of brokerage your trading would be almost free.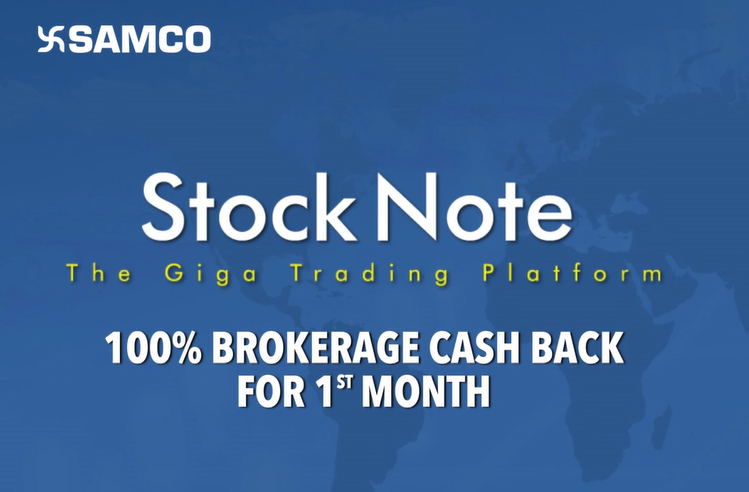 How it works?
All you need to do is open a free account with SAMCO and trade with the "StockNote" App. You can trade with the other trading applications provided by us as well, however, the brokerage cash back is valid only for trades done through the StockNote App only.
The best part is the period of one month for the calculation of Cashback starts not from the date of account opening but from the date of first login in the "StockNote" App. For eg. Suppose you open your account on 20th of March but for some reason you are unable to login in the application till 26th March. Nonetheless, your calculation will start from 26th March only, thus, benefiting you.
Legally we need to charge the brokerage in your contract note. So don't freak out if you see the brokerage amount being charged in the contract note. You can login to your back office and check the cashback credited to your account the next day itself.
And on top of all this, if you refer another client you will keep receiving the 10% referral commission from the referred brokerage. The referee will receive the cash back as well.
Don't wait this is a limited period offer. Open an account and start trading with StockNote – The Giga Trading app right now!
For more aticles on StockNote app visit StockNote section on Knowledge Center You can also find many useful articles on trading, investing and market knowledge, visit our Knowledge Center section.
Was this article helpful?
Share