What is a CNC Order in Trading in Stock Markets?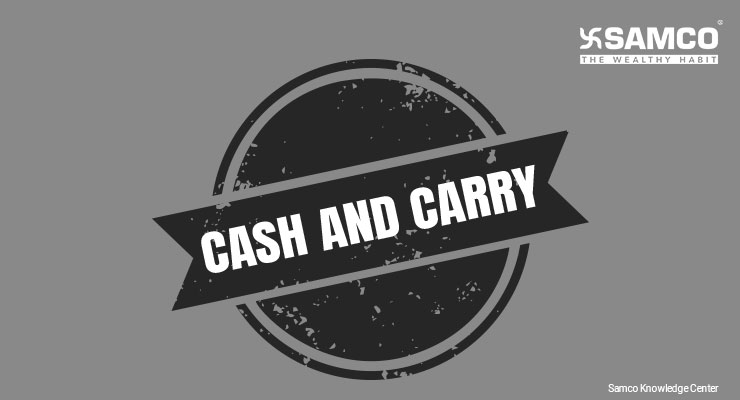 The full form of CNC is Cash N Carry and the CNC product is a non-intraday product used in the Equity Segment of BSE & NSE. It is used for buying or selling shares for delivery. The shares purchased using the CNC option would be transferred to your demat account after T + 2 days and shares sold using the CNC option would be transferred from your demat account to fulfil your sale obligations with the exchanges. For example, if one wishes to buy shares of a company and sell it after a few days, one should use the CNC as the product type.

CNC Order Margin
As the name suggests, in CNC the traders or investors will get no leverage for this product or a leverage of 1x. So if somebody puts Rs. 1000, he can buy shares only for Rs 1000 and no multiplier would be given. However, the upside for this is that since one has paid the full amount for the shares purchased, there would be no RMS square off when the shares are purchased using CNC. All the shares purchased would be sold on the instance of the trader or investor. If required, shares purchased in CNC can be sold intraday as well and the brokerage would be charged for intraday only. However, please note that for intraday short selling CNC option cannot be used. The RMS system will disallow selling of shares under the CNC option if the shares are not available in the client's demat account. Trades under CNC can be converted to MIS from the position book.
In the Samco NEST Trader, the option to select CNC orders appears in the Product Type field.

What is the difference between CNC orders vs MIS orders?
The fundamental difference between CNC orders and MIS orders is that CNC orders are delivery orders whereas MIS orders are purely intraday orders and in case the user doesn't square off MIS orders sou motto, the same shall be squared off by the Risk Management Systems
CNC orders have no margin multipliers whereas additional leverage and margins are available with MIS orders. Check out the margin calculator to compare MIS and CNC margins.
Alternative order types in the Cash Segments – i.e. BSE Cash segment and NSE Cash segment
To begin investing and trading with CNC orders in BSE cash and CNC orders in NSE cash segments, open a Free trading and demat account today.

Was this article helpful?
Share