This article is a step by step walk through for adding options scrips in the SAMCO Web Xpress market watch.
When you login to SAMCO Web Xpress – HTML 5 Platform you will 'Market Watch' on Desktop.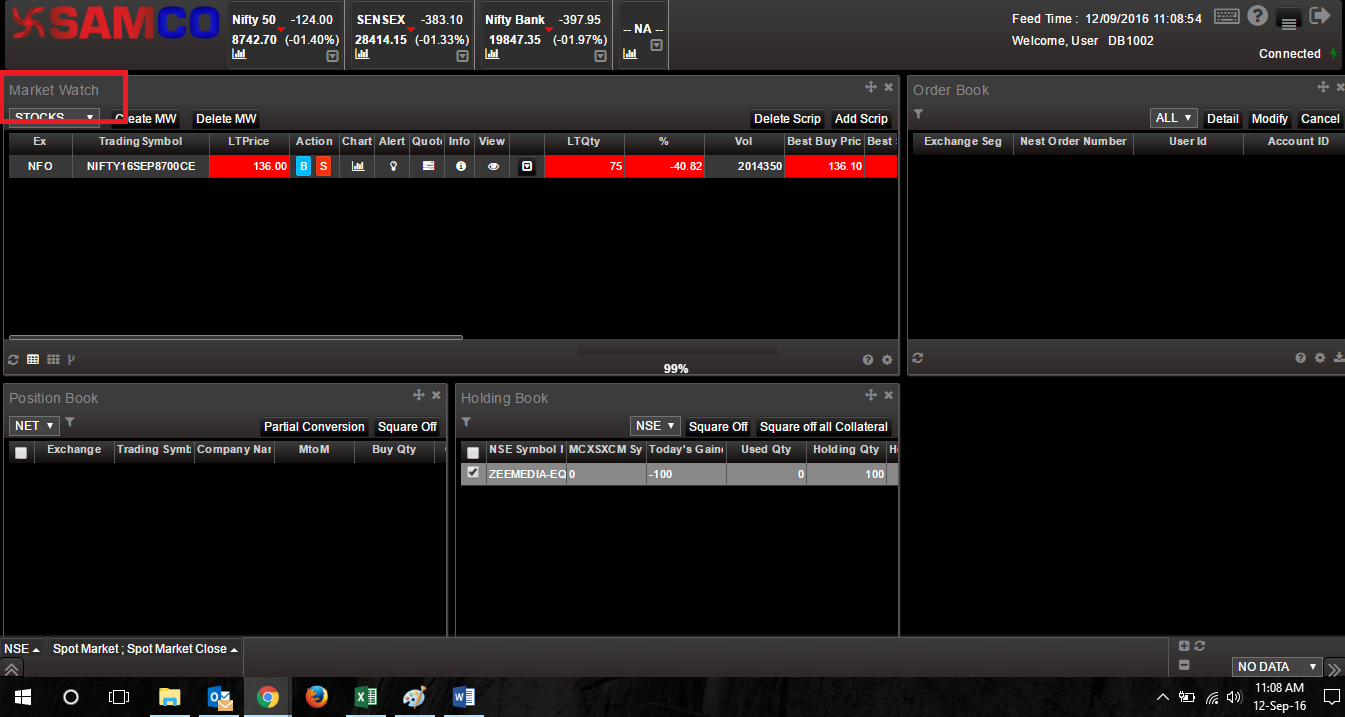 To add options script in your market watch, click on 'Add Scrip'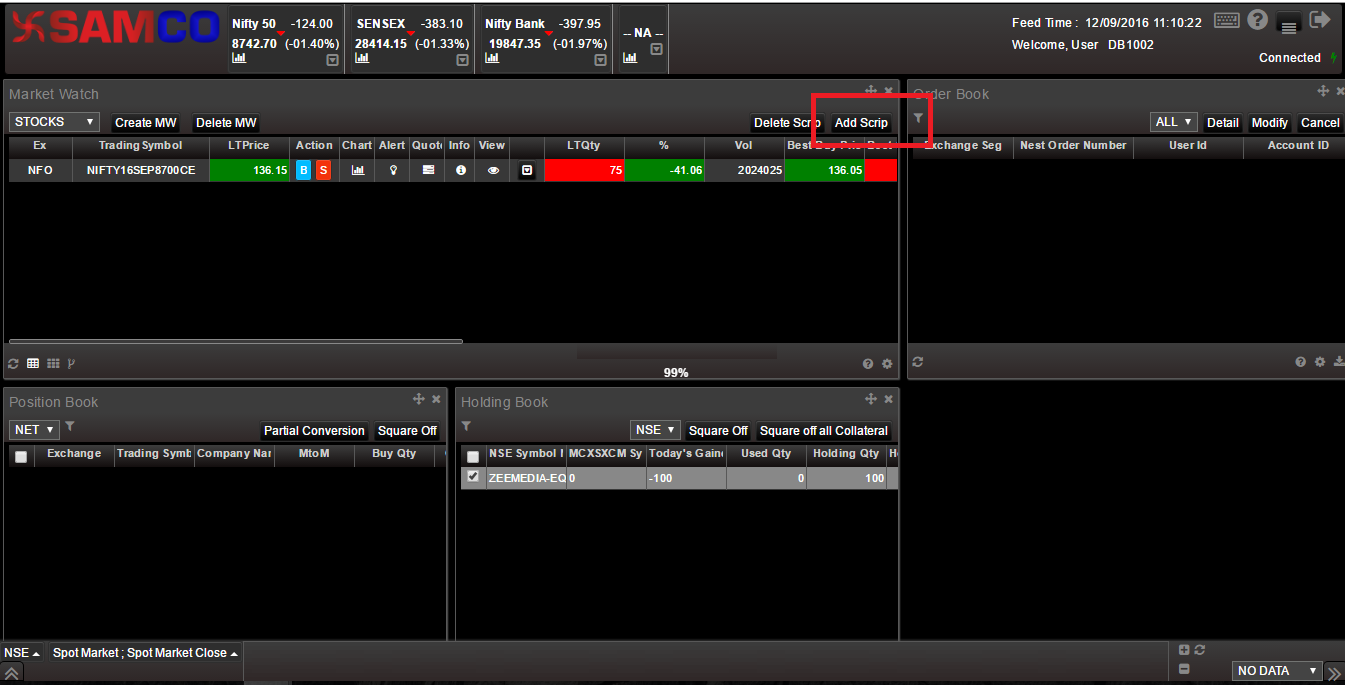 A box appears asking to select 'Exch', there you select 'NFO'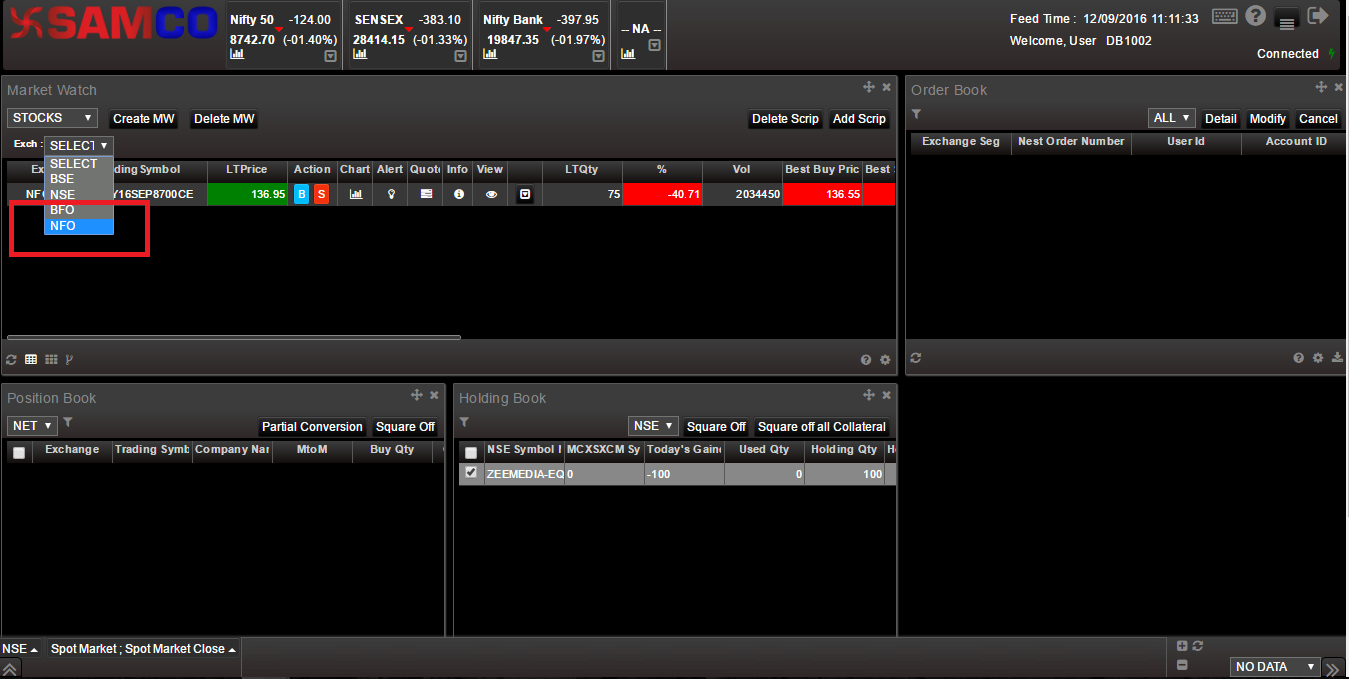 After Selecting NFO, another box appears besides it, where you have to select 'OPTIDX' if you want to add Index options i.e. Nifty options or Banknifty options or Select 'OPTSTK' if you want to add options of Stocks i.e. Reliance or TCS or INFOSYS etc. In this example, we select 'OPTIDX'.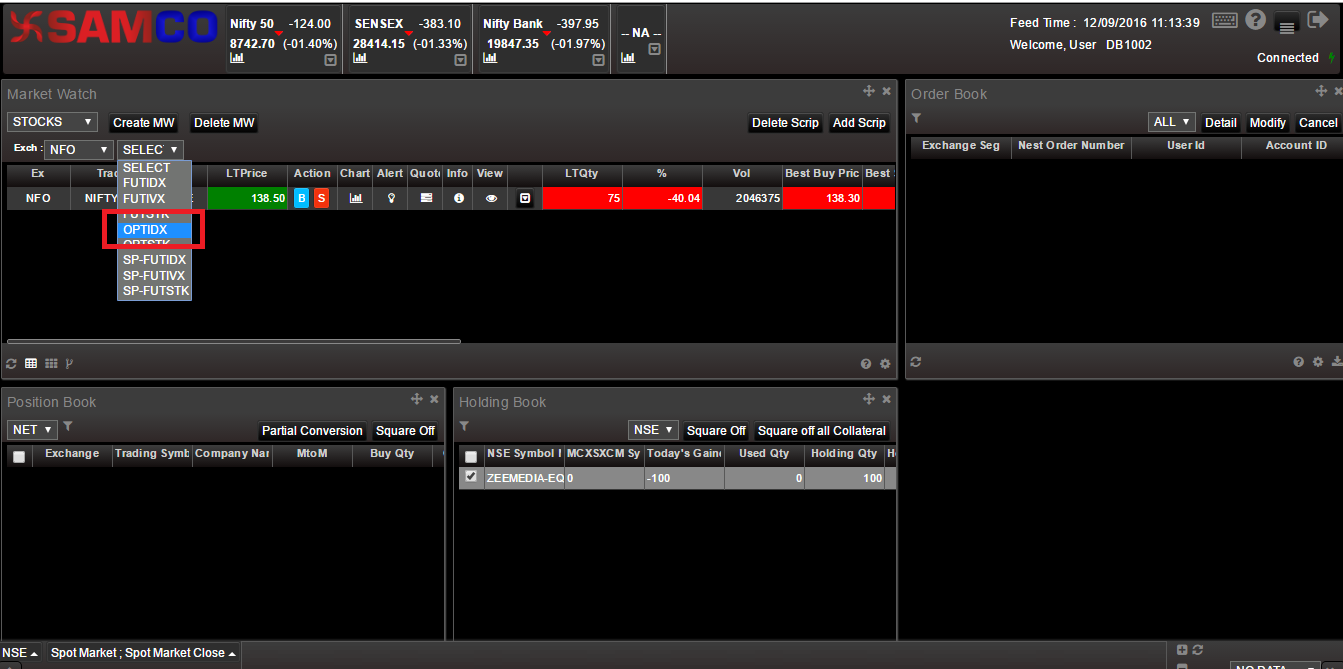 After that Select the Index or Stock which you want to add, We select 'NIFTY'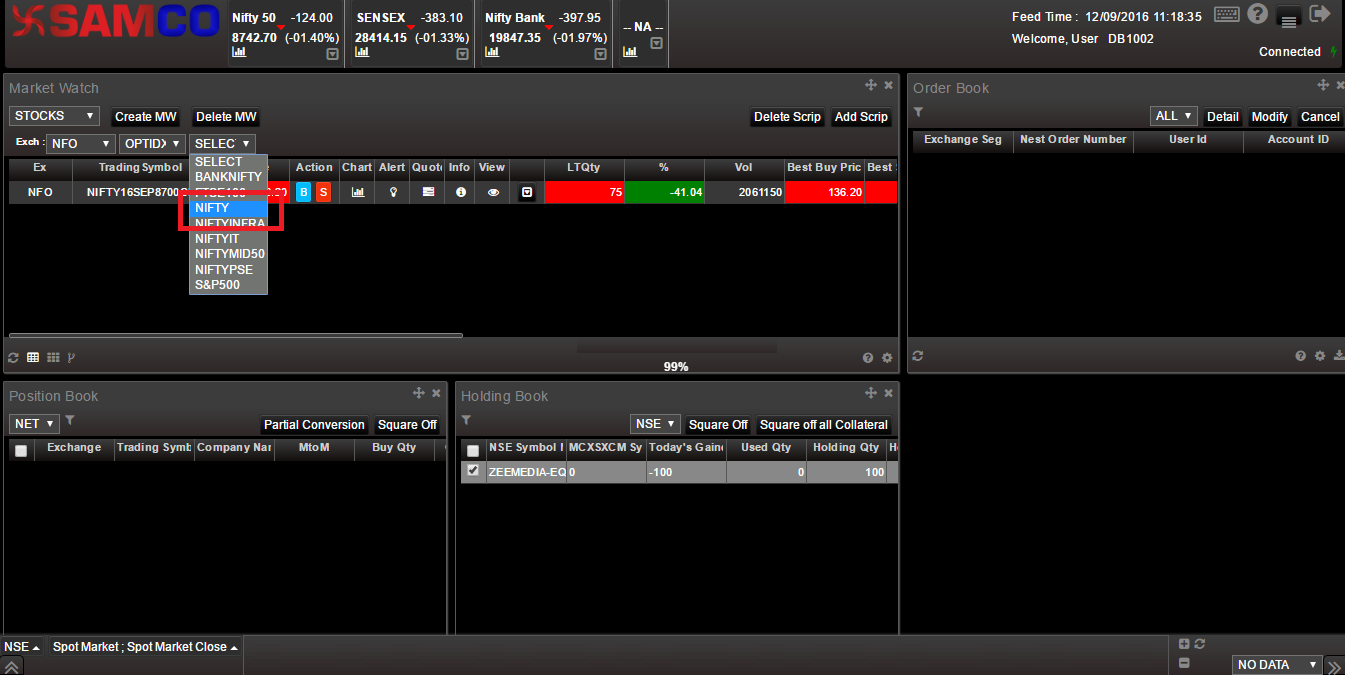 Then Select Expiry,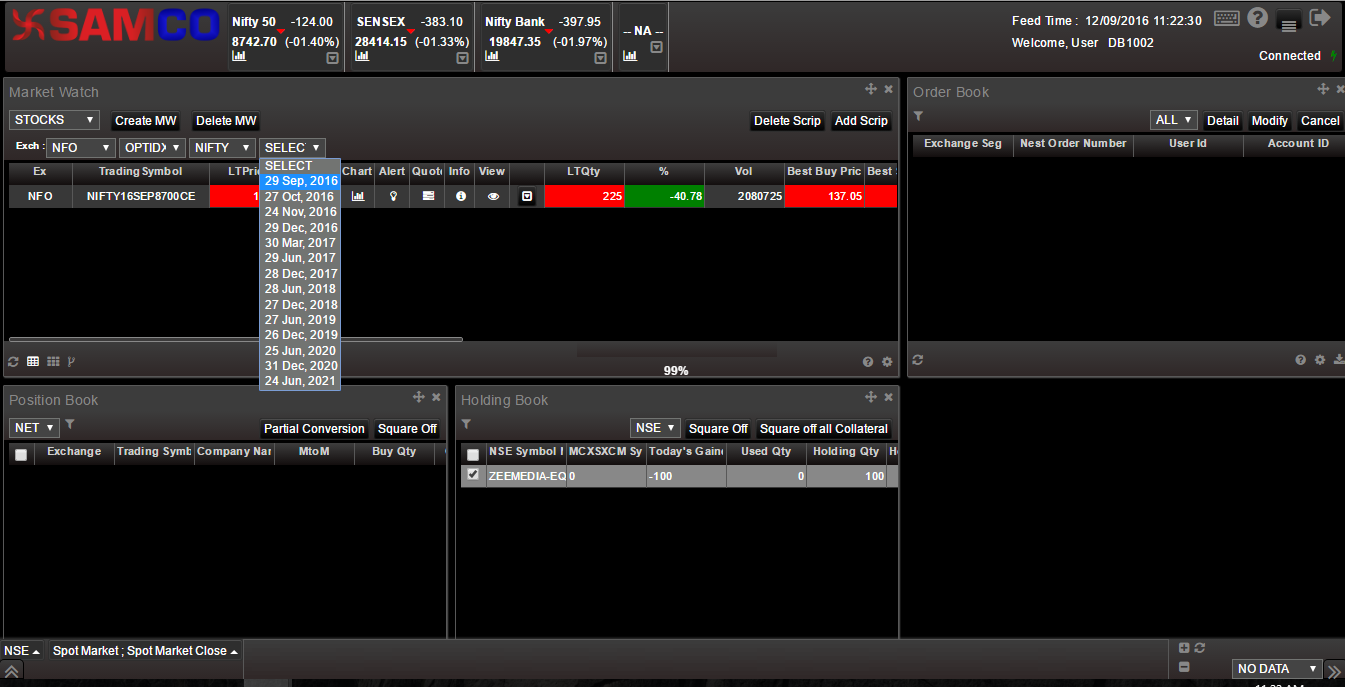 After Selecting the expiry, select 'CE' for Call options or 'PE' for Put options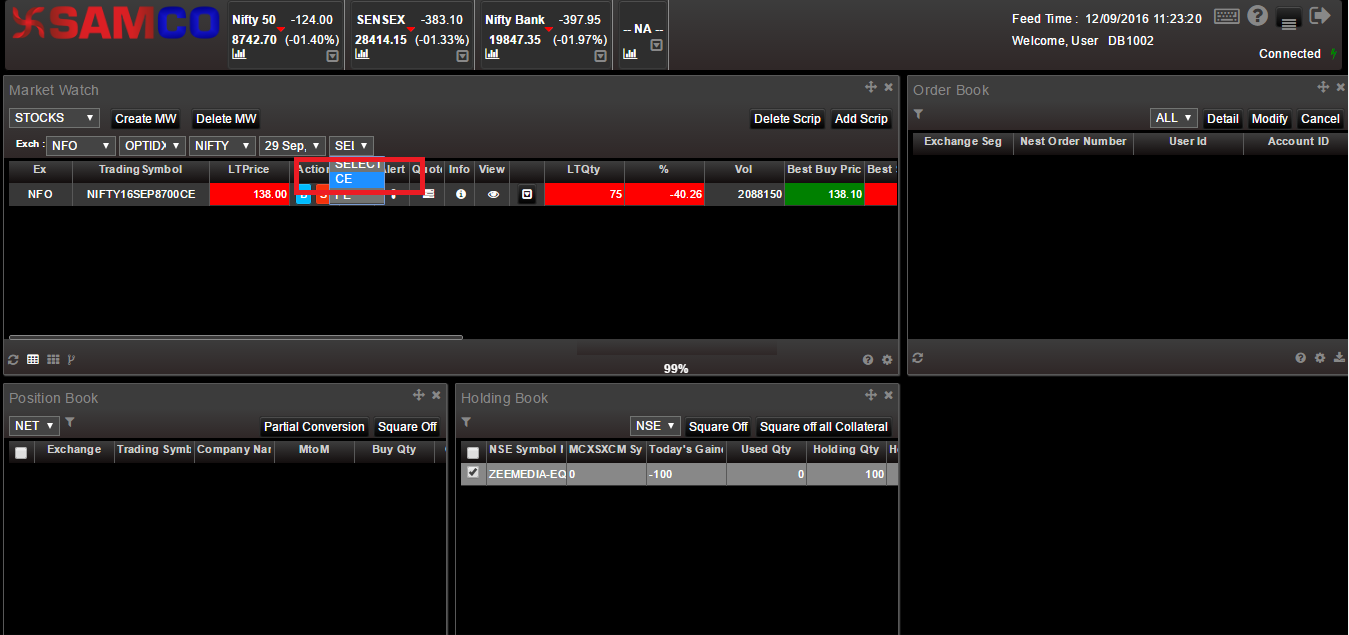 Then select the Strike price which you want to add,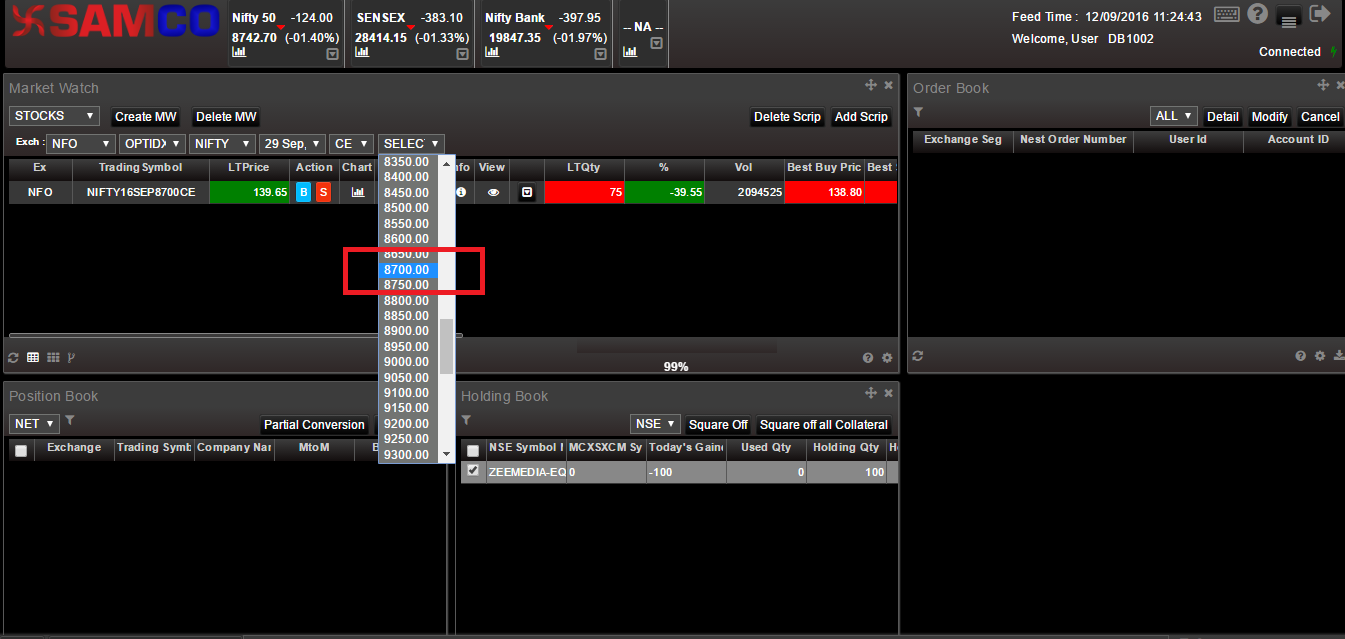 Click on 'Add to MW'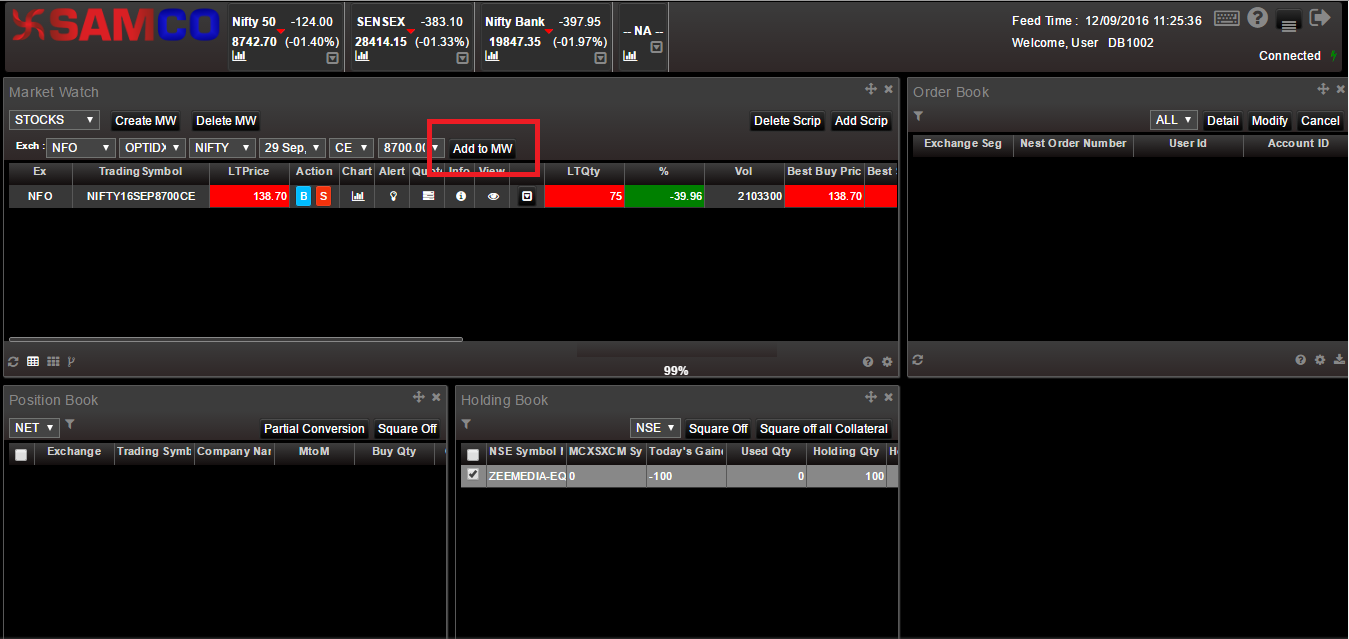 The Script will be added to Market Watch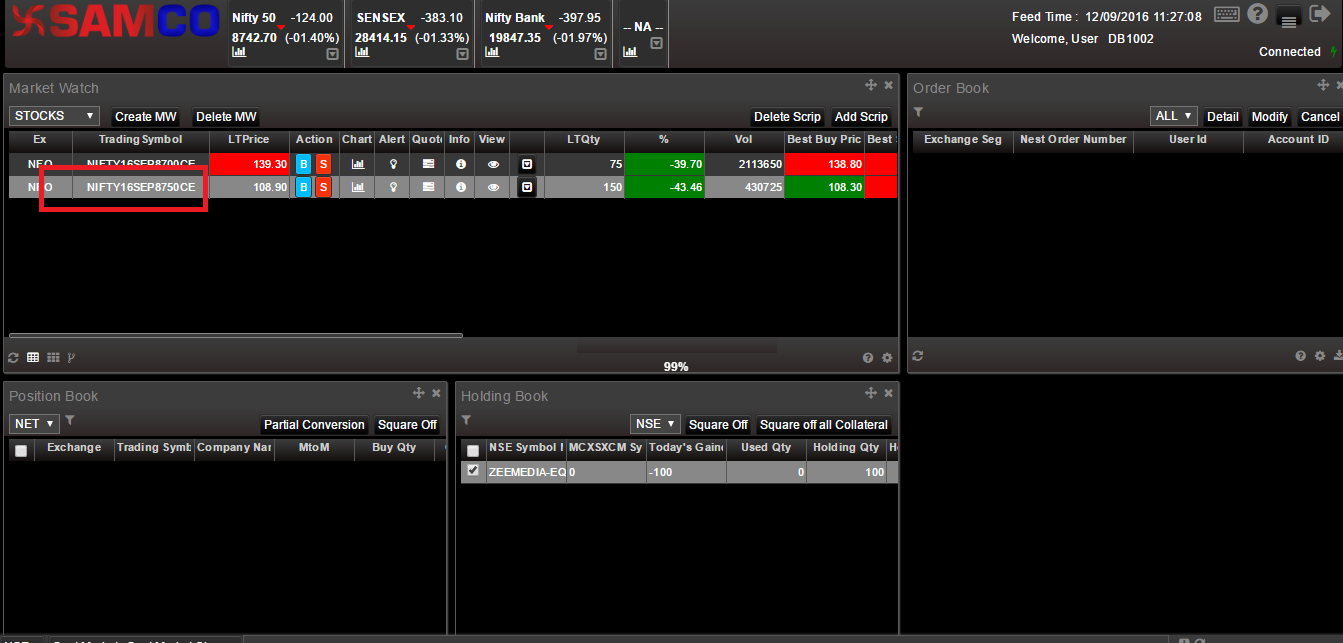 Additional Reference Links