Once you are Logged in to your SAMCO Trading account via SAMCO Mobile trader. follow the below steps to check your positions.
Step 1) Click on the Menu Button on the top left  of the Mobile screen, A Drop down menu will appear, Click on "Position" button from the list.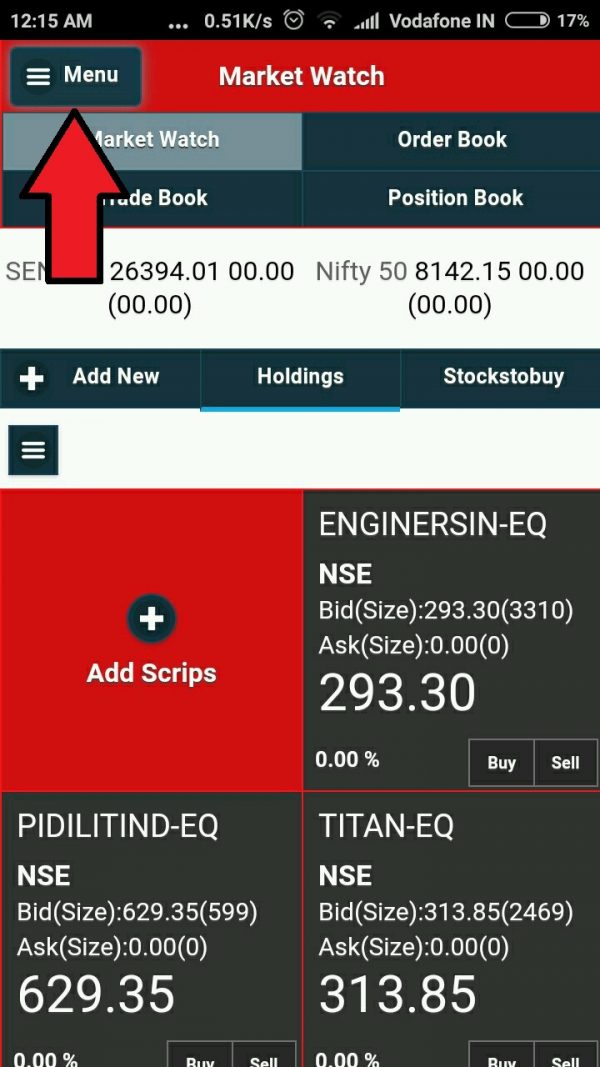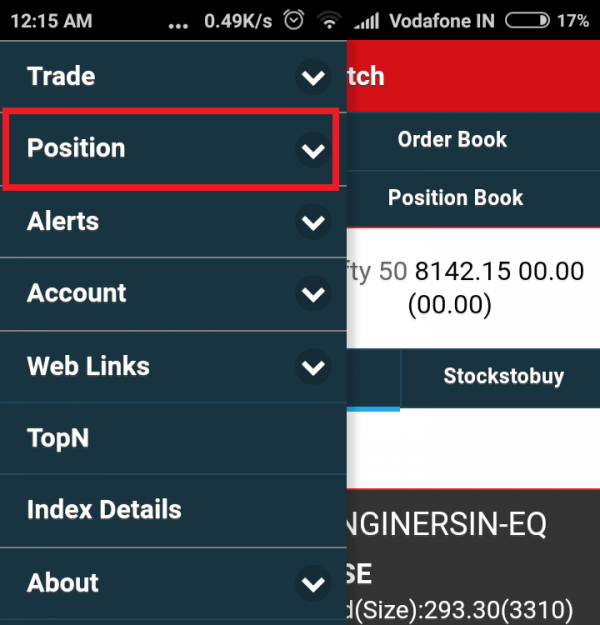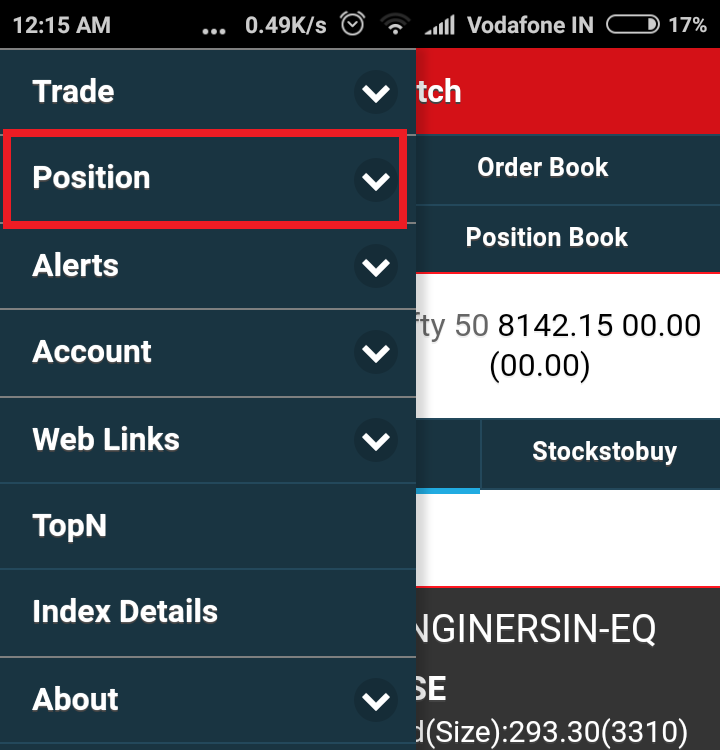 Step 2) Once you click on the position button you will see three Options Viz, Position book, Holdings, Limits. Select position Book from these sub Menu Options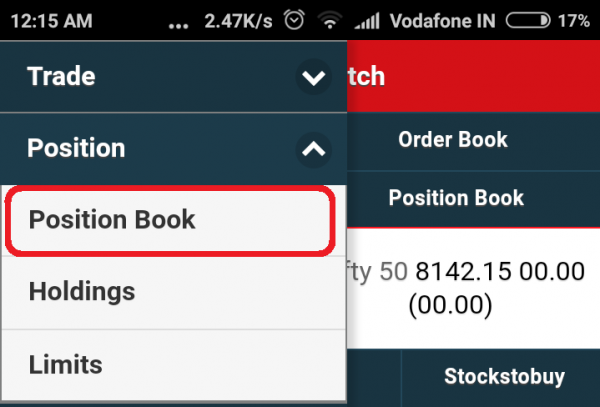 Step 3) After you selected Position book from the sub menu options. A Screen will pop  which will display positions for the day. Here you can slide the Position selector from "Day" to "Net" and this will display your net positions.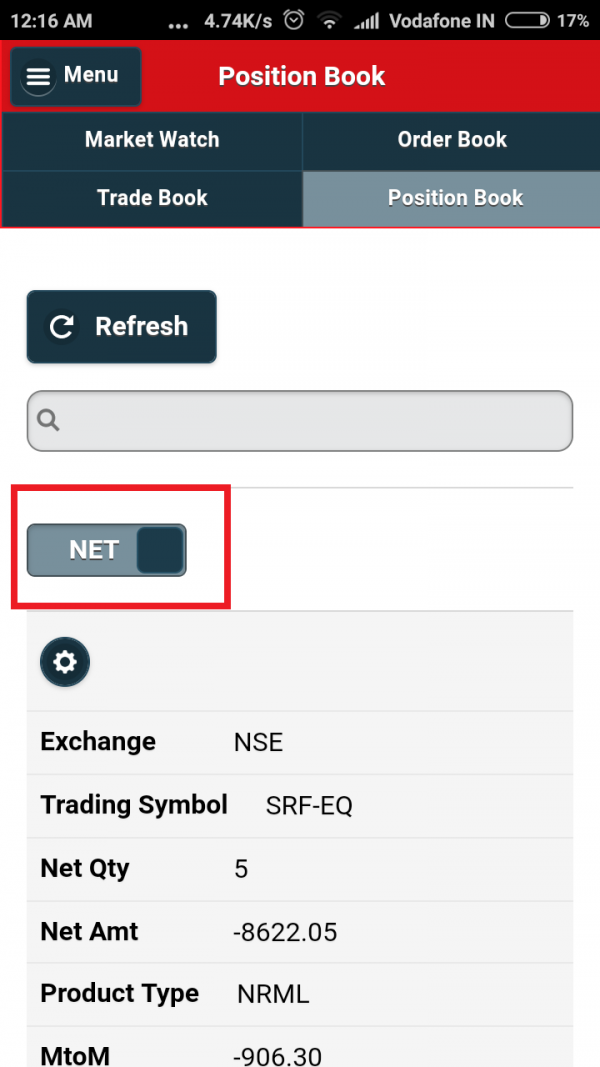 The Positions option in the menu also shows your Holdings and RMS Limits available
Holdings – This option shows your current holdings
Limits – This options shows the available cash margin in your trading account