Web Stocknote  is a trading platform provided only to Samco customers where they can trade and get an overview of market trending feeds. It works as a complete frontend where one can view their Watchlists, Orders, positions, funds, charts, holdings, etc.
If you don't have Samco Demat and Trading  account then please click here to open an account with Samco.
After you open an account with Samco. You can get your Trading User ID from the Welcome Email sent by SAMCO. Mail would be from the mail id: noreply@samco.in.
Please follow the below steps to log-in to the Web StockNote trading platform.
Step 1. Login to Web Stocknote using the following link: https://stocknote.samco.in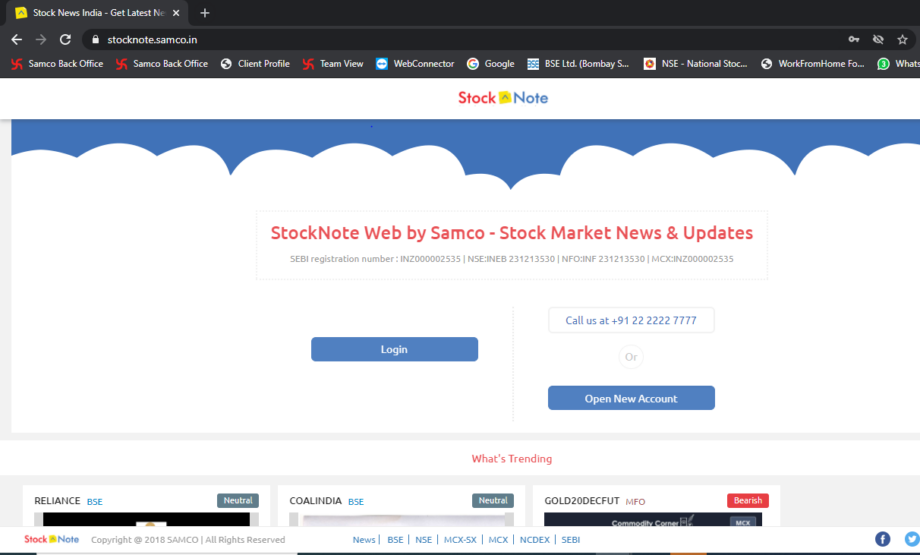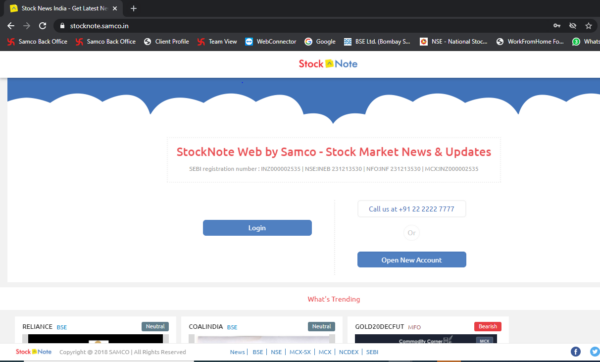 Step 2. Click on the "Login" Button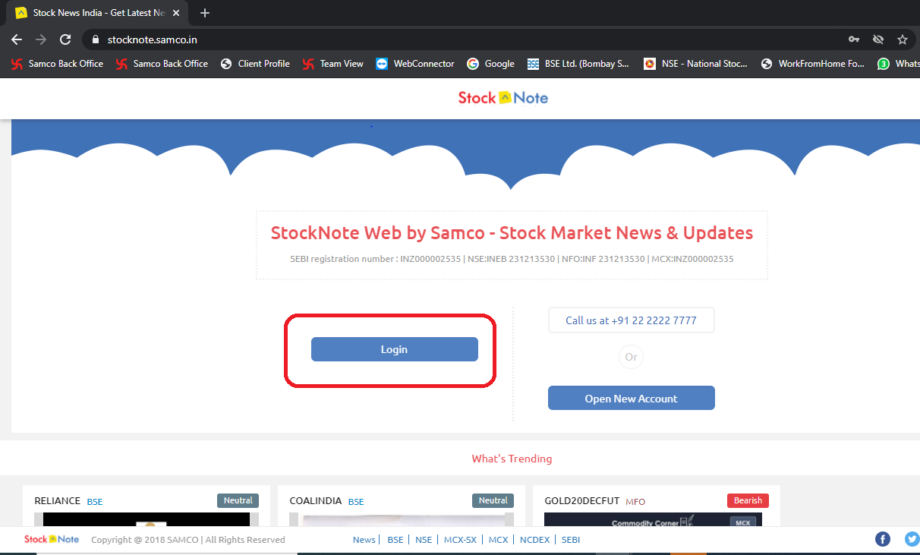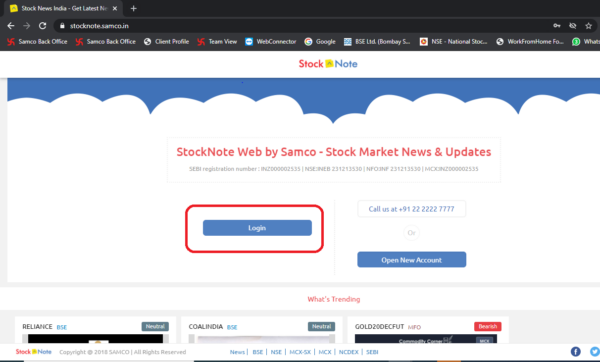 Step 3. Enter your User ID and password given in the welcome letter with your Year of Birth, and click on Secure Login.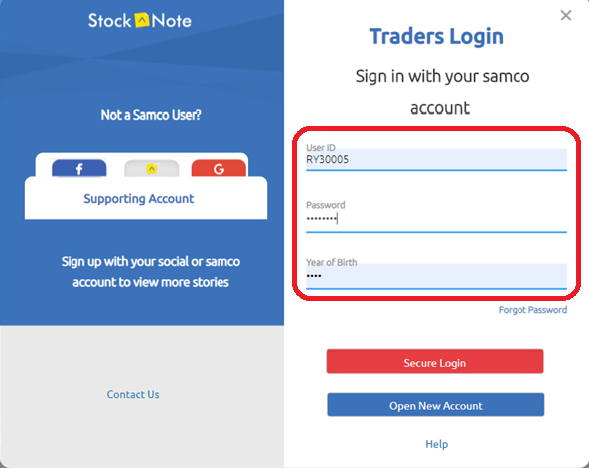 Step 4. When you login for the first time you are required to set the answers for 2 Factor Authentication (2FA) questions. Answer any 5 of the 2FA questions and click on Save.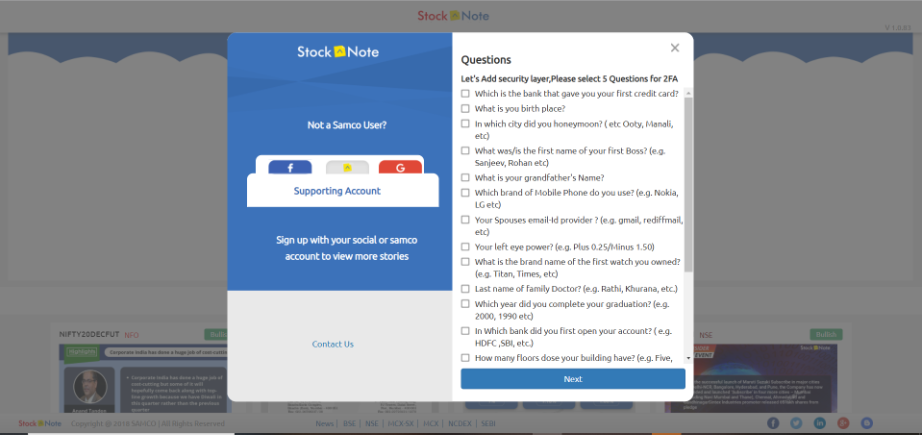 Step 5. After answering the 2FA questions, you would be asked to reset your Login. Kindly reset the password according to your liking.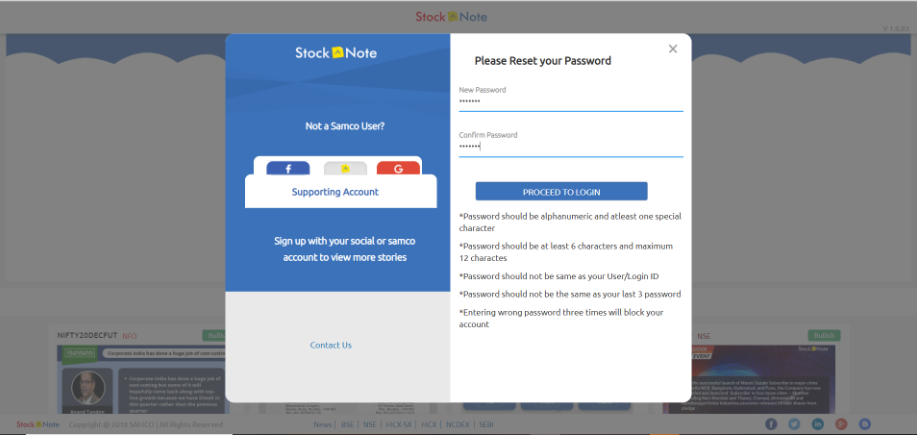 Note:-
Password should be at least 6 characters and maximum 12 characters.
Password should not be the same as your User/Login ID.
Password should not be the same as your last 3 passwords.
For extra safety, it is recommended that you use a special character in the password.
Three consecutive wrong attempts block your Samco Trading account. To unblock your account just click on "Help" option and Unblock the account by entering your personal details.
If everything is proper you will get the message "Your Password has been successfully changed and the new password will expire in 90 days"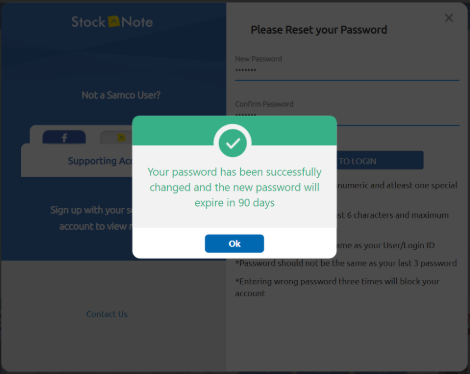 Step 6.Now you would be asked to again login with the new password.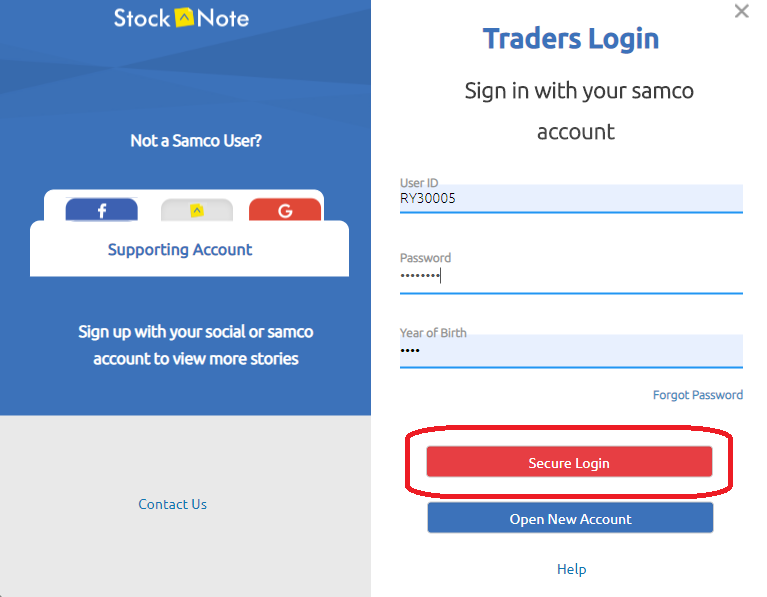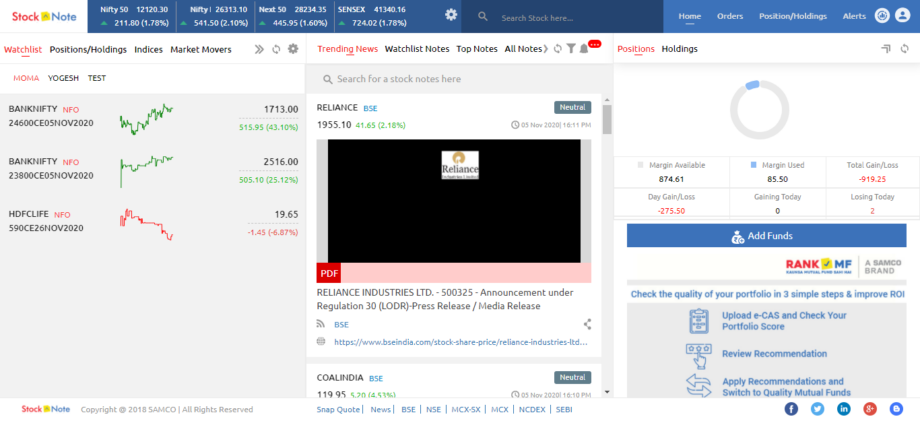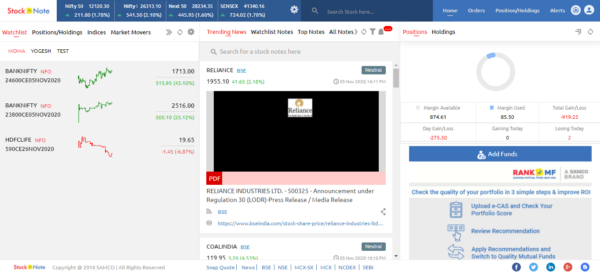 Now you can create a watchlist and start trading with us.
Addition Links;-