Before entering an order, a trader needs to check whether the required margins or funds are available for trading. If the required funds are not available, the new orders will get rejected since for squaring off an order no new funds are required.
To check available margin for trading in SAMCO Web Xpress – HTML 5 platform,
Click on the Menu Button on the Top Right Corner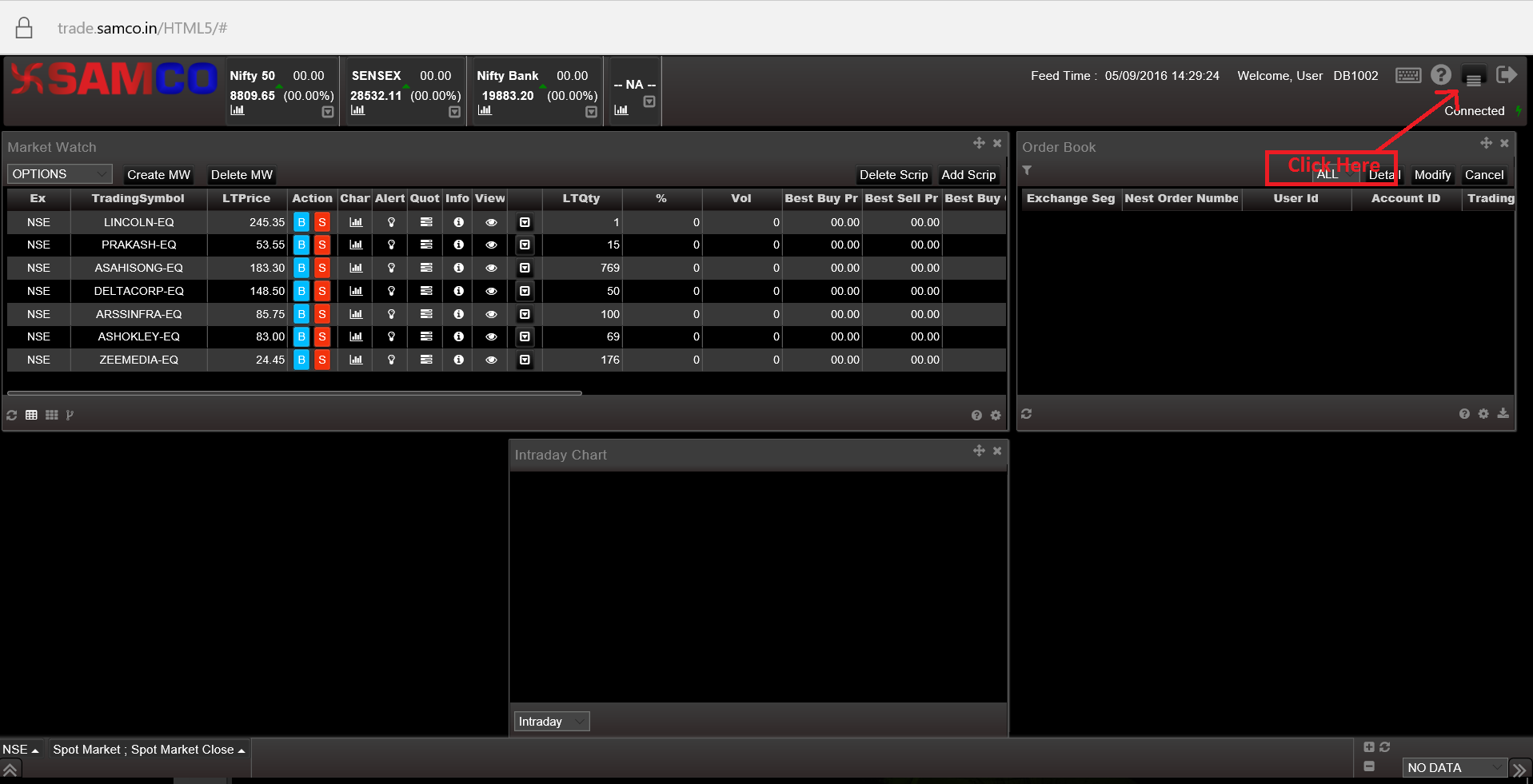 Then Click on 'Trade'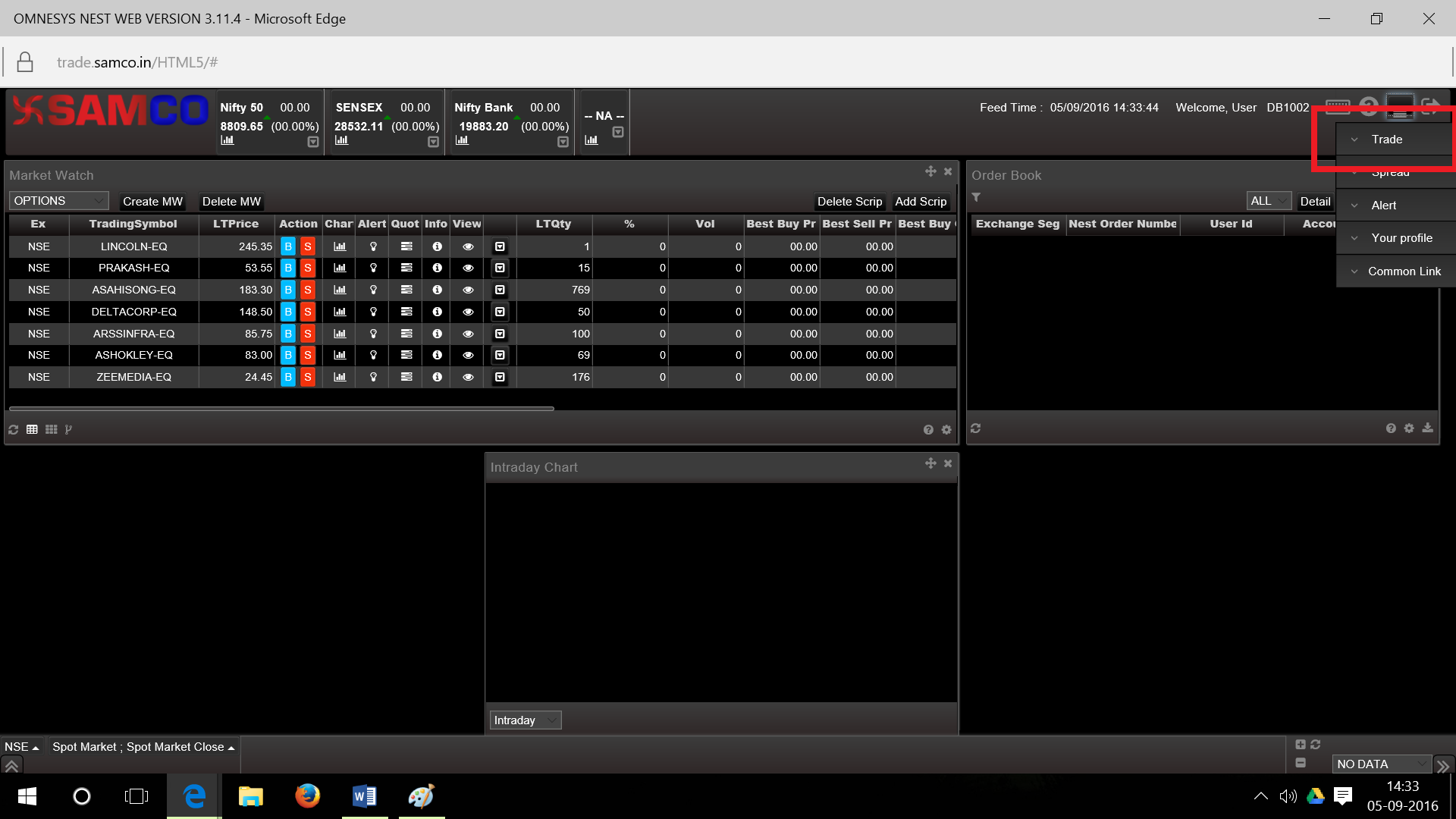 Then Click on 'RMS Limit'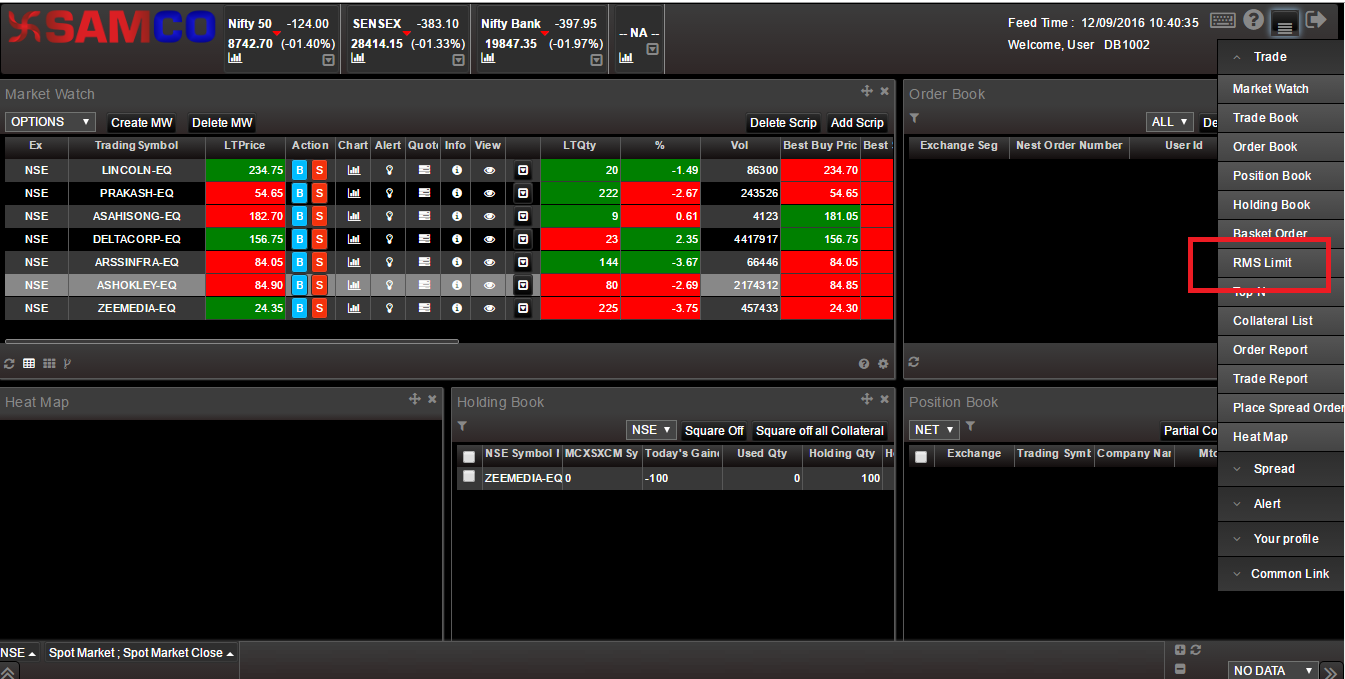 A window named 'RMS Limit' opens on the SAMCO Web Xpress HTML 5 Terminal Dashboard. It shows, Cash available in account for trading, any notional cash available, Pay in amount and the total balance available for trading.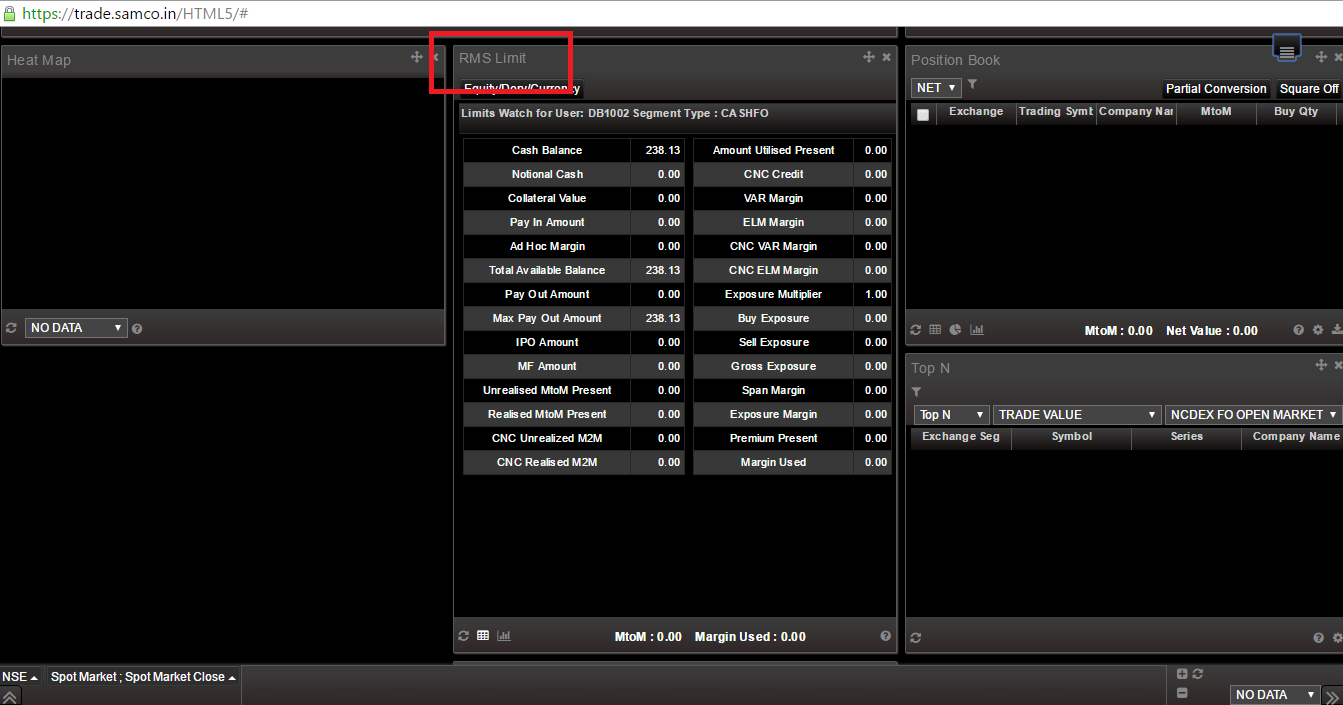 The "Cash balance" is the margin amount available at the beginning of the day excluding any carry forward positions. The amount transferred during the day can be seen in the "Pay In Amount" option. 'Amount Utilized Present' is the total amount already utilized for intraday as well as carry forward trades. Realized MtoM Present is the profit or loss that has been already realized on closing of a position. Unrealized MtoM Present is the notional profit or loss on open positions.
You can also view our video tutorial on How to Check Available balance for trading.
Additional Reference Links
Trade now on the SAMCO Web Xpress