First you need to log in to the SAMCO Web Xpress HTML 5 Platform through our website http://trade.samco.in
Once you login to the Web Xpress Terminal, you will be redirected to your Dashboard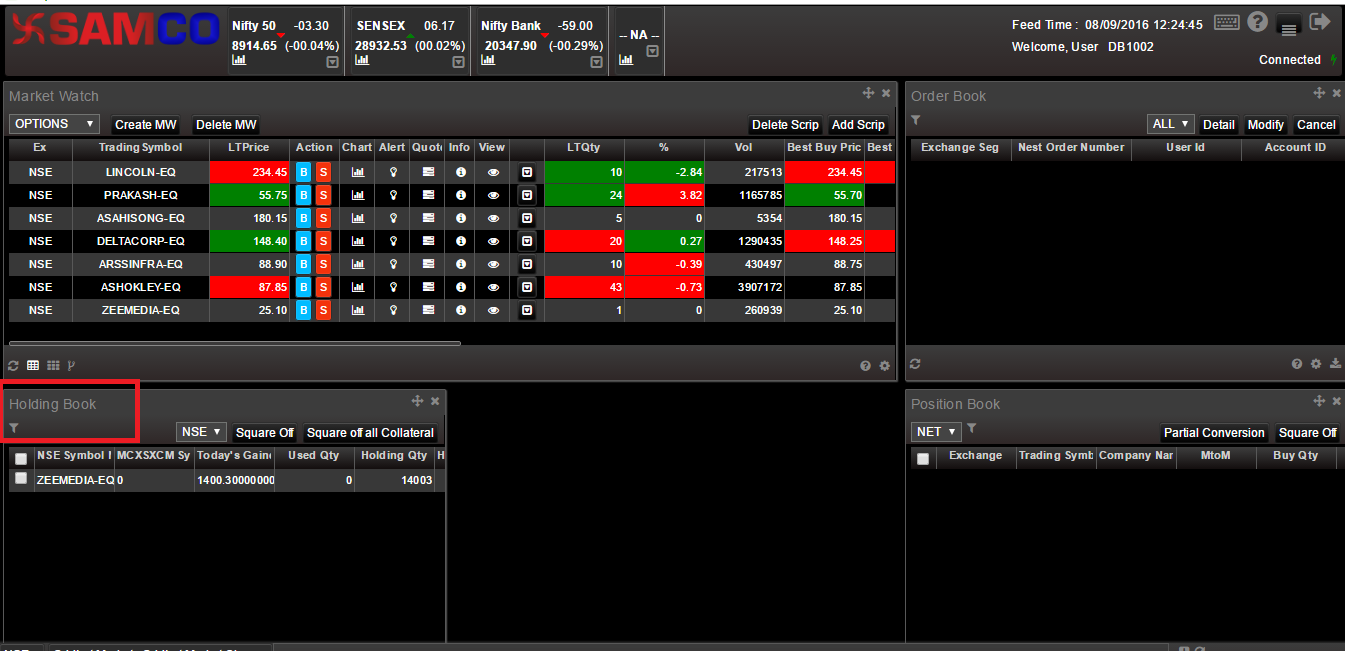 On the Left hand side below the market watch, you will find the Holding book, as highlighted.
You will be able to check all your holdings with SAMCO in this Holding Book.
You can also directly square of your positions by clicking on the 'Square off' button.
If you are unable to view your holding book on your SAMCO Web Xpress Terminal Dashboard, then you need to follow these simple steps to add it.
Step 1 – Click to get the Drop Down Menu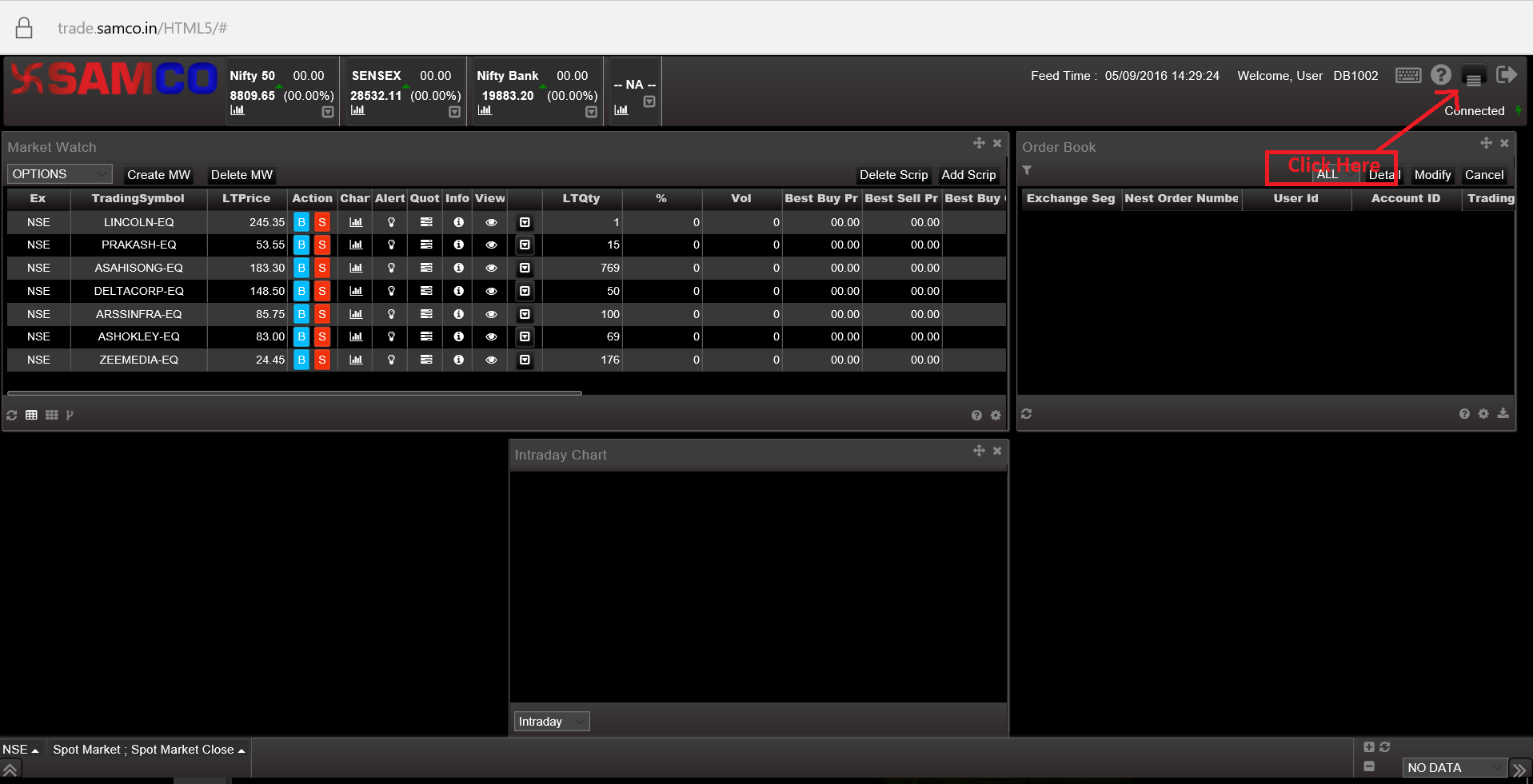 Step 2 – Click on 'Trade'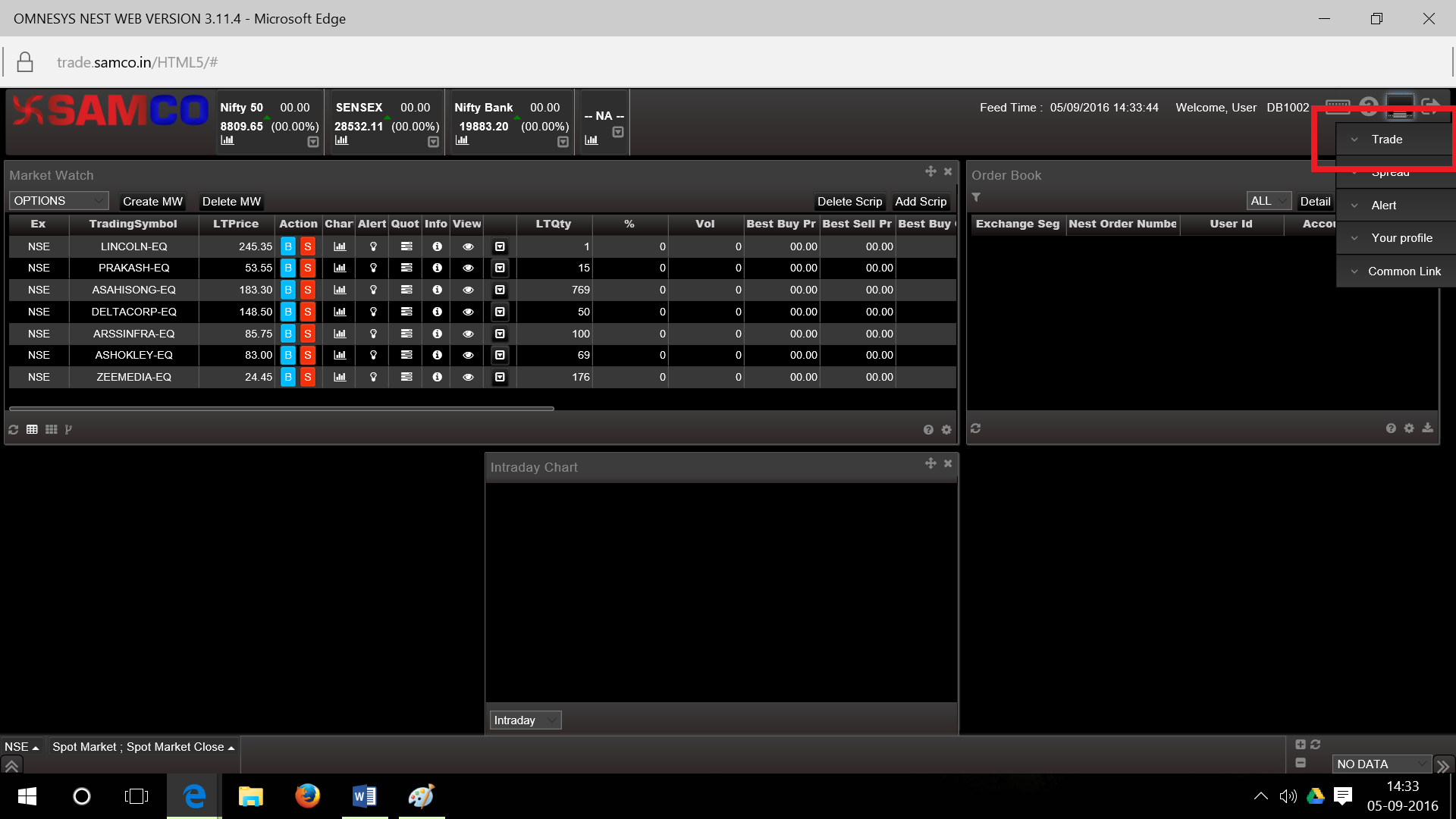 Step 3 – Click on Holding Book
Your holdings will then be visible on your Dashboard
Watch the Video Tutorial to Learn How to check holdings in SAMCO Web Xpress – HTML 5 Platform?

Additional Reference Links