First you need to log in to the SAMCO Web Xpress HTML 5 Platform through our website http://trade.samco.in
To know how to log in to your SAMCO Web Xpress Terminal, you can check out the video tutorial.
After you login to the Web Xpress Terminal, you will get a Dashboard like this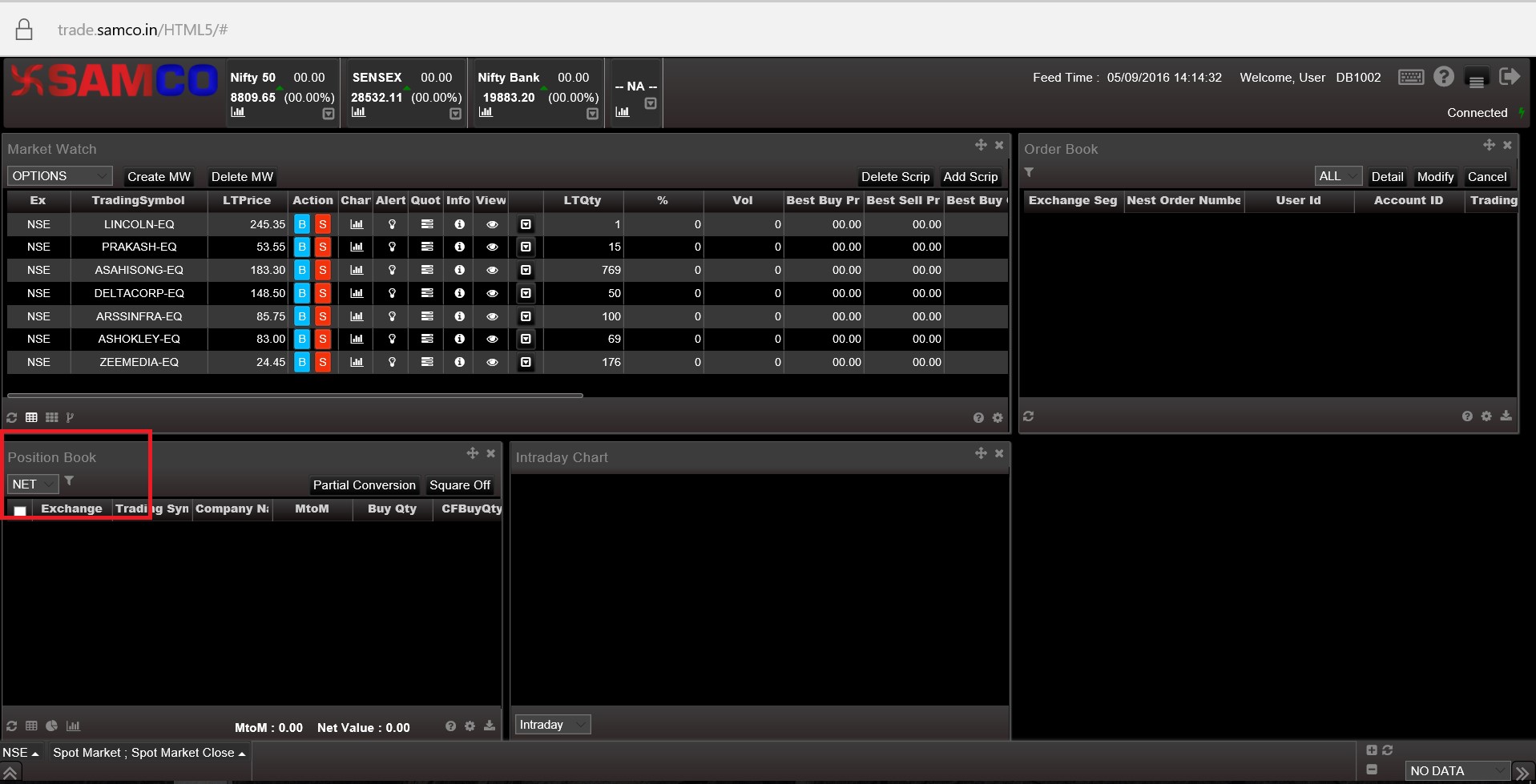 On the Left hand side below the market watch, you will find the Positions book, as highlighted.
Here, you can apply filter and view your NET positions or your positions for the Day.

Also, you can convert your positions from MIS to NRML or CNC or vice versa provided you have sufficient margin for conversion, by clicking on 'partial conversion'. You can also directly square of your positions by clicking on the 'Square off' button.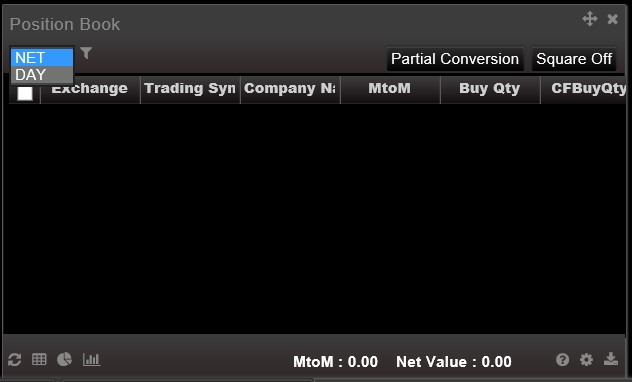 You can also view your daily Mark to Market and Net Value of your positions as you can see in the above screenshot.
If you are not able to view your position book on your SAMCO Web Xpress Terminal Dashboard, then you need to follow these simple steps to add it.
Step 1 – Click to get the Drop Down Menu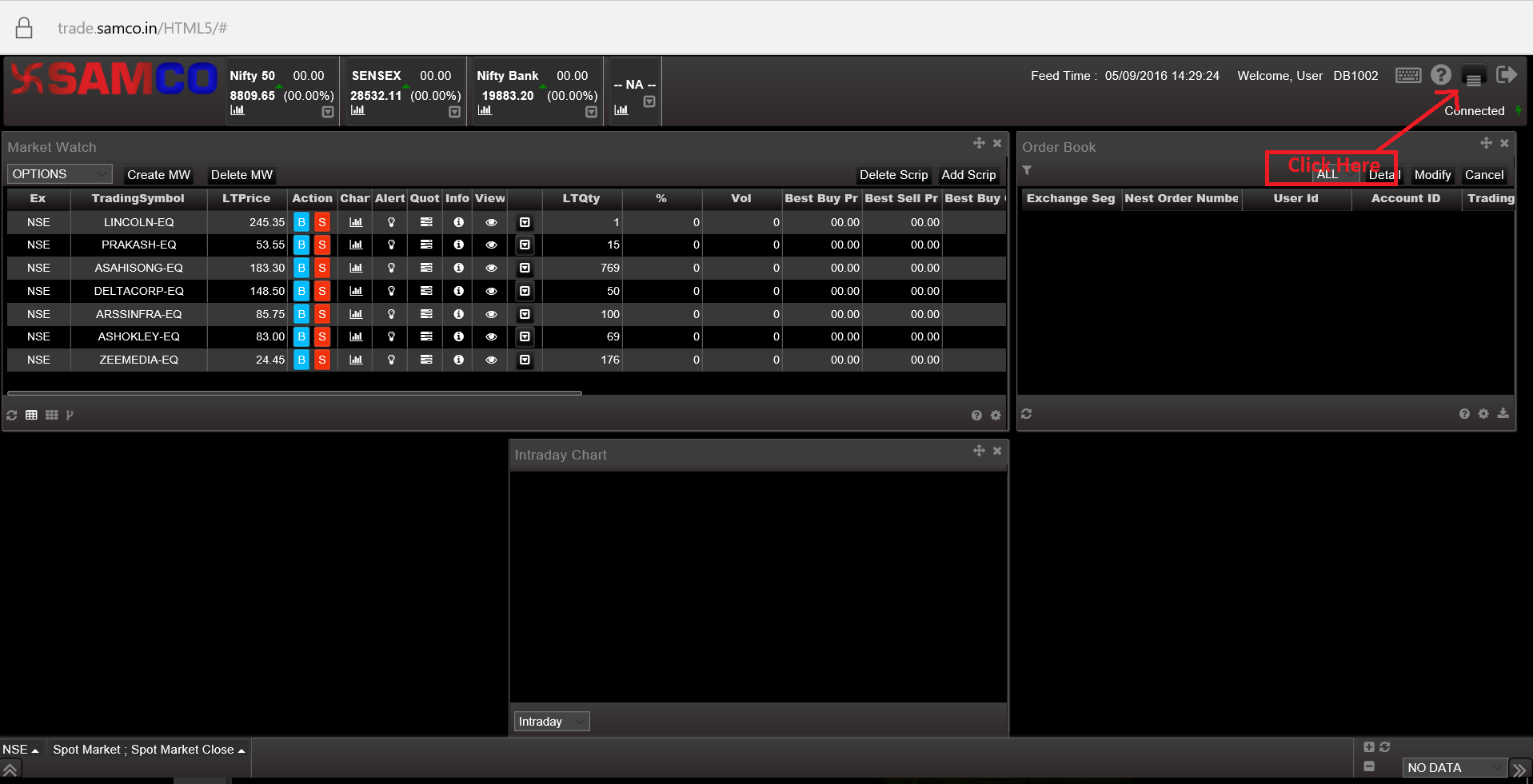 Step 2 – Click on 'Trade'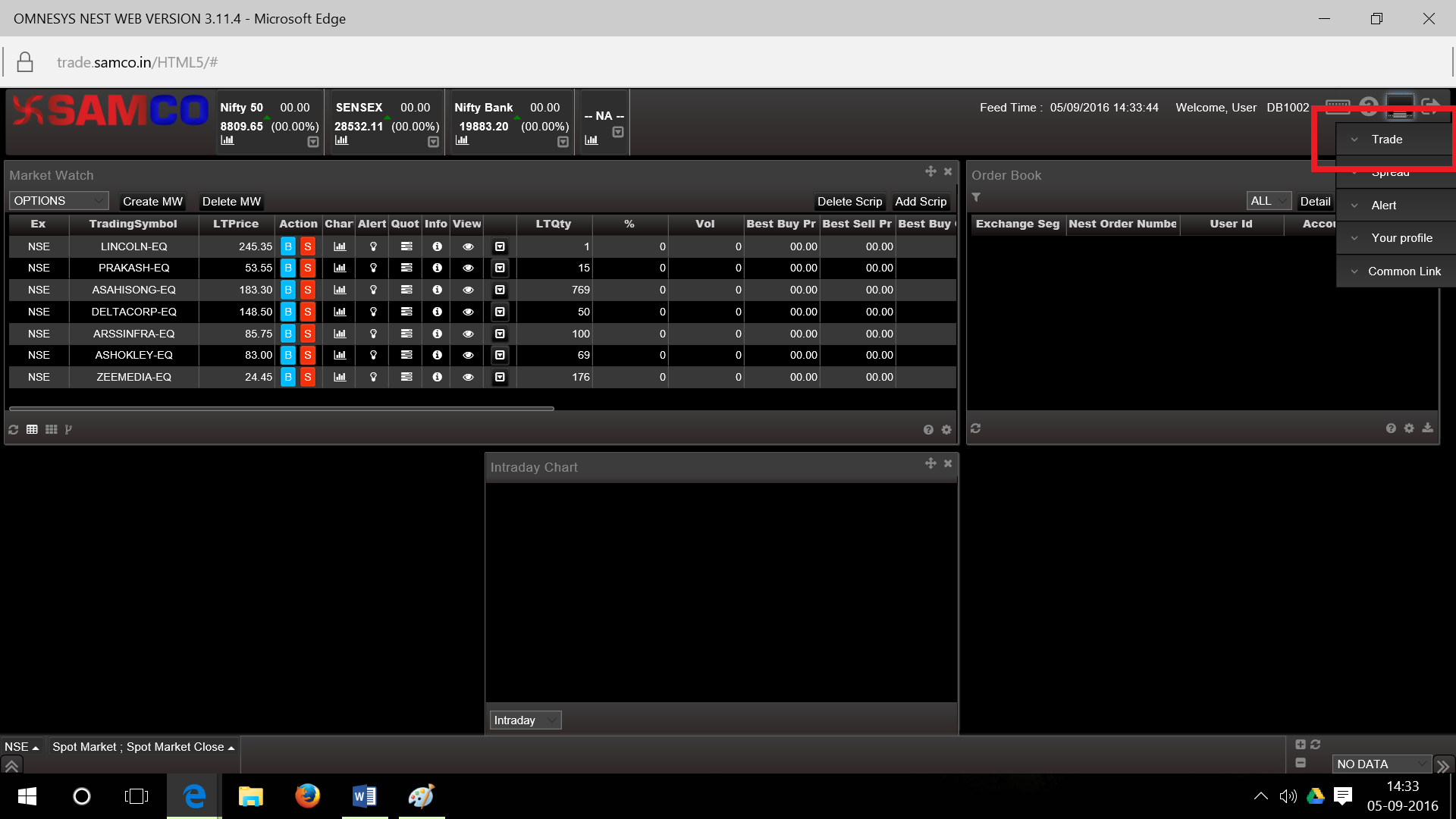 Step 3 – Click on Position Book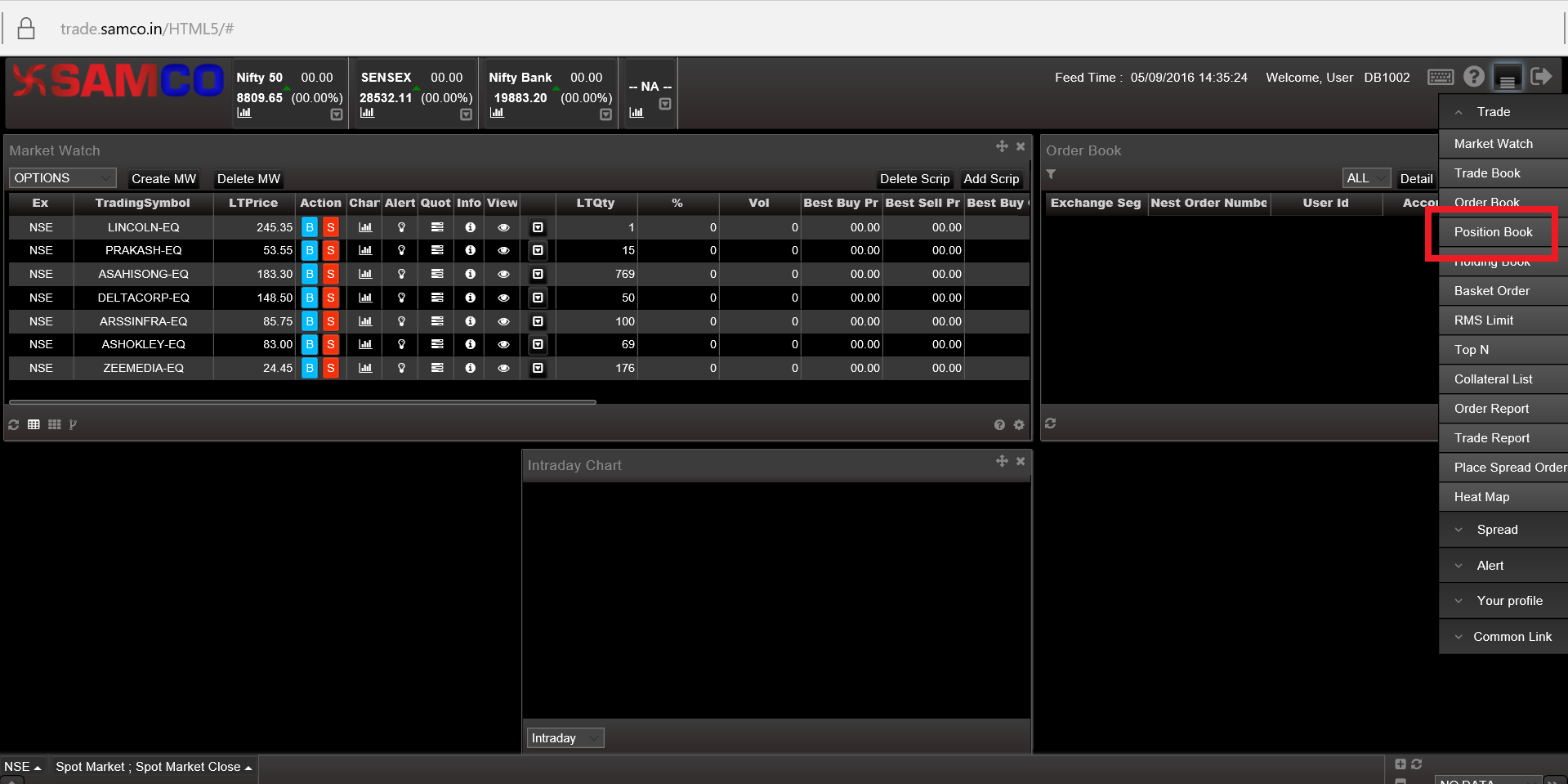 Then you will be able to see the Position Book on your Dashboard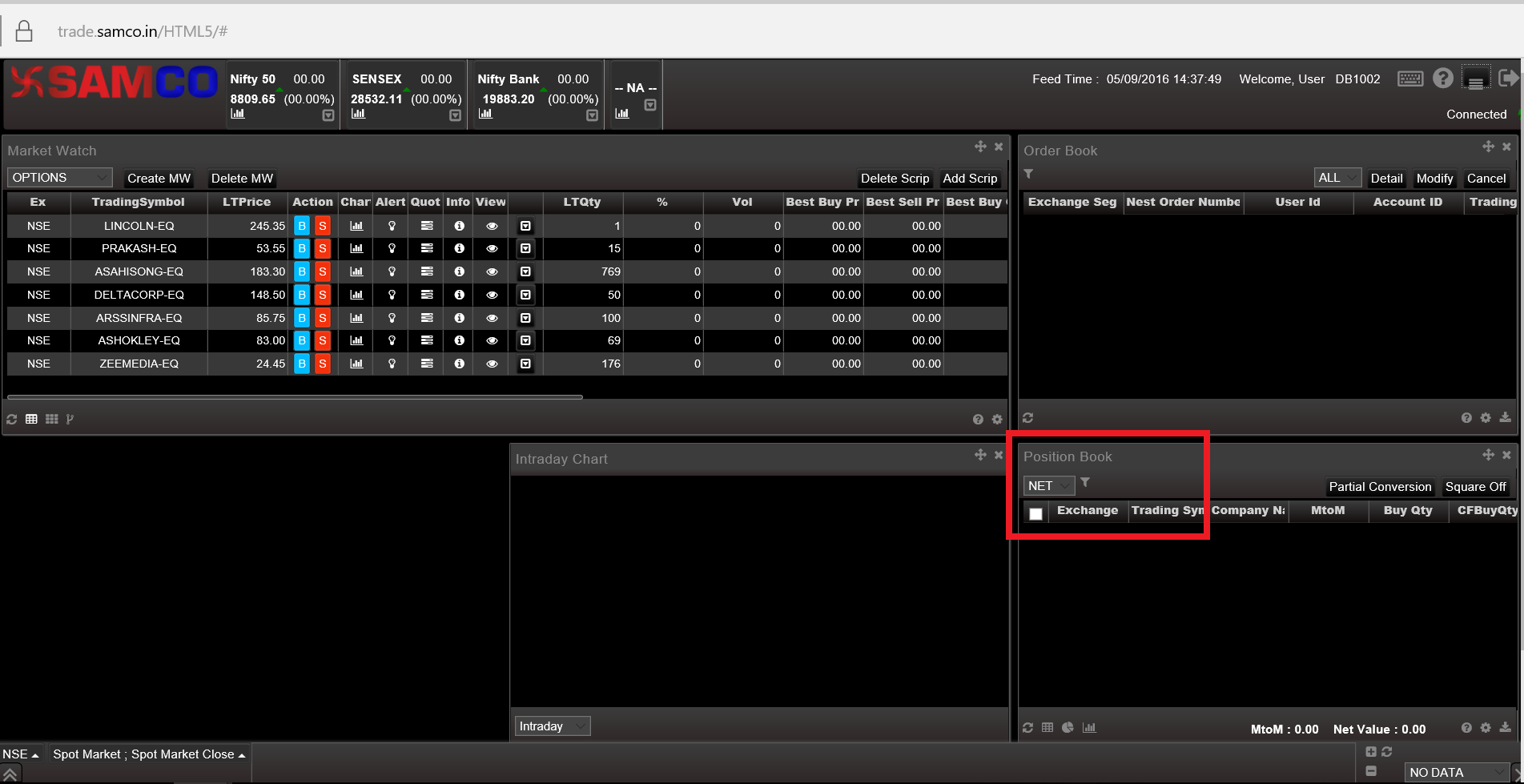 Additional Reference Links