This article will demonstrate how you can check you trade history. Historical trades, All your contract notes, etc, everything is available in your Star SAMCO Back office.
Step 1) Visit star.samco.in – The SAMCO Back Office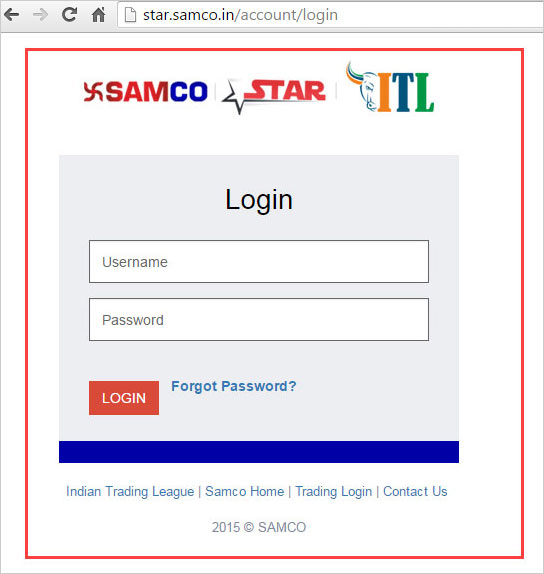 Step 2) Click on the "Report" button in the back office menu and then click on "Trade Book"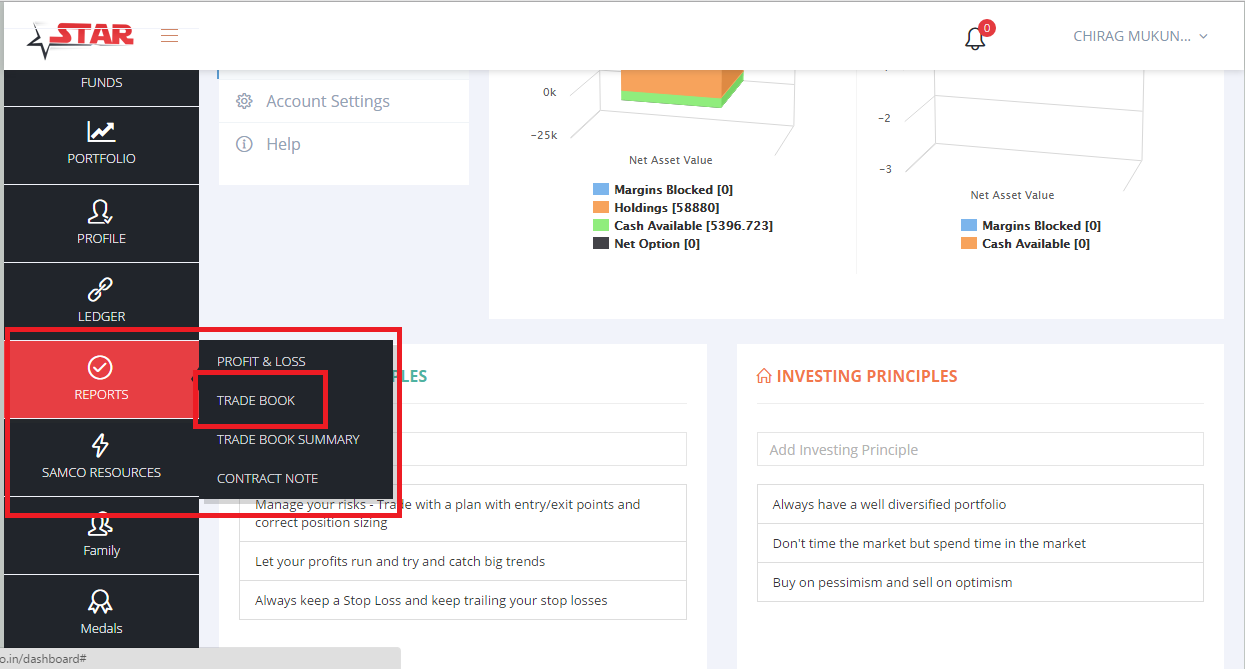 Step 3) On the "Trade Book" page there you will find 4 options Viz
Segment

Under "Segment" option you can select a particular segment you want to see the historical trades for. For example  select "NSE EQ" under "ALL EQ" option to check trades you have made in the past on the NSE. Similarly all the segments and exchanges are listed in this sub menu under "Segment" Option.

Symbol

Lets assume you want to only check historical trades of a particular Stock, Derivative or a Commodity all you need to do is just enter the symbol of the respective stock or derivative or the commodity
Example: to check all your historical trades made in NFO Nifty Options type" NIFTY" in the symbol search bar or if you want to check all your historical trades made in Sun Pharma search Script code "SUNPHARMA" in symbol search option.

Financial Year

Select the financial year you want to check the historical trader for.

Date Range

Select the date range between which you want to check the historical trades

Select respective options from the highlighted menu
Post selection the respective options click on "Show". clicking on show will pop up the list of all the historical trades under the selected options.
Note that his output is the list of all your trades. The unique parameter in this report is Trade Number.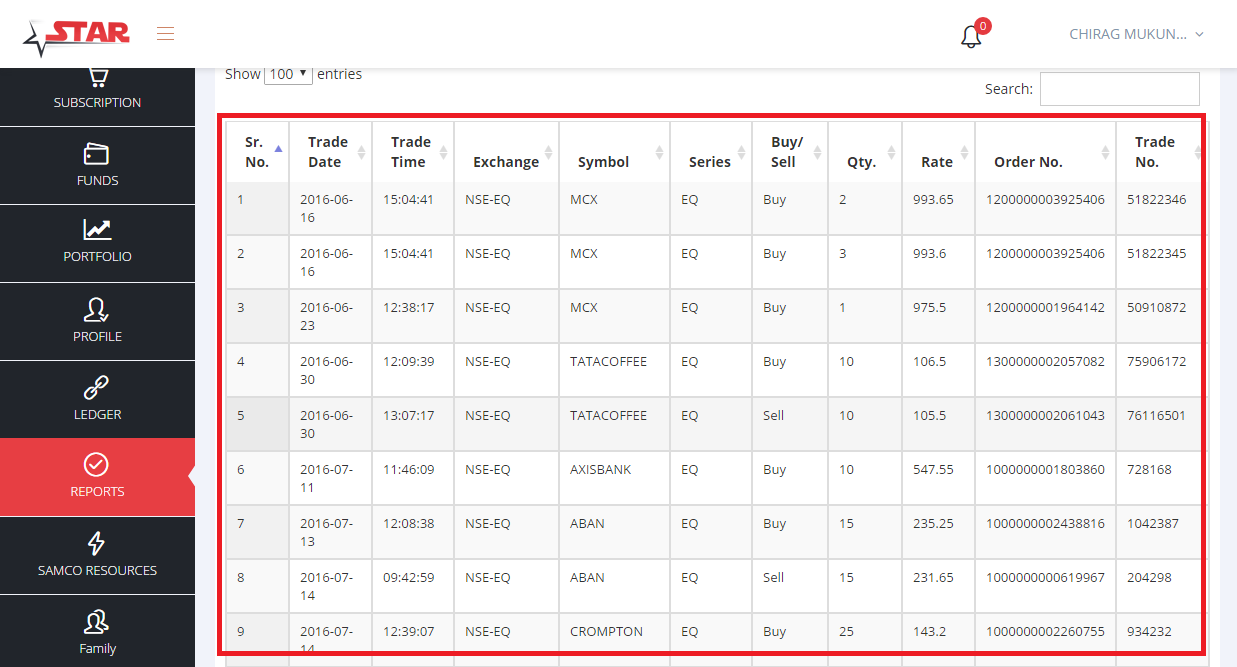 You can also download these trades by clicking on "download button"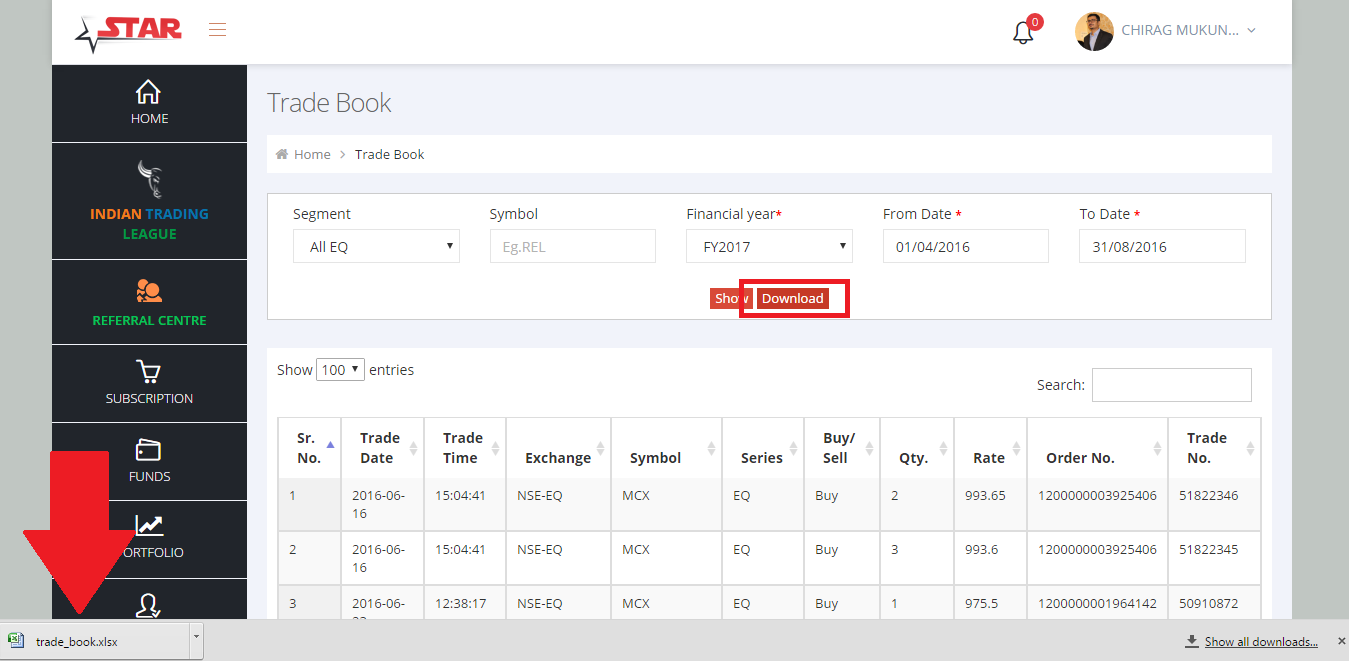 Other Options under "Reports" button in back office menu options
–  Trade Book Summary – Displays the summary of all your historical trades grouped orderwise
– Profit and Loss Statement – a Profit and loss statement of all your trades
– Contract Note – All your contract notes are accessible from here