Sometimes, a trader might feel a need to convert his intraday positions to carry Forward Positions or Carry Forward Positions into Intraday Positions depending on the conditions prevailing in the market. This is known as position conversion.
Position conversion on SAMCO Web Xpress – HTML 5 Platform can be done by following these simple steps
Step 1 :- Login to the SAMCO Web Xpress – HTML 5 Platform
Step 2 :- On the Dashboard, you will find the Position Book – where you can select the position which you want to convert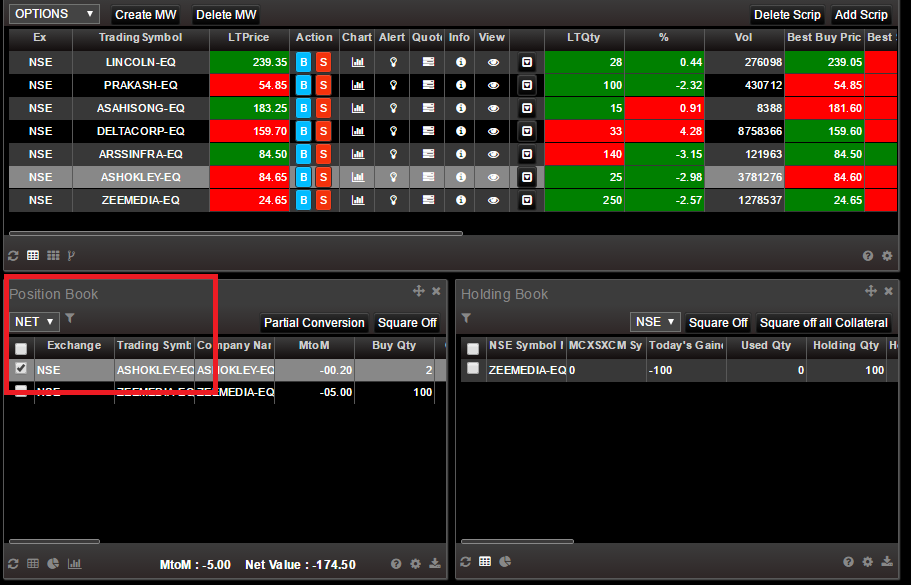 Step 3 :- After Selecting the Position you want convert, Click on the Partial Conversion Button on the Top Right Corner of the window.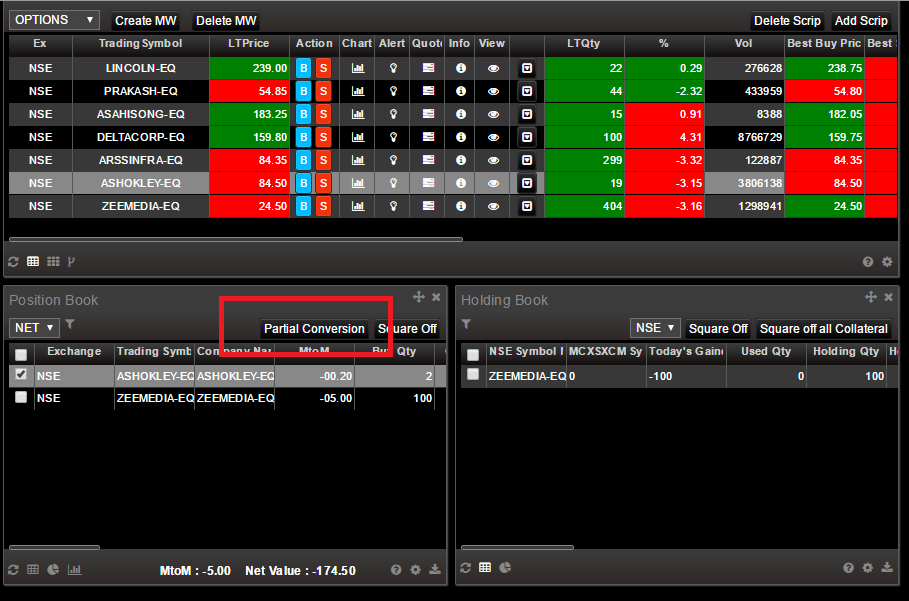 Step 4 :- Partial Position Conversion window appears, where you can select the Product to change, i.e. if in Cash Market your Position is an MIS position then you can either change it to CNC if sufficient balance is available or you can change it to NRML, if CashPlus service is activated and there is sufficient balance available. Then enter the quantity you want to convert. It can be either full or Part of quantity of the position and then click Submit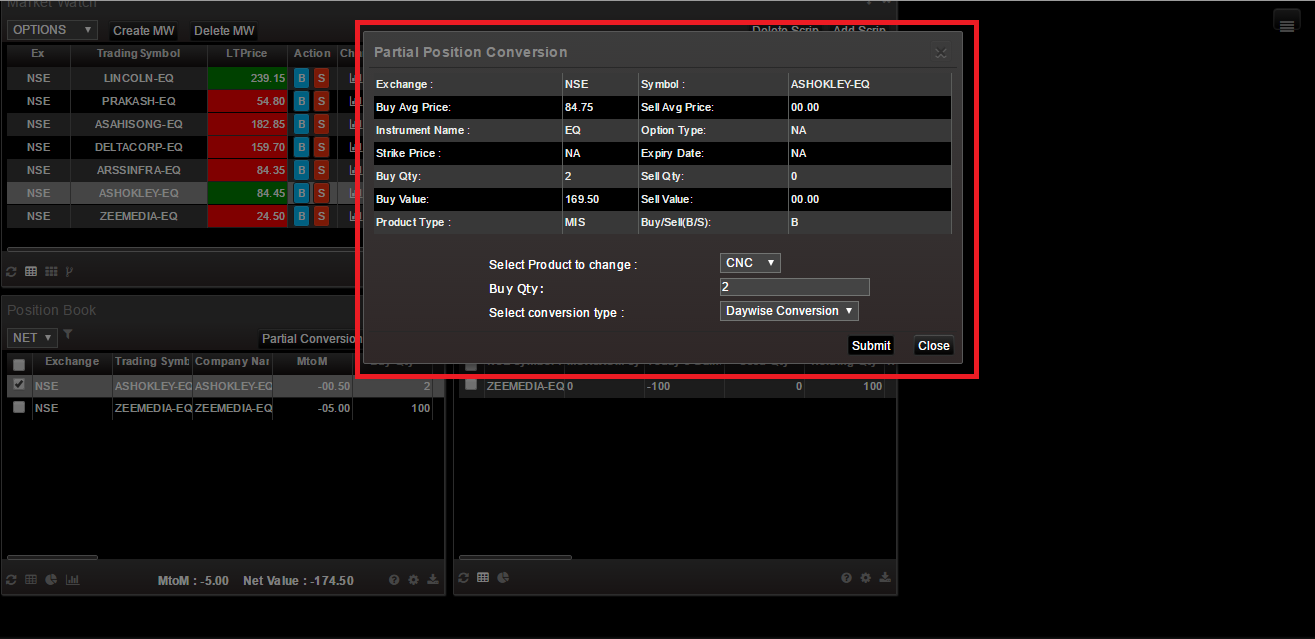 Additional Reference Links