Once you are logged in to your SAMCO Mobile Trader.

Step 1: Click on "ADD NEW" button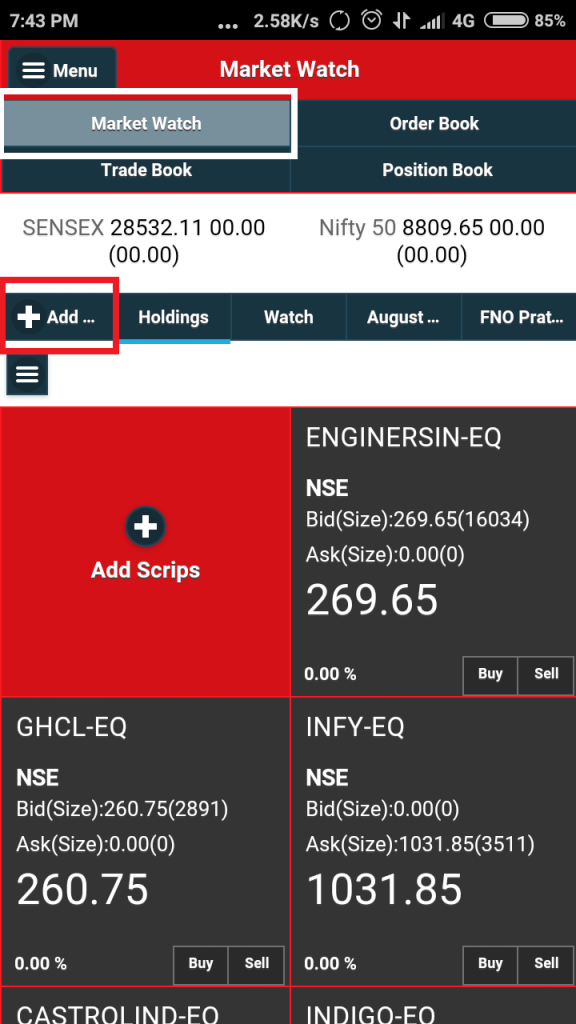 Step 2: Assign a name to your market watch and click on "Create"
Step 3: On this screen you can select segments and exchanges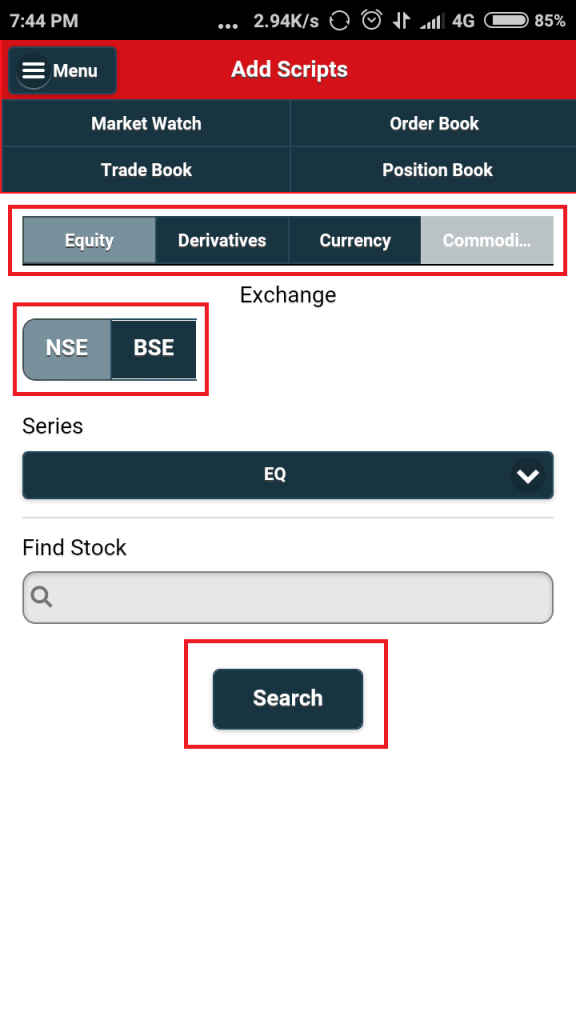 Step 4: Type the name of the script you want to add to market watch and click on "Search"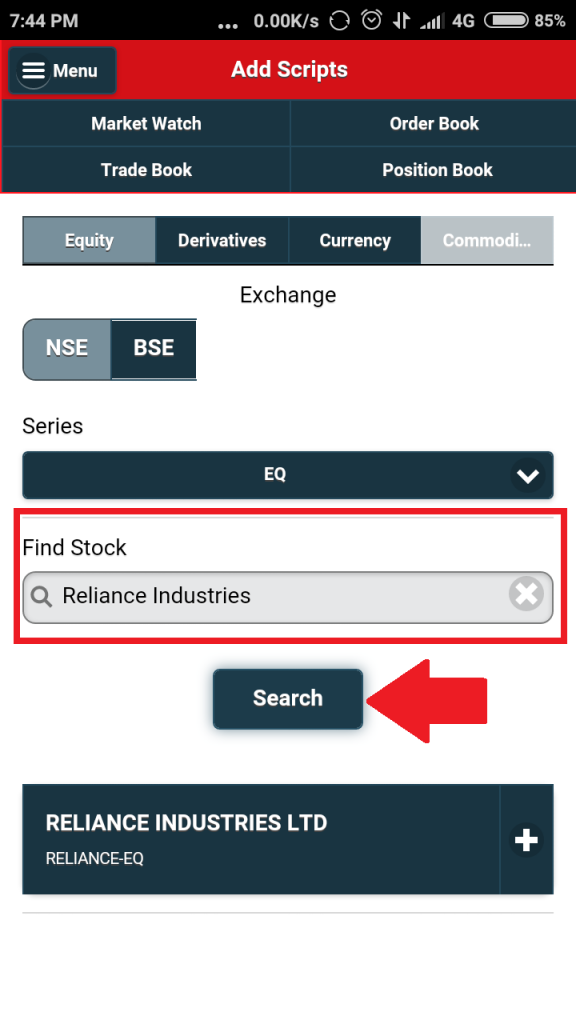 Step 5: Click on the Plus sign in front of the stock you want to add to your watch list. Similarly you can add more scripts.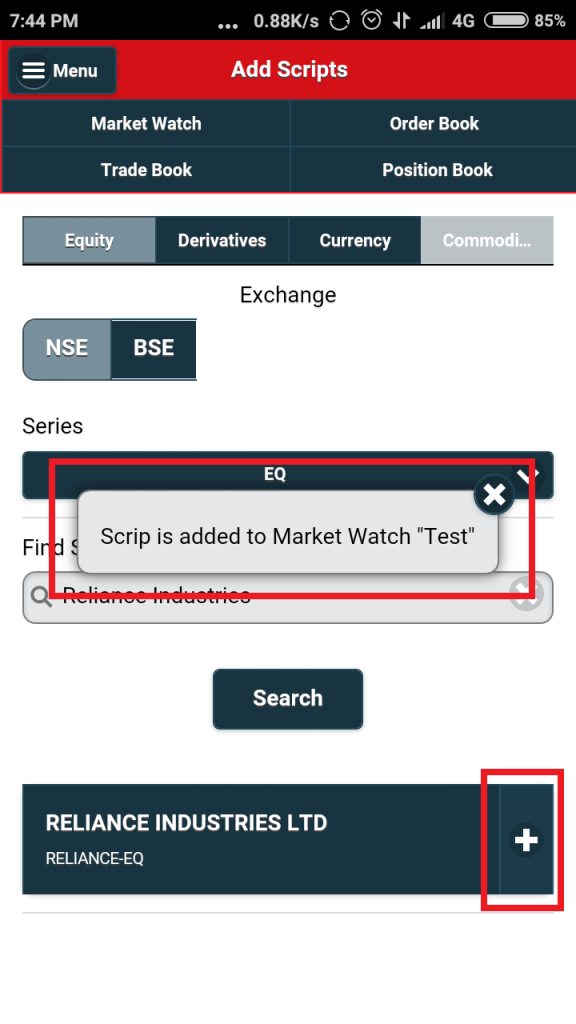 The pop up message will confirm the addition of script on your market watch
Click on the market watch button to go back to the Market watch home screen. You may click on + Add Scripts to add more scripts from the market watch home screen.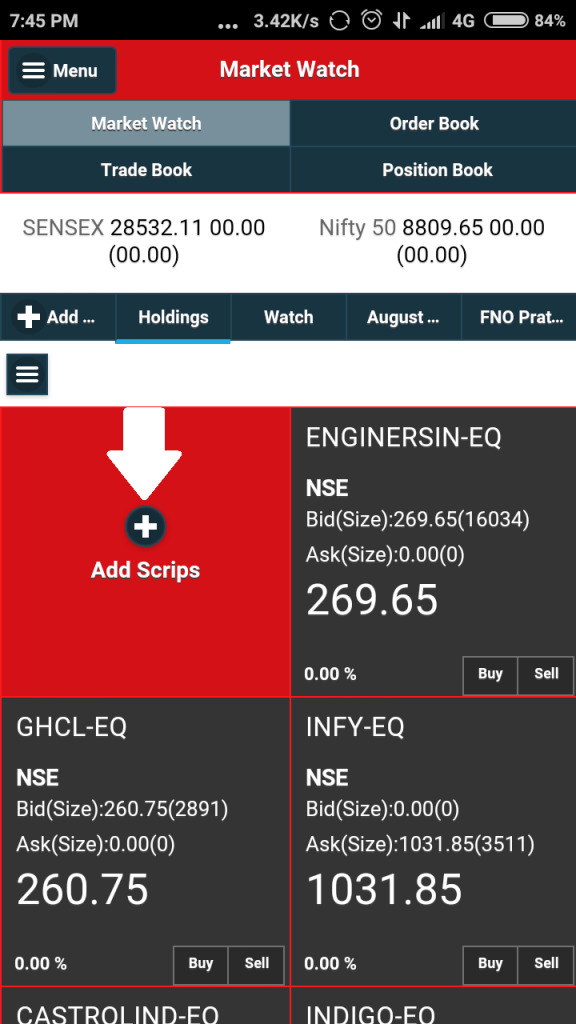 Watch the Video Tutorial to Learn How to create a watchlist on SAMCO Mobile Trading app?
Reference Articles