First you need to log in to the SAMCO Web Xpress HTML 5 Platform through our website http://trade.samco.in
To know how to log in to your SAMCO Web Xpress Terminal, check our video tutorial on the SAMCO Website.
After you login to the Web Xpress Terminal, your Dashboard will load with your pre-set market watch.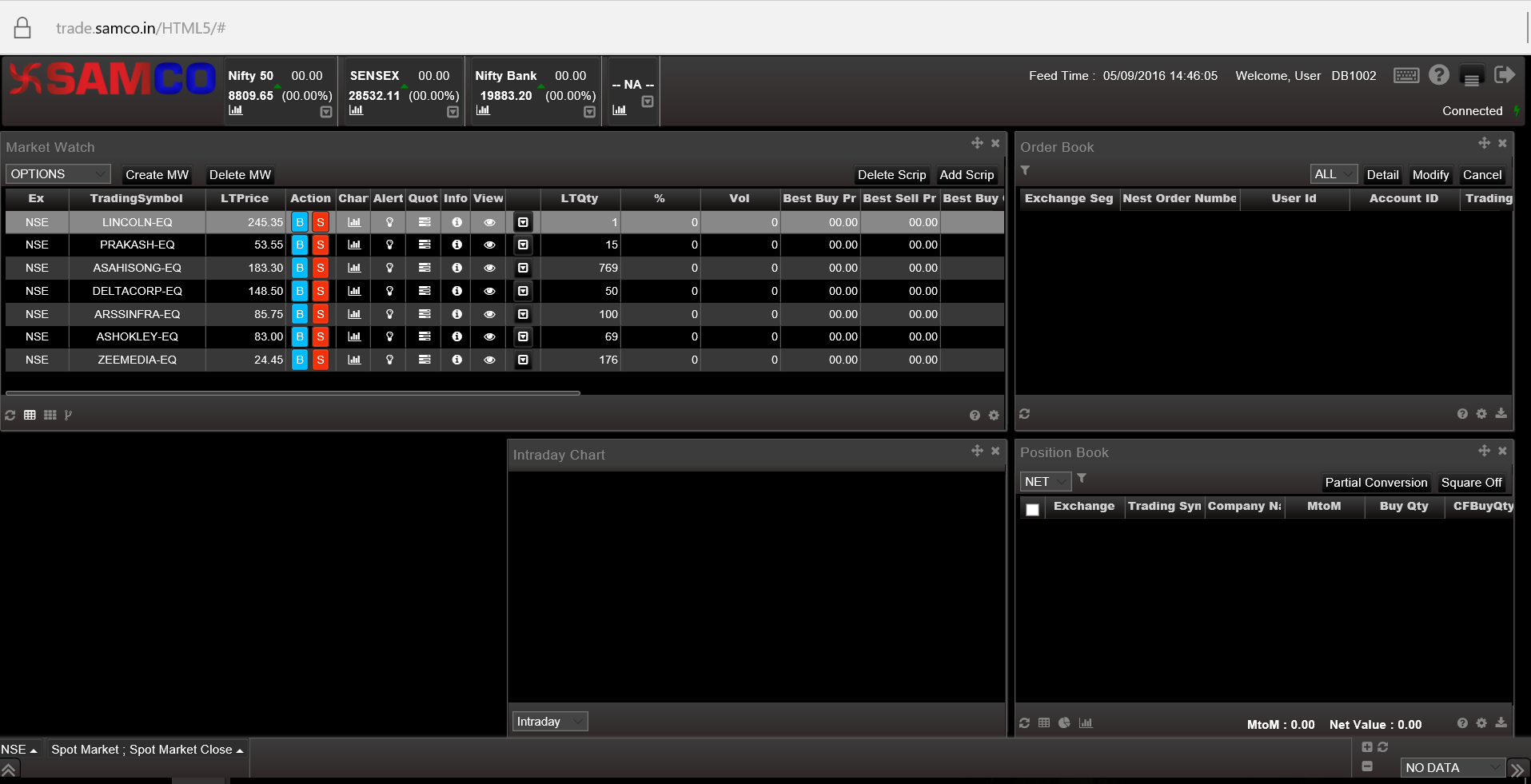 To place a Sell order, click on the Red 'S' button besides the Script name in which you want to trade which will open up a sell order entry dialog box.

A Sell order dialog box like the one above appears, displaying the script name, in this case 'LINCOLN-EQ'
In this Dialog box,
Select the product code i.e. MIS, CNC or NRML
Select the Order Type – LIMIT order or MARKET order
Enter the Quantity you want to buy
Enter the price at which you want to Sell in case of a LIMIT order and then Click 'Submit'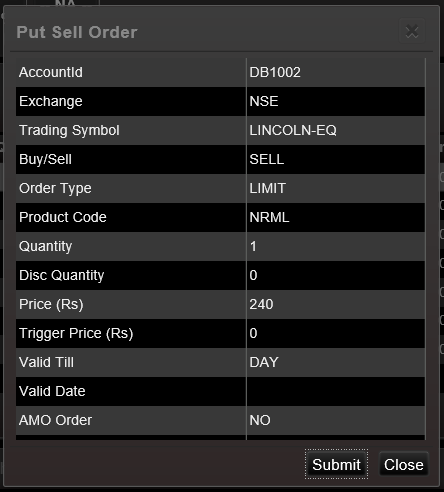 The order confirmation screen appears, double check the Quantity, Price, Order type, Product Code etc and then Click on 'Submit'
Your order will be displayed in the order book.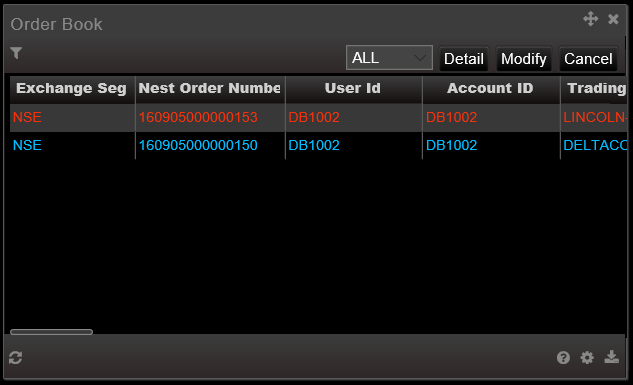 Watch the Video Tutorial to Learn How to Place Sell Order on SAMCO Web Xpress – HTML 5 trading platform?
Additional Reference Links that you may find useful