With SAMCO IntraPlus – your zero balance intraday trading account, you can get margins against shares you own to trade Intraday.
How does this work? Let's say the value of your holdings post haircut is Rs. 1,00,000 and your Cash Available is Rs. 0. When you pledge your holdings with us, you can enter intraday trades with Margins of upto Rs. 1 Lakh even though your cash available is Rs. 0.
You will get margins of up to 100% on your holdings after the haircut. So you can take positions of Rs.1,00,000 on Intraday basis in the BSE EQ & NSE EQ, FO & CDS segments! You are not required to maintain a cash balance to utilize these margins. In other words, you can trade with NIL Cash balance in your trading account.
SAMCO is the first discount broker in India to offer such a ZERO Balance Trading account. Client's should use the product type MIS to get the margin against shares while using IntraPlus.
For complete details on the SAMCO IntraPlus product, margin & risk management policies and other terms and conditions refer to our Intraplus blog post. In case you have questions, on IntraPlus, refer to the FAQ's on IntraPlus.
Existing SAMCO Customers can subscribe for this product from the SAMCO STAR Back Office by following simple steps.
Step 1: Login to your SAMCO Star Backoffice
Step 2: On the Left Side Menu, Click on 'Subscriptions' and then 'IntraPlus'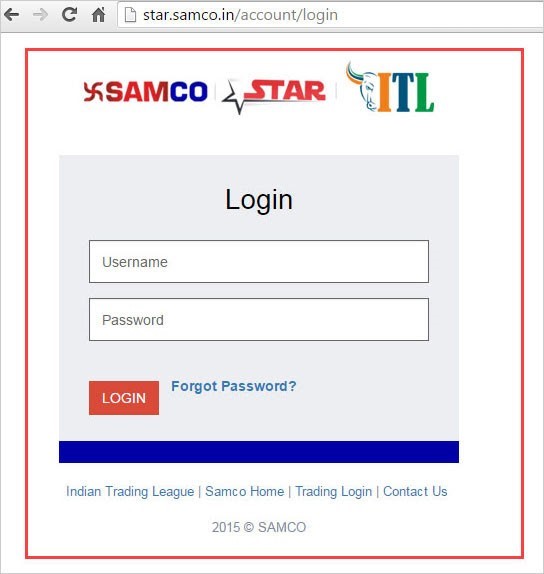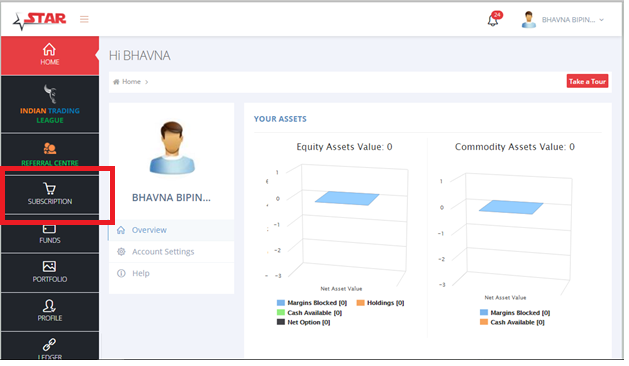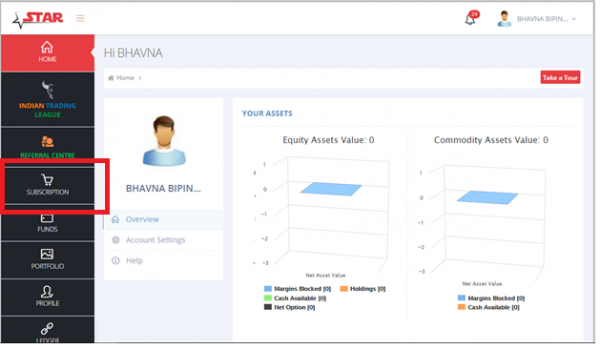 Step 3: You have to agree to the Terms and Conditions with regards to IntraPlus and also pay Rs. 1000 / year for subscription of IntraPlus Service. This can be either done by making payment online via Credit / Debit Card / Net banking or by Ledger Debit.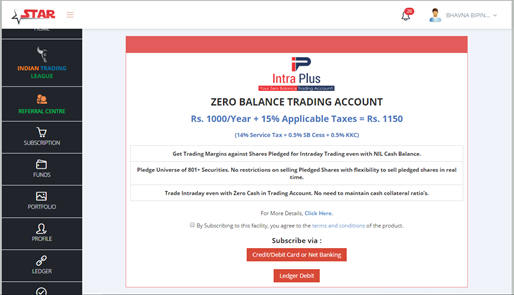 If you opt to pay Subscription fees via Credit/Debit Card or Net Banking, then you will be re-directed to our payment gateway page, where you can enter your payment details and make payment.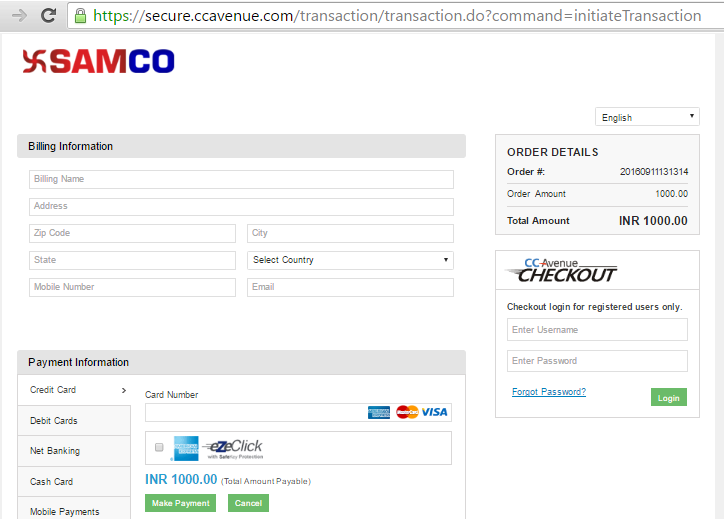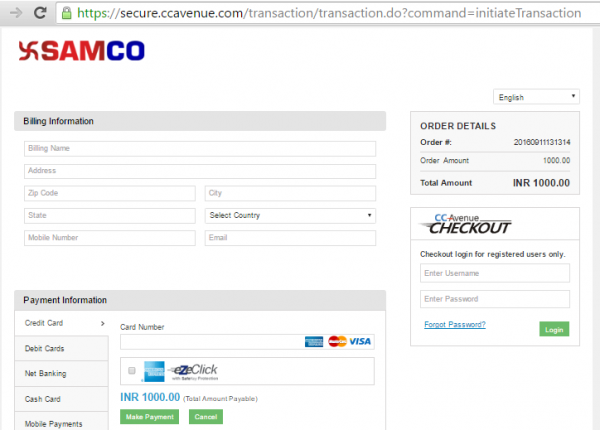 If you opt for Ledger Debit, the IntraPlus subscription charges will be debited in your SAMCO Trading Account ledger provided there is sufficient balance available in your account.
Additional Reference Links