For anyone to start trading or to add more capital they need to add funds in their trading account. Funds have to be transferred through the Bank account linked to the respective trading account only.
Introducing Capital or Pay in or Transfer of funds in your trading account through SAMCO Web Xpress – HTML 5 Platform is a simple process.
It is an Instant transfer of fund through Payment Gateway from any of the 26 Banks listed on https://www.samco.in/fund.
To transfer funds, you need to follow few simple steps
Step 1 :- Login to SAMCO Web Xpress – HTML 5 Platform through the website, trade.samco.in
Step 2 :- Click on the Menu button on the Top Right Corner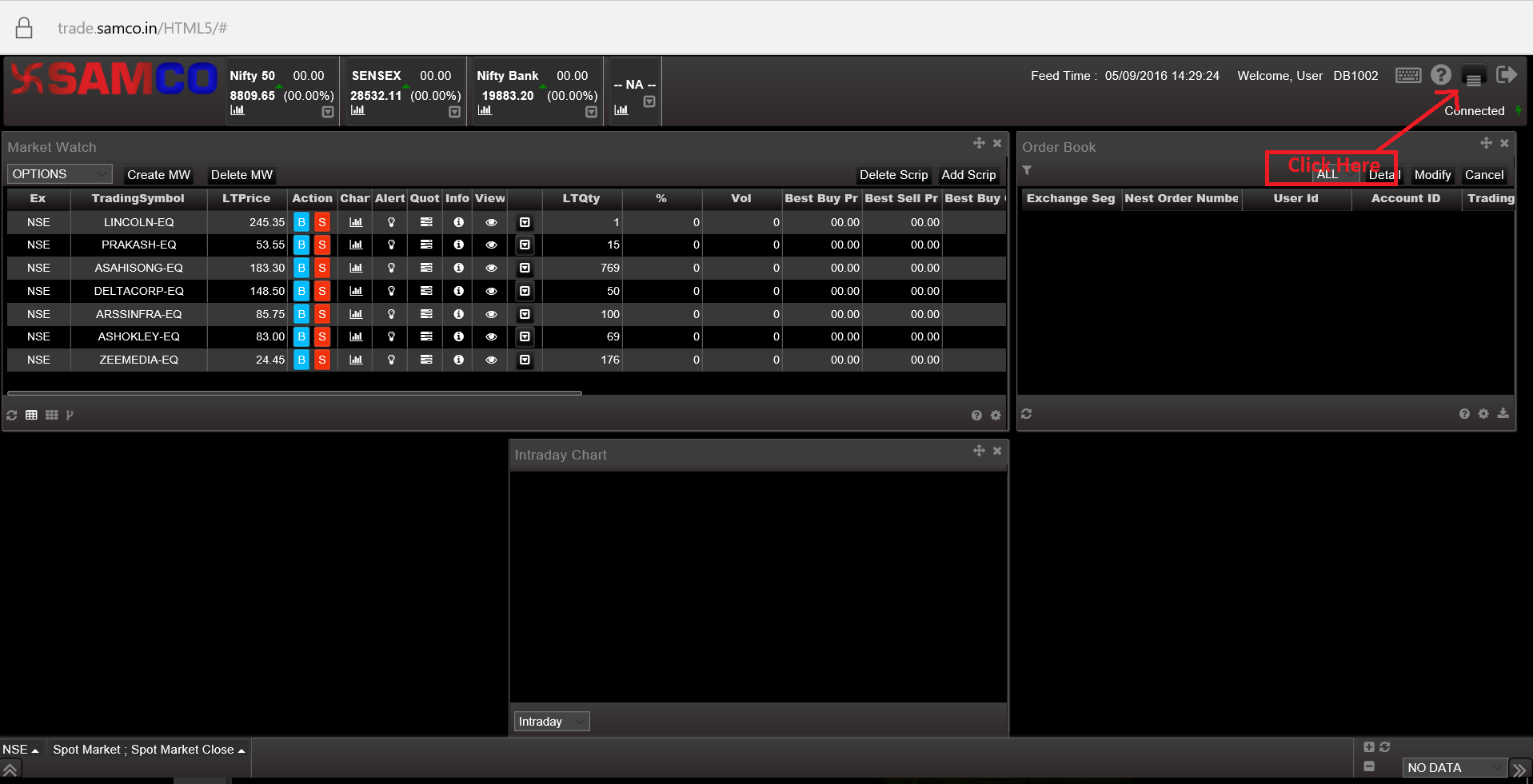 Step 3 :- Click on Common Link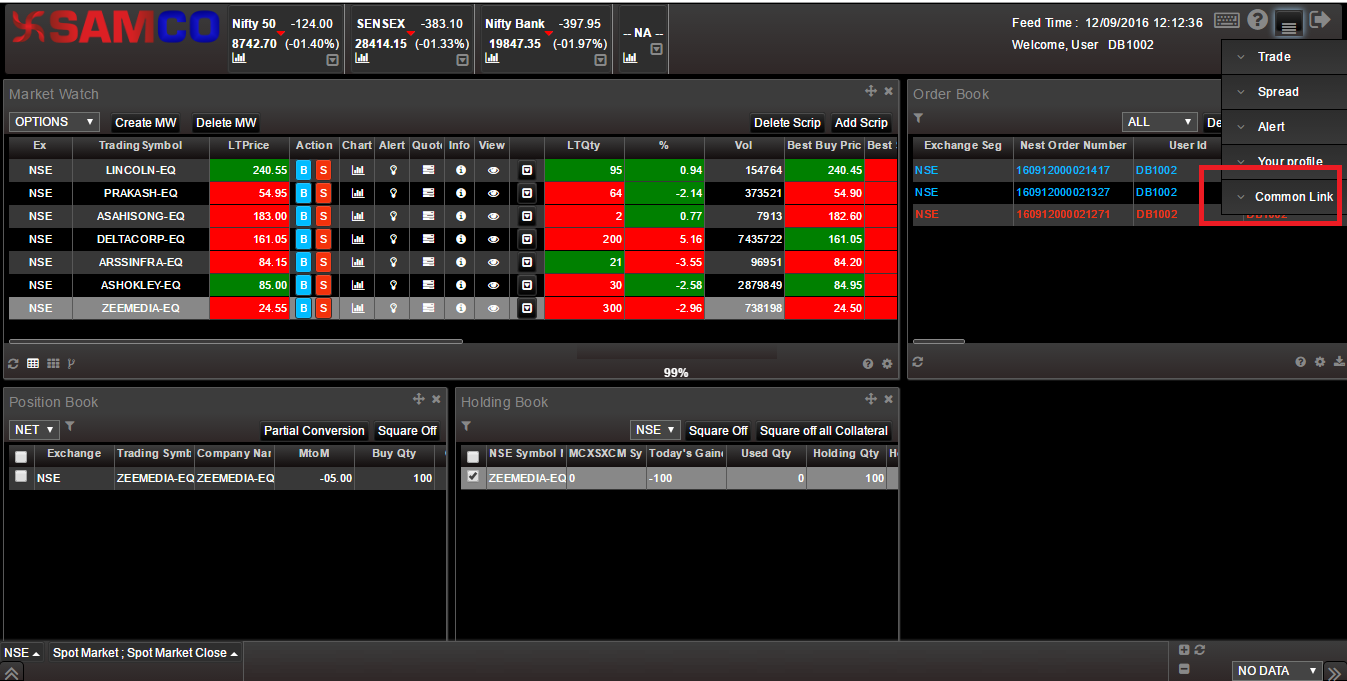 Step 4 :- Click on PAYIN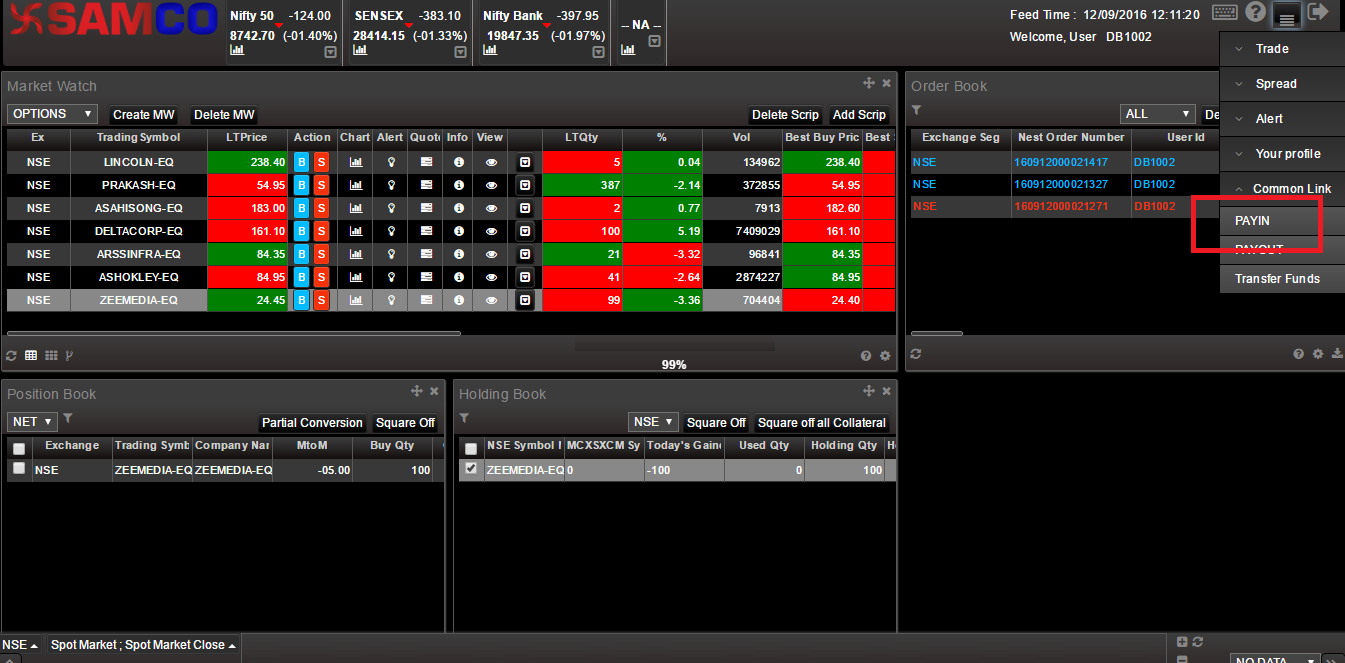 Step 5 :- You will be re-directed to the payment gateway page, where you can select your bank, the segment you want to transfer money into, i.e. Equity or Commodity and the amount to be transferred into your trading account.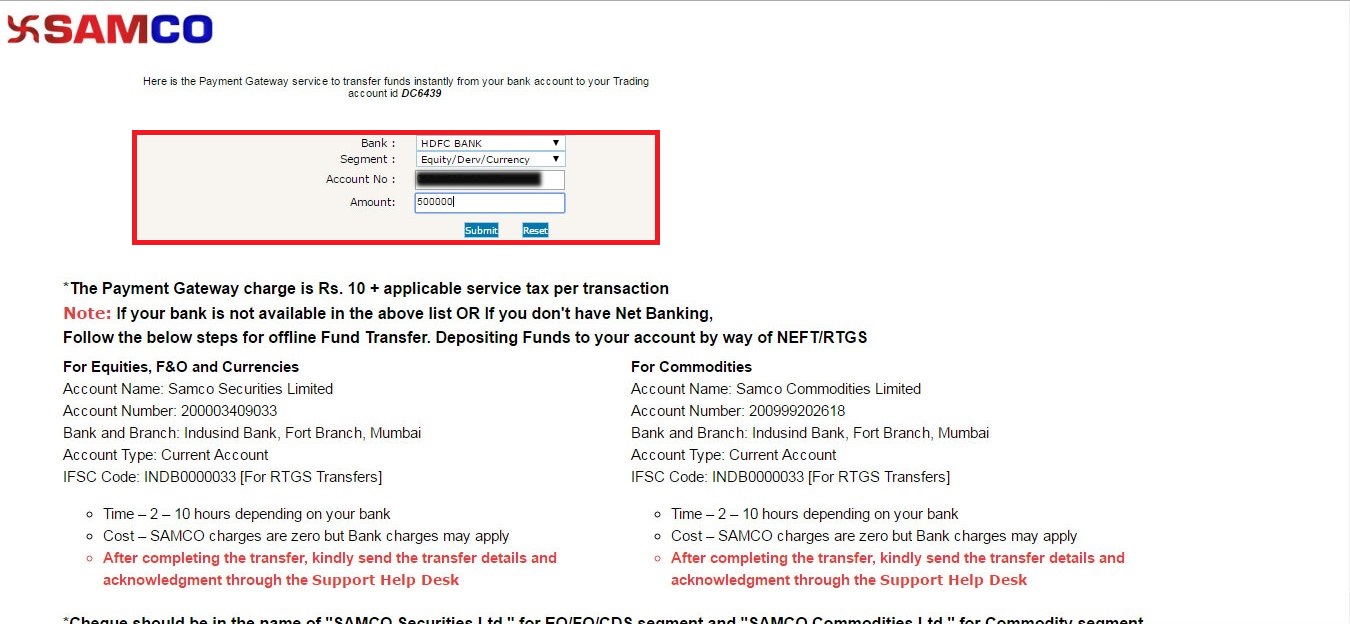 Once you click on submit button, you will be redirected to respective banks login, Initiate the funds transfer and the funds will immediately reflect in your trading account on successful transfer
Click here to watch a video tutorial on how to transfer funds to your SAMCO trading account
Alternatively, you can also transfer funds via the Payment Gateway from the SAMCO Trader EXE platform and SAMCO Mobile.
When you transfer funds via the payment gateway, payment gateway charges and applicable service taxes shall be applicable.
Trade now on the SAMCO Web Xpress
Watch the Video Tutorial to Learn How to transfer funds from the SAMCO Web Xpress – HTML 5 trading platform?
Additional Links that you may find useful