You may have open positions in Futures and Options, whether intraday or Carry forward. You can also have open positions in Cash Market as an NRML product if you are using SAMCO's CashPlus product. In SAMCO Web Xpress – HTML 5 Platform, you can square off these positions on a click of a button!
All you have to do is the following :-
Step 1 :- Login to the SAMCO Web Xpress – HTML 5 Platform
Step 2 :- On the Dashboard, you will find the Position Book – where you can select the position which you want to Square Off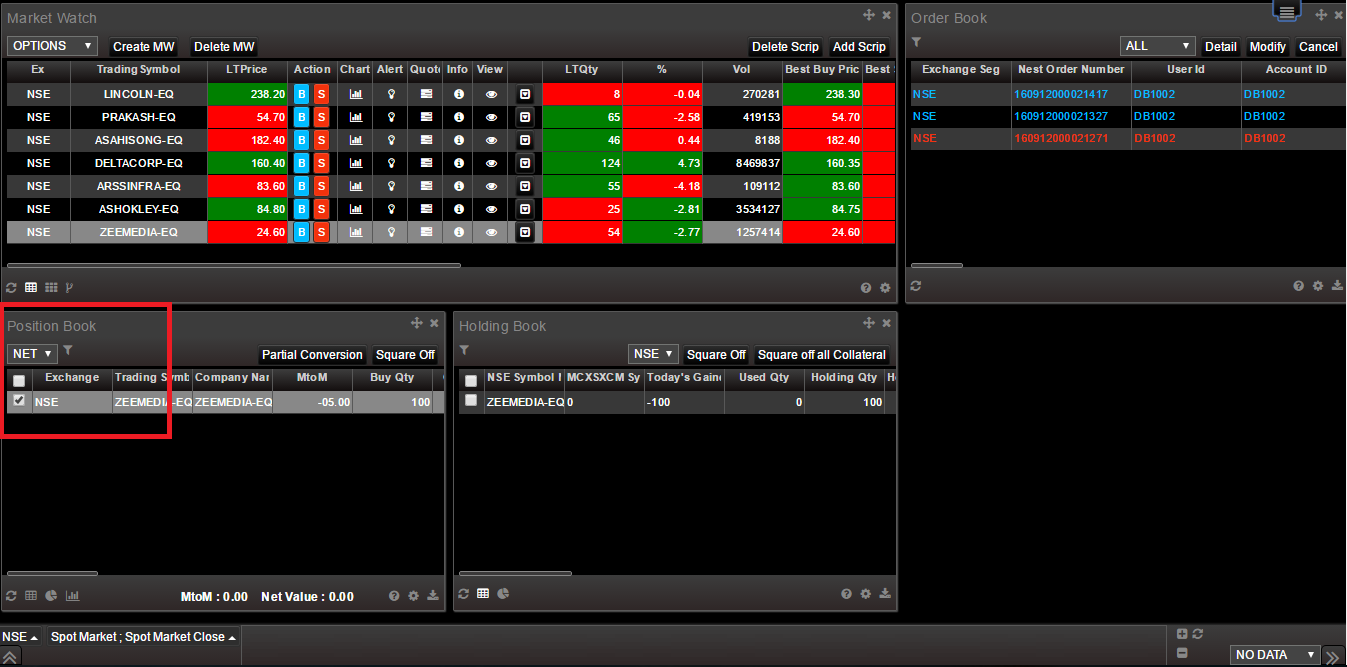 Step 3 :- Click on the Square Off Button on the Top Right Corner in the Position Window. Your Position will automatically be Squared Off at the Market Price Prevailing at that time.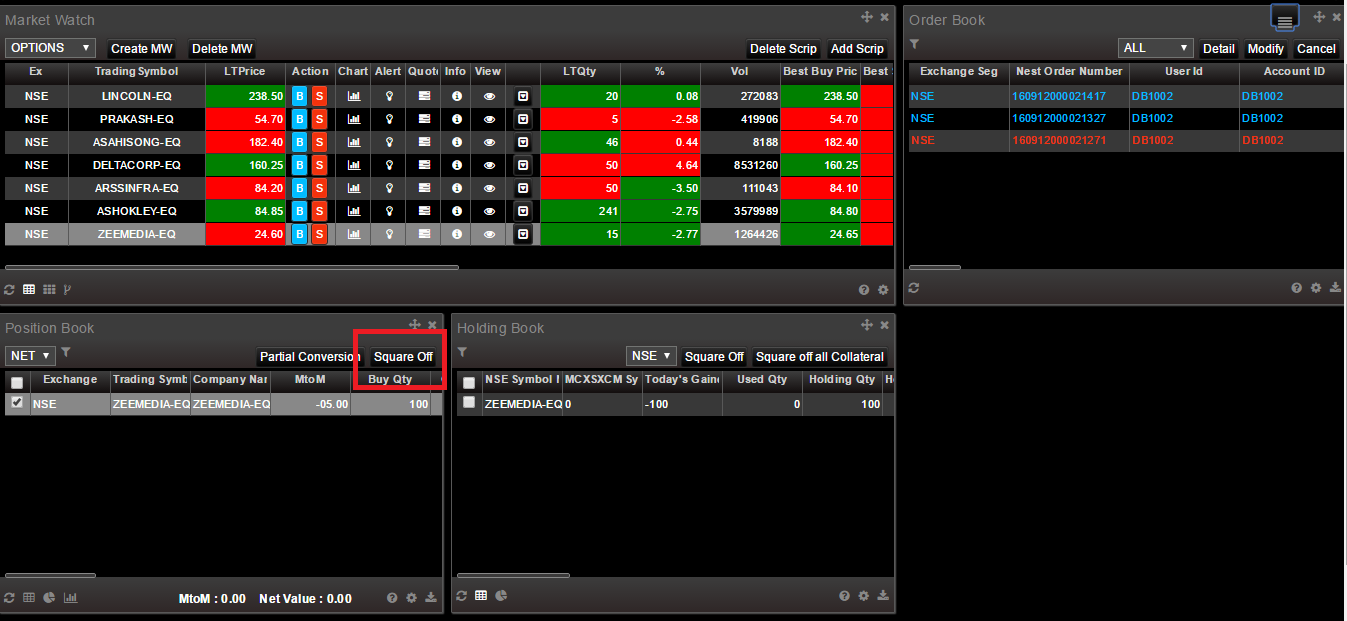 Step 4 :- You can check the Price and other details of your squared off position in the Order Book window under Completed orders.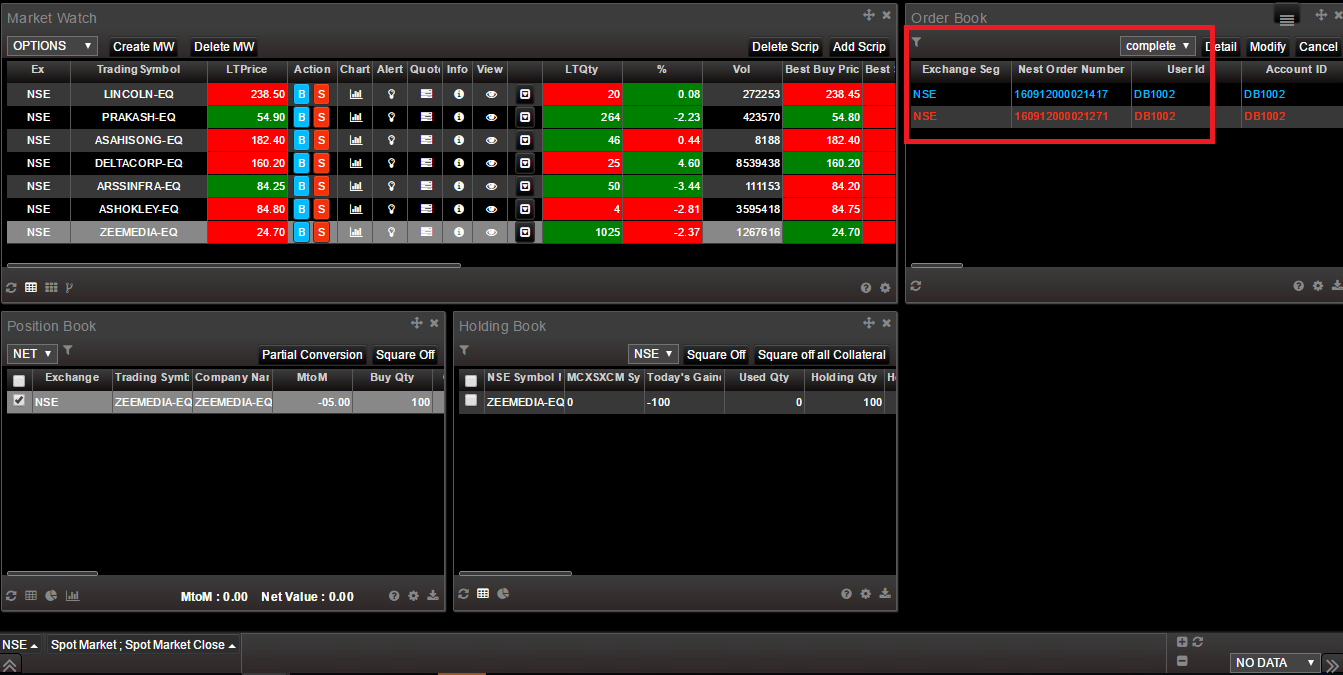 Note :- You won't be asked for any confirmation of your square off order once the square off button is clicked. Your position will be automatically squared off as a market order at the market price prevailing at that time.
Additional Reference Links