Ace The Index with Samco's free Intraday Trading account
India's first trading & investment platform that enables you to create, track & improve your own personal Index against the stock market index.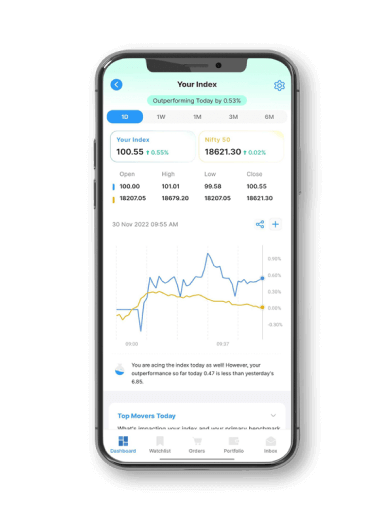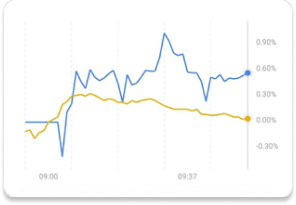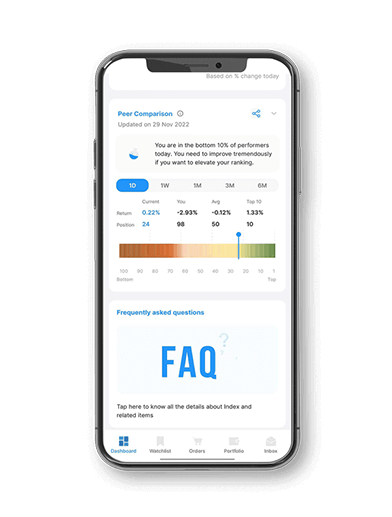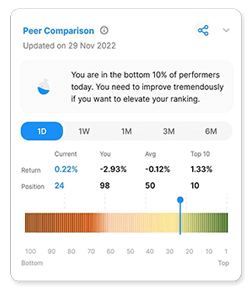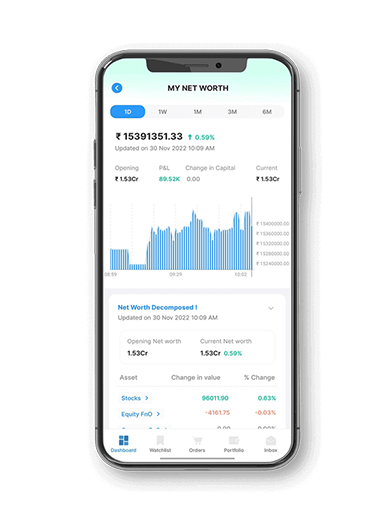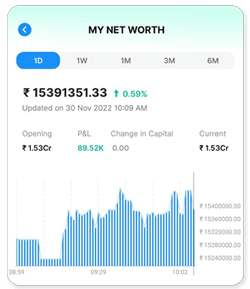 Personal Index
Create & track your MyIndex with the chosen market index.
Peer Comparison Tracker
Compare your MyIndex's performance within the Samco community for different time intervals.
Net Worth Tracker
Track your net worth movement & ranking with your peers for different time periods.
Stocks & IPOs
Currency derivatives
Futures & options
Mutual funds
Commodity derivatives
Basket of Stocks
Why open a online Demat Account with us?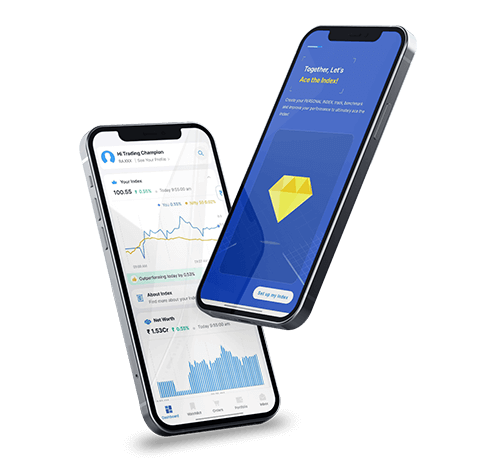 Create & track your personal index
Generate market index-beating returns
3-in-1 account (Demat, Trading & Mutual Fund)
1 Demat Account, 4 powerful platforms (Samco, KyaTrade, Stockbasket, RankMF)
Faster and smoother settlements
Central point for updating information
One-stop storage for all assets
How to open a Demat Account with Samco in 5 Mins*?
1

Fill in your personal details

2

Verify your mobile number & Email id

3

Verify your personal documents

4

Congratulation! you have completed the account opening process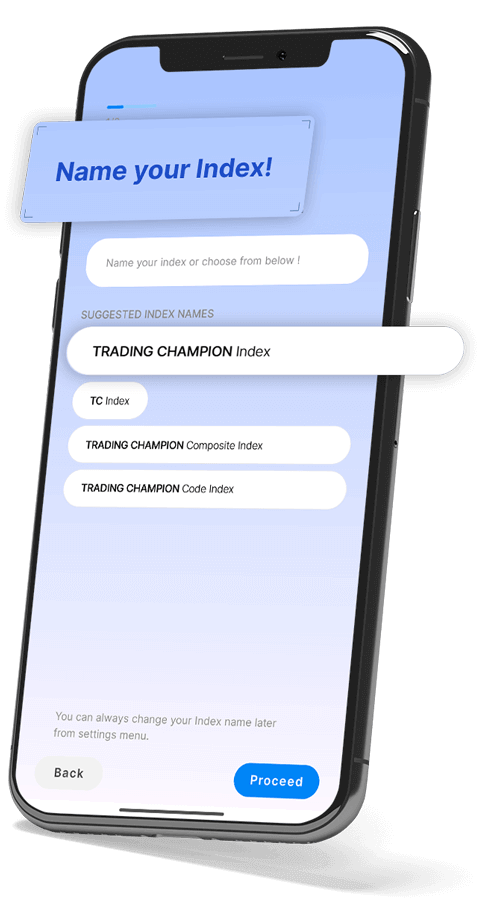 Documents required to open a Demat account
PAN Card
Photograph
Proof of Address
Bank Proof
Income Proof
Signature
Standing strong since 2015
The Best Equity Broking House award by the Chhattisgarh government and CNBC Awaaz - 2019
5239
Cities Served
22
Transactions processed
7
Samco News Feed Read
Open the best Demat account with Samco
Experience the new-gen fast trading app, get 100% cashback* & start acing the market index with us.