Chemcon Speciality Chemicals Limited IPO (Chemcon IPO) Detail
Add to Calendar

2020-09-21 12:00 AM

2020-09-23 12:00 AM

Asia/Kolkata

Chemcon Speciality Chemicals Limited IPO (Chemcon IPO) Detail

Chemcon Speciality Chemicals Limited

India
---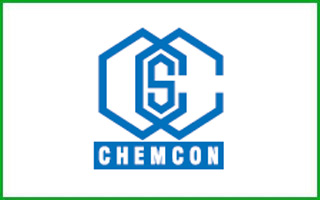 Chemcon Speciality Chemicals is the latest IPO hitting D-street today. Are you confused as an investor if you should subscribe to it or no? Don't fret as this article will give you a complete overview of this company and we at SAMCO Research feel that this IPO is a SUBSCRIBE from a listing gains perspective only.
 
Corporate Profile

Chemcon Specialty Chemicals is a leading specialty chemicals manufacturer in India. Chemcon specializes in the manufacture of Calcium bromide, Sodium bromide, and Zinc Bromide. It caters to oil and gas companies, API (Active Pharmaceutical Ingredient) manufacturers, and also provides contract manufacturing solutions. 

Chemcon is a manufacturer of specialised chemicals, such as Hexamethyldisilazane / Hexamethyldisilane (HMDS) and Chloromethyl Isopropyl Carbonate (CMIC) which are predominantly used in the pharmaceuticals industry. As per the Frost & Sullivan Report, Chemcon is the only manufacturer of HMDS in India and is the third largest manufacturer of HMDS worldwide in terms of production (CY19). It is also the largest manufacturer of CMIC in India and the second largest manufacturer of CMIC worldwide, in terms of production and capacity. In CY18, Chemcon was the eighth largest manufacturer of HMDS and second largest manufacturer of CMIC chemical worldwide.

Objects of the Offer


The net proceeds are proposed to be utilized for augmenting the Company's capital base for business and growth towards setting up of two more plants for manufacturing of Pharma Chemicals (capex of Rs. 41 Crs), which would increase its capacity from 375KL to 626KL (operational by FY22 end) and meeting operating expenditure along with future working capital requirements which are expected to arise out of the growth of business.

Business and Financial Overview

Chemcon is the only manufacturer of HMDS in India and third largest globally. It is also the largest player of CMIC in India and 2nd largest worldwide. Additionally, Chemcon is the only manufacturer of Zinc Bromide and the largest of Calcium Bromide in India. Company's 40% of revenues come from export which has grown at a CAGR of 18% over FY18-20. The product enjoys high entry barriers which lead to client retention and long standing relationships.

It has a track record of operations of over two decades and has a strong balance sheet with stable cash flows. Also, it has delivered consistent growth in its revenue and PAT and has shown robust improvement in its balance sheet position in the last three financial years. 

During FY18-20, Chemcon's revenue/EBITDA/PAT grew at a CAGR of 29%/25%/36%, led by volume and price growth. Its EBITDA margins are strong at 26.80% in FY20 given the leadership position and high complex nature of products. Given continuous capex incurred over the last three years, the return ratios have tapered down, but even then they are healthy with ROE/ROCE at 40%/33% in FY20.

Risks 

Chemcon derived 59% of its revenue in FY20 from its Top 5 and 72% from its Top 10 clients. This makes company vulnerable to loss of any one or more clients which can adversely impact their revenue stream. It has limited product portfolio and the business may be adversely affected if any of the products do not continue to perform as expected or if competing products gain wider market acceptance. 

It would be worthwhile to note that profitability of the company is largely dependent on global prices of its products. Any deterioration in global prices may have a significantly adverse effect on company's operations.    

In addition to the above, the company has contingent liabilities and capital commitments which have not been provided for in its balance sheet.

Valuation

Considering the upper price band of Rs. 340, Chemcon is available at price to earnings ratio of 25.5 times on FY20 earnings, which seems attractive when compared to peers. Considering the attractiveness, we recommend 'SUBSCRIBE' for this IPO for listing gains only.
Issue Detail
Issue Open:

Sep 21, 2020

Issue Close:

Sep 23, 2020

Issue Type:

Book Built Issue IPO

Face Value:

Rs. 10 per equity share

Price Band:

Rs. 338 to Rs. 340 per equity share

Bid Lot:

44 Shares

Minimum Order Quantity:

44 Shares

Listing At:

BSE, NSE

Issue Size:

Rs. 318.00 Cr



Current Bidding Status
Number of Times Subscribed (BSE + NSE)

As on Date & Time
QIB
NII
RII
Employee
Others
Total
Listing Day Trading Information
| - | BSE | NSE |
| --- | --- | --- |
| Issue Price | | |
| Open | | |
| Low | | |
| High | | |
| Last Trade | | |
| Volume | | |
Chemcon Speciality Chemicals Limited Red Herring Prospectus
Chemcon Speciality Chemicals Limited User Rating
Chemcon Speciality Chemicals Limited Life IPO Reviews
Chemcon Speciality Chemicals Limited IPO News & Updates
Frequently Asked Questions
IPO Events Calendar
Sun
Mon
Tues
Wed
Thu
Fri
Sat