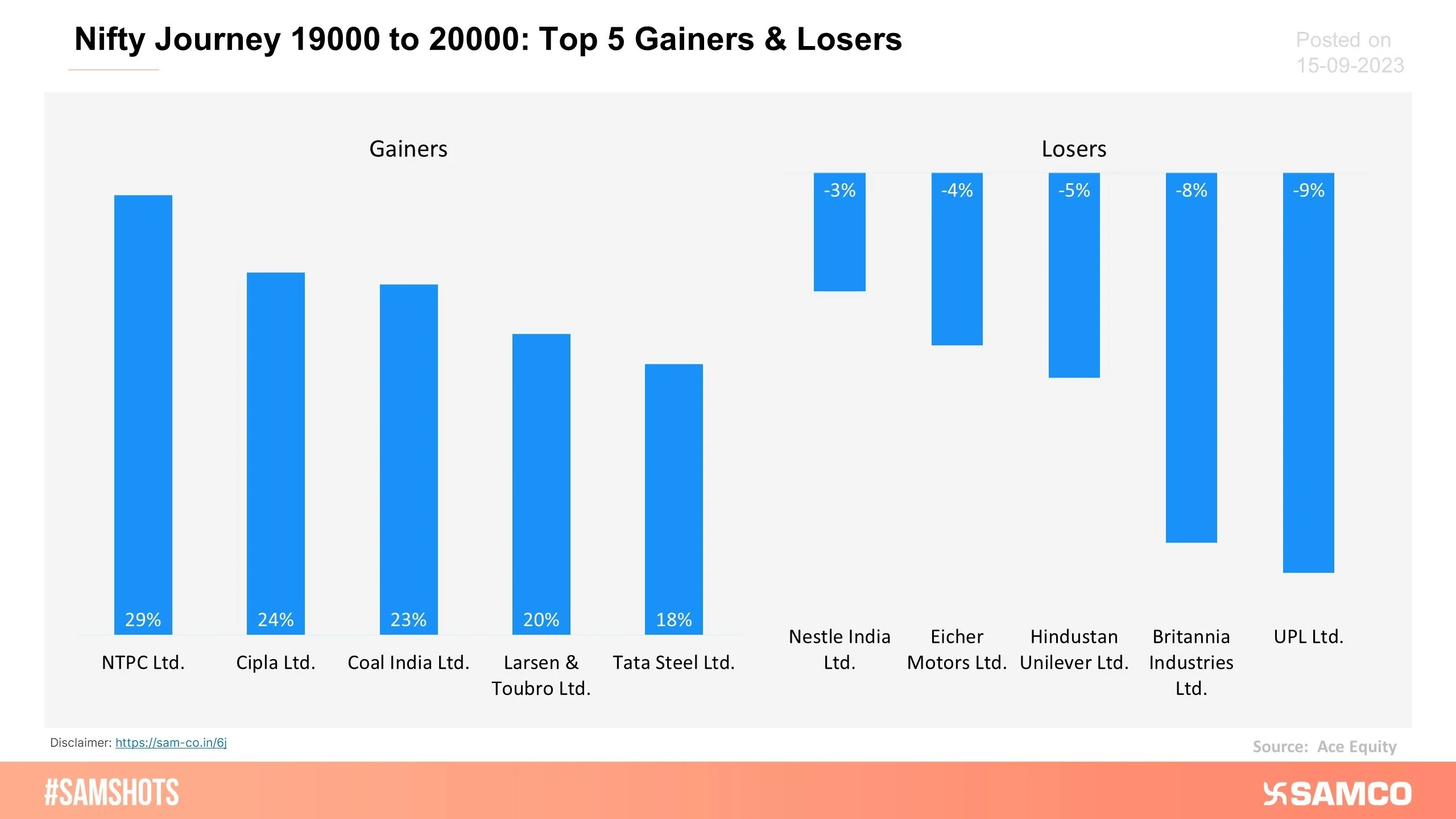 The chart shows the Top 5 Gainers and Losers of Nifty50 between its journey of 19,000 and 20,000
The chart shows the Year-to-Date (YTD) returns delivered by Nifty Metal Stocks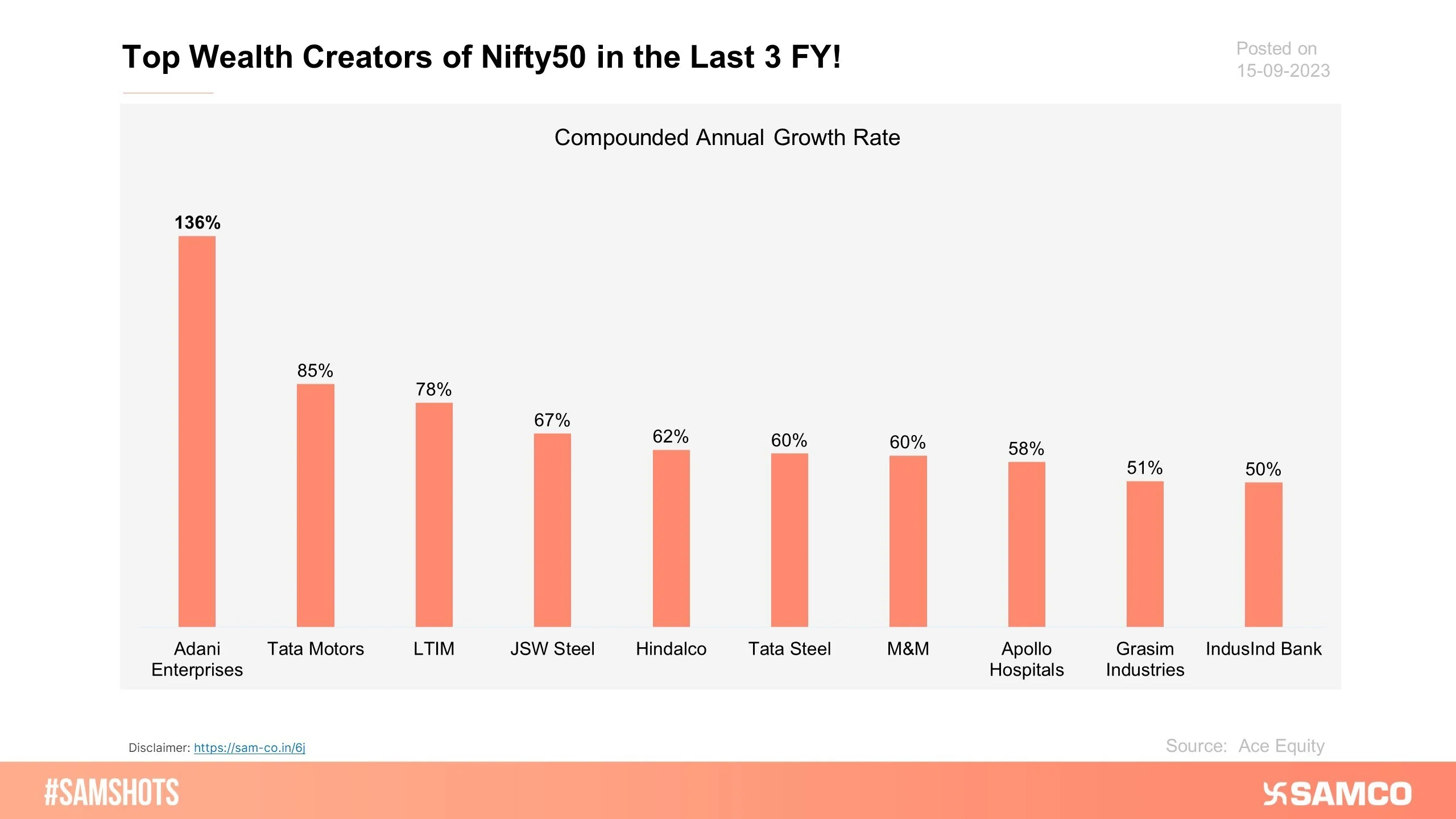 The chart represents the top wealth creators, based on market cap, in the last 3 financial years.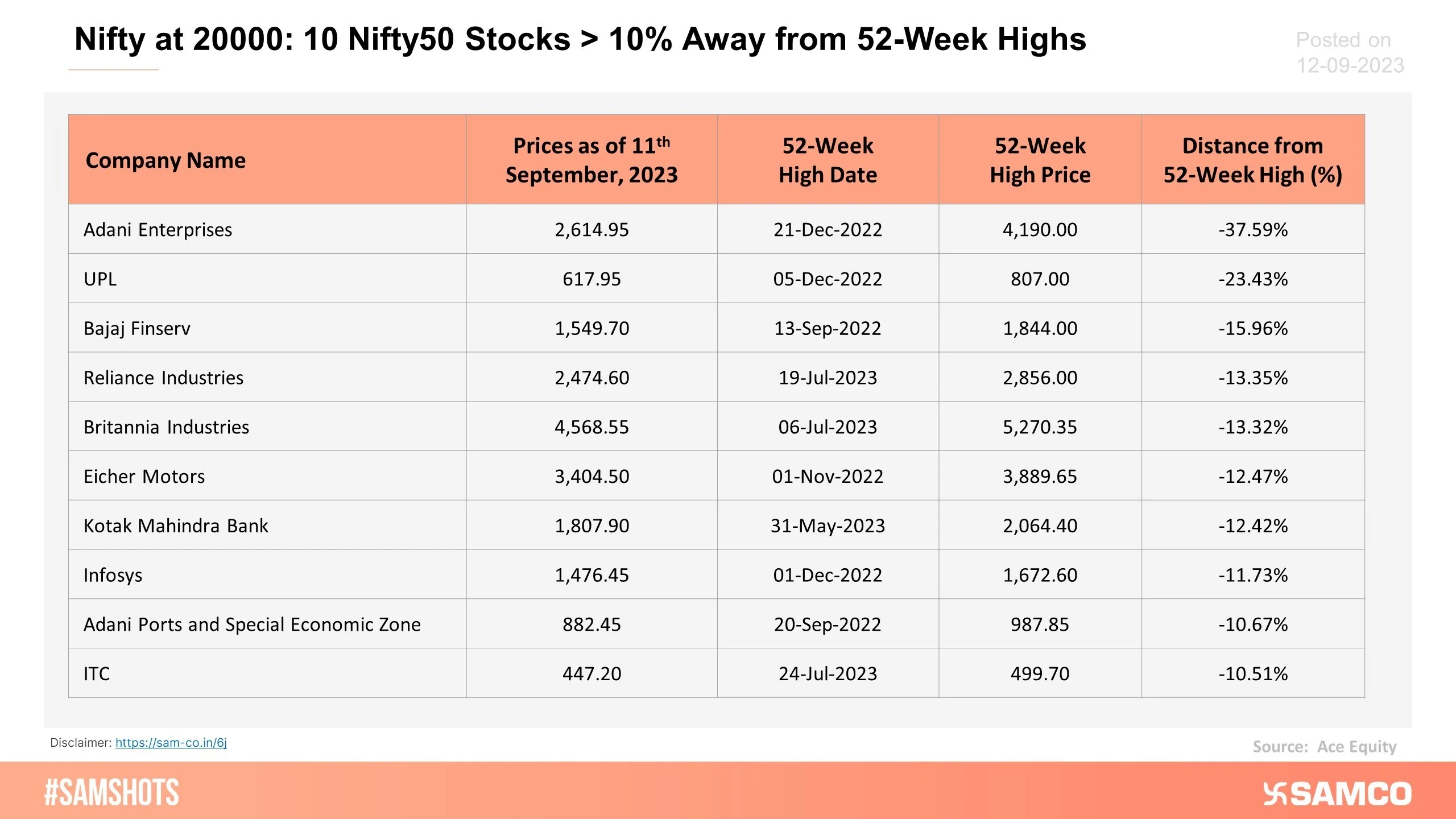 The table below shows a list of 10 Nifty50 stocks that are more than 10% away from their 52-week high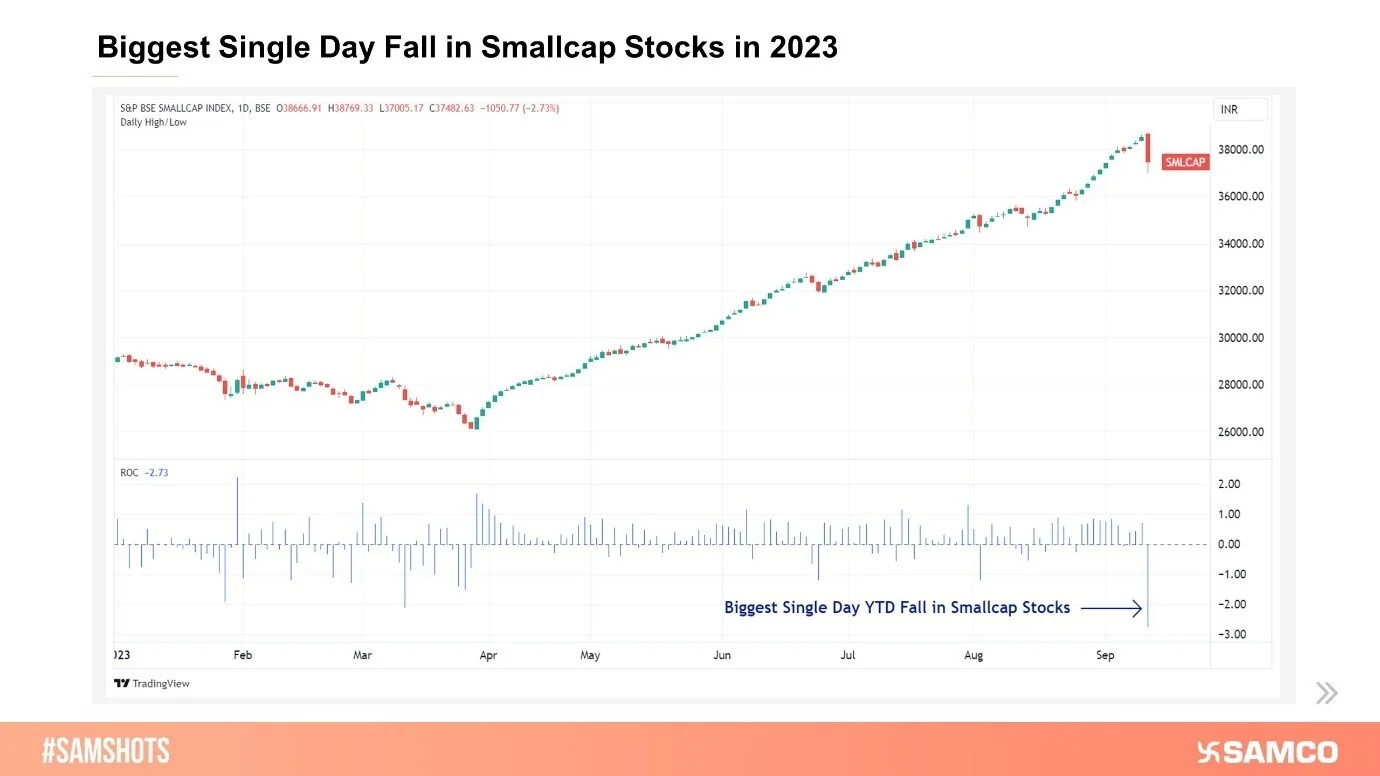 BSE Smallcap index ended lower by 4% on Tuesday. This was the largest single day fall in a year in the index.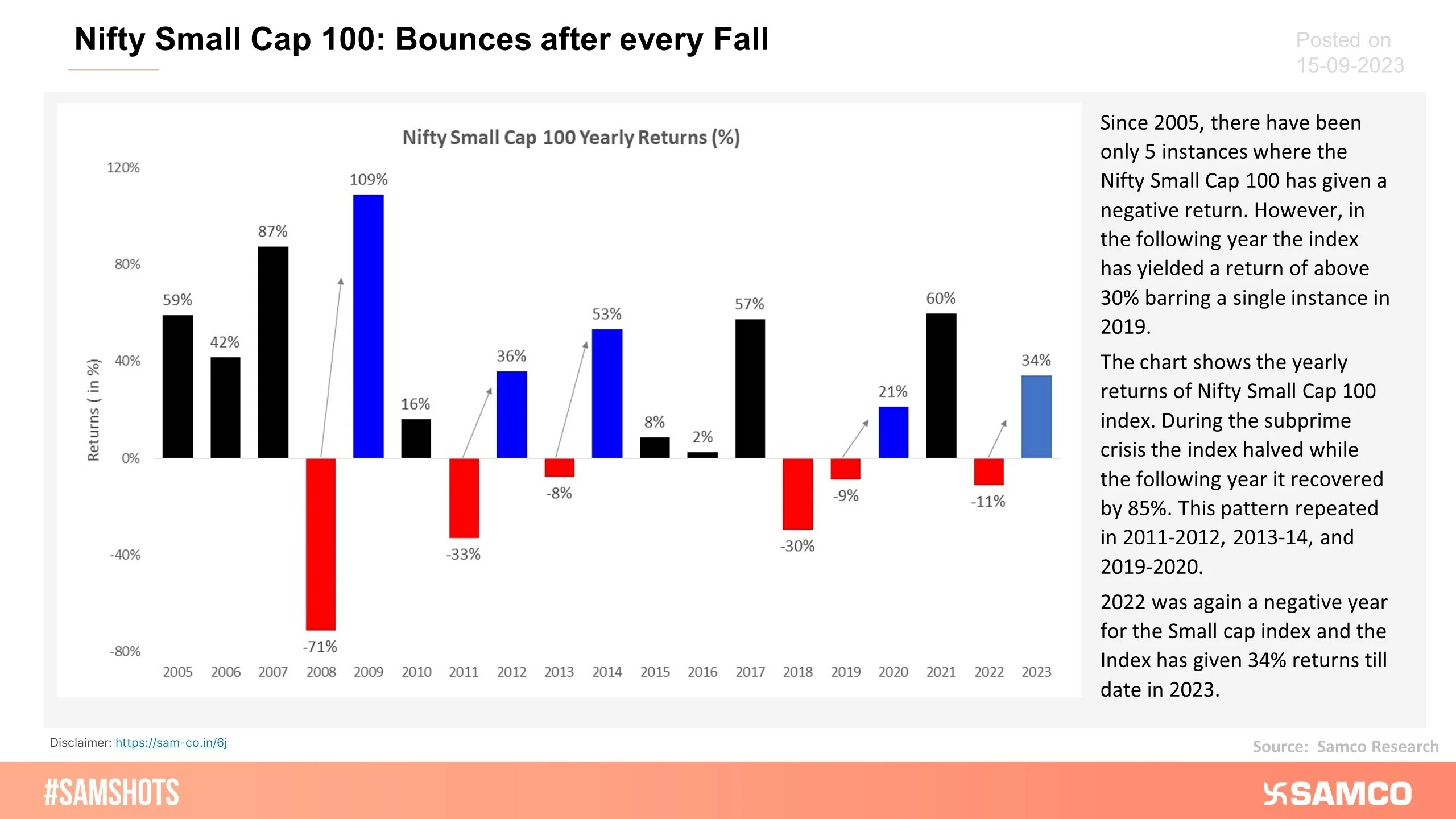 The table below shows how the Nifty Smallcap 100 performs after returning a negative return in a particular year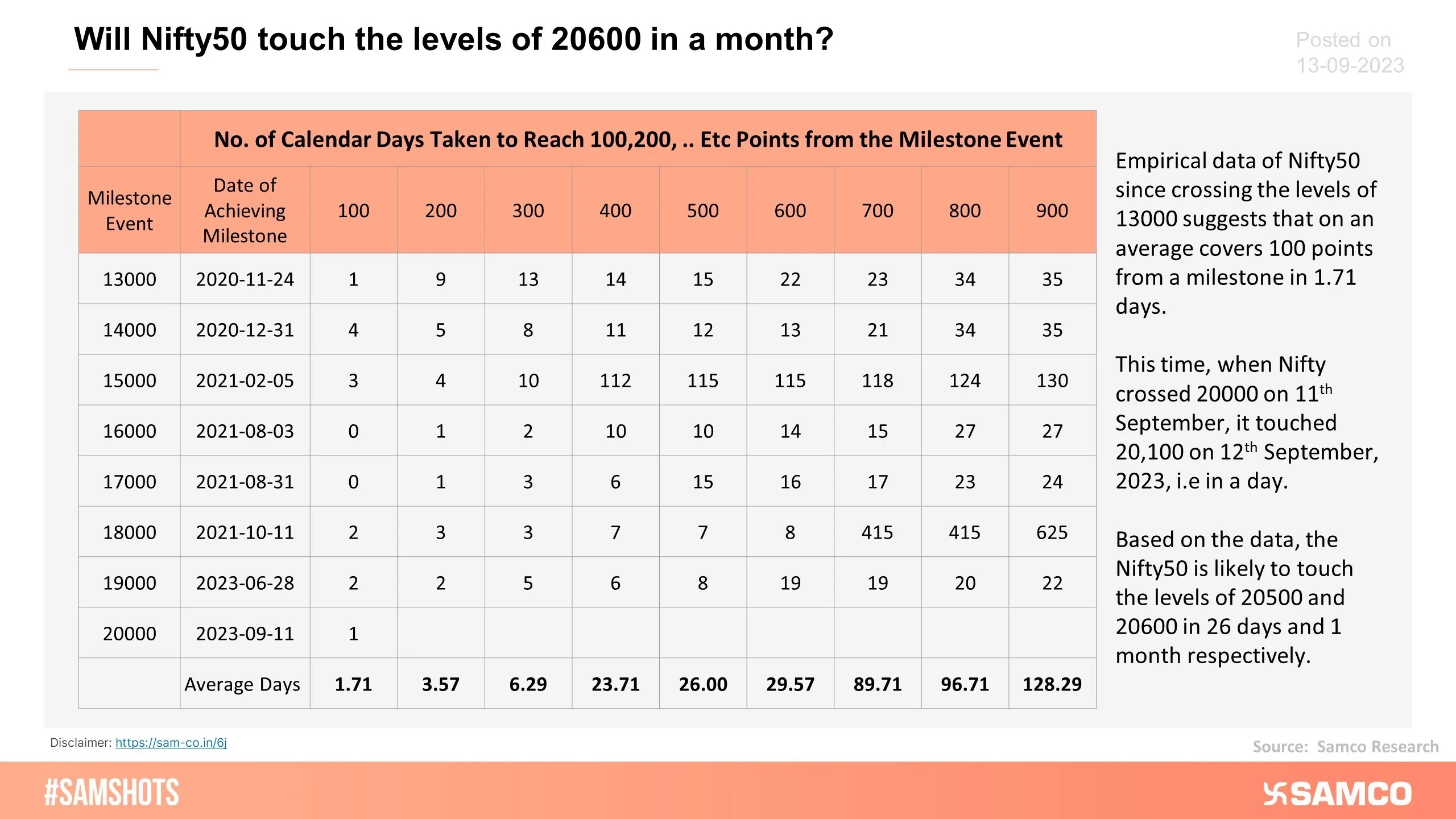 The table below shows the number of calendar days Nifty takes to achieve 100,200,… etc. points from a milestone event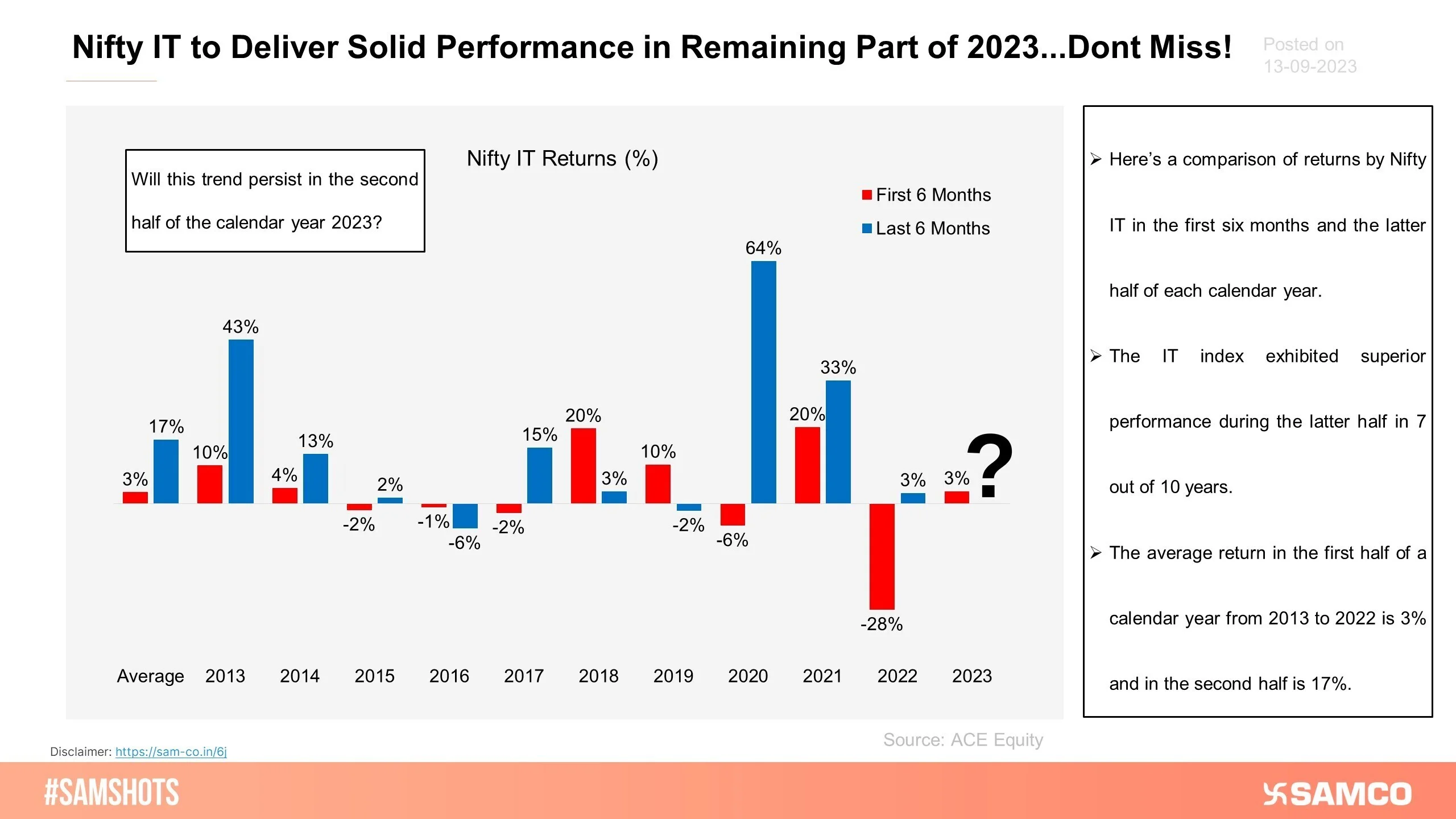 Nifty IT delivers superior performance in the second half of each Calendar Year (C.Y.). The chart below shows the Nifty IT index returns for the first six months and the latter half of each C.Y. from 2013 to 2022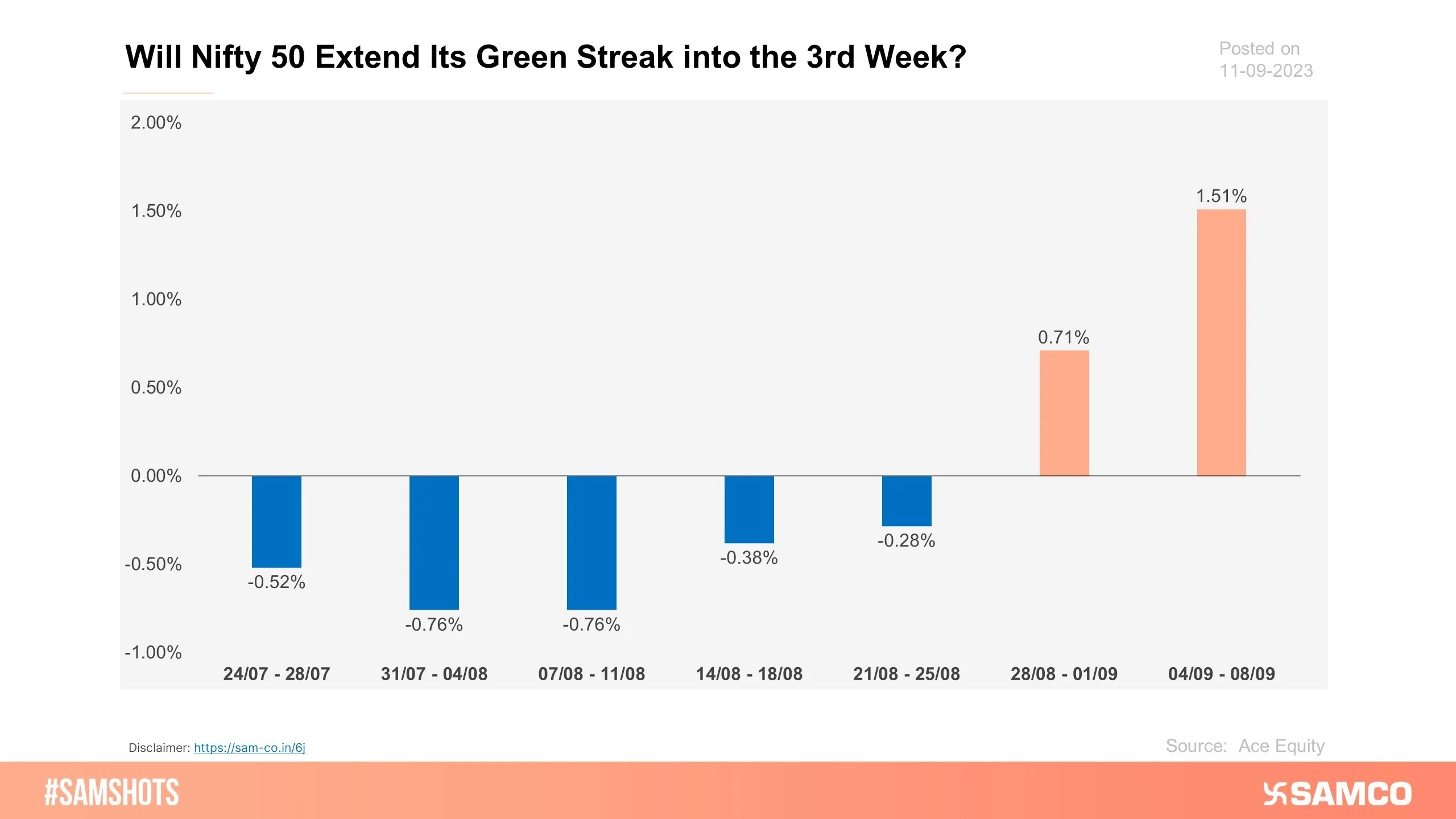 The accompanying chart indicates the weekly returns of Nifty50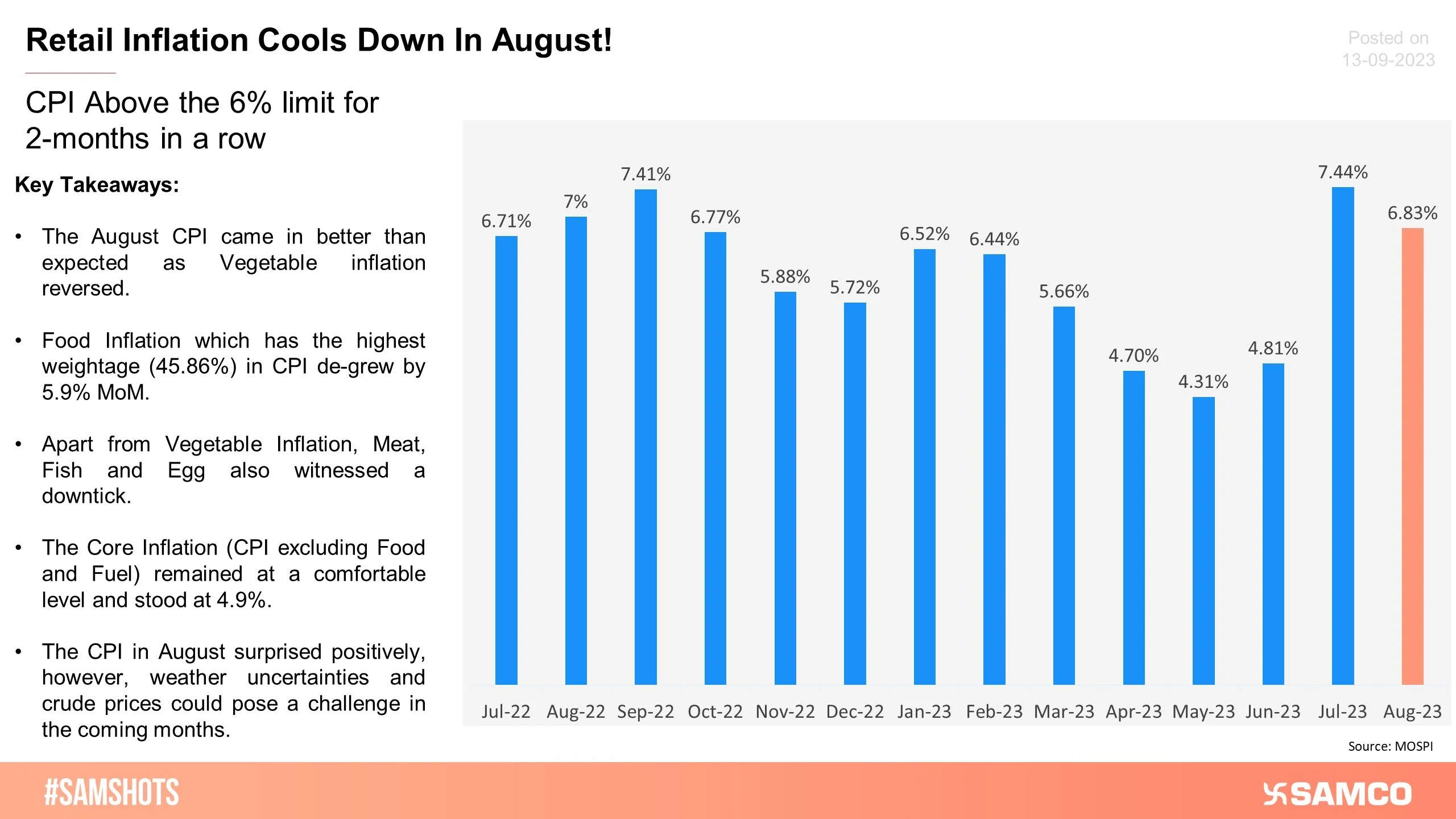 India's Retail Inflation Cools Down In August!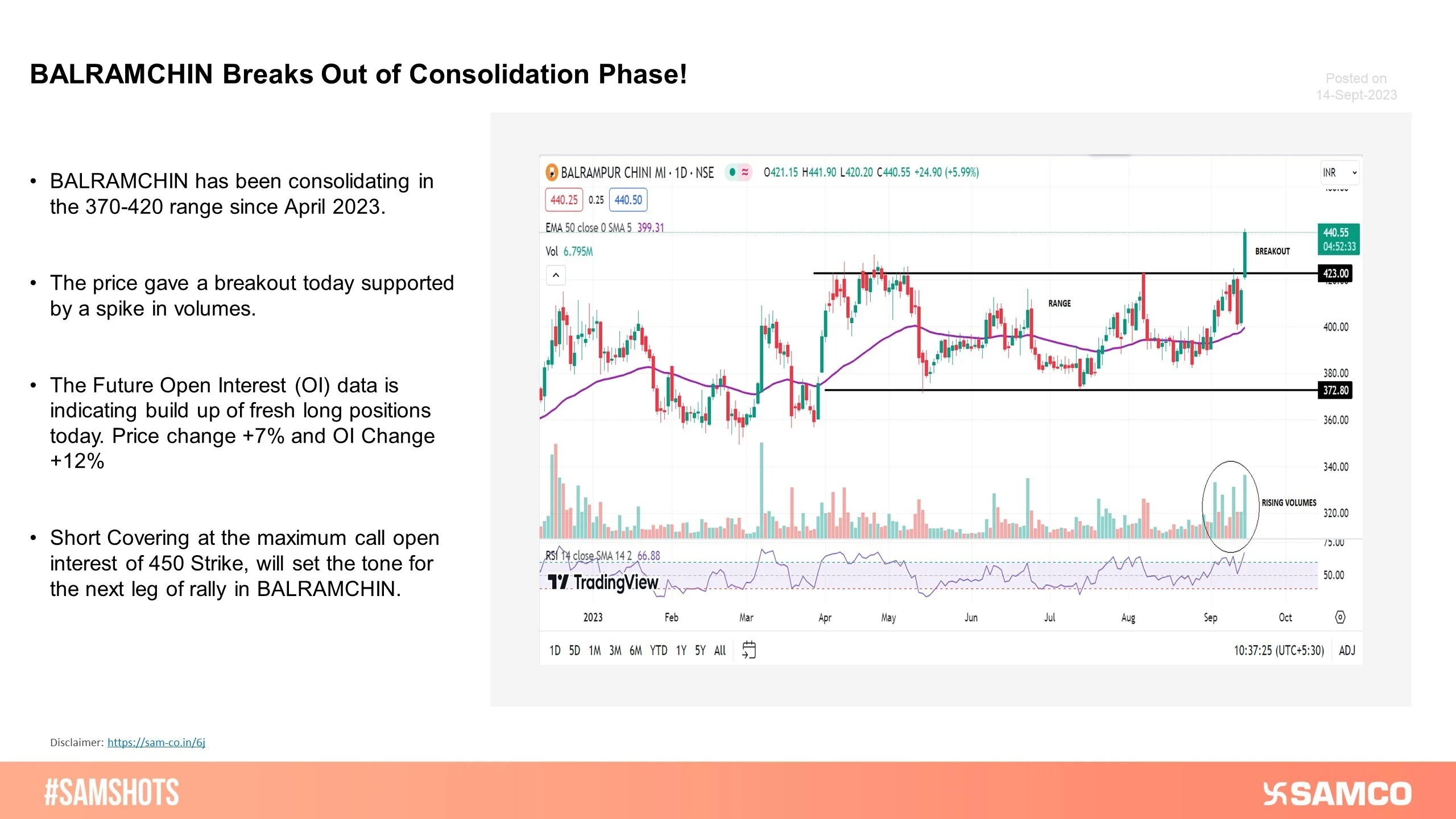 BALRAMCHIN has broken out of its five months consolidation phase with a rise in volumes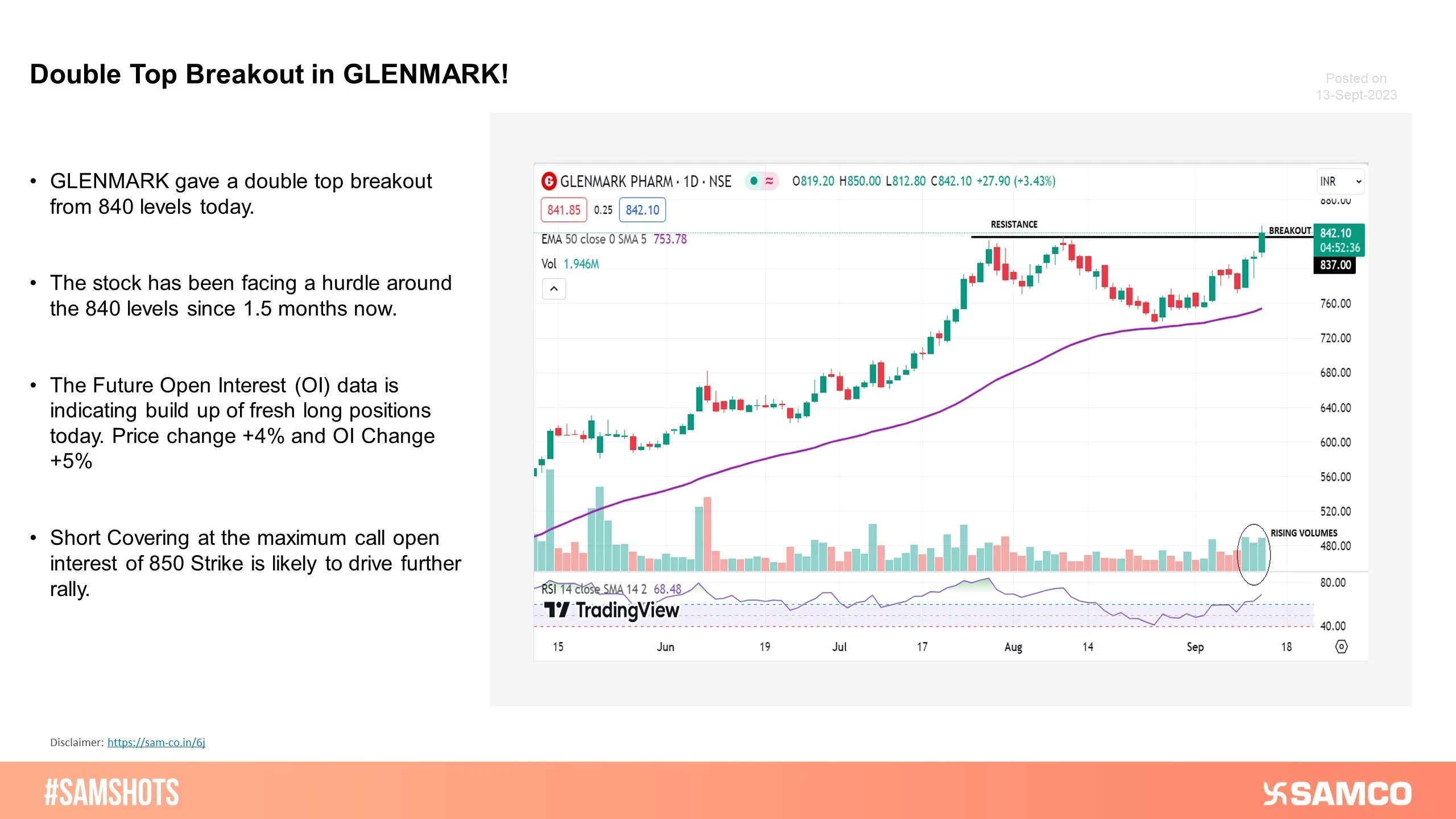 GLENMARK has broken out of its previous resistance with rise in volumes and Long Buildup in Future Open Interest (OI) data