An online trading account is an extremely important financial account where transactions with your hard earned money are carried out. Due to the financial implications involved, is as important an account as a bank account. It is very important that traders follow certain best practices pertaining to their Online Trading account. Let's look at some of the important dos and don'ts of an online share trading account.
Must Do's for your Online Share Trading Account
Maintain latest Mobile and Email Address on your online trading account

This is important because all updates and transaction alerts by Exchanges, SEBI, etc shall be sent to your registered mobile and email address. In case your details are not updated, you might miss out on critical communication.

Make payments by bank transfers and account payee cheques only

Make the payments by account payee cheque in favour of the stock broker. Don't issue cheques in the name of sub-broker/Authorised Person.

Make sure you have completely clarity on brokerage and related charges

Please check the contract notes issued by the broker

A contract note shall be issued to you by your broker every time you make a transaction. A contract note is issued within 24 hours of the end of trade. Please make sure that you are receiving your contract notes in a timely manner and make sure that there are no errors in the same. In case of any errors, immediately escalate them to the stock broker.

Maintain upfront margin for your transactions to avoid penalties on account of shortfall

You must make sure that your online share trading is adequately funded before trading so as to avoid any penalties levied by the stock exchanges on account of margin shortfalls. You can check out the margin requirement for trading on Samco's span margin calculator.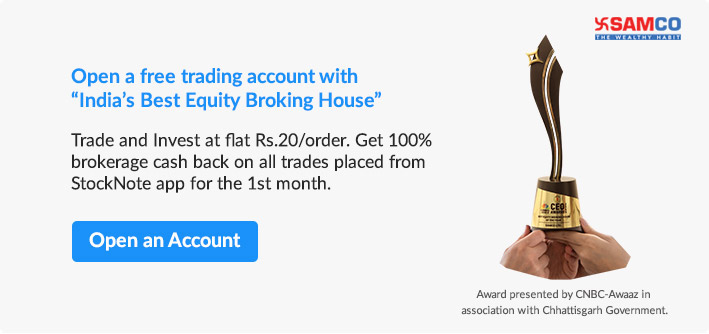 Dont's for your Online Share Trading Account
In case you have lost your password or suspect that someone has it, immediately contact your broker to change the password.

Don't give access to your trading account to an unregistered entity for informal portfolio management

You may be approached by several promotional "experts" who will try to offer and promise you high returns and may ask for your account access make transactions to generate these returns. Do not get lured away by such high returns and share your account access to a third party.

Don't deposit cash into your online share trading account

o Depositing cash to your online share trading account
| Do's | Dont's |
| --- | --- |
| Make sure your email and mobile number are up to date | Don't allow anyone to access your online share trading account in lure of high profits or assured returns. |
| Make sure your bank details are up to date in your online trading account. Make transfers to your trading account only by these registered bank accounts. | Don't share your account credentials and passwords with anyone |
| Check all your contract notes daily | Don't deposit cash to your online trading account |