SEBI vide its circular dated 25/02/2020 has made it compulsory for the Clients to authenticate its pledge and unpledge transactions through the Depository. CDSL is the associated Depository in case of SAMCO Securities. Thus, henceforth all pledge and unpledge transactions under StockPlus Category will require an additional OTP verification process through the Depository – CDSL. Limits against your shares would be provided only if the below process is completed.
The new process to pledge your shares with SAMCO under the StockPlus category is as follows:
1. Placing Pledge request through your Back Office Portal – SAMCO Star. From the Holdings tab, you need to click on the button "Pledge" against the shares.

2. Next, the system will display a pop-up window where you need to enter the quantity required to be pledged and click on Pledge.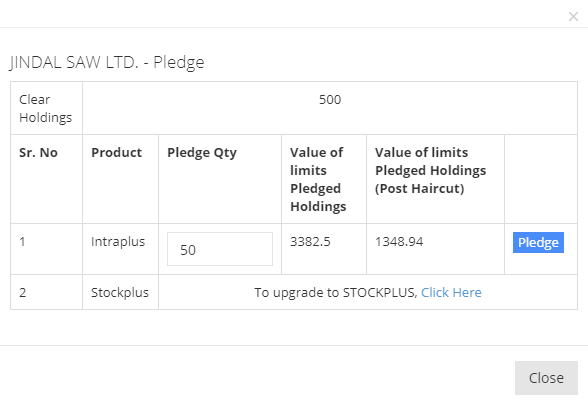 3. Now, you will be able to see that your pledge request is pending.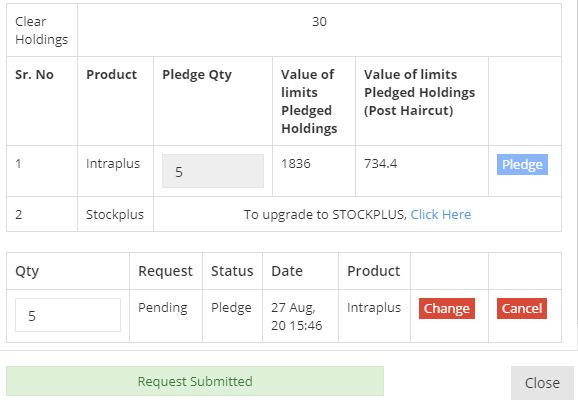 4. Post this you need to approve the transaction on the CDSL WebPage. Currently, the window for approving the transaction is from 4 pm till 8 pm. Thus, if you have submitted the request before 4 pm today, you can validate today itself. Any request received post 4 pm can only be validated on the next day. You will also receive an SMS and Email along with the Webpage link from CDSL.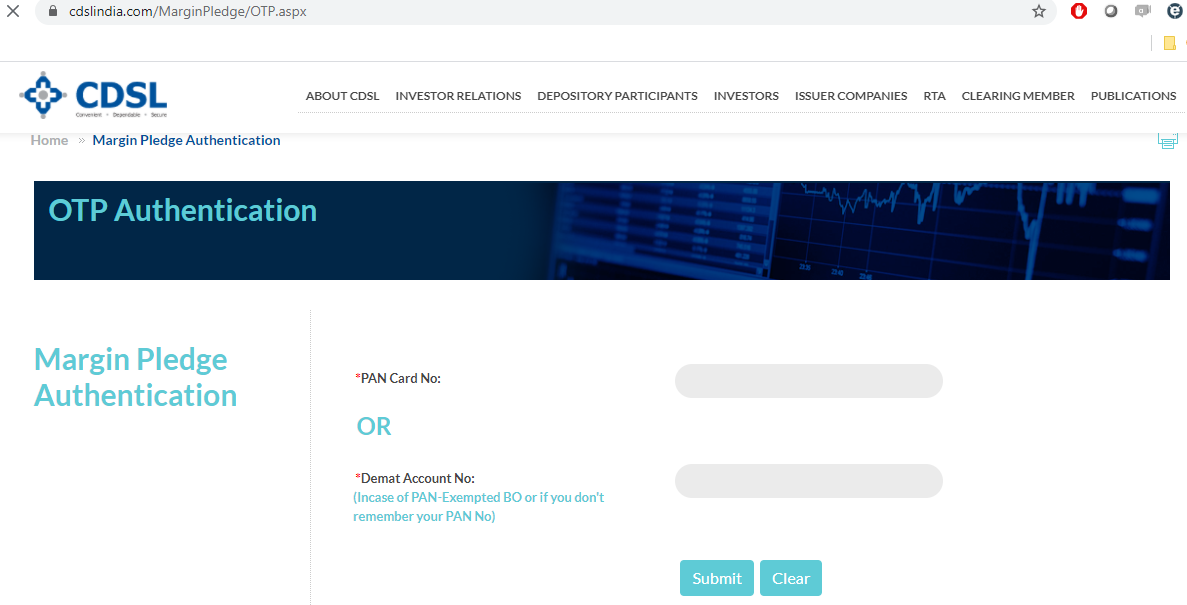 5. On the CDSL Page, enter your PAN or 16 digit Demat Account No (First 8 digits are 12054200) and click on Submit. Post this, you will be able to see the records for which pledge request was initiated by you on SAMCO Star. Click on "Generate OTP".

6. You will receive the OTP via SMS / Email on your registered mobile number and email id.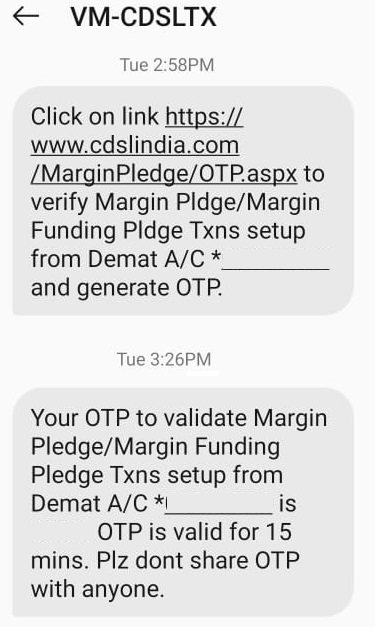 7. Enter the 4 digit OTP received from CDSL and click on Submit.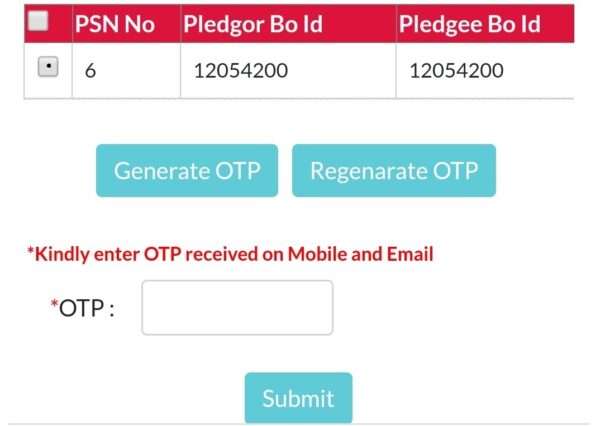 8. After clicking on submit, On the confirmation box, click on "OK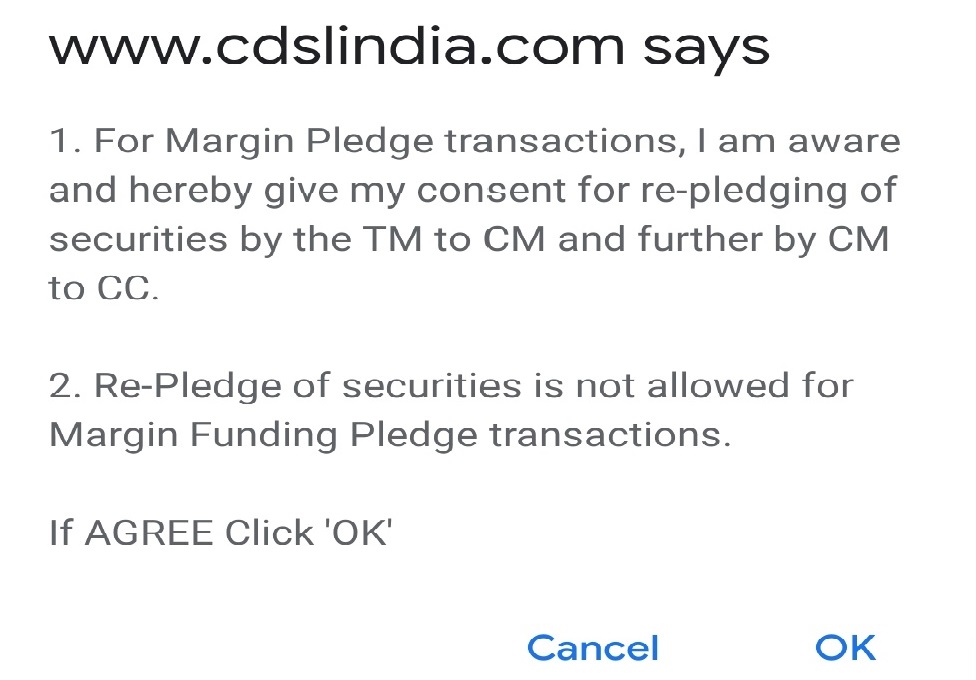 9. This will complete your pledging process and the success would be displayed as below.