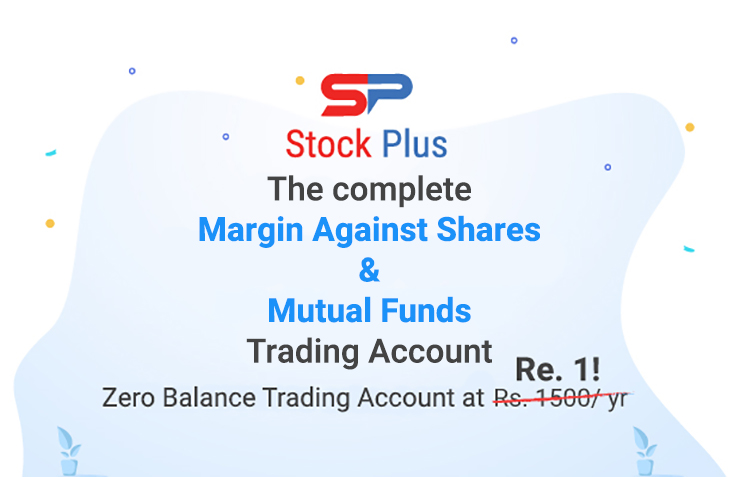 With the implementation of the peak margin regulations from SEBI, effective from March 1, 2021, margins required for trades will further go up, and subsequently, the leverage for trading will reduce. As a result, customers will need to bring in a lot more capital to trade.
To reduce the burden on customers, we are now dropping the pricing of our StockPlus leverage product so that customers can make more efficient utilization of their stocks and mutual funds to avail margins and trade seamlessly.
We're glad to announce that from Feb 25, 2021, the StockPlus product will be effectively free for all customers! You only need to pay a lifetime subscription fee of Re. 1 and get it activated.
What is StockPlus?
 
Samco's StockPlus leverage product enables you to get margins against shareholdings and mutual fund holdings to take intraday and positional trades. You can initiate trades even if the cash available in your trading account is ZERO! There's no requirement to maintain any cash/collateral ratios. Know more about StockPlus → 
Now intraday and positional traders can efficiently trade with margins against their securities in the markets. How to subscribe to StockPlus product → 
Besides this, we are increasing the universe of stocks for margin against shares to more than 1200+ from earlier 800+. Almost 400 stocks are being added to the StockPlus universe along with mutual funds holdings.
Further, we have already reduced haircut requirements by about 6% from earlier. The average haircut earlier was about 59% and now is about 53%.
Visit star.samco.in to subscribe to StockPlus
Calculate the margins available for your trading account against your shareholdings →
For assistance, please feel free to get in touch with us on our support number 022-2222-7777 or raise a ticket.
Was this article helpful?
Share