Prospects in SmartCom:
Reaching out clients at scale is a huge challenge for most IFAs(SmartCom). Even though the IFA manages to get email IDs and mobile numbers data it becomes are tedious task to get in touch with each and every prospect specially when the list is in hundreds and thousands. Also, if someone shows interest it becomes difficult to keep track of follow ups with such long list.
With RankMF partners you can easily upload the list of prospects and with SmartCom regularly engage with them to make them your clients. Below steps by step guide to help you upload list of prospects in SmartCom.
Step 1: Visit partners.rankmf.com/login
Step 2 : Login in with your credentials
Step 3: Click on 'Your Prospects' from dashboard menu and then click on Potential leads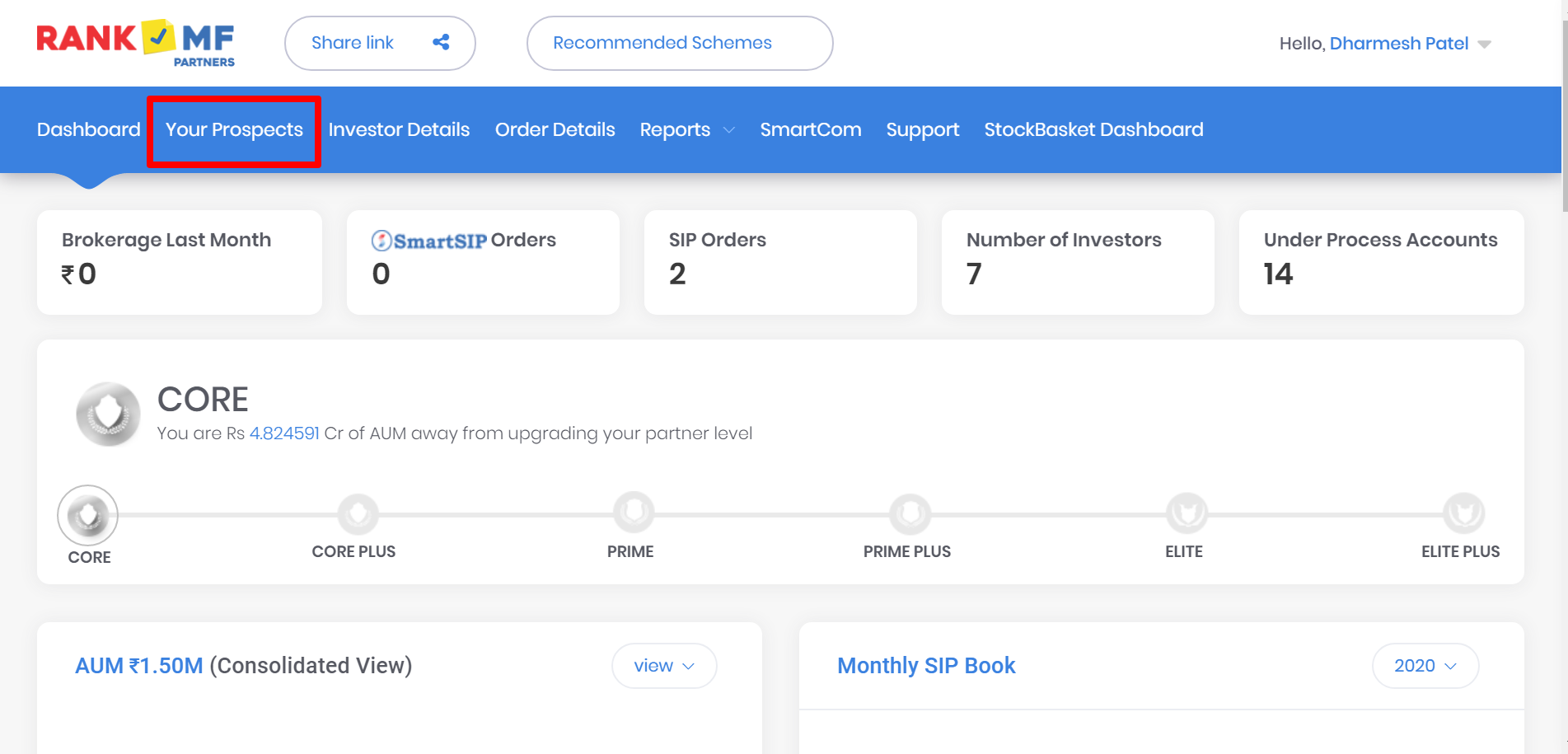 Step 4: Click on 'Select File to Upload' and you can upload upto 500 contacts in one time using CSV format.
Please Note: You need to upload the file in CSV format only. You can download the format if required.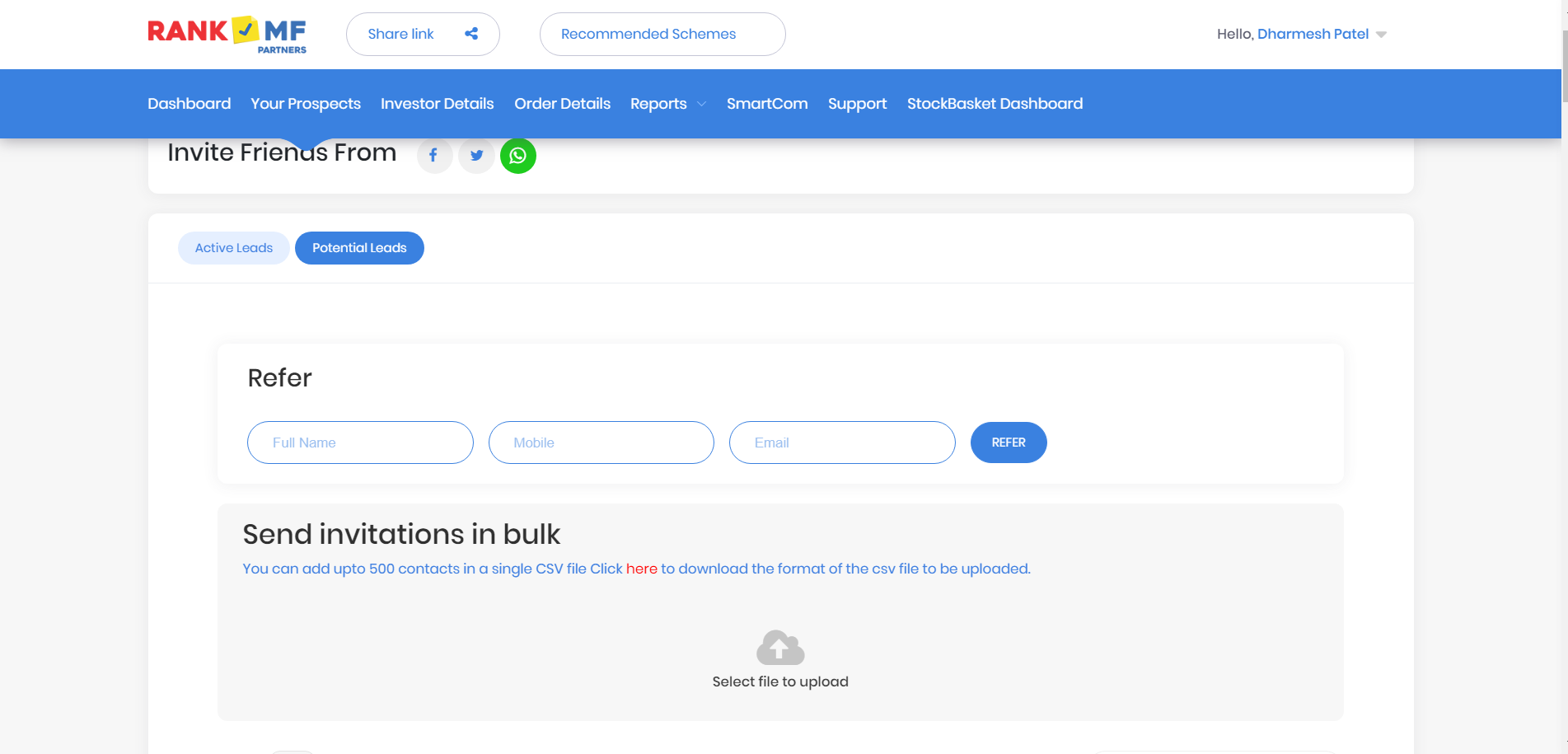 You are now good to go; you can start sending emails and SMS at bulk to the prospects you have added depending on their email IDs or SMS.
By directly putting the contact details in the refer section an auto generated email will be sent to them for registering with you on your website. These are generally used when you get few contacts from a friend or an event and you want to immediately send them your information.
Now that prospects are added in the next article, we will cover how to send email, SMS and download banners for using on social media and WhatsApp. If you would like to Set up Your Website via SmartCom you can also setup easily.
Was this article helpful?
Share