Generally, IFAs have a strong offline presence but to fight the storm of direct mutual fund platforms and grow their business they need an ecosystem to build & maintain a strong online brand for themselves.
Thus, presenting you with SmartCom – The Intelligent Marketing Assistant, this will not only help you create your brand online with a customized logo and contact details. But will also help you increase your reach by being able to send communication to a large number of future prospects in less time. Just quickly set up your profile and start communicating with your prospects to make them your clients.
Below is the step by step guide on how you can start your digital journey with SmartCom in few simple steps:
So, let's start with How to Set up your profile
Step 1: Visit partners.rankmf.com/login
Step 2: Login in with your credentials
Step 3: Once logged in you will see your dashboard, click on SmartCom from the menu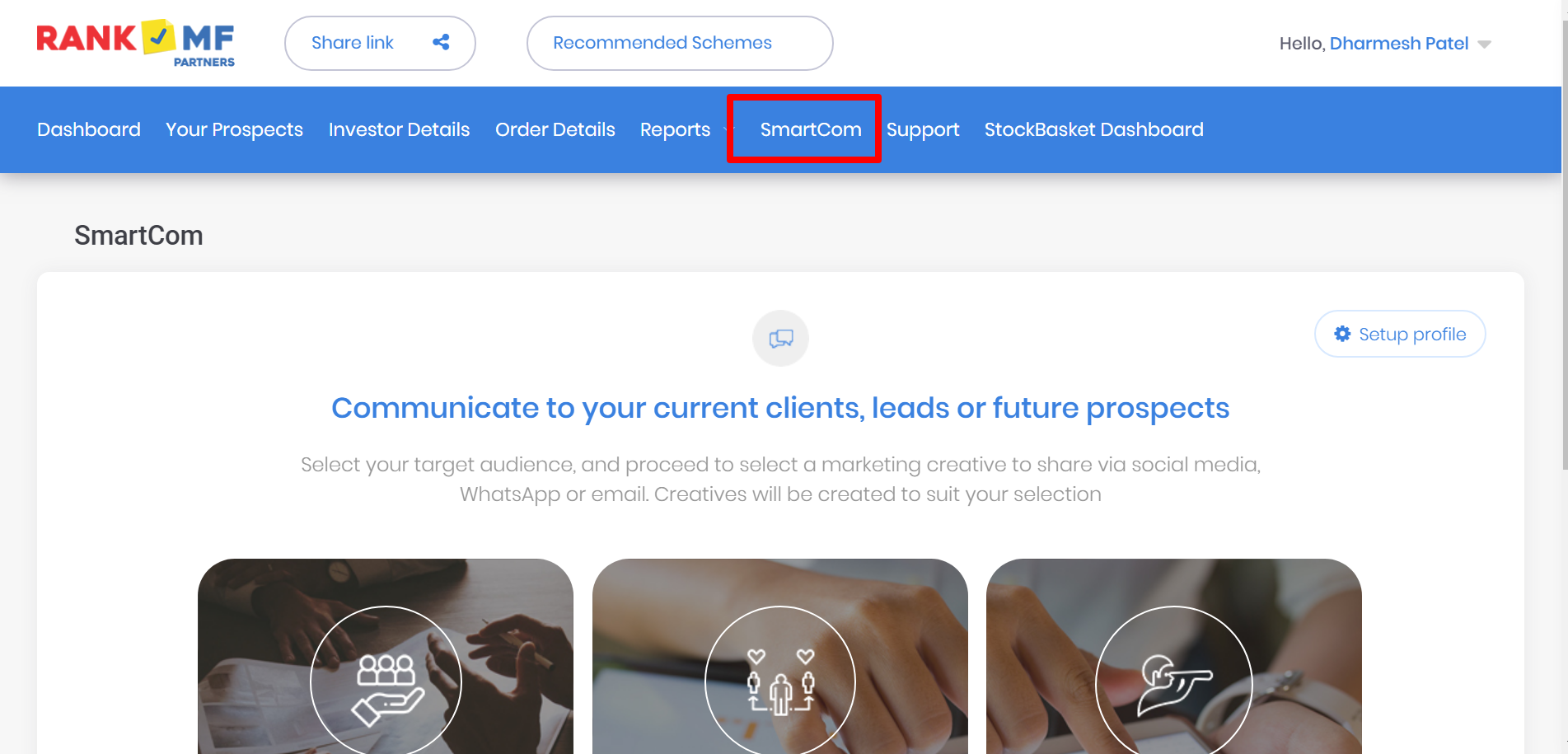 Step 4: Now, click on 'Set up profile' on left side of the panel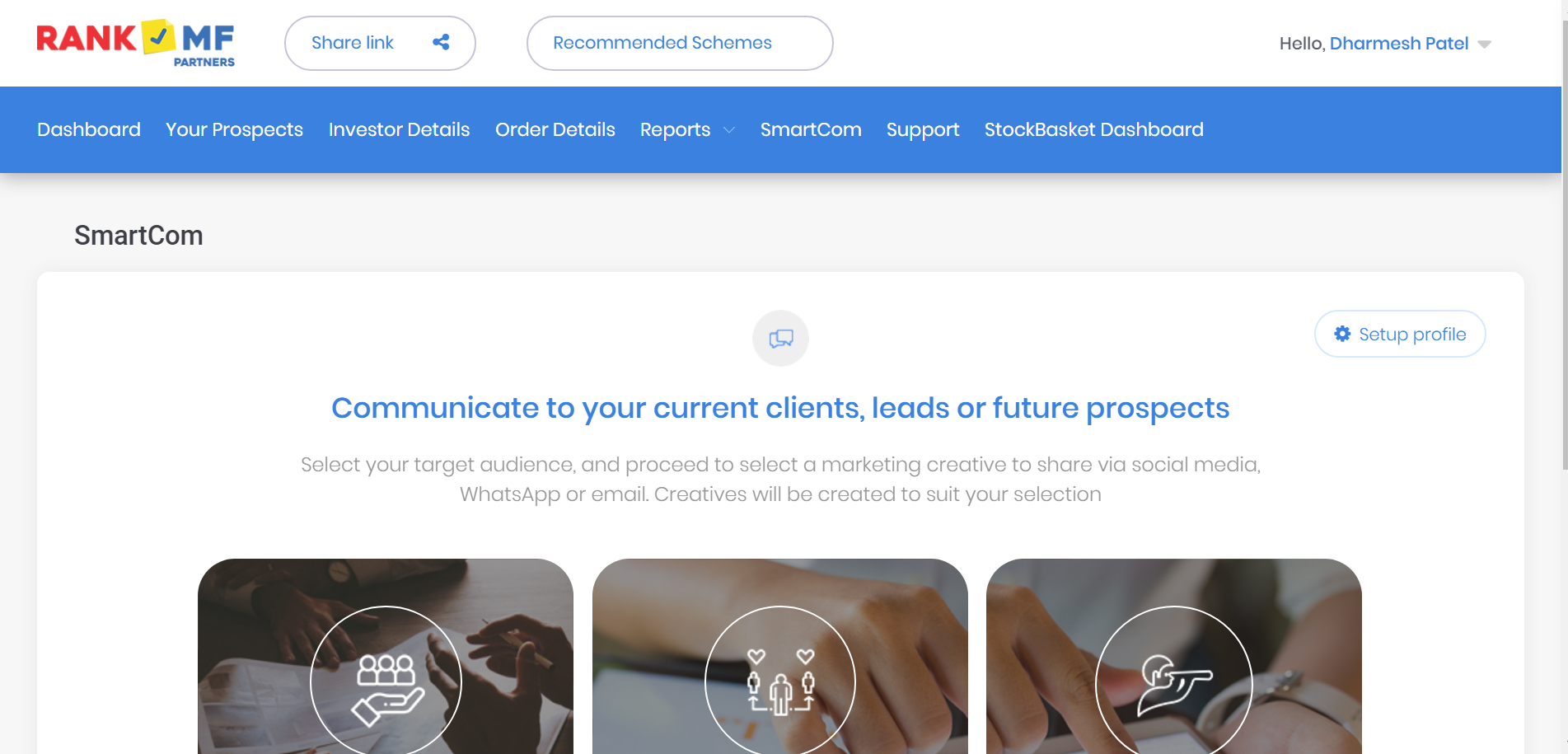 Step 5: Set up your contact details and logo you want to use in creatives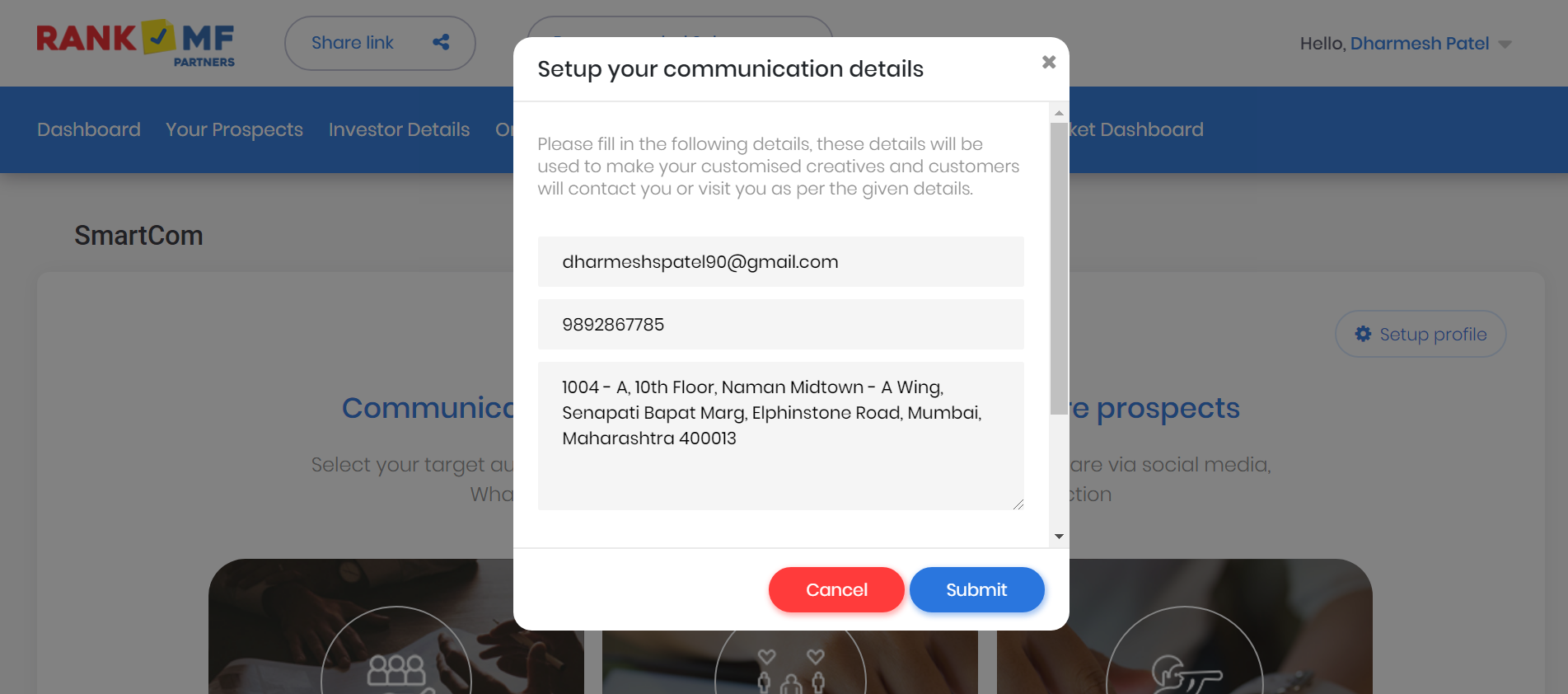 Step 6: You can either choose a visual logo or a logo with your name or company name.
Click on Submit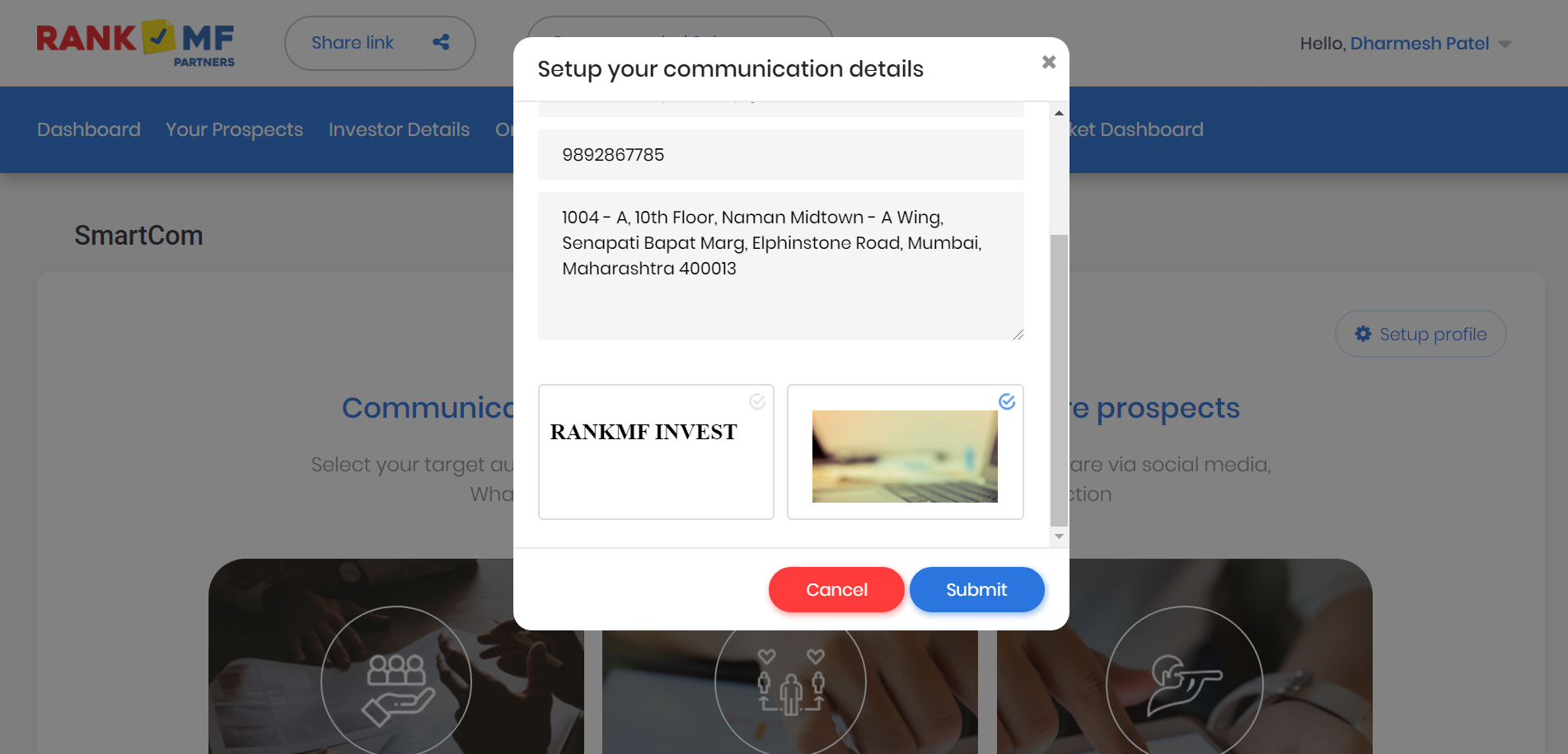 Your profile is set up and ready to go! Now in communication all emails, SMS & Banners your logo and contact details will be automatically updated every time you send email, SMS or download a banner for use.
Read the next article to know how to set up your customized website.
Was this article helpful?
Share