Campus Activewear
Add to Calendar

2022-04-26 12:00 AM

2022-04-28 12:00 AM

Asia/Kolkata

Campus Activewear

Campus Activewear

India
---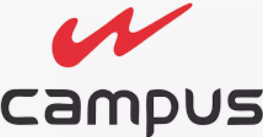 Issue Details
Dates: April 26, 2022, to April 28, 2022
Price Band: Rs. 278 to Rs. 292 per share
Minimum Lot: 51 shares
Minimum Application Amount: Rs. 14,178 to Rs. 14,892
Total Issue Size: Up to Rs. 1400 crores (Offer for Sale Rs. 1400 crores)
Objects of the offer
The objects of the offer are to achieve the benefits of listing the equity shares on the stock exchanges, enhance the company's brand name and provide liquidity to the existing shareholders.

Pre & Post Shareholding
Corporate Profile & Business overview
On September 24, 2008, Campus Activewear Limited was formed. In terms of value and volume, the company is India's leading sports and athleisure footwear brand in Fiscal 2021. The company provides a diverse range of designs, colour palettes, pricing ranges, and a compelling product value proposition.
Campus has been the fastest rising scaled sports and athleisure footwear brand in India from Fiscal 2019 to 2021 (scaled brands are those with more than 2 billion in revenue). The company had a 15% market share in India's branded sports and athleisure footwear business by value in Fiscal 2020, and this climbed to over 17% in Fiscal 2021. Campus is one of the few well-established Indian companies in an industry dominated by multinational names.
As of Fiscal 2021, Campus accounts for more than 85% of the entire addressable market for sports and athleisure footwear in India. The company has a large pan-India presence, which helped them sell 1.30 crore and 1.37 crore pairs in the fiscal years 2021 and 9MFY22, respectively.
As of December 31, 2021, their product catalog included 1,433 active styles for men, 241 active styles for women, and 485 active styles for youngsters and children. The firm owned and operated 5 production facilities in India, with an installed annual capacity for assembly of 28.80 million pairs. The company has planned to ramp up its capacity for assembly of up to 35.50 million pairs on an annual basis.
Financials
| | | | | |
| --- | --- | --- | --- | --- |
| Particular (Rs. Crs) | 9MFY22 | FY21 | FY20 | FY19 |
| Revenue from Ops | 841.84 | 711.28 | 732.04 | 594.87 |
| EBITDA | 165.22 | 119.81 | 138.33 | 101.86 |
| EBITDA Margin (%) | 19.63% | 16.84% | 18.90% | 17.12% |
| Profit After Tax | 84.80 | 26.86 | 62.37 | 38.60 |
| PAT Margin (%) | 10.07% | 3.78% | 8.52% | 6.49% |
| RoE (%) | 23.72% | 8.99% | 25.64% | 21.32% |
| Cash Flow from Ops | (0.3) | 124.3 | 99.5 | 54.4 |
The company had witnessed a decline in revenue from operations in FY21 owing to setback suffered from Covid-19 but bounced back in 9MFY22. EBITDA Margin has remained stable in the range of 16-20%, despite the headwinds faced due to the pandemic. PAT margin has fluctuated between 3-10%, largely on account of the pandemic, however albeit the affected year, it is on an increasing trend. ROE was excellent throughout the years in the ranger of 21-26% except FY21. Cash Flow from Operations remained negative for 9MFY22 which is a bit of a concern inspite of record high revenue from operations. Debt – equity ratio trend has improved from 0.87x in Fiscal 2019 to 0.43x in 9MFY22.
Strengths
High growth niche business: As Sports and athleisure footwear is underpenetrated, as indicated by the low footwear penetration per capita in developed nations and is predicted to be the fastest-growing market, with a CAGR of 25% between Fiscals 2021 and 2025, Campus Footwear will be the biggest beneficiary as it is solely in this segment.
Price: Campus offers footwear in three price ranges: entry-level (MRP under Rs 1,049), semi-premium (MRP between Rs 1,050 and Rs 1,499), and premium (MRP beyond Rs 1,500). Premium product revenue contribution to total sales has also risen over time, from 31.30% in Fiscal 2019 to 40.59% in the nine months ending December 31, 2021. Their ASP per pair at this time was 481, 509, 546, 533, and 615, respectively.
Geographical & Demographical Presence: Campus has a presence all throughout India, with a very strong presence in tier 2 and tier 3 cities. They've extended and raised their income contribution from metro and tier 1 cities to their sale of goods over the years, from 16.66% in Fiscal 2019 to 26.89% in the nine months ending December 31, 2021. For men, women, youth, and children, Campus provides a broad choice of design, colour, size, and practicality options. Customer Segment revenue includes 69% from men, 9% from women & 22% from kids.
Omnichannel presence: To give consumers with a seamless experience, the company's 'omni-channel experience' combines several retail channels, including physical stores and internet platforms. With 425+ distributors in 664 cities and 19,200 retail touchpoints, the firm is a force to be reckoned with. Since FY19, the firm has sold over 7 million pairs through Flipkart, Myntra, and Nykaa's online platforms. As of December 31, 2021, the split of items sold through online and offline sales was 32.37% and 67.63%, respectively, compared to 2.87% and 97.13% in Fiscal 2019. This increase in online sales demonstrates the company's commitment to digital innovation.
Focus on technology: Campus has deployed enterprise resource planning (ERP), distribution management system (DMS), field force management, point-of-sale (PoS), e-commerce order management (OMS), and a retailers' engagement application, among other digitization projects. These technologies will allow them to acquire data and offer important inputs into the production and sales processes. The company will use the data generated by these systems to analyse consumer trends, inventory, and sales positions, as well as plan their marketing and sales activities.
Risks
Volatile Fluctuations in Financial Metrics: In the past, sales, and financial indicators such as PAT margin, EBITDA margin, and gross margin have seen significant fluctuations. Also, Cash Flow from Operations has been negative in 9MFY22. Also, Further Covid waves can dent the operating margins & profitability in the future as seen in FY21.
Heavy reliance on trade distribution and D2C channels: For the majority of its sales, Campus relies on trade distribution and direct-to-consumer channels; any delays to these channels' operations impair its capacity to extend and grow this channel
High Competition: In India, the sports and athleisure footwear business are fiercely competitive. The company primarily competes against multinational sportswear brands, local branded manufacturers, and unorganized sector producers. To compete effectively, company must: I maintain their brands' image and reputation for innovation and high quality; (ii) be flexible and innovative in responding to rapidly changing market demands based on brand image, style, performance, and quality; and (iii) provide consumers with a wide range of high-quality products at competitive prices.
Seasonality in Revenue: Company's average selling price ("ASP") fluctuates moderately throughout the year. Revenues in the third and fourth quarters have historically outperformed those in the first and second quarters. The mix of products sold fluctuates greatly from season to season due to, among other things, seasonal fluctuations. During the warm and rainy seasons, clients tend to buy more open-toed shoes than closed-toed shoes. Sandals and slippers are examples of open footwear. Shoes and boots fall under the category of closed footwear.
Valuations & Conclusion
| | | | |
| --- | --- | --- | --- |
| Company | RONW | NAV/Share | EPS |
| Campus Activewear Limited | 8.60% | 10.29 | 3.76 |
| Bata India | -5.08% | 136.79 | -6.95 |
| Relaxo Footwear | 18.54% | 63.29 | 11.74 |
While Bata and Relaxo are focussed into multiple segments, Campus Activewear solely focuses on the fast-growing sports & athleisure that is expected to grow at a 25% CAGR till FY25. Given the company's strong brand image and recall, omnichannel presence and broad range of products, it has a strong runway for growth in this underpenetrated segment. Even though the company's operations were severely impacted by Covid, the company managed to maintain healthy return ratios and EBITDA margins, which reflects the company's operation efficiency.
Now talking about the risks, the company can face raw material cost pressure as prices of its key raw material that is Polyvinyl Chloride (PVC) and Ethylene Vinyl Acetate (EVA) has risen dramatically in past 12 months. Further, even though the company maintains leadership position in India, it faces significant competition from international brands. Lastly, in terms of valuation, the post-issue P/E is 77.66x based on Annualized Earnings of FY22 which indicates that the valuations are quite steep. Considering these factors and that the overall market sentiment is quite volatile at this time, only investors with healthy risk appetite can 'Subscribe for Long Term'.
Issue Detail
Issue Open:

Apr 26, 2022

Issue Close:

Apr 28, 2022

Issue Type:

Book Built Issue IPO

Face Value:

Rs 5 per equity share

Price Band:

Rs 278 to Rs 292 per equity share

Bid Lot:

51 Shares

Minimum Order Quantity:

51 Shares

Listing At:

May 9, 2022

Issue Size:

Rs 1400.00 Cr



Current Bidding Status
Number of Times Subscribed (BSE + NSE)

As on Date & Time
QIB
NII
RII
Employee
Others
Total
Listing Day Trading Information
| - | BSE | NSE |
| --- | --- | --- |
| Issue Price | | |
| Open | | |
| Low | | |
| High | | |
| Last Trade | | |
| Volume | | |
Campus Activewear Red Herring Prospectus
Campus Activewear User Rating
Campus Activewear Life IPO Reviews
Campus Activewear IPO News & Updates
Frequently Asked Questions
IPO Events Calendar
Sun
Mon
Tues
Wed
Thu
Fri
Sat