Latent View Analytics Limited IPO (Latent View Analytics IPO) Detail
Add to Calendar

2021-11-10 12:00 AM

2021-11-12 12:00 AM

Asia/Kolkata

Latent View Analytics Limited IPO (Latent View Analytics IPO) Detail

Latent View Analytics Limited

India
---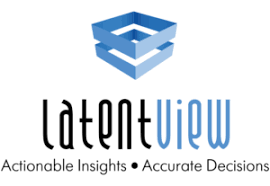 This week along with Paytm (biggest IPO ever), a few other IPOs are hitting Dalal street too. Latent View Analytics Limited is one of them. The IPO has an issue size of Rs 600 crores which comprises Rs 474 crores of fresh issue and Rs 126 crore of an offer for sale.
Issue Details:
•
Dates: November 10, 2021 to November 12, 2021
•
Price Band: Rs. 190 to Rs. 197 per share
•
Minimum Application Amount at the Upper Band: Rs. 14,972
Objects of the Issue
The proceeds of the fresh issue are expected to be utilized towards:
•
Funding inorganic growth initiatives.
•
Funding working capital requirements of Latent View Analytics Corporation, the company's subsidiary.
•
Investment in the company's subsidiaries to augment their capital base for future growth.
•
General corporate purposes.
Company Overview:
Latent View Analytics was incorporated in 2006 by Venkat Viswanathan. The company is among the leading pure-play data analytics services companies in India. Across industries, data and analytics are being leveraged by enterprises to guide business strategy and optimize spending decisions amid growing financial uncertainties.
The company provides services to blue-chip companies in Technology, BFSI, CPG & Retail, Industrials and other industries. They have worked with over 30 Fortune 500 companies in the last three fiscals. Some of the key clients include Adobe, Uber Technology and 7-Eleven. 4 out of 5 top technology companies are clients of Latent View Analytics.
The company has posted revenue of Rs 305.88 crores in FY21 and delivered profit of Rs 91.46 crores on the same which results in net profit margin of 30%.
Data & Analytics (D&A) is one of the fastest-growing segments of digital spending. Across industries, D&A is being leveraged by enterprises to guide business strategy and optimize spending decisions during growing financial uncertainties. The growing adoption of D&A software and services across industries is driven by the need to manage the data explosion, provide differentiated user experience, optimize business decision-making and reduce risks.
Key Strengths
High Expected Growth: The market for Data & Analytics is expected to grow at a CAGR of 18% till 2024 across all the segments. This will augur well for the company and provide it good growth opportunities.
Healthy Financials: The company has reported a healthy set of numbers historically, where the debt equity ratio is close to zero (0.15); Profit margin of more than 24% and ROCE of 23.44%.
Client Base: The company has a high-quality client base that includes top global companies. Some of these names have been stated above. They have long-term relationships with their clients which are expected to be continued, therefore providing fair earning visibility. Further, 85% of the clients state that they are either satisfied or very satisfied with the partnership with Latent View.
Key Risks
Client Concentration: More than 60% of the revenues in Q1FY22 came from the top 5 clients. The company has signed long-term contracts with these companies but if even one contract is not renewed, the company will face significant contraction in revenues and growth.
Geographical Concentration: Over 90% of the company's revenue comes from the US. Hence, any changes in the policies of the government or the clients in US may affect the business significantly. Along with this, the company also faces significant currency risks.
The success of acquisitions: The company has not successfully monetized the investments in some of the past acquisitions. One of the end uses of the capital raised from this IPO is to fund future acquisitions whose targets have not been defined yet. Hence, considering the past trend of the acquisitions, the success of the future acquisitions is highly uncertain.
Conclusion:
Latent View has sound financial health and margins coupled with robust growth potential in the fast growing Data and Analytics space. However, the company is small in size and possesses some business risks including high consumer and geographical concentration and high attrition rate.
Having said this, due to the small issue size, the IPO is highly likely to get over subscribed. Thus, investors with a decent risk appetite are recommended to SUBSCRIBE to the IPO from a listing gains perspective.
Issue Detail
Issue Open:

Nov 10, 2021

Issue Close:

Nov 12, 2021

Issue Type:

Book Built Issue IPO

Face Value:

Rs. 1 per equity share

Price Band:

Rs. 190 to Rs. 197 per equity share

Bid Lot:

76 Shares

Minimum Order Quantity:

76 Shares

Listing At:

BSE, NSE

Issue Size:

Rs. 600.00 Cr



Current Bidding Status
Number of Times Subscribed (BSE + NSE)

As on Date & Time
QIB
NII
RII
Employee
Others
Total
Listing Day Trading Information
| - | BSE | NSE |
| --- | --- | --- |
| Issue Price | | |
| Open | | |
| Low | | |
| High | | |
| Last Trade | | |
| Volume | | |
Latent View Analytics Limited Red Herring Prospectus
Latent View Analytics Limited User Rating
Latent View Analytics Limited Life IPO Reviews
Latent View Analytics Limited IPO News & Updates
Frequently Asked Questions
IPO Events Calendar
Sun
Mon
Tues
Wed
Thu
Fri
Sat