PB Fintech Limited IPO (PolicyBazaar IPO) Detail
Add to Calendar

2021-11-01 12:00 AM

2021-11-03 12:00 AM

Asia/Kolkata

PB Fintech Limited IPO (PolicyBazaar IPO) Detail

PB Fintech Limited

India
---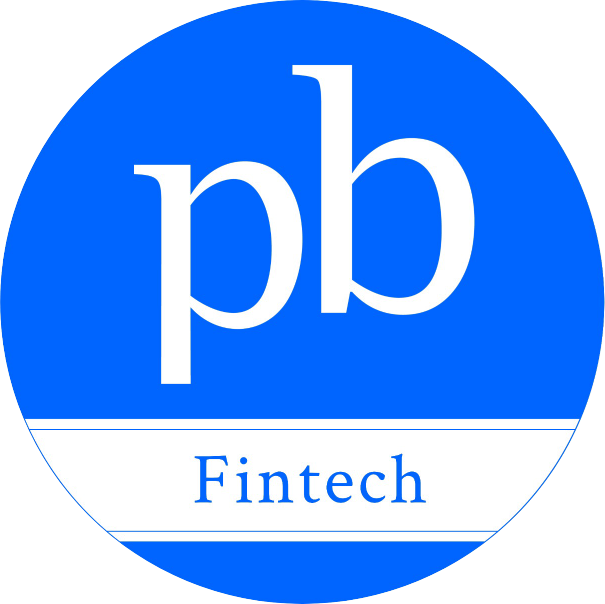 PB Fintech IPO
Issue Details
Dates: 1st November 2021 to 3rd November 2021
Price Band: Rs. 940 to Rs. 980 per share
Minimum Lot: 15 shares
Minimum Application Amount: Rs. 14,100 to Rs. 14,700
Total Issue Size: Up to Rs. 5,709 crores (Fresh Issue–Rs. 3,750 crores; OFS-Rs. 1,959 crores)
Objects of the offer
PB Fintech plans to use the proceeds from the fresh issue as follows
·        The company will be using Rs. 1,500 crores for Enhancing visibility and awareness of its brands, including but not limited to "Policy Bazaar" and "Paisa Bazaar"
·        Rs. 375 crores to be used to explore new opportunities to expand growth initiatives and increase its consumer base including the offline presence
·        Rs. 600 crores to be used for funding Strategic investments and acquisitions
·        Rs. 375 crores to be used to expand its operations outside India
·        The balance for General Corporate Purposes
Corporate Profile & Business overview
PB Fintech began operations in 2008 as an insurance online aggregator. Following that, it joined the Consumer Lending market to give consumers easy access to insurance, credit, and other financial products. The company through its two platforms (Policy Bazaar and Paisa Bazaar) maintains a consumer-centric approach and seeks to enable online research-based purchases of insurance and lending products and increase transparency, which enables consumers to make informed choices. It also facilitates its Insurer and Lending to innovate and design customised products for Consumers leveraging our extensive data insights.
Policy Bazaar
Policy Bazaar is India's biggest digital insurance marketplace, with a 93.4 % market share (based on policies sold), it accounted for 65.3 % of all digital insurance sales in India by volume in FY20. As of 30th June FY21, the company has a large customer base of 51.1 million and its annualized user traffic increased to 126.5 million in FY21. As of September 30, 2021, 48 Insurer Partners have offered over 390 insurance products on the platform. Policy Bazaar allows consumers to explore and compare insurance products, boosting consumer choice and transparency. The company provides its insurer partners access to a large consumer base as well as deep behavioural and data insights for improved risk assessment, better underwriting capabilities and for designing better insurance products. In June of this year, the company got the insurance brokers license, allowing it to provide in-person client interaction and undertake group/corporate business in addition to already existent online business.
Paisa Bazaar
Paisa Bazaar is India's largest digital consumer credit marketplace with a 53.7% market share based on disbursals in FY21. The platform has 56 partnerships with big banks, NBFCs, and fintech lenders that provide a diverse range of financial products across categories. One of the most important customer acquisition methods for the platform is to allow free access to their credit score. The platform seeks to give consumers different personal credit options, comparison tools, and impartial counselling. Using its consumer insights, Paisa Bazaar assists its lending partners in developing digital products that are only available on the platform, allowing them to reach untapped consumer segments.
Financials
| | | | |
| --- | --- | --- | --- |
| Particular (Rs. Crs) | FY21 | FY20 | FY19 |
| Revenue from Operations | 887 | 771 | 492 |
| Contribution Profit | 353 | 105 | 42 |
| Contribution Margin (%) | 39.8% | 13.7% | 8.6% |
| EBITDA | (160) | (320) | (336) |
| PAT | (150) | (304) | (347) |
| Net Cash Flows from Operations | 29 | (364) | (282) |
| Net Worth | 1,991 | 1,266 | 490 |
The company has generated a strong 34% CAGR in Revenue from FY19-FY21, as of FY21 policy bazaar's share in total revenue stood 68% and paisa bazaar's share stood at 21%. Although PB Fintech's contribution margin has increased significantly from 8.6 % to 39.8 % from FY19 to FY21, it remains EBITDA negative. The company has witnessed a decreasing trend in its losses during the same period and, in FY21, the company posted a loss of Rs. 150 crores in which Policy bazaar's loss stood at Rs.176 crores and Paisa Bazaar posted a profit of 13.6 crores. The company also saw its Net cash flow from operations turn positive in FY21 indicating a positive trend going forward.
Strengths
PB Fintech maintains a commanding market share and a high level of brand recall among consumers

The company's platforms have vast, efficient, and intelligent networks, giving it considerable competitive advantages

The company does not assume any equivalent underwriting or credit risks since it aggregates and distributes insurance and personal credit products supplied by insurers and lenders rather than creating our own products

COVID-19 has boosted digital channel adoption, which bodes well for online marketplace leaders like PB Fintech

In June of this year, Policy Bazaar obtained an Insurance Brokers License, which will allow them to provide in-person consumer interaction and services offline as well

Debt-free balance sheet strengthens the financial position of the company
Risks
·        The sector is becoming more competitive, with various fintechs entering the market
·        Players like HDFC ERGO, ICICI Lombard and LIC have delisted their products from the Policy Bazaar as a result, failing to gain new partners or maintain current ones may affect the company's business
·        Four largest partners in terms of contribution to company's revenue from operations accounted for 32.81%, of total revenue from operations for 2021, and 32.77% for the quarter ended June 30th 2021, product delisting by any of them might have a substantial effect on profitability
·        Access to client data is critical to PolicyBazaar's success; consequently, privacy issues and restrictions may result in increased risks
·        Because technology infrastructure is critical to the operation of the company, any interruption would be detrimental to its operations
Valuation and Conclusion
Given the increased competition in the industry and the delisting of big player's products from the platform, the company's main challenge will be to maintain its market share while constantly growing its revenue. Having said that, the receipt of the Insurance Brokers license and India's low online insurance penetration, give the company significant long-term growth prospects. Although the company has no comparable listed peers, its valuation seeking a market cap of around 2.5 times of its last funding round in March'21 seems pretty expensive. Thus, only investors with a longer time horizon, a larger risk tolerance, and the patience to wait for the company's return ratios to improve may subscribe this IPO for long term.
Issue Detail
Issue Open:

Nov 01, 2021

Issue Close:

Nov 03, 2021

Issue Type:

Book Built Issue IPO

Face Value:

Rs. 2 per equity share

Price Band:

Rs. 940 to Rs. 980 per equity share

Bid Lot:

1 Shares

Minimum Order Quantity:

15 Shares

Listing At:

BSE, NSE

Issue Size:

Rs. 5,709.72 Cr



Current Bidding Status
Number of Times Subscribed (BSE + NSE)

As on Date & Time
QIB
NII
RII
Employee
Others
Total
Listing Day Trading Information
| - | BSE | NSE |
| --- | --- | --- |
| Issue Price | | |
| Open | | |
| Low | | |
| High | | |
| Last Trade | | |
| Volume | | |
PB Fintech Limited Red Herring Prospectus
PB Fintech Limited User Rating
PB Fintech Limited Life IPO Reviews
PB Fintech Limited IPO News & Updates
Frequently Asked Questions
IPO Events Calendar
Sun
Mon
Tues
Wed
Thu
Fri
Sat