Paradeep Phosphates IPO
Add to Calendar

2022-05-17 12:00 AM

2022-05-19 12:00 AM

Asia/Kolkata

Paradeep Phosphates IPO

Paradeep Phosphates Ltd.

India
---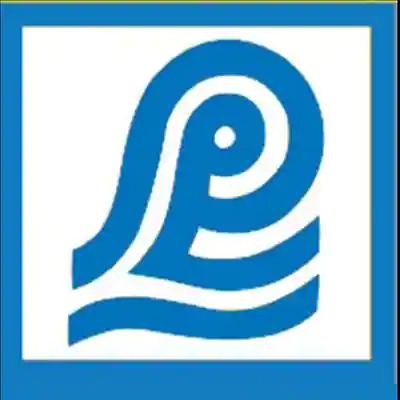 Paradeep Phosphates Limited (PPL) is the second largest private sector manufacturer of non-urea fertilizers in India and the second largest private sector manufacturer in terms of Di-Ammonium Phosphate (DAP) volume sales. The company is coming out with an IPO with an issue size of Rs. 1501.73 crores. The company markets their fertilizers under some of the key brand names in the market 'Jai Kisaan – Navratna' and 'Navratna'.
Issue Details
IPO Opening Date: 17 May 2022
IPO Closing Date: 19 May 2022
Minimum Lot: 350 shares
Price Band: Rs. 39 to Rs. 42 per share
Minimum application amount (Cut Off): Rs. 14,700
Objectives
Total Issue size: Rs. 1,501.73 crores
Fresh Issue: Rs. 1004 crores
Part-financing the acquisition of the Goa Facility – Rs. 520 crores.
Repayment/prepayment of borrowings – Rs. 300 crores.
Remaining for general corporate purpose.
Offer for sale: Rs. 497.73 crores
Company overview
Zuari Maroc Phosphates Private Limited (ZMPPL), a joint venture of Zuari Agro Chemicals Limited (ZACL) and OCP Group S.A. (OCP), currently holds 80.45% of the equity share capital of the company, with the balance being held by the Government of India.
PPL is the second largest private sector manufacturer of non-urea fertilizers in India and the second largest private sector manufacturer in terms of DAP volume sales for the nine months ended December 31, 2021. Their business are primarily engaged in manufacturing, trading, distribution and sales of a variety of complex fertilizers such as DAP, three grades of Nitrogen-Phosphorus-Potassium (NPK) (namely NPK-10, NPK-12 and NP-20), Zypmite, Phospho-gypsum and Hydroflorosilicic Acid (HFSA). They are also engaged in the trading, distribution and sales of Muriate of Potash (MOP), Ammonia, Speciality Plant Nutrients (SPN) and City compost.
Phosphate rock globally and operates largely in the Morocco and Western Sahara region which has approximately 70% of the global Phosphate rock reserves, which is processed to produce phosphorous, which is one of the three main nutrients along with nitrogen and potassium.
Recently, PPL entered into a business transfer agreement (BTA) with ZACL for the purchase of the Goa Facility on a slump sale basis, to (i) increasing the size of the company, with a product portfolio comprising both Phosphatic and Nitrogenous fertilizers; and (ii) accessing the markets serviced by, and accessing the products and brand offered by ZACL, on March 1, 2021, for a total consideration equal to the Enterprise Value of INR equivalent of US$ 280.00 million, subject to necessary adjustments. In India, the N-19 fertilizer (19-19-19) is only produced at ZACL's Goa facility from the last five Financial Years (Financial Years 2016 to 2022), which provides a competitive advantage and supports the Goa facility's leading market position in this particular fertilizer product. The production volume of ZACL's goa facility for N-19 fertilizer was 69,200 tons in the Financial Year 2021.
Strengths
· There is an increase in crop facility intensity, increase in per capita food consumption and dietary changes, per capita rise in income and ease of credit availability along with the encouraging government regulations will lead to growth in demand for fertilizers.
· The business is focused on the non-urea business with an annual million granulation capacity of 1.5 mn MT making it the second largest backward integrated manufacturer in the private sector with Phosphoric acid capacity in India.
· The primary raw materials include Phosphate Rock, Phosphoric acid, Ammonia, Sulphur and MOP. They produce some of our Phosphoric acid and Sulphuric acid requirements, with the other raw materials being sourced from suppliers.
· The direct connection between the manufacturing facility and the Paradeep port provides raw materials at relatively low last-mile transportation cost and minimize our logistics costs.
· We have capacity to store up to 120,000 MT, 65,000 MT, 55,000 MT, 40,000 MT and 35,000 MT of Phosphate Rock, Phosphoric acid, Sulphur, Ammonia and MOP, respectively.
· PPL has a strong brand name in the eastern India and caters to all types of crop. The company intends to penetrate the western and southern markets and will continue working on a dual brand system.
Financials
| | | | | |
| --- | --- | --- | --- | --- |
| PARTICULARS (RS. CRORES) | 9MFY22 | FY21 | FY20 | FY19 |
| REVENUE FROM OPERATIONS | 5,960 | 5,165 | 4,193 | 4,358 |
| EBITDA | 593 | 561 | 494 | 481 |
| PAT | 363 | 367 | 230 | 251 |
| EBITDA MARGINS (%) | 10 | 11 | 12 | 111 |
| PAT MARGINS (%) | 6 | 7 | 5 | 6 |
| CASH FLOW FROM OPERATIONS | 135 | 1,501 | 1,270 | -920 |
| DEBT | 2,240 | 1,251 | 2,298 | 2,123 |
| EQUITY | 2189 | 575.45 | 575.45 | 575.45 |
| DEBT/EQUITY | 1.02 | 2.173951 | 3.993396 | 3.689287 |
Risks
· The company has only one manufacturing facility until the Goa transaction completes. Any issues with this facility could impact production and business.
· The business is dependent on limited number of suppliers to supply the key raw materials and any issue in procurement would adversely affect the business working.
· have only one manufacturing facility until the completion of the Goa Transaction. Unplanned slowdowns or shutdowns in our manufacturing facility or underutilization of our manufacturing capacities could have an adverse effect on our business, results of operations and financial condition.
· The business has had negative cash flows in the past and may continue to have negative cash flows in the future.
· The fertilizer industry in India is a regulated industry. Any change in Government policies towards the agriculture sector or a reduction in subsidies and incentives provided to farmers could adversely affect the business.
Peers
KEY FINANCIALS (FY21)

(RS. CRORES)

OPERATING INCOME

OPBDIT

OPERATING MARGIN (%)

PAT

NET PROFIT MARGIN (%)

CHAMBAL FERTILIZERS &CHEMICALS

12,720

2,460

19.4

1,350

10.6

COROMANDEL INTERNATIONAL

14,160

2,010

14.1

1,310

9.2

DEEPAK FERTILIZERS AND PETROCHEM

1,810

390

21.3

210

11.5

GSFC

7,500

550

7.3

420

5.6

MCFL

2,140

210

9.6

70

3.1

NATIONAL FETILIZERS

11,910

910

7.7

250

2.1

RCF

8,280

730

8.8

370

4.5

PARADEEP PHOSPHATES

5,160

540

10.5

220

4.3
Conclusion
Paradeep Phosphates is the second largest private non-urea fertilizer player in India, having a strong foothold in the eastern regions and widely spreading its web in the southern and western regions. Its brands are prominent among farmers aiding the company to deepen its dealer network, in turn leading to deeper market penetration. India has vast arable land with lower crop yield, with land under cultivation declining on account of increased urbanization and industrialization. On the other hand, the consumption and demand for food grains is on rise due to increased population, change of lifestyle and diet. Therefore, demand for fertilizers remains robust and is also supported by increased government subsidy, therefore providing Paradeep with good growth opportunities. However, company has risk of short term margin compression due to raw material hikes and increasing freight costs. Apart from this, the Goa facility is loss making and the turnaround remains a key here. Paradeep also faces high competition risk; with the company having relatively weaker margins with higher debt levels.
Now coming to the valuations, the offer seems to be fair as the issue comes out at a P/E of 5x based on annualized FY22 earnings, which is lowest amongst its peers. Taking the above into consideration, investors with high risk appetite and a long term investment horizon may 'SUBSCRIBE WITH CAUTION'. Given the current market sentiment, the issue is not expected to yield valuable listing gains and may even trade lower than its issue price. So, short term traders must refrain from applying.
Issue Detail
Issue Open:

May 17, 2022

Issue Close:

May 19, 2022

Issue Type:

Book Build Issue IPO

Face Value:

Rs. 10 per equity share

Price Band:

Rs. 39 to Rs. 42 per equity share

Bid Lot:

350 Shares

Minimum Order Quantity:

350 Shares

Listing At:

May 27, 2022

Issue Size:

Rs. 1,501 crores



Current Bidding Status
Number of Times Subscribed (BSE + NSE)

As on Date & Time
QIB
NII
RII
Employee
Others
Total
Listing Day Trading Information
| - | BSE | NSE |
| --- | --- | --- |
| Issue Price | | |
| Open | | |
| Low | | |
| High | | |
| Last Trade | | |
| Volume | | |
Paradeep Phosphates Ltd. Red Herring Prospectus
Paradeep Phosphates Ltd. User Rating
Paradeep Phosphates Ltd. Life IPO Reviews
Paradeep Phosphates Ltd. IPO News & Updates
Frequently Asked Questions
IPO Events Calendar
Sun
Mon
Tues
Wed
Thu
Fri
Sat