In this article, we will discuss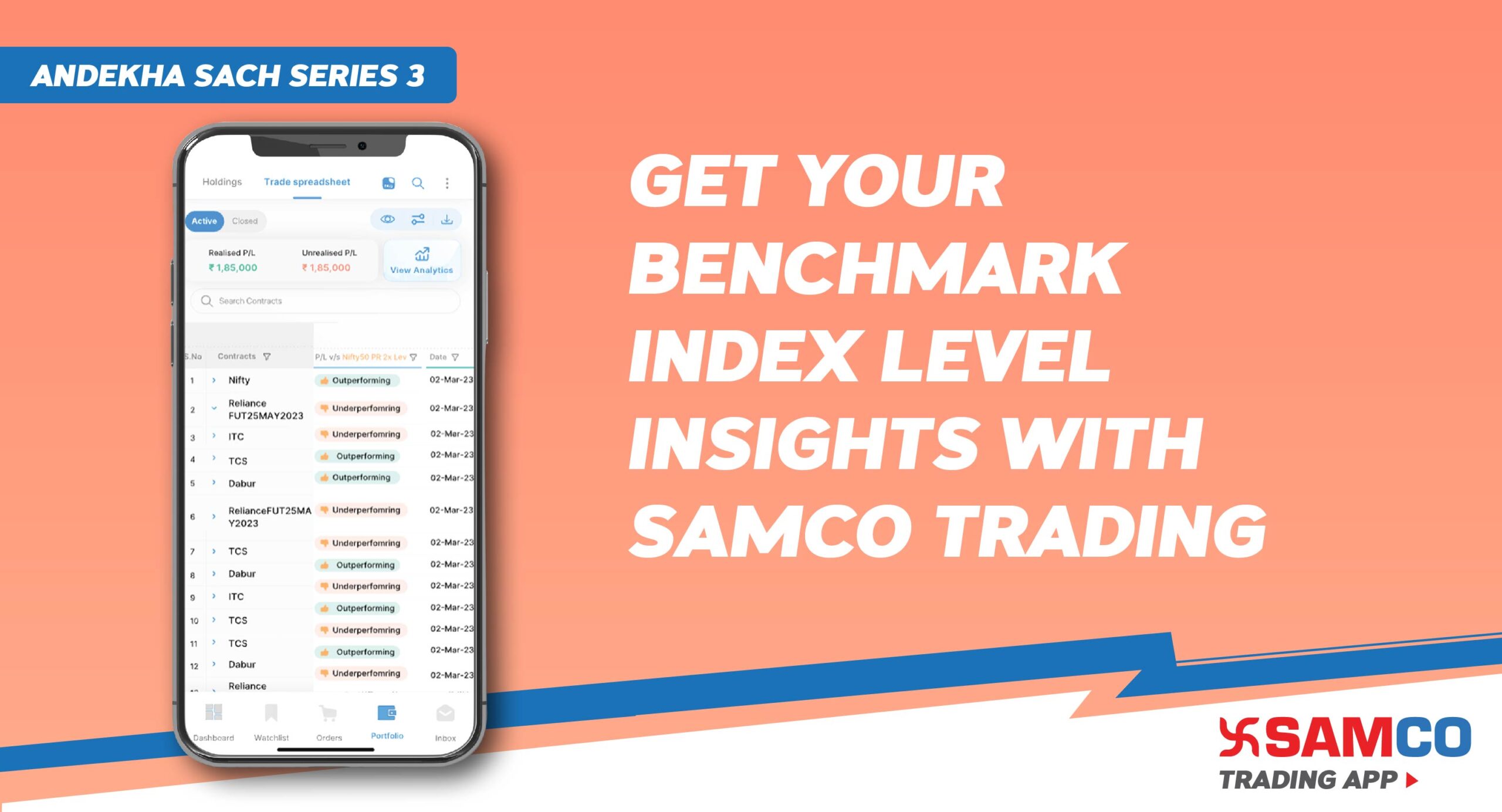 Introduction
If you've been trading in the stock market for a while now, you may be familiar with indices like the Nifty 50 or the S&P BSE Sensex. These indices are statistical measures that consist of a specific set of stocks or securities.
Benchmark indices in the Indian market
The Indian stock market has various types of indices belonging to different categories such as: 
Broad market indices consisting of the top stocks
Sectoral indices consisting of stocks from various market sectors
Strategy indices based on quantitative models and investment strategies
Thematic indices consist of stocks that meet a specific theme
Indices based on market capitalization
These indices can be used to gauge the performance of the market as a whole, or of a specific sector or segment of the market. What's more, you can also use any index of your choice as a benchmark to assess the performance of your trades.
Improve your trades with benchmark-level insights from the Samco trading app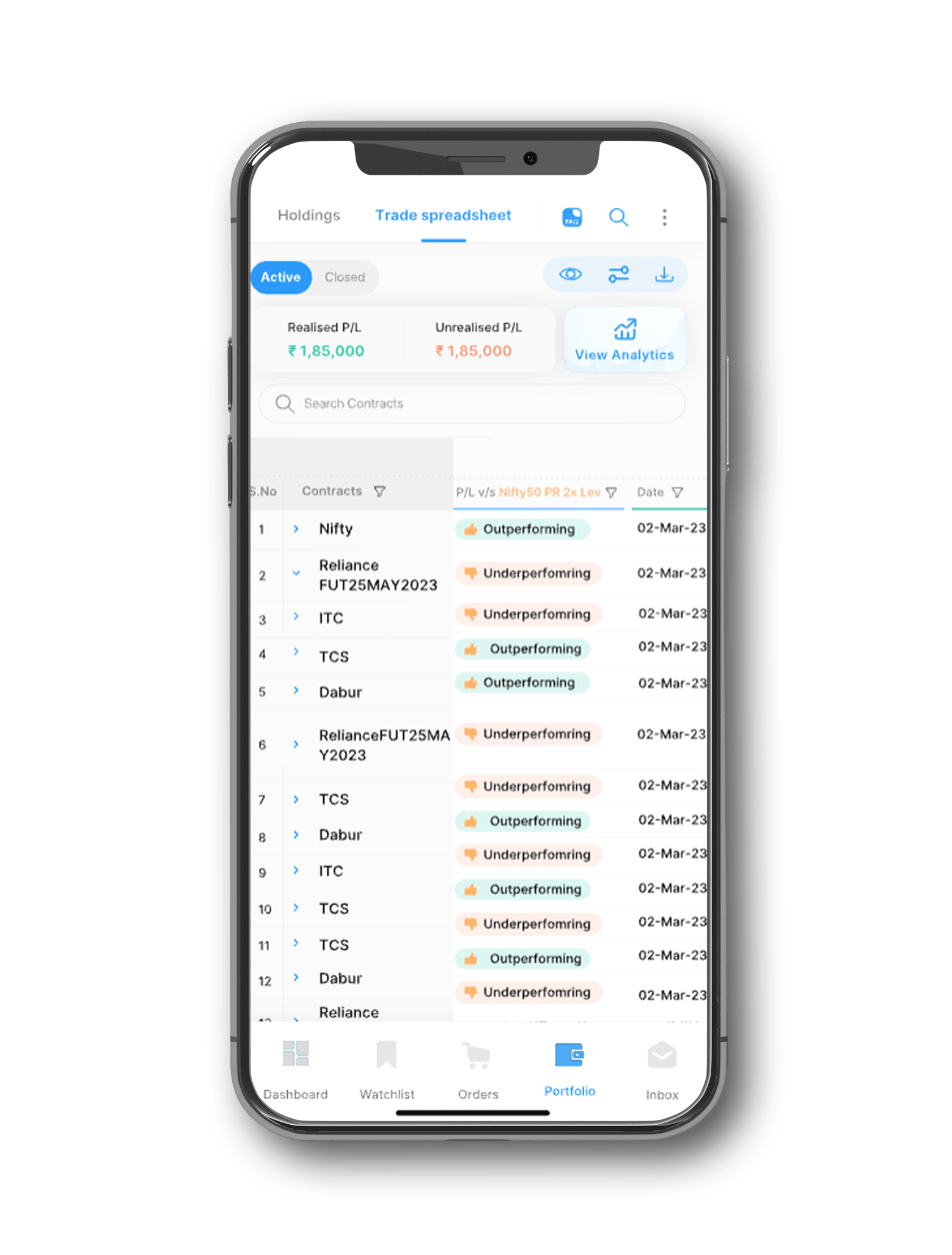 To evaluate your trades, you can choose a benchmark index against which you can compare your personal index.
The idea is to execute trades that will allow your personal index to beat the benchmark index.
To this end, the
new-age trading app from Samco
gives you essential benchmark-level insights about each of your trades. You can rely on this information to identify what works and what doesn't and take measures to improve your trades as needed.
Here are 2 key benchmark-level insights you get in the app. 
1. Comparison of trade performance 
The very reason you need to choose a benchmark index is to weigh how well your portfolio has performed in comparison with this statistical measure. With the performance level insights offered in the app, it becomes easier for you to gauge your trades and compare them with any benchmark index of your choice.
The app categorizes each trade you make into the following two groups: 
Outperforming trades: These trades perform better than the benchmark index in terms of profit or loss.
Underperforming trades: These trades perform poorer than the benchmark index in terms of profit or loss.
2. Quantifying potential profits and losses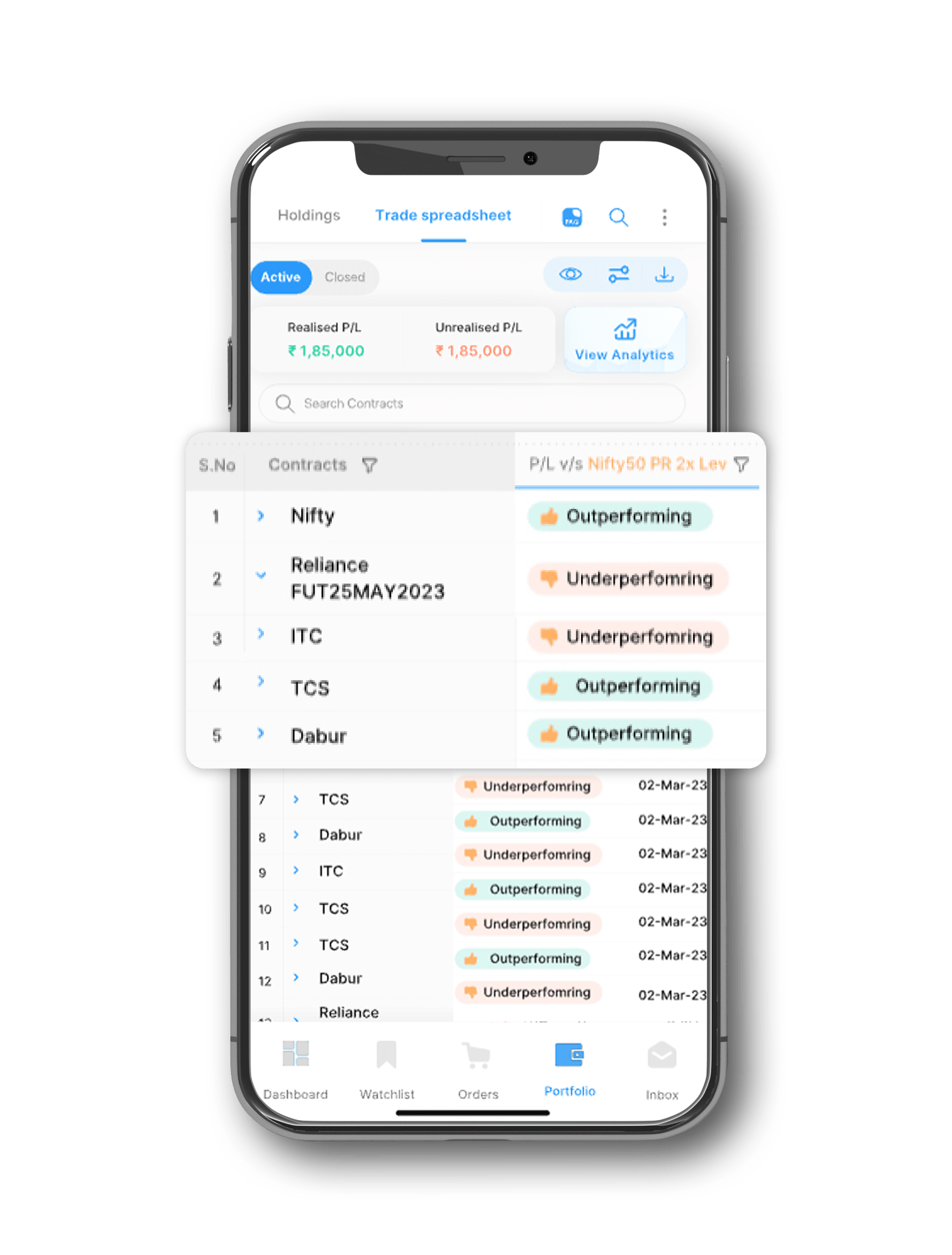 Identifying how your trades have performed with respect to the benchmark index is not the only thing you can do with the new Samco trading app. You also get insights into another #AndekhaSach — the profits or losses you may have generated if you have invested in your chosen benchmark index.
The app calculates the potential profits or losses using the following formula:
Potential profit or loss = Investment amount x Returns generated by the benchmark 
So, for example, if you invested Rs. 10,000 in a trade and if your chosen benchmark index gave returns of 15%, your potential profits would have been Rs. 1,500.
Conclusion
With these
benchmark-level insights
, you can gain an in-depth understanding of how your trades compare against your chosen benchmark index. This way, you can execute gainful trades that help you take advantage of the current broad market or sectoral trends. By using the
app
to track and evaluate each trade you make, you can also identify any areas that require improvement and get better at trading in the markets.
Disclaimer: INVESTMENT IN SECURITIES MARKET ARE SUBJECT TO MARKET RISKS, READ ALL THE RELATED DOCUMENTS CAREFULLY BEFORE INVESTING. The asset classes and securities quoted in the film are exemplary and are not recommendatory. SAMCO Securities Limited (Formerly known as Samruddhi Stock Brokers Limited): BSE: 935 | NSE: 12135 | MSEI- 31600 | SEBI Reg. No.: INZ000002535 | AMFI Reg. No. 120121 | Depository Participant: CDSL: IN-DP-CDSL-443-2008 CIN No.: U67120MH2004PLC146183 | SAMCO Commodities Limited (Formerly known as Samruddhi Tradecom India Limited) | MCX- 55190 | SEBI Reg. No.: INZ000013932 Registered Address: Samco Securities Limited, 1004 - A, 10th Floor, Naman Midtown - A Wing, Senapati Bapat Marg, Prabhadevi, Mumbai - 400 013, Maharashtra, India. For any complaints Email - grievances@samco.in Research Analysts -SEBI Reg.No.-INHO0O0005847