In this article, we will discuss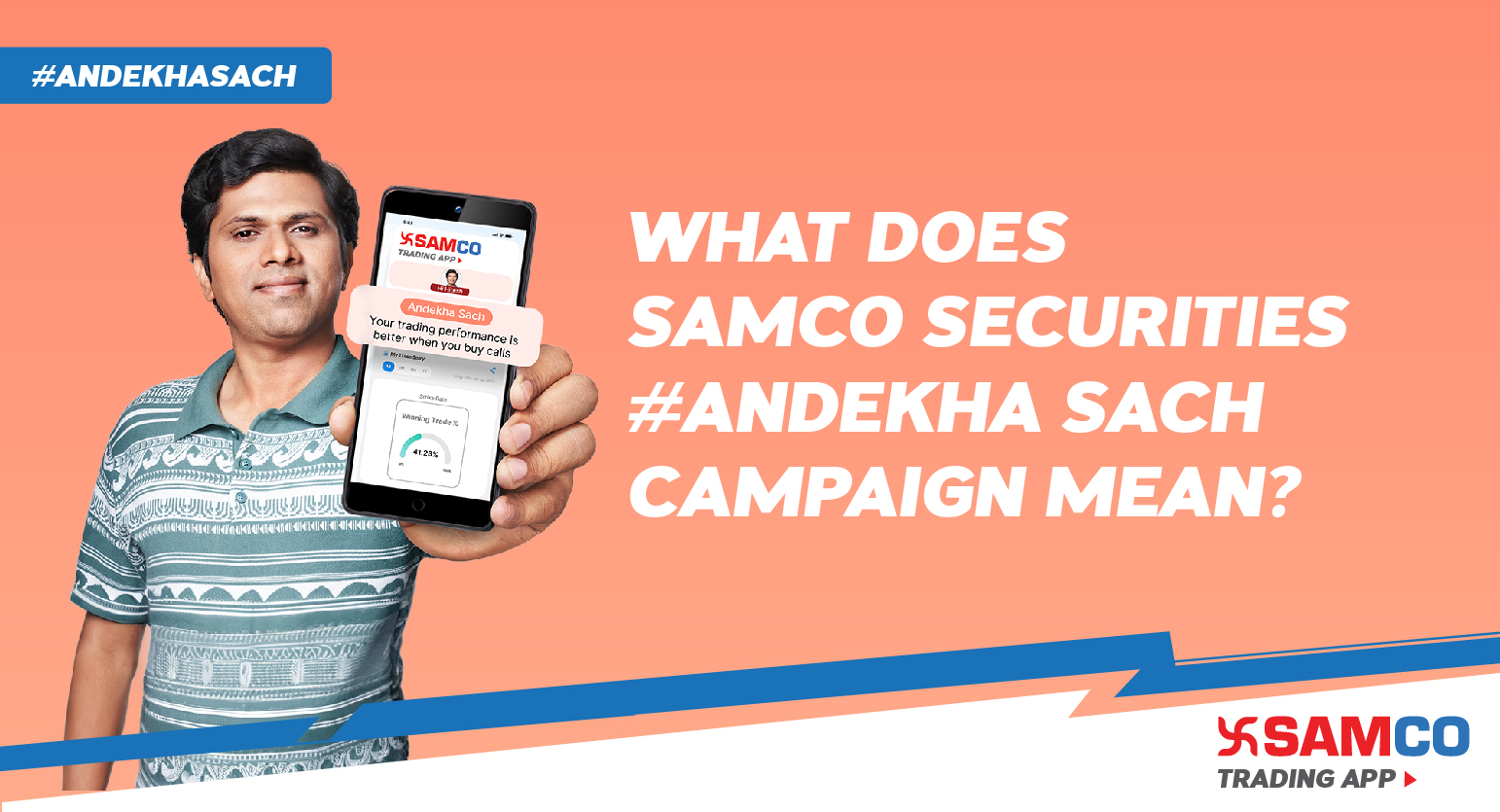 If you've been trading in the markets for a while now, here's a small exercise for you. Go over your trade book, look at the buy and sell orders that you have undertaken in the past month or two, and jot down the main insights you can gather from your past orders. Your list of apparent insights may look something like this:
The number of assets that you purchased and sold
The prices at which you made those trades
The realized and unrealized profits or losses from those trades
While these details may be important to keep a record of your trades, they do not really help you become a better trader. In other words, your average trade book does not contain the crucial details that may be hidden in plain sight — or the #AndekhaSach, as we have labeled it at Samco. 
Samco's #AndekhaSach campaign: An overview 
The #AndekhaSach campaign by Samco Securities aims to help traders like you make the transition from merely passively participating in the markets to actively performing well in each trade. The campaign also aims to enable traders to consistently beat the market benchmarks.
This is made possible by the new Trade Spreadsheet feature on the new-gen Samco trading app, which gives you various insights about the Andekha Sach hidden in your trades, your profits (or losses) and the general market trends.
A closer look at the unseen insights you can access via Samco's #AndekhaSach campaign
You can view and understand the nuances of your trade story better with Samco's trading app. Here is a closer look at the many previously unseen insights that you can access using the app's #AndekhaSach feature.
Your personal index: This is your personal rate of return, which can be compared with a chosen benchmark index.
Samco's Success Probability Ratio (SSP ratio): This ratio shows you the probability of success for each trade you undertake.
Your strike rate: This metric gives you insights into the percentage of winning trades, average gains, average win/loss sizes, and average holding period of your trades.
Multidimensional insights: You can also view the insights hidden in the trading strategies you use, the sectors you invest in, and the market caps of the stocks in your portfolio.
The story behind each trade: By classifying your trades as fresh initiations, average up/down/at cost, and partially booking or fully unwinding winners and losers.
Performance level insights: With these metrics, you can get to know which trades have outperformed or underperformed in comparison with your chosen benchmark index.
Maximum potential profits or losses: By getting to know the maximum profits or losses you could have made in your trades, you can get a clearer picture of the risk-reward ratio.
Market trend analysis: You can also see whether your trades aligned with or went against prevailing market trends.
Conclusion 
The unique Trade Spreadsheet feature in Samco's trading app is an advanced trade book that gives you all these insights and more. Empowered by the knowledge of the #AndekhaSach that our Trade Spreadsheet offers, you can improve your trading habits and get closer to not just matching, but actually beating the benchmark index.
Disclaimer: INVESTMENT IN SECURITIES MARKET ARE SUBJECT TO MARKET RISKS, READ ALL THE RELATED DOCUMENTS CAREFULLY BEFORE INVESTING. The asset classes and securities quoted in the film are exemplary and are not recommendatory. SAMCO Securities Limited (Formerly known as Samruddhi Stock Brokers Limited): BSE: 935 | NSE: 12135 | MSEI- 31600 | SEBI Reg. No.: INZ000002535 | AMFI Reg. No. 120121 | Depository Participant: CDSL: IN-DP-CDSL-443-2008 CIN No.: U67120MH2004PLC146183 | SAMCO Commodities Limited (Formerly known as Samruddhi Tradecom India Limited) | MCX- 55190 | SEBI Reg. No.: INZ000013932 Registered Address: Samco Securities Limited, 1004 - A, 10th Floor, Naman Midtown - A Wing, Senapati Bapat Marg, Prabhadevi, Mumbai - 400 013, Maharashtra, India. For any complaints Email - grievances@samco.in Research Analysts -SEBI Reg.No.-INHO0O0005847