In India, traditionally, Brokerage has always been charged as a percentage of the Volume traded by the client.A
Discount Broker
like Samco however charges a fixed fee per transaction.
What is a discount brokerage?
Discount brokers
are plain vanilla execution services brokers charging a flat fee per order or transaction as compared to a traditional full service brokers which charge customers differentially as a percentage of the volume of the transaction. Brokerage rates offered by discount brokers are significantly lower than those of full service brokers leading to the definition of the term - "Discount Brokerage"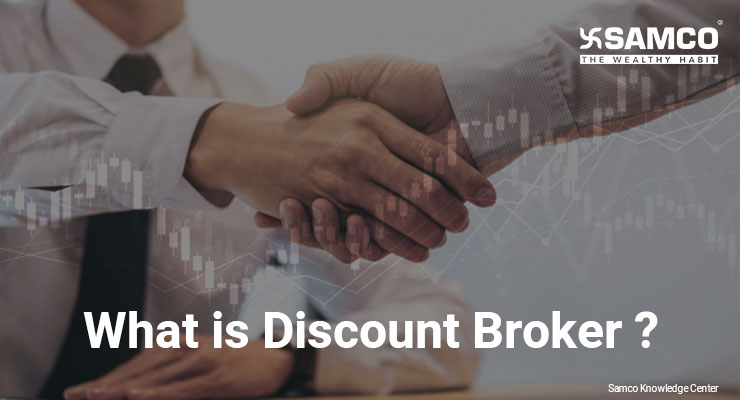 To know the complete difference between
discount brokers vs full service brokers
, check out this
link
.Compare the brokerage difference between
discount brokerages and full service brokerages on the Brokerage calculator
.
How can Samco Charge a Fixed Fee Only?
With all types of trading having gone electronic, traders & investors trade from the convenience of their homes. They can login to their accounts, fund their
Trading Account
via Electronic Transfer of funds and trade online - all at the click of a button.This lets brokers avoid setting up offices or contracting sub-brokers all across the country.Traditional Brokers also end up negotiating brokerage rates with clients based on their volume & the personal relationships they share with the client, margin limits may also be changed ad-hoc! Discount brokers charge the same fees across all clients whether they are a big intraday trader or an investor with a monthly SIP of a few thousand Rupees.At Samco, we are India's Fastest Growing discount Broker, having helped save our clients Crores of Rupees in Brokerage. And with Samco, you can be assured that Brokerage will never exceed Rs.20 per Order, whether Crores worth of Shares are bought or thousands of lots of Options are sold. And this Brokerage applies to Commodities as well!You can trade from Stocks, Equity & Currency Derivatives or Commodity Derivatives right from one Trading Platform & at the Flat Fee Rate of Rs.20 per Transaction!You can calculate your savings on our
Brokerage Savings Calculator
.To open an account with
India's leading discount broker Samco Securities
, click
here
.For information on
how to open an online trading and demat account
, refer this
article
.