Quick Facts on How to Open an Online Trading and Demat Account
Trading and Demat Account Opening Fees:
You can open a FREE trading and demat account with SAMCO Securities, one of India's leading discount brokers offering a low brokerage of Flat Rs. 20 per executed order irrespective of the order size.
Trading and Demat Account Opening Process:
1. Register Online
2. Complete the online application
3. E-sign your documents
4. Post the mandatory documents
Trading and Demat Account Opening Charges:
Charges associated with a Trading account – Brokerage and other trading related expenses
Charges associated with a Demat Account – Annual Maintenance fees, Demat Charges, and other transaction charges
Special Offer on Account Opening:

Free brokerage trading for 1st month on all trades for a month done through the Samco web and mobile app.
The account opening process has become much easier these days with the help of technology. You only need to spend 5 to 10 mins on the account opening process and have your trading account ready within 24 to 48 hours.
Samco is the pioneer in the account opening process with our complete digital process. Following are the steps to open an account with Samco
Step 1: Visit www.samco.in and click on Open An Account button on the top.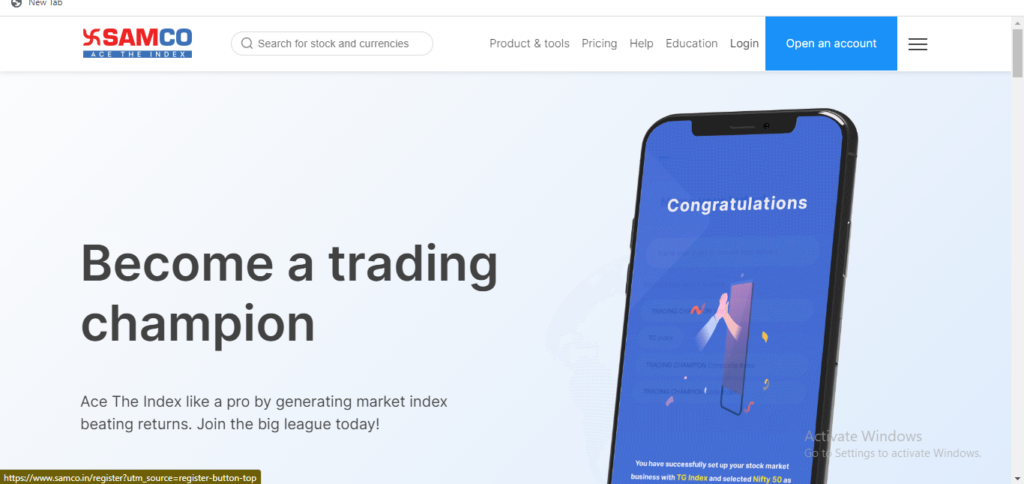 Step 2: Fill in the registration form. The registration form has 3 fields – Name, Email ID, Mobile Number. Fill in these details carefully.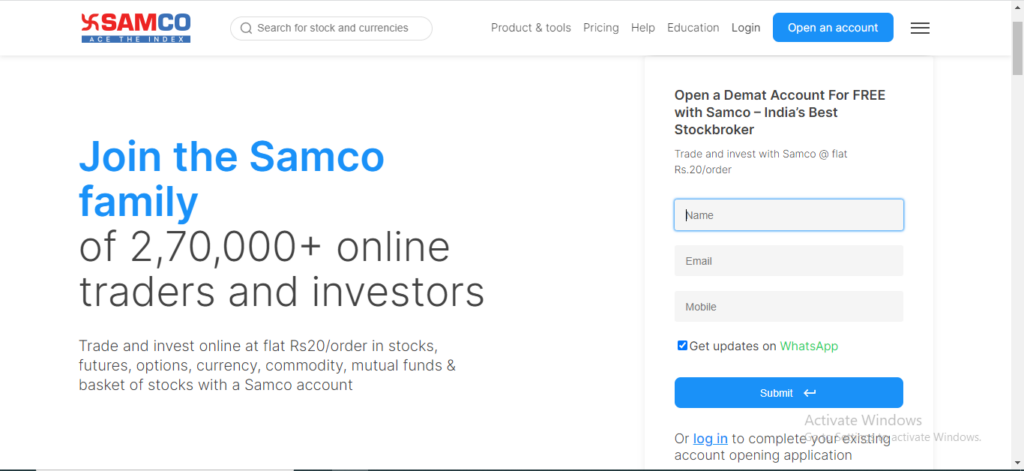 Step 3: Enter your PAN info and your date of birth as per your PAN.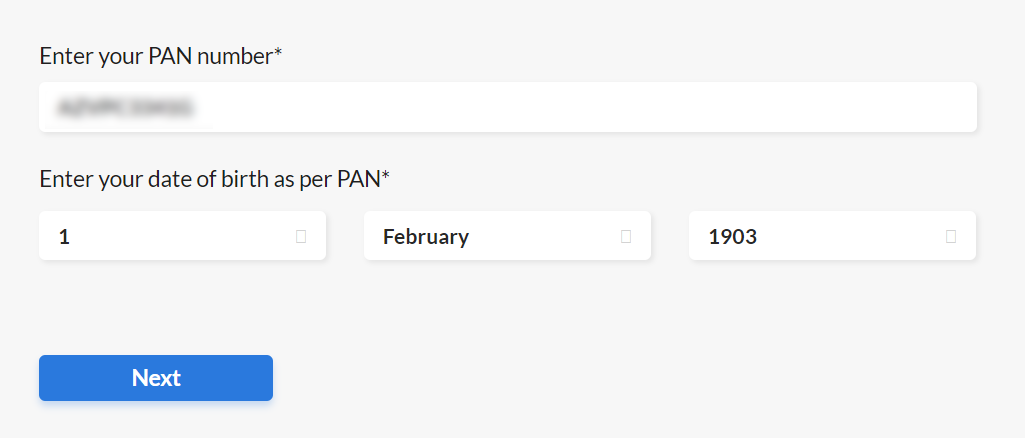 Step 4: Fill your personal info in the given fields.
First Name

Last Name

Father's Name

Gender

Marital Status

Annual Income

Occupational Details
And click on Next.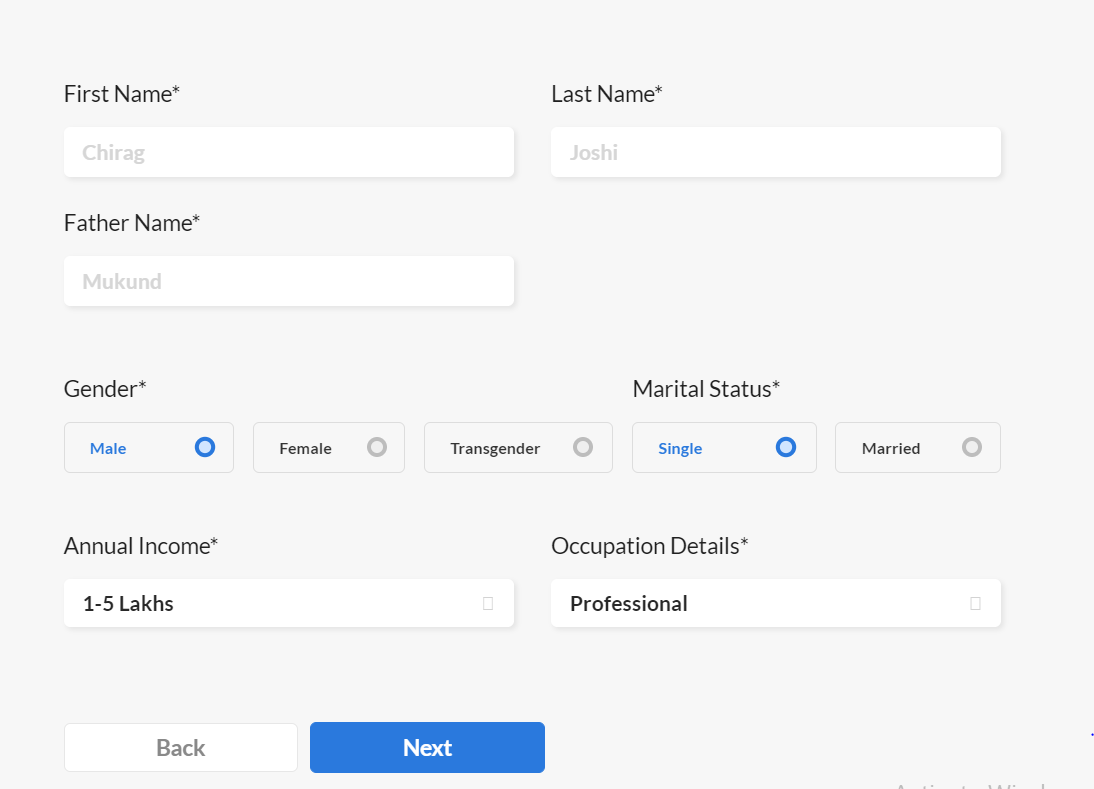 Step 5: Enter your residential address as per your address proof.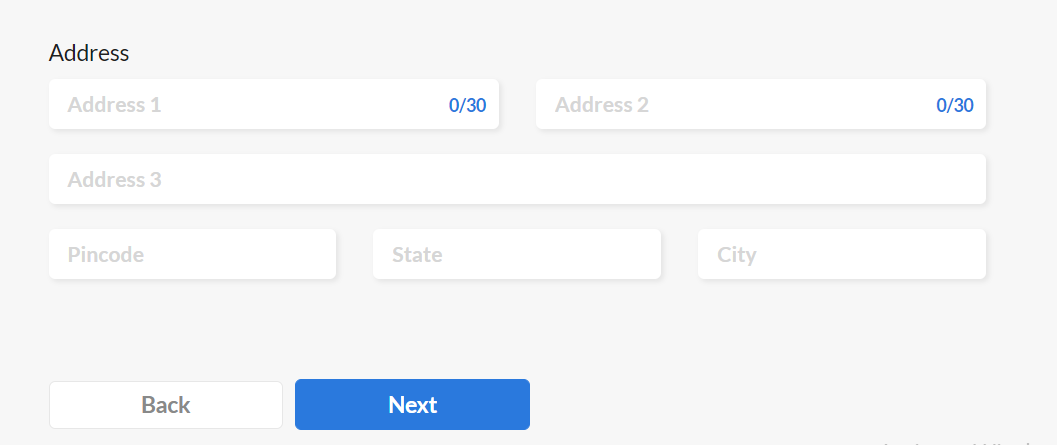 Step 6: Verify your registered email ID either with OTP or using Facebook or Google login.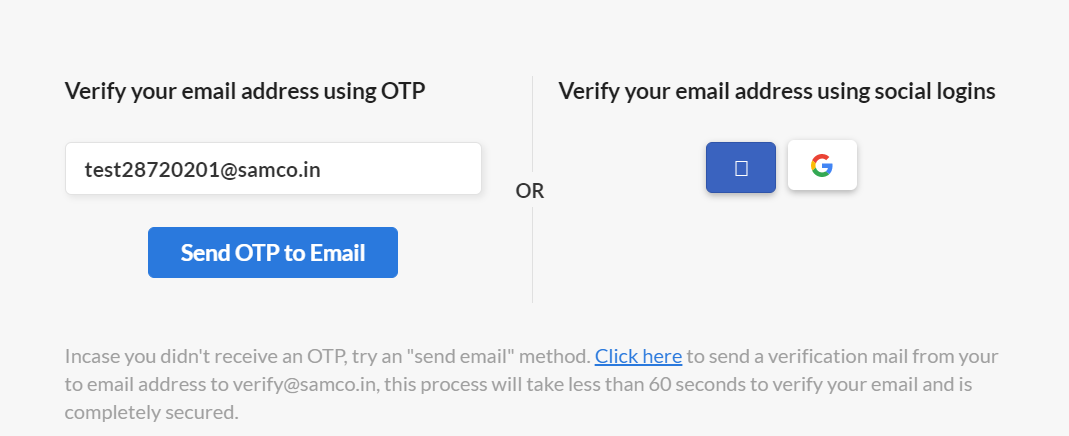 Step 7: Enter the bank details that you wish to register with your trading & demat account. After submitting the proper details, we'll credit you with a small token amount to verify your bank account. (Please enter the decimal values, too)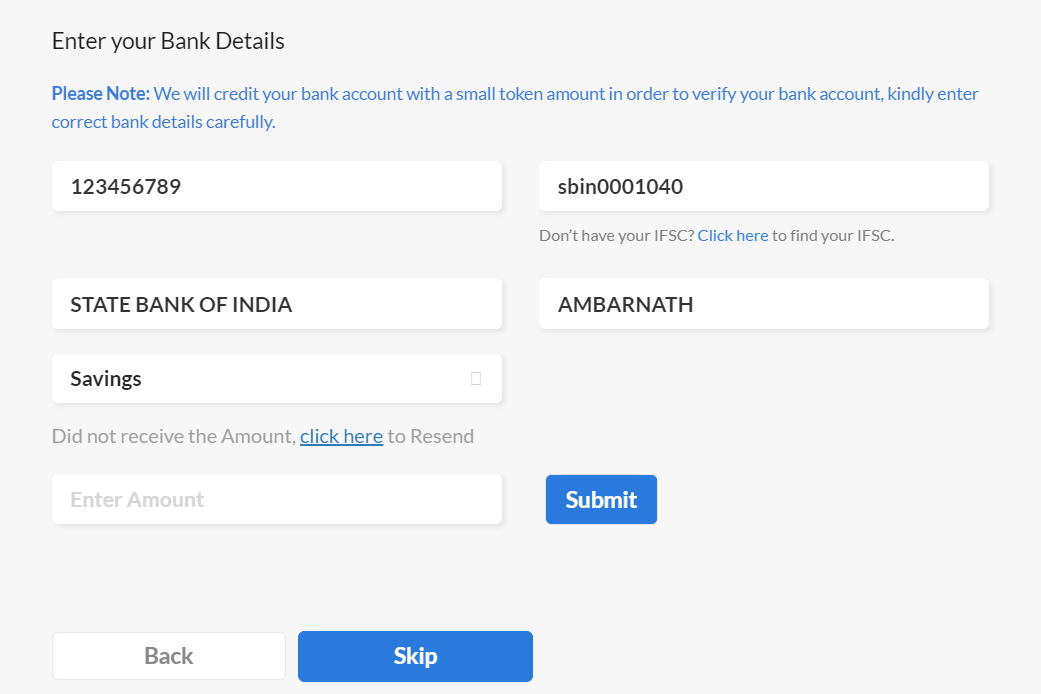 Step 8: Choose the segment/ instruments in which you wish to operate. With Samco's 3-in-1 account, you can even hold mutual fund units in your demat account.
And if you have been referred by your friends/ colleagues/ family members to Samco, you can get rewards like Free Trades by using their referral code (Example of a referral code: RP30453). Your introducer earns cash rewards and free trades, too. Check out Samco's Referral Program.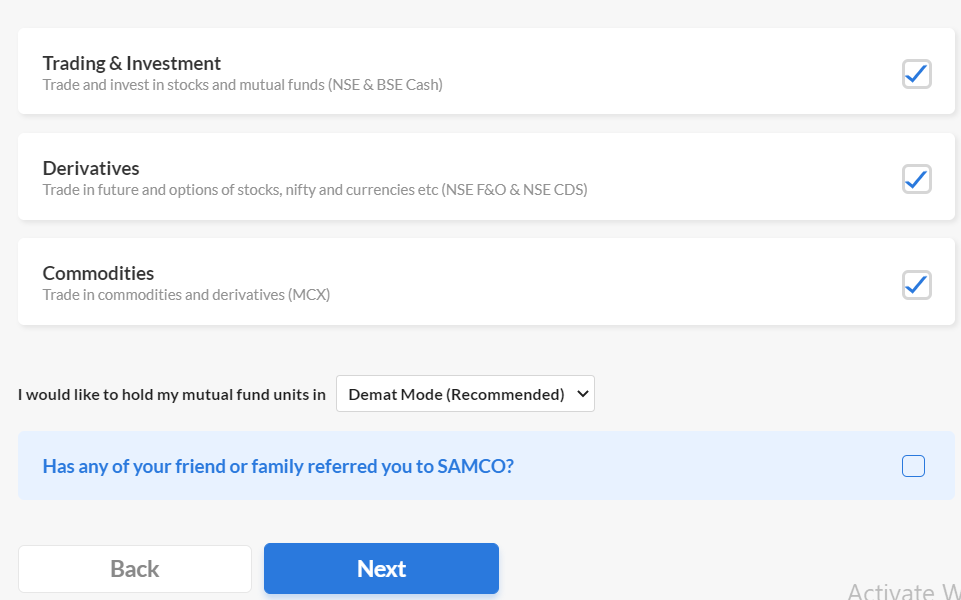 Step 9: Upload the mandatory documents where required.
Keep the photocopies of the following documents handy while opening account:
Photograph

PAN

Bank Proof (Cancelled cheque/ Passbook Front Page)

Address Proof (Aadhar Card/  Electricity Bills/ Ration Card/ Phone Bills/ Voter's ID)

Income Proof (Bank Statement/ Demat Holdings Statement/ Form-16)

Signature (Should match the one on PAN)
You may upload the documents in either jpg or pdf format.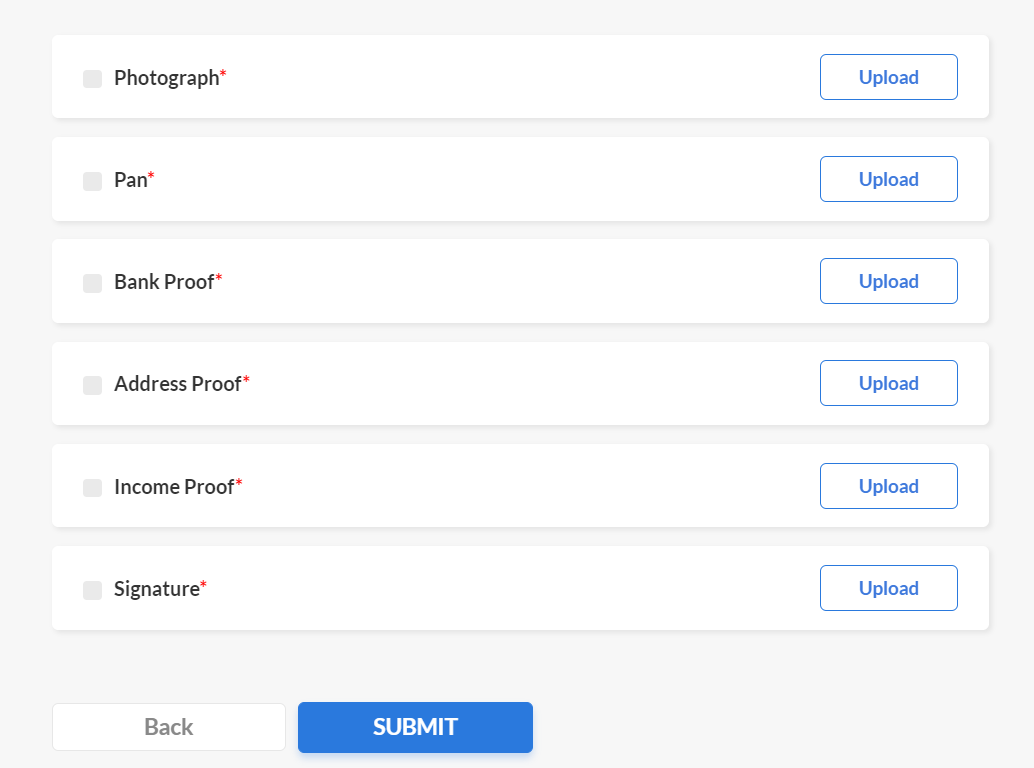 Note: 
If your bank verification is successful in the previous stage (vide step 9), you need not upload the bank proof.

For an F&O account, please submit the latest 6-month bank statement as the income proof.
Step 10: Review your submitted details and digitally sign your trading/ demat account application.
Route 1:
If you choose to proceed with the Aadhaar, you'll be redirected to the following screens.
Click on Agree and proceed to the next stage, wherein you'll need to enter the OTP received over SMS. 


Route 2:
If you choose to proceed without Aadhaar verification, you need to digitally draw your signature on the e-signature pad with the help of a mouse (if you're on PC) or with your finger (if you're on your mobile phone).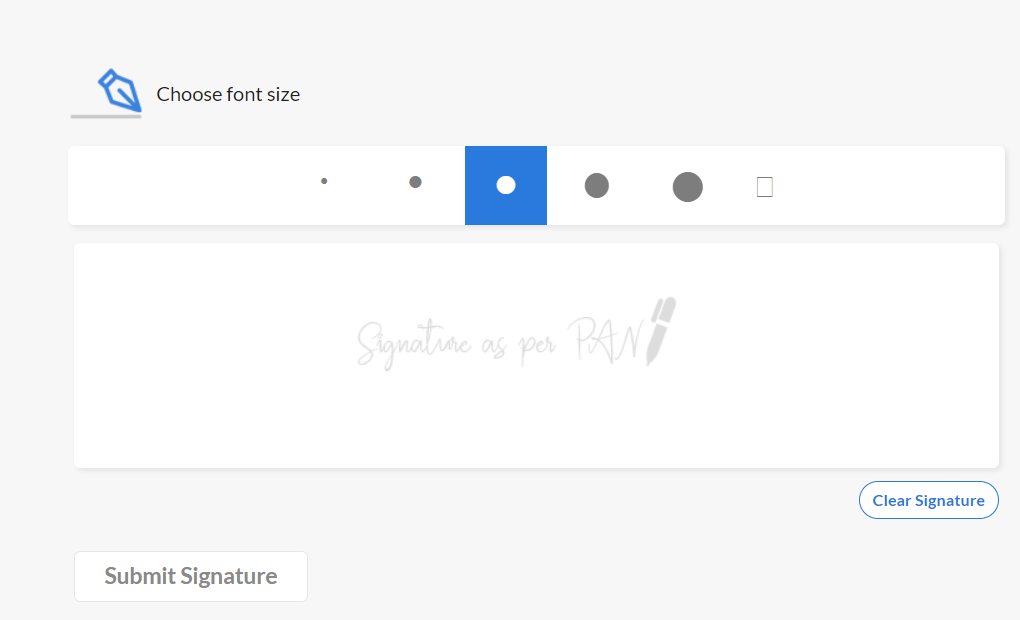 After drawing your signature, you need to place your signature within the yellow fields to digitally sign your trading/demat account form. You can simply click on the yellow boxes and your signatures will be placed instantly.
Next, record an 'in-person verification' video with the help of your mobile phones or webcam.
Hold out your PAN or Aadhar card in front and record the video in your preferred language – Hindi or English. Then recite the following words as shown on your screen.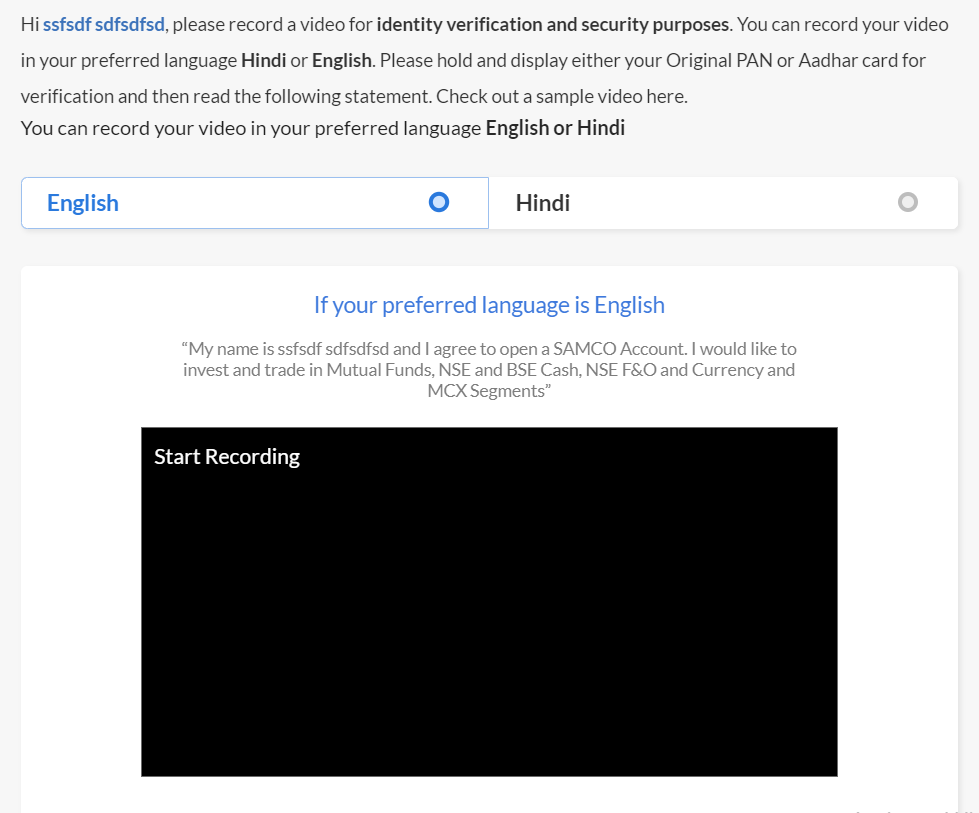 And that's it!
You will have successfully registered for a trading and demat account with Samco.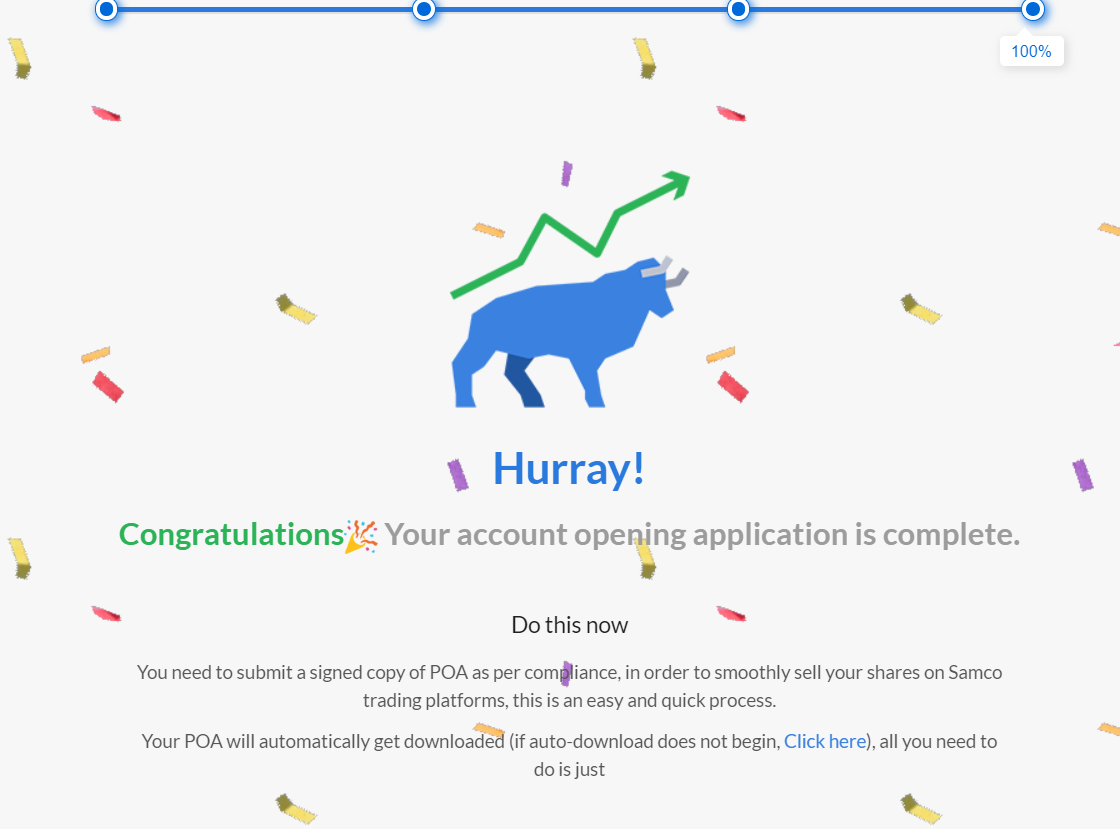 To complete the entire account setup, you need to submit a signed copy of the POA (Power of Attorney) in order to sell your shareholdings in Samco.
As soon as your POA documents are received, you shall also be able to track your trading and demat account opening status on the Samco Account Opening Status Tracker.
In case you have any questions, feedback, or need support, you can contact us at +91 – 22 – 2222 7777 / +91-22-6169 900 or raise a ticket in our Support Help Desk.
Watch this video to know how to open demat and trading account

Important Links
Why Samco is the Best Demat Account in India?
Advantages of a Demat Account
Understanding a Demat Account statement
Do's & Dont's of a Demat Account
How to use a Demat Account?
Detailed Demat Account charges
—-
Visit the Samco Knowledge Centre for more such useful articles
Learn StockMarkets for free on www.tradeflix.com

Was this article helpful?
Share