To activate your CashPlus – Margin Trading Facility, follow the below-mentioned steps:
Step 1: Log in to your Samco app
Step 2: Go to your profile on the app and click on the Manage My Subscription tab to subscribe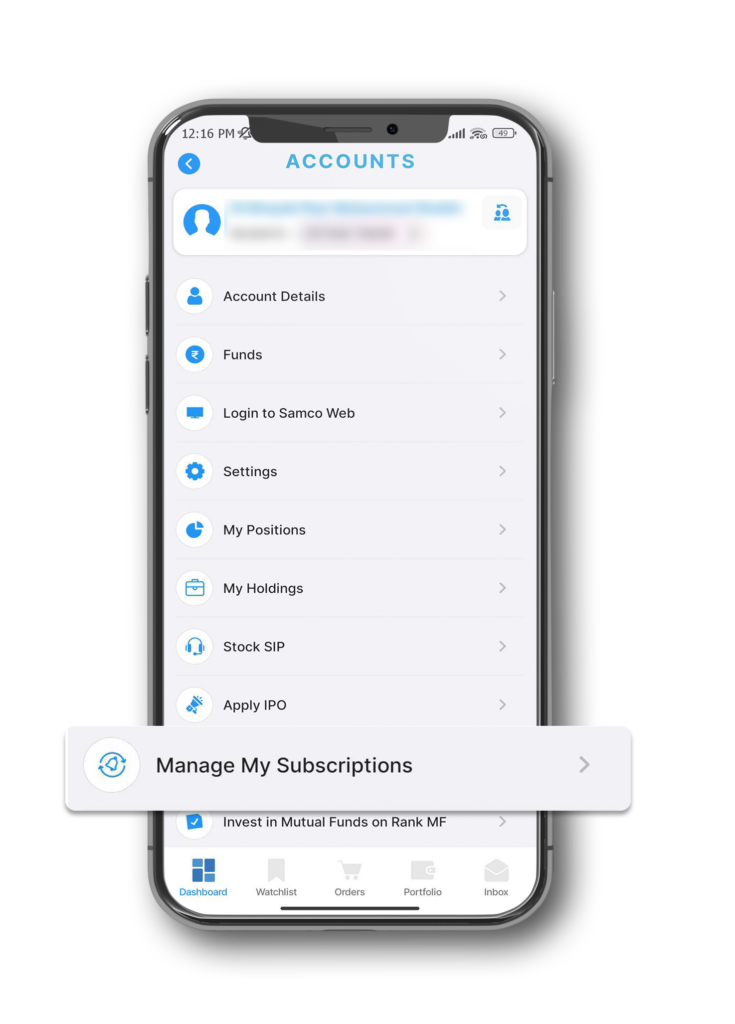 Step 3: Click on CashPlus Subscription.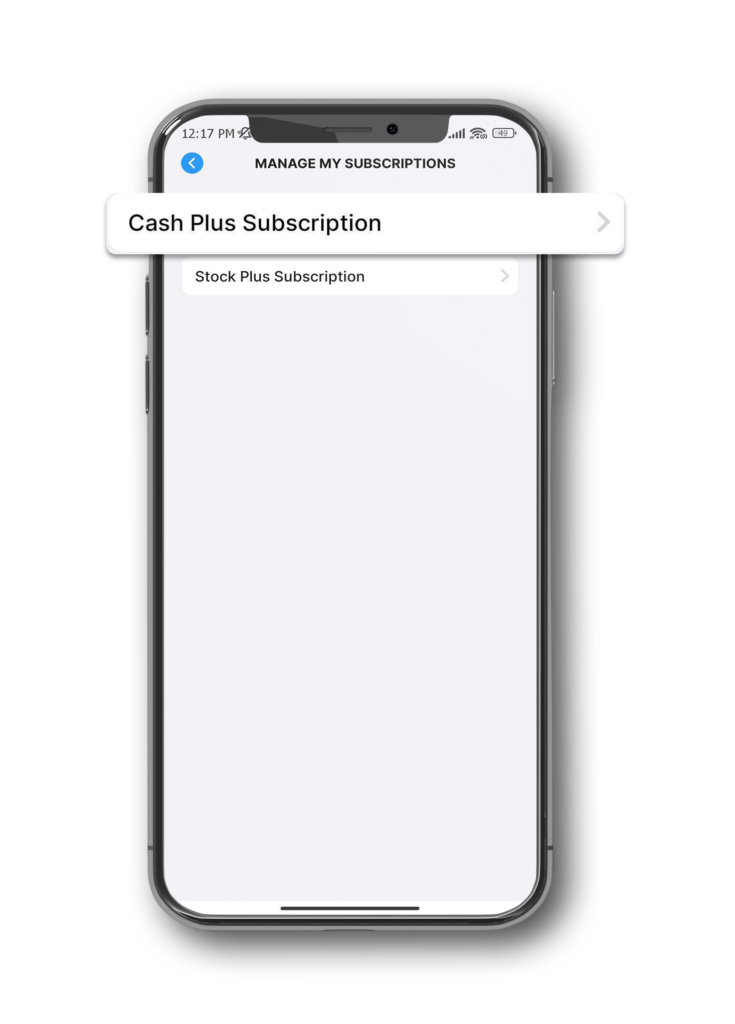 Step 4: Accept the Teams & Conditions and Click on Subscribe Now and the Rs 1 will get debited from your samco account.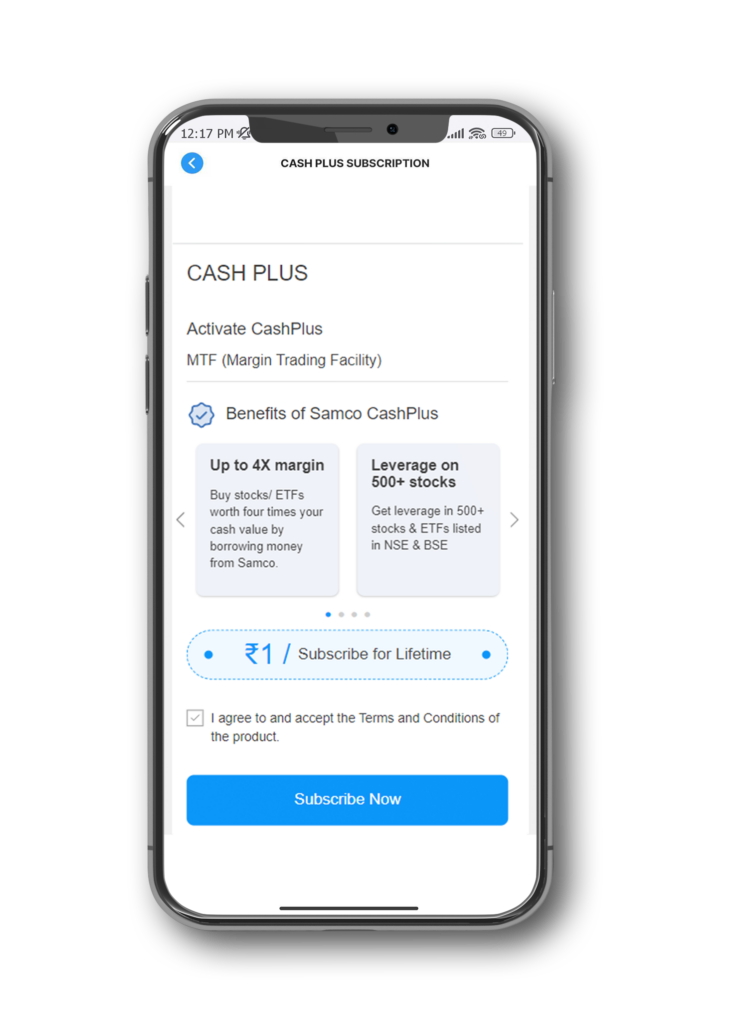 Step 5: Your CashPlus has been activated for a lifetime. Now start investing using MTF Cashplus.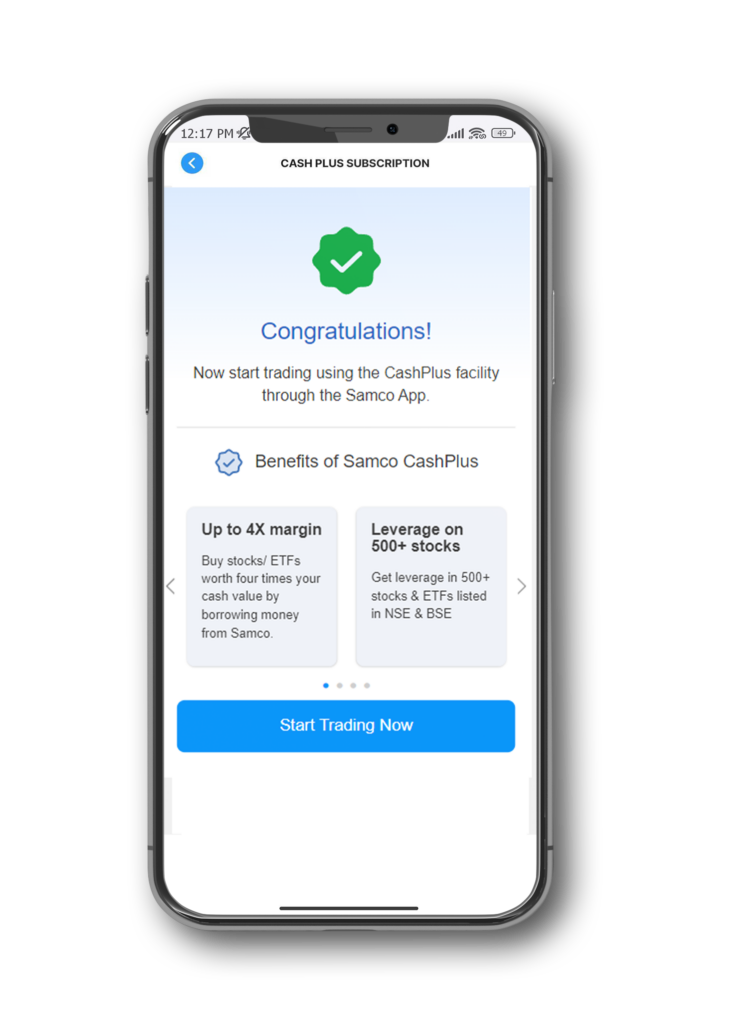 Was this article helpful?
Share