Let's understand how to use the Margin Trading Facility – CashPlus calculator.
Step 1: Search for the stock you want to invest in. For example ITC

Step 2: Click on the Calculate

Step 3: Enter the amount of cash available and the CMP of that stock.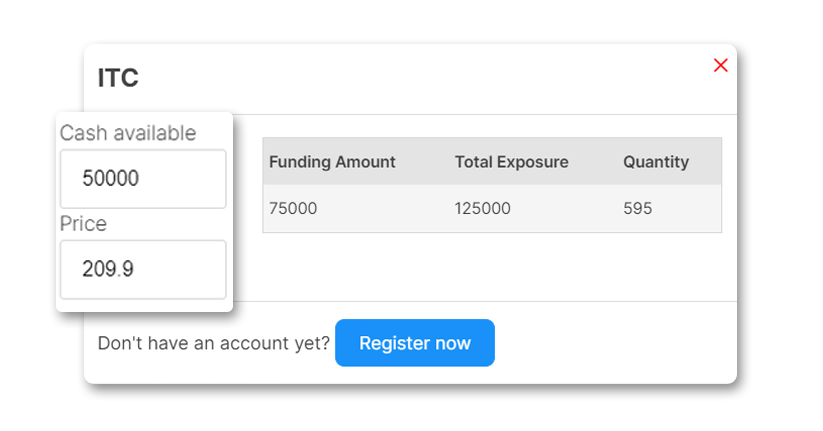 Step 4: Then you can see the amount of funds you will receive as leverage against your cash balance and the quantity of stock you can buy.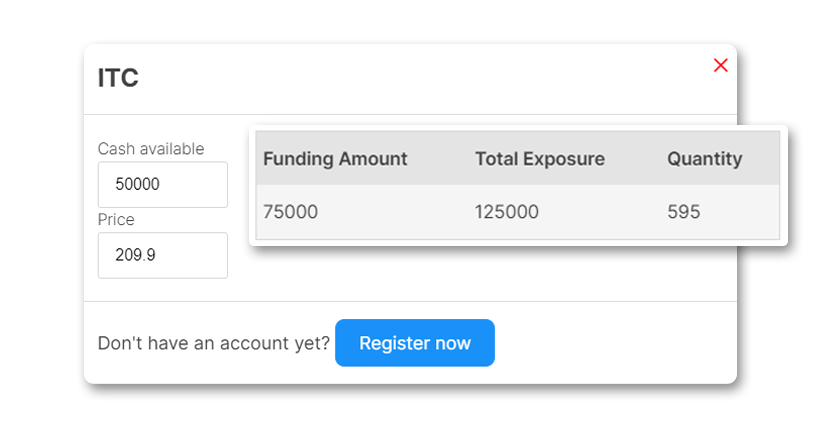 Now go and start calculating how much more margin you can get using the CashPlus MTF feature Click Here
Was this article helpful?
Share