GTT or Good-Till-Triggered is a type of order that allows you to place buy/sell orders with a lifetime validity through Samco App. Now you can enter and exit your F&O and equity delivery positions at the pre-set prices with the help of the GTT feature.
To view your active and expired GTT orders from the Samco app is quite simple.
Let's take a look at the steps to view Active, Triggered and Expired GTT orders through the Samco app below. 
Open your Samco app and login with your client ID, password, and year of birth.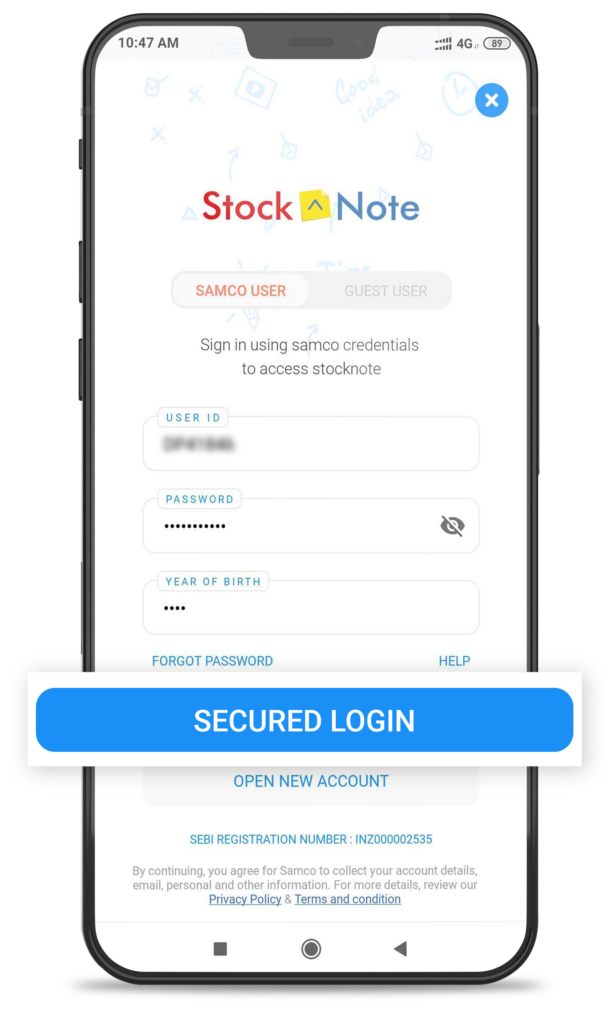 2. Now, tap on the watchlist menu and then tap on any desired stock to set up a GTT order i.e Good Till Triggered order.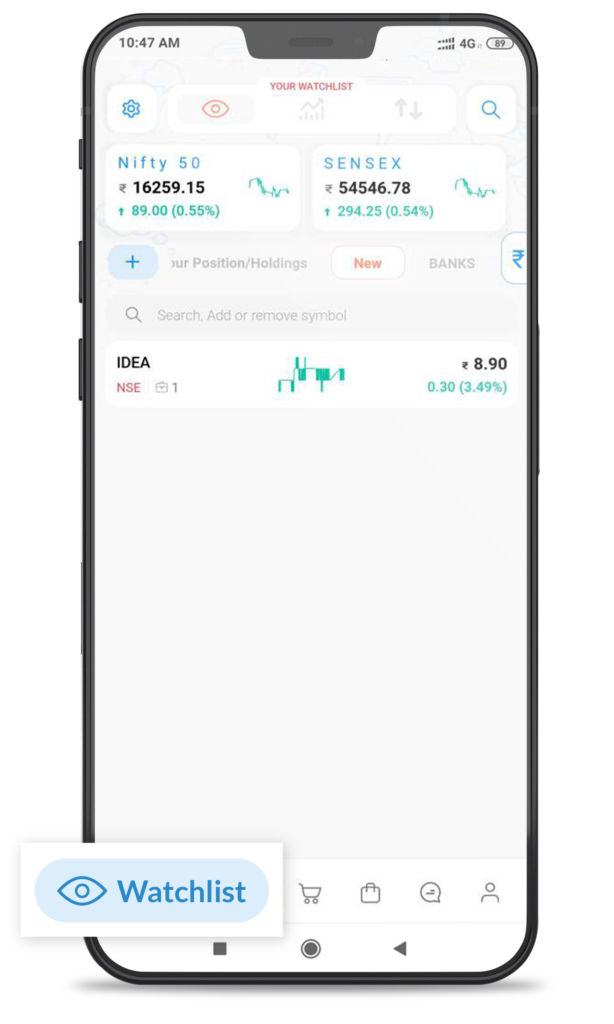 3. On the pop-up, tap on the 'Create GTT' button to set up an entry or exit order for the selected stock.
4. To set up a buy order, tap on the 'Buy' button, and to set up a sell order, tap on the 'Sell' button, then enter the Trigger Price, Limit Price and the quantity that you wish to purchase or sell. Then agree to the terms and agreement and tap on the 'Create GTT' button and your order has been successfully created.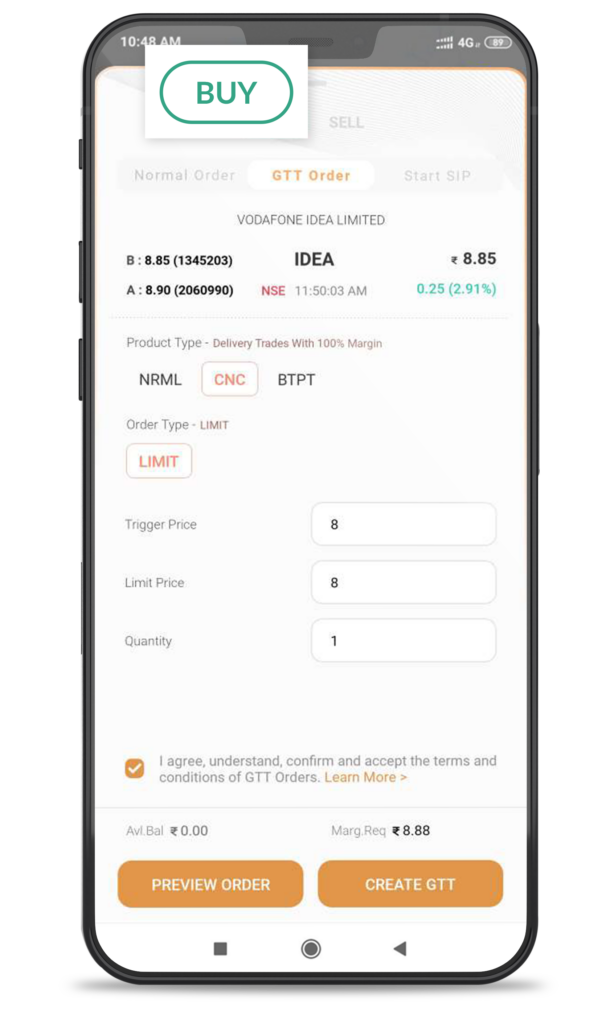 5. Now, tap on the 'Order Book' button. Here, you can find three tabs such as 'Active', 'Triggered', and 'Expired'. Click on the respective tab to view the Active and Expired GTT orders.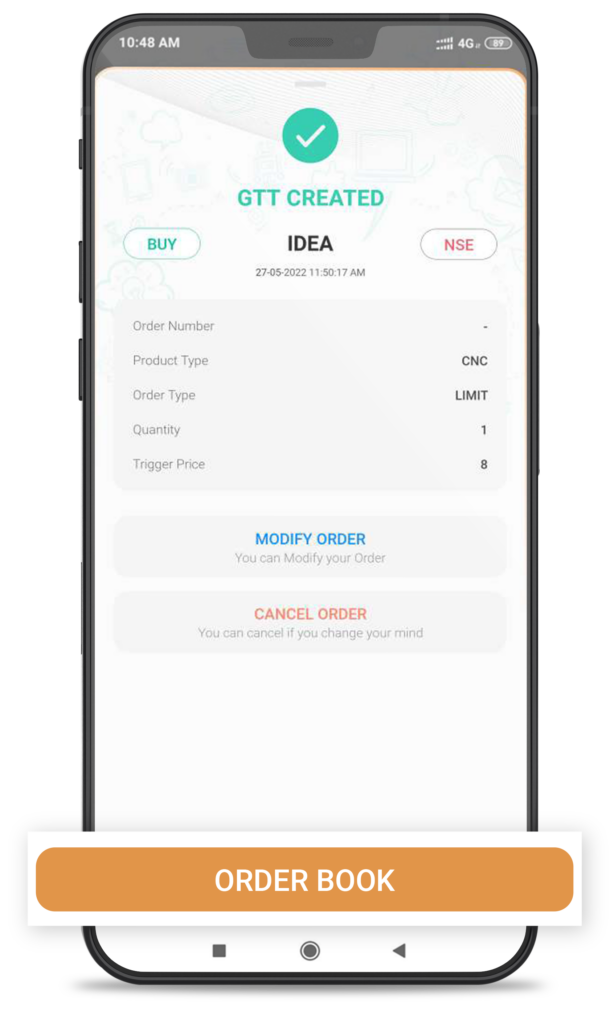 So, without further ado, make the most of GTT orders on the Samco today.
In case you need any assistance, please reach out to us at 022-2222-7777 or raise a ticket on www.samco.in/support/ticket
Was this article helpful?
Share