What are DP Charges/ CDSL charges?
DP charges or CDSL charges are applicable whenever you sell any shares from your demat account. It is similar to how exchanges charge a transaction fee or how brokers charge brokerage. This charge is a source of revenue to the depositories and its participants.
Who levies DP charges?
DP charges are levied by the Depository and the depository participant. Samco is a Depository Participant with CDSL (Central depository Services Limited).
How much DP charges are levied?
The charges levied by the depository for selling delivery stocks from demat are ₹15+GST.
Where to check the details of DP charges?
You can log in to our back office i.e. star.samco.in
Enter your client code and password to log in.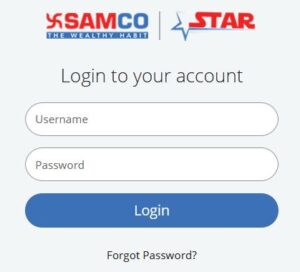 3. Navigate to the ledger tab from the menu.


4 Select CDSL from segment drop down and click on the Show button. You can choose the financial year if you want to view charges for the previous financial year.

Click here to know more about advantages of Demat account: https://www.samco.in/advantages-demat-account
Was this article helpful?
Share