Burger King India Limited IPO (Burger King IPO) Detail
Add to Calendar

2020-12-02 12:00 AM

2020-12-04 12:00 AM

Asia/Kolkata

Burger King India Limited IPO (Burger King IPO) Detail

Burger King India Limited

India
---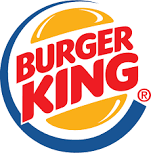 Burger King India Limited (BKIL) is coming out with an initial public offer (IPO), which consists of a fresh issue of equity shares amounting to Rs.450 crore and an offer for sale (OFS) of 6.0 crore equity shares (amounting to Rs. 354 crore-360crore) with a face value of Rs. 10 per share. The issue opens to public on Wednesday 2nd Dec and closes on Friday 4th Dec. It has a price band set at Rs 59-60 per share with a lot size of 250 shares. Proceeds of the fresh issue will be utilized for expanding its store base in India and reduce debt on its books. The company did pre-IPO placement of Rs. 150crore through rights issue of 1.32 lakh shares at Rs. 44 each (amounting to Rs. 58crore) and preferential allotment of 1.57crore shares at a price of Rs. 58.50 to Amansa Investments Limited (AIL; amounting to Rs 92 crore).
Burger King is a fast food chain of restaurants which is one of the fastest growing international Quick Service Restaurants (QSR) chain in India. It is the second largest fast food burger brand after McDonalds with 261 stores as on September2020. The company aims to expand up to 700 stores by December 2026. Its master franchisee arrangement aides to use Burger Kings' globally recognized brand name to grow its business in India. As part of the franchise agreement, burger King India would be paying royalty to the parent company capped at 5% of revenues every year. 
Burger King has 5% market share in India's Rs. 348billion QSR market and average ticket value stands at Rs. 500 to 550.  Exclusive national franchise rights in India, strong customer proposition, vertically managed and scalable supply chain coupled with well-defined restaurant roll out, and experience and passionate team are some of the key strengths of the company, which will help post good operational performance in the coming years. Its franchisee agreement facilitates flexibility to tailor its menu according to Indian taste and preferences along with promotions and pricing, while its customer preposition such as variety, wide range of vegetarian offerings, taste advantage, and flame grilling experience attract customers to drive footfall in the stores.
Looking at their financial performance, burger king has been a loss-making company, though it has been able to increase its sales at an average rate of 49% in the past 2years. Increase in sales was largely led by significant store addition in the past two years. Further, same-store sales growth (SSSG) stood at 12.2% and 29.2%, respectively, in FY2018 and FY2019, which also helped in achieving strong revenue growth. Gross margin of the company improved from 62.0% in FY18 to 64.2% in FY20. Covid-19 had significant impact on first half of 2021 performance as a large number of stores were non-operational during the period.
KEY STRENGTHS:
Exclusive national master franchisee rights in India: The Company is national master franchisee of the Burger King brand in India, with exclusive rights to develop, establish, operate, and franchise Burger King branded restaurants in India. The master franchisee arrangement, which expires on December 31, 2039, provides BKIL with the ability to use Burger King's globally recognized brand name to grow its business in India, while leveraging the technical, marketing, and operational expertise associated with the global Burger King.
Strong customer preposition: The Company offers a customer proposition that enables to attract customers and drive footfalls at restaurants. The key pillars of customer proposition include value leadership, variety, a wide range of vegetarian offerings, taste advantage, and flame grilling expertise.
Vertically managed and scalable supply chain model: BKIL benefits from a vertically managed and scalable supply chain model in which it individually negotiates with and actively manages suppliers of ingredients and packaging materials. The exclusive national rights and flexibility that the master franchisee arrangement provides BKIL a significant control over the purchasing of the ingredients and packaging materials. Substantially, all ingredients used in the preparation of the food BKIL serves in restaurants are purchased locally from known suppliers that comply with Burger King's food quality standards.
KEY RISKS
Uncertain events: The outbreak of the coronavirus pandemic as well as government's measures including lockdowns to reduce the spread of COVID-19 have had a substantial impact on the company's restaurant operations. Uncertainty persists as the Covid-19 cases continue to increase in the domestic as well as international markets.
Health concerns: Real and perceived health concerns arising from food-borne illnesses, health epidemics, food quality, allergic reactions, or other negative food-related incidents could have a material adverse effect on the company's business operations.
Termination of master franchise: Burger King's rights to develop, operate and franchise Burger King restaurants in India depends on the Master Franchise and Development Agreement. The termination of this Agreement would have an adverse effect on the business and financial performance of the company.
At IPO price band of Rs59-60, the offer is valued at price/sales of around 2.7x which is much lower than its peers. Since the company is in a growth phase it continued to made losses at the PAT level. The company's valuation offers some comfort, but there are several risks and Covid-19 related uncertainties too.
Therefore we recommend market participants to 'subscribe' this IPO for listing gains only.
Issue Detail
Issue Open:

Dec 02, 2020

Issue Close:

Dec 04, 2020

Issue Type:

Book Built Issue IPO

Face Value:

Rs. 10 per equity share

Price Band:

Rs. 59 to Rs. 60 per equity share

Bid Lot:

250 Shares

Minimum Order Quantity:

250 Shares

Listing At:

BSE, NSE

Issue Size:

Rs. 810.00 Cr.



Current Bidding Status
Number of Times Subscribed (BSE + NSE)

As on Date & Time
QIB
NII
RII
Employee
Others
Total
Listing Day Trading Information
| - | BSE | NSE |
| --- | --- | --- |
| Issue Price | | |
| Open | | |
| Low | | |
| High | | |
| Last Trade | | |
| Volume | | |
Burger King India Limited Red Herring Prospectus
Burger King India Limited User Rating
Burger King India Limited Life IPO Reviews
Burger King India Limited IPO News & Updates
Frequently Asked Questions
IPO Events Calendar
Sun
Mon
Tues
Wed
Thu
Fri
Sat