Delhivery Limited IPO
Add to Calendar

2022-05-11 12:00 AM

2022-05-13 12:00 AM

Asia/Kolkata

Delhivery Limited IPO

Delhivery Limited

India
---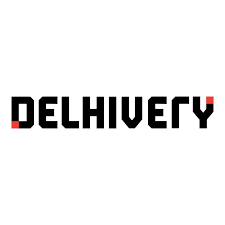 Issue Details
Issue Size: Rs 5,235 Cr
Fresh Issue: Rs 4,000 Cr
Offer for Sale: Rs 1,235 Cr
Issue Period: May 11, 2022 to May 13, 2022
Price Band: Rs 462 - 487 per share
Market Lot: 30 Shares
Minimum Amount: Rs 14,610
Objects of the offer
The net proceeds from the fresh issue will be used for the below purposes:
Funding organic growth
Funding inorganic growth through acquisition and strategic initiatives
General corporate purposes
Company Overview
Delhivery is the largest and fastest-growing fully-integrated logistics services player in India by revenue as of FY21. It operates a high-quality logistics infrastructure, works with a vast network of domestic and global partners and has made significant investments in automation, self-developed logistics technology and data intelligence capabilities.
The key differentiators of its business are:
Integrated solutions: Provides a full range of logistics services, including express parcel delivery, heavy goods delivery, part truckload (PTL) freight, truckload freight (TL), warehousing, supply chain solutions, cross-border express and freight services and supply chain software, along with value-added services such as e-commerce return services, payment collection and processing, installation and assembly services and fraud detection.
Proprietary logistics operating system: Their in-house logistics technology stack is built to meet the dynamic needs of modern supply chains. They have over 80 applications through which they provide various services.
Data Intelligence: Delhivery collect, structure, store and process vast amounts of transaction and environmental data to guide real-time operational decision making.
Automation: Operated 21 fully and semi-automated sortation centres and 82 gateways across India (excluding Spoton which they acquired in August 2021 to further scale their PTL freight services business) as of December 31, 2021. Delhivery had a Rated Automated Sort Capacity of 3.70 million shipments per day as of December 31, 2021. The company has automated material handling systems at its gateways in Tauru (Haryana), Bhiwandi (Maharashtra) and Bengaluru (Karnataka).
Unified Infrastructure and Network: Operates a pan-India network and provides its services in 17,488 pin codes, as of December 31, 2021, covering 90.61% of the total pin codes.
Asset-light operations: Delhivery has an asset-light business model and thus, leases a majority of its network infrastructure and vehicles operating in its network. As of December 31, 2021, excluding Spoton, the company operated 14.27 million square ft. of leased infrastructure and partnered with over 11,000 vendors and network partners who provide pickup, delivery services and truckload capacity.
Delivery services include:
Express Parcel Services (70% of FY21 revenue)
PTL Services (11% of FY21 revenue)
TL Services (6% of FY21 revenue)
Supply Chain Services (11% of FY21 revenue)
Cross-Border Services (3% of FY21 revenue)
As per the RedSeer Report, Delhivery was the largest and fastest-growing 3PL express parcel (and heavy parcel) delivery player in India by volume and revenue as of FY21 and the 9 months ended December 31, 2021, with a market share of ~24% to 25% of the overall e-commerce parcel volumes (including captive players) in India for the 3 months period ended December 31, 2021.
Tremendous Industry Opportunity
The Indian logistics sector presents a large addressable opportunity and is expected to grow to US$365 billion by FY 2026 at a CAGR of 9%.
Organized players accounted for only ~3.5% of the logistics market in FY20 and are expected to grow at a CAGR of 35% between FY20 and FY26, taking their share to 12.5-15% by FY26.
The Express Parcel Service segment, which is mostly catered to by the organized players, is expected to grow at 28-32% CAGR, primarily driven by the e-commerce industry, which grew by 31% over FY18-20 and is estimated to grow by 30-33% over FY20-26.
Key Financial and Operational Performance
9 months period ended 31 Dec'21

FY21

FY20

FY19

PIN code reach

17,488

16,677

15,875

13,485

Infrastructure (in million

square feet)

14.27

12.23

9.85

5.96

No. of gateways

82

88

83

73

Rated Automated Sort

Capacity (in million

parcels/day)

3.70

2.62

2.26

1.58

Number of delivery points

3,836

3,382

2,973

2,258

Team size

86,184

53,086

40,416

28,830

No. of Active Customers

23,113

16,741

7,957

4,867

Revenue from contracts with customers ( Rs Cr)

4,810.53

3,646.53

2,780.58

1,653.90

EBITDA (Rs Cr)

(231.79)

(100.38)

(172.05)

(137.07)

Net Loss for the period (Rs Cr)

(891.14)

(415.74)

(268.93)

(1,783.30)

Return on Net Worth

(14.90%)

(14.66%)

(8.48)

(52.63%)

Cash from Operating Activities

(509)

48

(634)

(242)
The company's revenue from contracts rose at a CAGR of 48.49% in FY19-21, primarily driven by an increase in revenue from services. However, Delhivery continues to be a loss-making company, though it has improved its losses from Rs 1,783.30 Cr in FY19 to Rs 415.74 Cr in FY21. Moreover, it remains EBITDA negative and has experienced a negative return on net worth.
Strategy
· Expand investments in infrastructure and network
· Continue to build scale in existing business lines
· Deepen the customer relationships
· Enhance technology (software and hardware) capabilities
· Externalise logistics operating system
· Create new adjacent growth vectors
· Expand into high-growth international markets similar to India
· Pursue strategic alliances and select acquisition and investment opportunities
Key risks
· Delhivery has a history of net losses and may not achieve profitability in the future
· Heavy reliance on network partners and other third parties for Transportation vehicles and manpower
· High dependency on the e-commerce industry despite diversifying its offerings into other industry verticals
· Many segments in which the company operates have low barriers to entry, resulting in a highly fragmented market with intense competition from several organized and unorganized players
· High customer concentration (top five clients contributed ~42% of FY21 revenue from its contracts with customers). If the company fails to expand its business with existing customers, it will have an adverse impact on the business
Valuation & Conclusion
To summarise this IPO, Delhivery is the largest player with a fully integrated logistics services portfolio with technology and automation at its core. Underpinned by the huge opportunity, the Indian logistics market is ripe for disruption and Delhivery, with its focus on the rapidly growing e-commerce market, has promising growth potential ahead of it.
Coming to financials, while the revenues are increasing, the company's losses are telling us a different story. Although it has improved its losses when compared to FY19, Delhivery's losses grew in 9 months period ended 31 Dec'21, which flags a risk. Further, the fact that the company is planning a foray into the financial services place also raises concerns on capital allocation.
From a valuation standpoint, based on the annualized FY22 figures, the issue appears to be steeply valued at a price to sales ratio of 5.50x when compared to its listed peers. This is despite the fact that the list peers are profitable (Blue Dart, TCI Express, Mahindra Logistics). Since past few months now we are witnessing that the valuation of high growth companies across the globe is taking a beating due to the rising interest rate scenario. In Indian markets itself, we have already seen the fate of other loss making companies who went public last year with high asking valuations.
So considering these factors, we advise investors to AVOID the IPO at the moment. However, given the huge growth potential, investors should keep Delhivery on their radar and reconsider their investment decisions once the company's financials improve and valuations become reasonable.
Issue Detail
Issue Open:

May 11, 2022

Issue Close:

May 13, 2022

Issue Type:

Book Built Issue IPO

Face Value:

Rs 1 per share

Price Band:

Rs 462 to Rs 487 per share

Bid Lot:

30 Shares

Minimum Order Quantity:

30 Shares

Listing At:

May 24, 2022

Issue Size:

Rs 5,235 crore



Current Bidding Status
Number of Times Subscribed (BSE + NSE)

As on Date & Time
QIB
NII
RII
Employee
Others
Total
Listing Day Trading Information
| - | BSE | NSE |
| --- | --- | --- |
| Issue Price | | |
| Open | | |
| Low | | |
| High | | |
| Last Trade | | |
| Volume | | |
Delhivery Limited Red Herring Prospectus
Delhivery Limited User Rating
Delhivery Limited Life IPO Reviews
Delhivery Limited IPO News & Updates
Frequently Asked Questions
IPO Events Calendar
Sun
Mon
Tues
Wed
Thu
Fri
Sat