Happiest Minds Technologies Ltd IPO (Happiest Minds IPO) Details
Add to Calendar

2020-09-07 12:00 AM

2020-09-09 12:00 AM

Asia/Kolkata

Happiest Minds Technologies Ltd IPO (Happiest Minds IPO) Details

Happiest Minds Technologies Ltd

India
---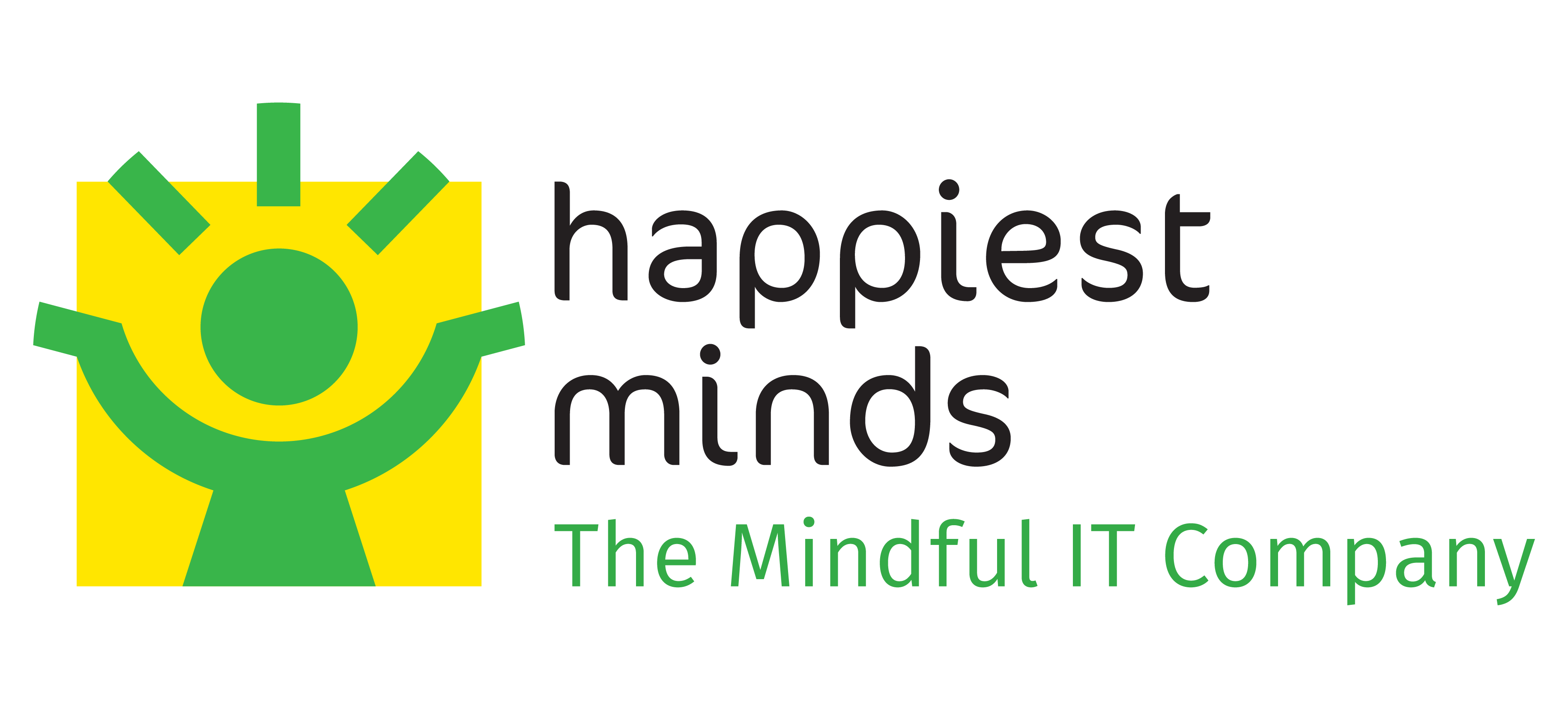 Happiest Minds Technologies Ltd is coming up with an IPO with a price band of Rs 165-166 per share and a share lot of 90 shares. The company plans to raise Rs 110 crore (fresh issue) + Rs 592 crore (offer for sale of existing shares) totaling to Rs 702 crore. It intends to spend the amount towards fulfilling working capital requirements of about Rs 101 crore and for other general purposes. However, there are a number of red flags that are elaborated below and hence investors should avoid this IPO for now.
Happiest Minds' core business includes digital, product engineering, infrastructure management, and security services. Along with these services, it also offers a wide spectrum of various digital technologies such as Robotic Process Automation, Software-Defined Networking/Network Function Virtualization, Big Data and advanced analytics, Internet of Things, cloud, Business Process Management, and security.
As of June 30, 2020, Happiest Minds had 148 active customers. Its repeat business (revenue from existing customers) has steadily grown with 92% of revenues from repeat business and contributed a large portion of its revenue from contracts with customers over the years indicative of customer stickiness. The attrition rate for the company stands at 18.7%.
The company derives the highest share of revenues from the Edu-tech and Hi-tech businesses, which contribute to about 42% of revenues (47% in June 2020) and is expected to rise in share. The rest of the share comes from BFSI (17.5%), Travel & Media, Retail and Industrial segments. About 76% of the revenue segments were unaffected by COVID-19 while the rest 24% were impacted. The most impacted segment of Travel forms a limited part of the revenue share for the company.
In FY 2018, 2019 and 2020, The total income was Rs 489.1 crore, Rs 601.8 crore and Rs 714.2 crore, respectively, the EBITDA was Rs 7.6 crore, Rs 66.3 crore and Rs 113.1 crore, respectively and the restated profit / (loss) for the year was Rs (22.5) crore, Rs 14.2 crore and Rs 71.7 crore, respectively. This represents a CAGR for total income of 20.8%.
Reasons to Avoid the IPO
The company is engaged in digital business and generates 97% of revenues from this segment. While this is good for the company, all IT companies have been scaling up their digital service suite and revenues, thereby providing for a stiff competition against Happiest Minds.
Happiest Minds carries very high debt on their books compared to other IT players; their debt-to-equity ratio is at 0.92 as of FY20. The company also reported negative equity in FY18 and FY19 which has now turned positive. 
As per the management, most of the debt is towards working capital loans and the funds raised in IPO will be utilized to pay this off. A key point to note is the fact that the current liabilities are very high at Rs 211.6 crore and even after the fundraise investors will have to closely monitor the situation.
Promoters have raised a 30% (42Mn shares) pledge on equity shares in 2019 to raise Rs 40 Crore. While the management has stated that the pledge will be removed concurrently with the IPO, further details were not given on the same.
From a valuation perspective, Happiest Minds trades at a P/E of 23x which is fair but given its growth trajectory is unclear due to the higher debt levels, higher than average working capital requirements and shareholder pledge, we recommend investors to avoid this IPO.
You can also checkout an exclusive analysis by our research analyst Mr. Anuragh Lodha in which he has shared some interesting business insights and his opinion about this issue.
Click here to watch now.
Source: Company Filings
Issue Detail
Issue Open:

Sep 07, 2020

Issue Close:

Sep 09, 2020

Issue Type:

Book Built Issue IPO

Face Value:

Rs. 2 per equity share

Price Band:

Rs. 165 to Rs. 166 per equity share

Bid Lot:

90 Shares

Minimum Order Quantity:

90 Shares

Listing At:

BSE and NSE

Issue Size:

42,290,091 Eq Shares of Rs.2 (aggregating up to Rs. 702.02 Cr)



Current Bidding Status
Number of Times Subscribed (BSE + NSE)

As on Date & Time
QIB
NII
RII
Employee
Others
Total
Listing Day Trading Information
| - | BSE | NSE |
| --- | --- | --- |
| Issue Price | | |
| Open | | |
| Low | | |
| High | | |
| Last Trade | | |
| Volume | | |
Happiest Minds Technologies Ltd Red Herring Prospectus
Happiest Minds Technologies Ltd User Rating
Happiest Minds Technologies Ltd Life IPO Reviews
Happiest Minds Technologies Ltd IPO News & Updates
Frequently Asked Questions
IPO Events Calendar
Sun
Mon
Tues
Wed
Thu
Fri
Sat