Rainbow Childrens Medicare Ltd.
Add to Calendar

2022-04-27 12:00 AM

2022-04-29 12:00 AM

Asia/Kolkata

Rainbow Childrens Medicare Ltd.

Rainbow Childrens Medicare Ltd.

India
---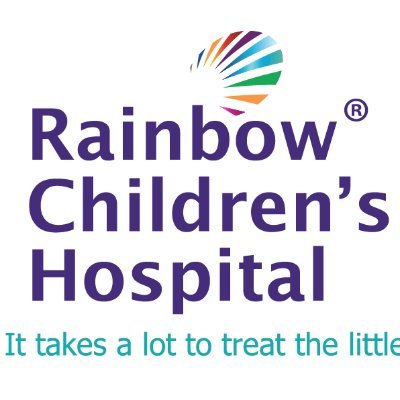 Rainbow Children's Medicare Limited (RCML), a leading multi-specialty pediatric, obstetrics, and gynecology hospital chain in India, hits the streets today with an issue size of Rs. 1581 crores. The company dominates in South India with 15 out of 17 hospitals in the South and intends to provide complete pediatric and women's healthcare solutions.
Issue Details
· IPO Opening Date: 27 April 2022
· IPO Closing Date: 29 April 2022
· Minimum Lot: 27 shares
· Price Band: Rs. 516 to Rs. 542 per share
· Minimum application amount (Cut Off): Rs.14,634
Objectives
· Fresh Issue: Rs. 280 crores
- Rs. 40 crores will be utilized for the early redemption of NCDs
- Rs. 170 crores will be dedicated for capital expenditure towards setting up of new hospitals and purchase of medical equipment for these new hospitals
- The remaining amount will be employed towards corporate governance
· Offer for Sale: Rs. 1300.85 crores
Company Overview
Rainbow was founded by Dr. Ramesh Kancharla, a pediatric doctor in 1999 with a 50-bed pediatric hospital in Hyderabad, Telangana to address the opportunity to provide pediatric healthcare in the city of Hyderabad. The company has since then transformed into a chain of hospitals catering to multi-specialty pediatric, obstetrics, and gynecology. Rainbow's core specialties are pediatrics, which includes newborn and pediatric intensive care, pediatric multispecialty services, pediatric quaternary care (including multi-organ transplants); and obstetrics and gynecology, which includes normal and complex obstetric care, multi-disciplinary fetal care, perinatal genetic and fertility care.
The company not only operates hospitals but also follows the hub and spoke model in Hyderabad. The Banjara Hills hospital (comprising 250 beds) is the hub and has four spokes at four locations in Hyderabad namely Secunderabad, LB Nagar, Kondapur, and Hydernagar. At the hub, there is extensive outpatient and inpatient care while the spokes provide secondary care in pediatric, obstetrics and gynecology, and emergency services.
Rainbow operates 14 hospitals and three clinics in six cities, with a total bed capacity of 1,500 beds, as of December 31, 2021. The hospital beds increased from 1,162 on 31st March 2019 to 1,500 beds as of December 31, 2021, over 2 years. The company intends to expand its hospital network either organically or inorganically. It intends to add another 500 beds in the coming 4-5 years.
Financials
| | | | | |
| --- | --- | --- | --- | --- |
| PARTICULARS (RS. IN CRORES) | 9MFY22 | FY21 | FY20 | FY19 |
| REVENUE FROM OPERATIONS | 761 | 650 | 719.39 | 542.79 |
| EBITDA | 269.49 | 173.10 | 207.37 | 156.87 |
| PAT | 126.41 | 39.57 | 55.34 | 44.59 |
| OP MARGIN (%) | 33.7 | 25.0 | 27.4 | 27.4 |
| PAT MARGIN (%) | 16.6 | 6.1 | 7.7 | 8.2 |
| DEBT/EQUITY | 0.07 | 0.11 | 0.14 | 0.14 |
| CASH FLOW FROM OPERATIONS | 193 | 142.71 | 170.40 | 127.24 |
| AVERAGE REVENUE PER BED (RS. PER DAY) | 45,951 | 40,893 | 29,277 | 26,696 |
Rainbow has a strong operational track record with an occupancy rate of 46% for 9MFY22, and the average revenue per occupied bed (ARPOB) has increased from Rs. 26,696 per day in FY 2019 to Rs. 45,951 as of December 2021. Along with this, the Inpatient and Outpatient volume has seen a significant growth post the relaxation of the pandemic restrictions. The operating profit margins as well are on an increasing trend, albeit a dip in FY21 largely on account of Covid. The company also has impressive return ratios at 21.29% ROE and 22.06% RoCE as of December 2021.
India has nearly 240 million females of the reproductive age of 25-49 years as of 2020, which means that in the next 30 years, India is expected to still continue to have a higher number of young and mid-age people. The overall healthcare delivery industry is expected to grow 15-17% over the next four years on the back of government initiatives and wider insurance awareness and coverage. Within the overall healthcare delivery market, the InPatient demand is expected to account for nearly 70% (in value terms), while the balance is to be catered by the OPD.
The business segments of the company are expected to see growth:
· NICU market expected to pose growth of CAGR of 13% between the financial years 2020 and 2026.
· Pediatric market size is expected to grow by a CAGR of approximately 13% between the financial years 2020 and 2026
· Super-specialty obstetrics healthcare services are also becoming more prevalent
Strengths
· The average age of women delivering a baby is increasing resulting in demand for neonatal care due to increased complications. A rise in pregnancy complications has seen an uptrend between the financial years 2018 and 2020. With a further increase in cases with complications during pregnancy, demand for pediatric and neonatal care services can see an escalation.
· The company specializes in the various segments in the pediatric segment such as neurology, nephrology, gastroenterology, oncology, and cardiology. This leads to patients selecting its hospitals for the treatment due to the advanced facilities and clinical expertise offered for complex diseases.
· A well-skilled set of doctors are very important for any company's brand image. Rainbow has 641 full-time doctors, with global experience.
· The hub and spoke business model has aided in strengthening the market position of the hospital in and around Hyderabad providing synergies through referrals for tertiary and quaternary care to our hub arising from the spoke hospitals. This has incentivized the company to open more spoke models and replicate the model in other areas.
· Super-specialty obstetrics healthcare services are becoming more prevalent, especially with health insurance coverage in India set to increase, and hospitalization rates are likely to go up.
· Rainbow intends to increase the scale of its reach to patients through a robust digital ecosystem. During the pandemic, over 125,000 outpatient video consultations took place through the video consultation platform. Some of these require further treatments converted into inpatients for further treatment.
· What differentiates Rainbow from adult hospitals is the children-centric atmosphere which makes the children more comfortable as against making them apprehensive. This makes their treatment more effective.
· The expansion of the hospital network would create additional network effects and synergies within the hospitals, which could increase the revenue base and enhance the operating efficiencies of the hospital network. Rainbow has built a strong brand image which has aided in market penetration.
However, there are a couple of risks involved:
· The medical personnel are one of the vital assets for the hospitals. If the company cannot sustain experienced doctors and nurses, this will come as a setback to the hospital.
· Rainbow's major revenue is dependent on the Bangalore and Hyderabad branches, therefore any impact on the footfall, inpatients or reputation can affect the revenues.
· One of the major risks is the competition faced by the company from both multi-speciality as well as players specialised in the paediatric segment. The pandemic cases have ceased now, but any resurgence can affect the revenues of the company.
Peer Comparison & Conclusion
COMPANY/KEY FINANCIAL METRICS (FY21)

OPERATING MARGIN (%)

PAT MARGINS

(%)

ROE (%)

ROCE (%)

PE (X)

AVERAGE REVENUE PER OCCUPIED BED (RS. PER DAY)

RAINBOW

25.1

6.1

9.6

21

30.98

40,900

APOLLO HOSPITALS

10.8

1.3

3.7

9.5

51.65

40,200

MAX HEALTHCARE

16.5

(2.5)

(45.8)

4.5

112.05

50,100

FORTIS HEALTHCARE

8.7

(1.4)

(1.8)

4.8

31.93

43,300

KRISHNA INSTITUTE OF MEDICAL SCIENCE

28.0

15.4

26.8

32.5

31.94

20,600

NARAYAN HRUDYALAYA

7.3

(0.8)

(2.1)

0.7

39.52

28,500
While the peers mentioned in the above table are not solely focused on the pediatric and gynecology segment, as can be seen, Rainbow has one of the best financial metrics among them.
The company has a proven record that the management can expand the business without compromising on quality. Further, its operational performance even during the pandemic phase has been quite impressive. Rainbow has established its foothold and has a strong brand image in South India and is now looking to venture into North India by setting up a hospital in Delhi. The additional capex planned can depress the operating profit margins in the mid-term.
Though the company faces high competition, considering the increasing health and insurance coverage and that the overall pediatric, obstetrics, and gynecology healthcare segment is expected to witness healthy growth, the long-term prospects of the company are appealing. On the valuation front as well, the company is reasonably priced. Taking into account these factors, we recommend investors to 'SUBSCRIBE FOR LONG TERM'.
Issue Detail
Issue Open:

Apr 27, 2022

Issue Close:

Apr 29, 2022

Issue Type:

Book Built Issue IPO

Face Value:

Rs. 10 per equity share

Price Band:

Rs. 516 to Rs. 542 per equity share

Bid Lot:

27 Shares

Minimum Order Quantity:

27 Shares

Listing At:

10th May, 2022

Issue Size:

Rs. 1581 crores



Current Bidding Status
Number of Times Subscribed (BSE + NSE)

As on Date & Time
QIB
NII
RII
Employee
Others
Total
Listing Day Trading Information
| - | BSE | NSE |
| --- | --- | --- |
| Issue Price | | |
| Open | | |
| Low | | |
| High | | |
| Last Trade | | |
| Volume | | |
Rainbow Childrens Medicare Ltd. Red Herring Prospectus
Rainbow Childrens Medicare Ltd. User Rating
Rainbow Childrens Medicare Ltd. Life IPO Reviews
Rainbow Childrens Medicare Ltd. IPO News & Updates
Frequently Asked Questions
IPO Events Calendar
Sun
Mon
Tues
Wed
Thu
Fri
Sat