Rossari Biotech Ltd IPO (Rossari Biotech IPO) Detail
Add to Calendar

2020-07-13 12:00 AM

2020-07-15 12:00 AM

Asia/Kolkata

Rossari Biotech Ltd IPO (Rossari Biotech IPO) Detail

Rossari Biotech Ltd

India
---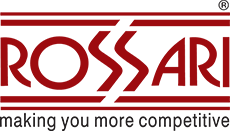 Rossari Biotech Limited ("Rossari Biotech") is one of the leading specialty chemicals manufacturing companies in India based on sales for Fiscal 2019 providing customized solutions to specific industrial and production requirements of its customers primarily in the FMCG, Apparel, Poultry and Animal Feed industries through its diversified product portfolio comprising Home, Personal Care, and Performance Chemicals; Textile Specialty Chemicals; and Animal Health and Nutrition Products. Rossari Biotech operates in India as well as in 17 foreign countries including Vietnam, Bangladesh, and Mauritius. According to the F&S Report, as on September 30, 2019, Rossari Biotech is the largest manufacturer of textile specialty chemicals in India providing textile specialty chemicals in a sustainable, eco-friendly yet competitive manner. As a manufacturer of specialty chemicals, they focus on functionality and application of their products which form a key ingredient to its customers" manufacturing and industrial processes.
 The company promoters are career-technocrats cumulatively having over 45 years of experience in the specialty chemicals industry. They have focused on providing customized solutions to its customers in a cost and time-efficient manner. Its business operations have been led by the Promoters and assisted by the experienced Key Managerial Personnel who have over 80 years of cumulative experience in the specialty chemicals industry. Today, the company is a pioneering force in the Indian specialty chemicals market and 'Rossari''is considered a well-known brand in this market.
 Company's business is organized in 3 main product categories - (i) home, personal care and performance chemicals (HPPC); (ii) textile specialty chemicals; and (iii) animal health and nutrition products (AHNP). As on May 31, 2020, it had a range of 2,030 different products sold across these categories.
Rossari Biotech manufactures majority of its products in-house from their manufacturing facility at Silvassa in the Union Territory of Dadra & Nagar Haveli. The Silvassa Manufacturing Facility, located on 8.6 acres of land, has an installed capacity of 120,000 MTPA. The Silvassa Manufacturing Facility has flexible manufacturing capabilities for powders, granules and liquids. Further, the company can interchange capacities across home, personal care and performance chemicals; textile specialty chemicals; and animal health and nutrition products categories, which ensures that they can manufacture any of these products at any point of time depending on the specific requirements of its customers and this facility also has a comprehensive range of testing as well as packaging capabilities. The annual capacity utilization of its Silvassa Manufacturing Facility has grown from 74.19% in Fiscal 2018 to 93.94% in Fiscal 2019 and it was 82.46% in Fiscal 2020. Rossari Biotech is currently setting up another manufacturing facility at Dahej in Gujarat with a proposed installed capacity of 132,500 MTPA which will enjoy proximity to the deep-water, multi-cargo port of Dahej. The proposed state-of-the-art facility will be well-equipped with advanced technologies and will be commissioned in Fiscal 2021.
 In Fiscal 2020, Fiscal 2019 and Fiscal 2018, Rossari Biotech generated
Total revenue of Rs 603.82 crore, Rs 517.12 crore and Rs 300.43 crore, respectively;
EBITDA of Rs 104.53 crore, Rs 77.63 crore and Rs 42.63 crore, respectively and
Net profit after tax of Rs 65.25 crore, Rs 45.68 crore and Rs 25.40 crore, respectively.
 They have been able to increase the Total Revenue from Fiscal 2018 to Fiscal 2020 at a CAGR of 41.65%, EBITDA at a CAGR rate of 56.58% and the Profit after Tax has increased at a CAGR of 60.27% over the same period. The Return on Net Worth of 31.79%, 43.32% and 34.08% for Fiscal 2020, Fiscal 2019 and Fiscal 2018 respectively, with a total Debt to Equity ratio of 0.23 for Fiscal 2020. The Return on Capital Employed of 24.79%, 50.93% and 34.68% for Fiscal 2020, Fiscal 2019 and Fiscal 2018, respectively.
 Rossari Biotech seeks to capitalize on the growth opportunities in the specialty chemicals industry based on its well positioned operations, network of distributors and dealers and being led by an experienced management team. The company is planning to launch 2 new products in the textile finishing range. Additionally, they are also working towards launch of products in the anti-microbial and electromagnetic protection range. They are also planning to manufacture specialty chemicals for cement industry which improves the overall productivity and reduces production cost for cement manufacturers.
The company seeks to improve its agility and flexibility in offering customized products to its customers at short notice which will be a differentiator among the companies engaged in manufacturing specialty chemicals in near future. Further, they plan to introduce new formulations including special formulations for mobile-antibacterial for screens, non-alcohol sanitizers and also introduce technologies in newer markets of spin finish, technical textile and textile sizing. They also seek to expand its product portfolio in the pet food sub-segment and introduce new formulations in this segment.
 Favorable demographics, rapid urbanizations, high population, and growing need for hygiene are key opportunities for the specialty chemicals industry in India. The incidence of infections is also increasing,  paving way for the rise of the homecare ingredients industry. The company is also well-positioned to leverage the trend of Growing demand for environmentally sustainable chemicals.  Positive regulatory focus from the government on manufacturing activities in India is another key opportunity for the company.
Coming to the key risks- As we all know covid-19 pandemic and the lock-downs have disrupted business operations across the country. Since certain products of Rossari such as sanitizers and disinfectants were categorized as essential items, manufacturing at the Silvassa facility was not shut down. However During the initial stages of the lock-down, the Company faced limited availability of labor, supply chain constraints and logistical problems. Going forward the continuing effect of the COVID-19 pandemic on the business and operations is highly uncertain and cannot be predicted.
Rossari is also dependent on Textile industry for significant portion of revenue. However it has been reducing this dependency from 71 % of sales in 2018 to 43% in 2020. The company also faces high competition from other players such as Vinati organics & Aarti industries.
 We recommend to Subscribe to this IPO. Since its P/E is slightly overvalued at 31x compared to average P/E of 27x, short term investors can subscribe only for listing gains. However, for long term investors can hold on to this stock as it is still a fair deal because the handsome growth and strong book with a mere 0.23 Debt/equity ratio and sufficient cash still justify the valuation.
Issue Detail
Issue Open:

Jul 13, 2020

Issue Close:

Jul 15, 2020

Issue Type:

Book Built Issue IPO

Face Value:

Rs. 2 Per Equity Share

Price Band:

Rs. 423 to 425 Per Equity Share

Bid Lot:

35 Shares

Minimum Order Quantity:

35 Shares

Listing At:

BSE and NSE

Issue Size:

Rs. 496.49 Cr.



Current Bidding Status
Number of Times Subscribed (BSE + NSE)

As on Date & Time
QIB
NII
RII
Employee
Others
Total
Listing Day Trading Information
| - | BSE | NSE |
| --- | --- | --- |
| Issue Price | | |
| Open | | |
| Low | | |
| High | | |
| Last Trade | | |
| Volume | | |
Rossari Biotech Ltd Red Herring Prospectus
Rossari Biotech Ltd User Rating
Rossari Biotech Ltd Life IPO Reviews
Rossari Biotech Ltd IPO News & Updates
Frequently Asked Questions
IPO Events Calendar
Sun
Mon
Tues
Wed
Thu
Fri
Sat