S.J.S. Enterprises Limited IPO Details
Add to Calendar

2021-11-01 12:00 AM

2021-11-03 12:00 AM

Asia/Kolkata

S.J.S. Enterprises Limited IPO Details

S.J.S. Enterprises Limited

India
---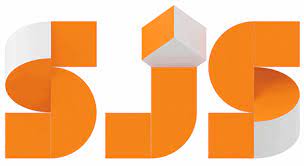 SJS Enterprises IPO Note
Issue Details:
Dates: 1st November 2021 to 3rd November 2021
Price Band: Rs. 531 to Rs. 542 per share
Minimum Lot: 27 shares
Minimum Application Amount: Rs. 14,337- Rs. 14,634
Total Issue Size: Rs. 800 Crore (100% Offer for Sale)
Company Profile & Business Prospects
Incorporated in June 1987, S.J.S Enterprises Ltd has established itself as one of the leading players in the Indian decorative aesthetics industry in terms of revenues as of FY20. Aesthetics refers to design, decals, logos and instrument clusters for two and four wheelers, SJS also designs logos and decals for consumer durables industry.
It is a "design-to-delivery" aesthetics solutions provider with the ability to design, develop and manufacture a diverse product portfolio for a wide range of customers primarily in the automotive and consumer appliance industries. The company supplied over 115 million parts with more than 6,000 SKUs in Fiscal 2021 to around 170 customers in approximately 90 cities across 20 countries.
In addition to producing aesthetic items for 2-Wheelers, PVs, and consumer appliances, it also produces a wide range of aesthetic products for commercial vehicles, medical devices, farm equipment, and sanitary ware. Decals and body graphics, 2D and 3D appliques and dials, 3D lux badges, domes, overlays, aluminium badges, "In-mould" label or decoration components ("IML/IMD(s)"), lens mask assembly, and chrome-plated printed and painted injection moulded plastic parts are among the company's products. Under the "Transform" brand, the company also produces a variety of accessories for the aftermarket of two-wheelers and passenger vehicles.
Decent Financials:
For FY19-21, SJS has grown revenues and earnings at a moderate CAGR of 3% and 13%, respectively. As of FY21, it had higher PAT and EBITDA margins of 19% and 32%, respectively, than its peers, which varied from 2 to 25%. Furthermore, as of FY21, SJS had an ROE and ROCE of 17% and 23%, respectively, which is again superior as compared to its unlisted peers in the aesthetics industry. Overall, the financials appear to be good when compared to its unlisted competitors, but the present slowdown in the auto industry is anticipated to have an influence on the company's margins in the coming years.
Key Risks:
· High reliance on the Indian automotive sector (75 per cent of sales) - Any drop in performance of SJS's key customers in the auto and consumer durables space will have a severe impact on revenues. Apart from that, the cyclical and seasonal nature of car sales may have a negative impact on the company's operations.
· High client concentration — as of FY21, the company's top five customers accounted for 63% of total revenue from operations; losing any of these customers would result in a large drop in revenue.
Conclusion:
Leading OEM players like Suzuki, Mahindra & Mahindra, Volkswagen, Ashok Leyland, and consumer durable company's like Whirlpool, Panasonic, and others are among SJS's long standing customers. Nearly 75% of its revenues come from the automotive business as of June 30, 2021, with the balance coming from the consumer durables market. This means that SJS's revenue growth is inextricably linked to the automobile industry; any slowdown or downturn in the auto sector will have a severe impact on SJS's sales. Due to a semi-conductor scarcity in the auto sector, the company's capacity utilisation stood as low as 13% as of June 30, 2021, and 44% in FY21. Further, the promoters are attempting to sell a whopping 49% of their holding in the IPO via a 100% offer for sale, implying that they may be looking to cash in on the IPO bull run. As a result, we advise investors to 'AVOID' this IPO for the time being considering that there are better investment opportunities available in the primary market.
Issue Detail
Issue Open:

Nov 01, 2021

Issue Close:

Nov 03, 2021

Issue Type:

Book Built Issue IPO

Face Value:

Rs. 10 per equity share

Price Band:

Rs. 531 to Rs. 542 per equity share

Bid Lot:

13 Shares

Minimum Order Quantity:

27 Shares

Listing At:

BSE, NSE

Issue Size:

Rs.800.00 Cr



Current Bidding Status
Number of Times Subscribed (BSE + NSE)

As on Date & Time
QIB
NII
RII
Employee
Others
Total
Listing Day Trading Information
| - | BSE | NSE |
| --- | --- | --- |
| Issue Price | | |
| Open | | |
| Low | | |
| High | | |
| Last Trade | | |
| Volume | | |
S.J.S. Enterprises Limited Red Herring Prospectus
S.J.S. Enterprises Limited User Rating
S.J.S. Enterprises Limited Life IPO Reviews
S.J.S. Enterprises Limited IPO News & Updates
Frequently Asked Questions
IPO Events Calendar
Sun
Mon
Tues
Wed
Thu
Fri
Sat