Tarsons Products Limited IPO (Tarsons Products IPO) Detail
Add to Calendar

2021-11-15 12:00 AM

2021-11-17 12:00 AM

Asia/Kolkata

Tarsons Products Limited IPO (Tarsons Products IPO) Detail

Tarsons Products Limited

India
---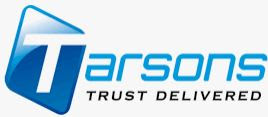 After a slew of IPOs, yet another IPO is slated to pique the interest of D-street investors. Tarsons Products, a developer and manufacturer of quality labware products is set to the hit the market this week. What should you do?
Issue Details:
Objects of the Issue:
Proceeds from fresh issue are expected to be utilized towards:
Repayment of certain borrowings - Rs. 78.54 crores

Funding capital expenditure for proposed expansion - Rs. 62 crores

General corporate purposes
Company Overview:
Tarsons Products Limited, with a track record of 36+ years, is one of the leading Indian labware companies engaged in designing, developing, manufacturing and marketing of a range of quality plastic-based labware products. The company's products are used in laboratories across research organizations, academia institutions, pharmaceutical companies, contract research organizations (CROs), diagnostic companies and hospitals. In the year 2020, Tarsons had a market share of 9-12% of the labware market in India.
The company currently operates through 5 manufacturing facilities, all of which are located in West Bengal. However, the labware maker has a PAN-India presence through its network of 141 distributors and an overseas reach in 40 countries through 45 authorized distributors. The domestic to overseas mix stood at 67:33 in FY21. A few of the company's key end consumers include marquee names such as Dr. Reddy's, Dr. Lal Pathlabs, Syngene International, Metropolis Healthcare, Indian Institute of Chemical Technology, etc.
The revenue from operations has grown at 13.2% CAGR to Rs. 228.91 crores while the bottom line has risen by 32.9% CAGR to Rs. 68.87 crores over the last 3 years. The company has a healthy track record of profitability with net margin at 29.4%, ROE at 31.2% and ROCE at 34.5% in FY21. Additionally, since Tarsons will be using a significant portion of its fresh issue to repay debt, as per the management post listing the debt will be zero.
Key Strengths:
A leading company in a fast-growing industry: While the global plastic labware market size is set to expand by 10.5% CAGR over FY20-25 to US$ 13.8 billion (Rs. 96,900 crores), the Indian labware market is slated to grow the fastest globally at 16% CAGR to Rs. 2,600 crores by FY25. Additionally, due to factors such as ease of handling, durability and cost effectiveness, a rapid shift is being witnessed from glass to plastic labware in India and globally. The glass to plasticware mix, currently at 48:52, is expected to skew in favor of plasticware to 25:75 by 2025. With a market share of 9-12% in India, Tarsons is well poised to benefit.
Best-in-class margins: The company's EBITDA and net profit margin is far ahead of its domestic and international peers. While Tarsons reported an EBITDA/net profit margin of 40.1%/21.7% in FY20, its Indian peers such as Genaxy Scientific (3.8%/2.3%), Accumax Lab Devices (30.1%/1.3%) and Abdos (13.8%/1.1%) are still far behind. Even, the MNCs that it competes with namely Thermofisher Scientific (Global), Eppendorf, Corning and Guangzhou Jet Bio-Filtration fail to match Tarsons' profitability.
Declining working capital days: The working capital cycle has decreased to 135 days in FY21 from 182 days in FY19. In Q1 FY22, the cycle further reduced to 121 days. While, this may seem prolonged, when looked at in comparison with domestic peers who have a cycle of 200 to 280 days, this number is looked upon positively.
Key Risks:
High dependance on raw material imports: The company imports over 75% of its raw material requirements and any delay, interruption, or reduction in the supply of raw materials may adversely affect the operations. The ongoing logistics price hikes which could translate to increased input costs, may pressurize margins going forward.
Pending approval for conversion of a major portion of Jangalpur land: The Jangalpur facility contributed 58% of the total sales realization of the company. However, the land the unit is situated on is yet to obtain approval for conversion to non-agriculture land from agricultural land. Considering the fact that the competent authorities have the power to direct for discontinued use of the Jangalpur land for commercial activities, the operations could be shut down. This is a major risk to the company's manufacturing capabilities.
Geographical concentration of manufacturing facilities: The manufacturing facilities are all located in West Bengal, with 86% of manufacturing revenue being contributed by the units at Dhulagarh and Jangalpur in FY21. This puts the company's operations at great risk in case if region specific calamities or closures were to arise. Additionally, it also translates to higher logistics costs to supply products PAN-India which could hamper margins.
Conclusion:
In terms of valuation, the company commands a P/E of around 49x at the upper price band based on its FY21 EPS. While there are no comparable listed peers in India, when compared to some of its listed international peers such as Thermofisher Scientific (29x), Corning (41x) and Guangzhou Jet Bio-Filtration (48x), the valuation seems to be on the higher end of the spectrum, making the issue slightly expensive. Nevertheless, Tarsons Products, with a healthy track record of profitability, boasts of sound financials and a favorable future growth potential considering the fast-paced growth in the plastic labware industry which could justify the higher valuations. This stock can be a long-term play on the rising importance for healthcare, increase in R&D spending and the shift to plastic labware.
Thus, investors are advised to SUBSCRIBE to this IPO from a long-term perspective.
Issue Detail
Issue Open:

Nov 15, 2021

Issue Close:

Nov 17, 2021

Issue Type:

Book Built Issue IPO

Face Value:

Rs. 2 per equity share

Price Band:

Rs. 635 to Rs. 662 per equity share

Bid Lot:

22 Shares

Minimum Order Quantity:

22 Shares

Listing At:

BSE, NSE

Issue Size:

Rs. 1,023.47 Cr



Current Bidding Status
Number of Times Subscribed (BSE + NSE)

As on Date & Time
QIB
NII
RII
Employee
Others
Total
Listing Day Trading Information
| - | BSE | NSE |
| --- | --- | --- |
| Issue Price | | |
| Open | | |
| Low | | |
| High | | |
| Last Trade | | |
| Volume | | |
Tarsons Products Limited Red Herring Prospectus
Tarsons Products Limited User Rating
Tarsons Products Limited Life IPO Reviews
Tarsons Products Limited IPO News & Updates
Frequently Asked Questions
IPO Events Calendar
Sun
Mon
Tues
Wed
Thu
Fri
Sat