Add-Shop Promotions Limited IPO
Add to Calendar

2018-08-21 12:00 AM

2018-08-30 12:00 AM

Asia/Kolkata

Add-Shop Promotions Limited IPO

Add-Shop Promotions Limited

India
---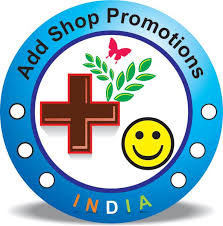 Add-Shop Promotions Limited is currently engaged in the business of promotional marketing and distribution of products that are spread across varied categories of products under the brand name 'Add-Shop Promotions' that consists of personal care, ayurvedic, food supplement and agricultural products among others.

Date of Incorporation: Add-Shop Promotions Limited was initially incorporated as 'Add-Shop Promotions Private Limited' a private limited company under the provisions of Companies Act 1956 on 20th of August 2013. Eventually, the company was converted as a public limited company by the Registrar of Companies, Ahmedabad, Gujarat on 21st of June 2018.
The promoter of Add-Shop Promotions Limited: Mr Dineshbhai Pandya is the sole promoter of Add-Shop Promotions Limited.
Products and Services Offering: Add-Shop Promotions Limited had a diversified products offering spread across various segments that include:
    - Ayurvedic Proprietary Medicine: Gausudha, Satayu Syrup, Brensudha and Narisudha Syrup.
- Food Supplement: Proteinsudha, Sampurnasudha, Bhorsudha and Naturacal.

- Agriculture: Bhoomisudha, a DNC-90, Cropsudha and Cropsudha Liquid.

- Animal Feed Supplement: Cattlesudha.

- Personal Care: Dentosudha, Dantpiush, Luxurious Bath Soap and Asp Herbal Hair Oil.

- Wearing and home appliances: Khadi Night Dress and 7 in 1 Kitchen Dicer.
Customer Segments: Add-Shop Promotions Limited primarily supplies the products manufactured by selected manufacturers under its own brand to retailers and wholesalers. For expansion purposes, the company has ventured across several companies including Panchlingeshwara Enterprises in Karnataka, Just Need United in Maharashtra and Good Life Enterprises in Telangana.
The Objects of Add-Shop Promotions Limited IPO: The objectives of Add-Shop Promotions Limited IPO are:
   - Setting up of the herbal & ayurvedic processing unit for manufacturing of cosmetic & non-cosmetic products        at Village Padawala, Taluka Kotdasangani, District Rajkot ("Project").
- Brand Building and Advertisement.

- Working Capital Requirements.

- General Corporate Purposes.
Company Financials:
Summary of Financial Information (Restated)
Particulars

For the year/period ended (in Rs. Lakhs)




3 -June-18

3 -Mar-18

3 -Mar-17

3 -Mar-16

3 -Mar-15

3 -Mar-14

Total Assets

8 6.69

7 7.72

8 .85

4 .58

1 00

1 00

Total Revenue

3 4.41

1 254.90

4 5.41

1 2.67

--

--

Profit After Tax

1 .37

2 .96

1 .69

( .38)

--

--
Issue Detail
Issue Open:

Aug 21, 2018

Issue Close:

Aug 30, 2018

Issue Type:

Fixed Price Issue IPO

Face Value:

Rs 10 Per Equity Share

Price Band:

Rs 26 Per Equity Share

Bid Lot:

4000 Shares

Minimum Order Quantity:

4000 Shares

Listing At:

BSE SME

Issue Size:

Rs 6.23 Cr



Current Bidding Status
Number of Times Subscribed (BSE + NSE)

As on Date & Time
QIB
NII
RII
Employee
Others
Total
Listing Day Trading Information
| - | BSE | NSE |
| --- | --- | --- |
| Issue Price | | |
| Open | | |
| Low | | |
| High | | |
| Last Trade | | |
| Volume | | |
Add-Shop Promotions Limited Red Herring Prospectus
Add-Shop Promotions Limited User Rating
Add-Shop Promotions Limited Life IPO Reviews
Add-Shop Promotions Limited IPO News & Updates
Frequently Asked Questions
IPO Events Calendar
Sun
Mon
Tues
Wed
Thu
Fri
Sat