Deep Polymers Limited IPO
Add to Calendar

2018-08-08 12:00 AM

2018-08-13 12:00 AM

Asia/Kolkata

Deep Polymers Limited IPO

Deep Polymers Limited

India
---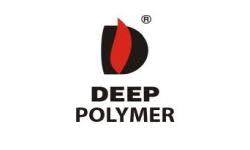 Deep Polymers Limited is primarily active in the manufacturing of addictive and colour masterbatches that are utilized for fixing plastics and compounds that are used as a substitution for polymers which acts as anti-slip, anti-blocks, anti-fibrillating agents.  

Date of Incorporation: Deep Polymers Limited was incorporated as 'Deep Polymers Private Limited' on  13th September 2005 with Registrar of Companies, Dadra and Nagar Haveli, Gujarat. Subsequently, the status of Company was reformed to the public limited company and was renamed to 'Deep Polymers Limited' on 6th April 2018.  
Promoters of Deep Polymers Limited: Mr Rameshbhai Patel is the promoter of Deep Polymers Limited.
Products and Services Offering: Deep Polymers Limited is the leading manufacturer and supplier of Masterbatches. The products offering includes:
   - Antifab Fillers
- Super bright Fillers

- Coloured Tinge Fillers

- Natural Fillers
Customer Segments: Deep Polymers Limited has a wide and diversified customer segment that is spread across several sectors including Appliances, Agriculture, Electronics, Pharma and Textiles among others.
Objectives of Deep Polymers Limited IPO: The offer of Deep Polymers Limited is divided into Offer for Sale consisting of 24,50,000 equity shares and Fresh Issue consisting of 13,60,000 equity shares.
The objects of an offer are:
- Working capital requirement.
- Cover Issue expenses.
- General corporate cost.
Note Company will not receive any proceeds from the Offer for Sale.
Company Financials:
Particulars

For the year/period ended (in Rs. Lakhs)




3 -Mar-18

3 -Mar-17

3 -Mar-16

3 -Mar-15

3 -Mar-14

Total Assets

2 904.30

3 009.04

2 539.78

2 637.90

2 321.31

Total Revenue

4 110.09

4 274.43

3 600.85

4 113.89

3 473.07

Profit After Tax

2 4.73

1 8.02

- 5.41

6 .05

-36.06
Issue Detail
Issue Open:

Aug 08, 2018

Issue Close:

Aug 13, 2018

Issue Type:

Fixed Price Issue IPO

Face Value:

Rs 10 Per Equity Share

Price Band:

Rs 40 Per Equity Share

Bid Lot:

3000 Shares

Minimum Order Quantity:

3000 Shares

Listing At:

BSE SME

Issue Size:

Rs 15.24 Cr



Current Bidding Status
Number of Times Subscribed (BSE + NSE)

As on Date & Time
QIB
NII
RII
Employee
Others
Total
Listing Day Trading Information
| - | BSE | NSE |
| --- | --- | --- |
| Issue Price | | |
| Open | | |
| Low | | |
| High | | |
| Last Trade | | |
| Volume | | |
Deep Polymers Limited Red Herring Prospectus
Deep Polymers Limited User Rating
Deep Polymers Limited Life IPO Reviews
Deep Polymers Limited IPO News & Updates
Frequently Asked Questions
IPO Events Calendar
Sun
Mon
Tues
Wed
Thu
Fri
Sat