Ganga Forging Limited IPO
Add to Calendar

2018-06-29 12:00 AM

2018-07-03 12:00 AM

Asia/Kolkata

Ganga Forging Limited IPO

Ganga Forging Limited

India
---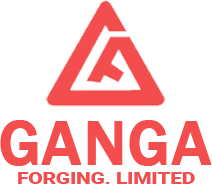 Ganga Forging Limited was established as 'Ganga Forging Private Limited' under the provisions of the Companies Act, 1956, on 29th December 1988 in Gujarat.  It is currently involved in forging industry and is engaged in the manufacturing of the closed die forged products serving automotive as well as non- automotive divisions.
Date of Establishment: Ganga Forging Limited was established as a private limited company under the name of 'Ganga Forging Private Limited' on 29th of December 1988 under the provision of the Companies Act 1956 by Registrar of Companies, Gujarat. It was incorporated as a Public Limited Company on 30th October 2017 and the name was reformed to 'Ganga Forging Limited' and a fresh Certificate of Incorporation was issued to them by the Registrar of Companies, Ahmedabad, Gujarat.
Promoters of Ganga Forging Limited: Mr. Hiralal Tilva and Mr. Rakesh Patel are the promoters of Ganga Forging Limited.
Products and Services offering: Ganga Forging Limited currently manufactures closed die forged products which are served to automotive and non-automotive sectors.  Mainly automotive sectors include manufacturing of products served to commercial vehicle, three wheelers, two wheelers, passenger car and tractor. Non automotive sectors include dairy equipment manufacturing, agricultural, gear and gearbox, heavy engineering industry, electric power transmission, connecting road, crank shafts, hubs and flanges.
Customer segments: The Ganga Forging Limited has a presence in most of the allied products in the industry, therefore there customer segments has diversified range of customers that they serve. Their customers in the segments mainly include Amul Industries Pvt. Ltd, Mosdorfer India Pvt. Ltd, Steel Overseas, Star Techno Engineers besides others.
Objects of Ganga Forging Limited IPO: The objectives of Ganga Forging Limited IPO are
- To finance setting up of Closed Die Forging manufacturing facility.
- Corporate General Expenses.
Companies Financials:
Summary of financial Information (Restated)

Particulars

For the year/period ended (in Rs. Lakhs)

 

31-Mar-17

31-Mar-16

31-Mar-15

31-Mar-14

31-Mar-13

 

Total Assets

1,514.46

1,345.33

1,202.73

1,708.34

858.33

 

Total Revenue

1,779.17

1,769.45

1,557.19

1,695.99

1,556.93

 

Profit After Tax

48.49

25.26

46.58

60.74

32.12

 
Issue Detail
Issue Open:

Jun 29, 2018

Issue Close:

Jul 03, 2018

Issue Type:

Fixed Price Issue IPO

Face Value:

Rs 10 Per Equity Share

Price Band:

Rs 21 Per Equity Share

Bid Lot:

6000 Shares

Minimum Order Quantity:

6000 Shares

Listing At:

NSE SME

Issue Size:

Rs 5.00 Cr



Current Bidding Status
Number of Times Subscribed (BSE + NSE)

As on Date & Time
QIB
NII
RII
Employee
Others
Total
Listing Day Trading Information
| - | BSE | NSE |
| --- | --- | --- |
| Issue Price | | |
| Open | | |
| Low | | |
| High | | |
| Last Trade | | |
| Volume | | |
Ganga Forging Limited Red Herring Prospectus
Ganga Forging Limited User Rating
Ganga Forging Limited Life IPO Reviews
Ganga Forging Limited IPO News & Updates
Frequently Asked Questions
IPO Events Calendar
Sun
Mon
Tues
Wed
Thu
Fri
Sat