Marine Electricals (India) Limited IPO
Add to Calendar

2018-09-28 12:00 AM

2018-10-03 12:00 AM

Asia/Kolkata

Marine Electricals (India) Limited IPO

Marine Electricals (India) Limited

India
---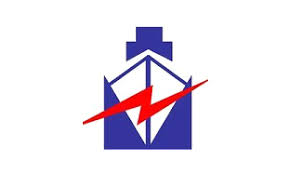 The Marine Electricals Limited is ISO 9001:14001 and OHSAS 18001 engaged in the business of dealing in electrical solutions that carters mainly Marine sector and Non-Marine sector. It provides several solutions consisting of Low Voltage, Medium Voltage and Industrial Automation supported by in-house design & development, manufacturing, installations and after sale service.
Date of Incorporation: The company was reformed as M/s Marine Electricals on 24th May 2004 at Mumbai. Subsequently, it was reformed to the public limited company named Marine Electricals (India) Limited on 25th July 2008.
Promoters of Marine Electricals (India) Limited: Mr Vinay Uchil, Mr Venkatesh Uchil and KDU Enterprises Private Limited are the promoters of Marine Electricals (India) Limited.
Products and Services: The company offers the diversified product portfolio ranging from generators up to lighting distribution panels. Some of its products are categorised under:
- Power Supply

- Power Management

- Power Distribution

- Consoles

- Navigation and Communication

- Information Technology
Customer Segments: The company serves several companies like JSW, Mahindra, MRF and Nestle among others.
Objects of Marine Electricals (India) Limited: The core objective of Marine Electricals (India) Limited are:
- Funding Working Capital Needs.
- Corporate Expenses.
Company Financials:
Summary of Financial Information (Restated)

Particulars

For the year/period ended (in Rs. Lakhs)




31-Mar-18

31-Mar-17

31-Mar-16

31-Mar-15

31-Mar-14

Total Assets

27,701.56

15,733.60

12,379.84

11,955.87

10,518.67

Total Revenue

28,907.08

21,184.40

19,527.44

19,230.42

16,217.76

Profit After Tax

1,172.41

861.14

792.6

552.54

683.68
Issue Detail
Issue Open:

Sep 28, 2018

Issue Close:

Oct 03, 2018

Issue Type:

Book Built Issue IPO

Face Value:

Rs 10 Per Equity Share

Price Band:

Rs 64 - Rs 66 Per Equity Share

Bid Lot:

2000 Shares

Minimum Order Quantity:

2000 Shares

Listing At:

NSE SME

Issue Size:

Rs 42.87 Cr



Current Bidding Status
Number of Times Subscribed (BSE + NSE)

As on Date & Time
QIB
NII
RII
Employee
Others
Total
Listing Day Trading Information
| - | BSE | NSE |
| --- | --- | --- |
| Issue Price | | |
| Open | | |
| Low | | |
| High | | |
| Last Trade | | |
| Volume | | |
Marine Electricals (India) Limited Red Herring Prospectus
Marine Electricals (India) Limited User Rating
Marine Electricals (India) Limited Life IPO Reviews
Marine Electricals (India) Limited IPO News & Updates
Frequently Asked Questions
IPO Events Calendar
Sun
Mon
Tues
Wed
Thu
Fri
Sat